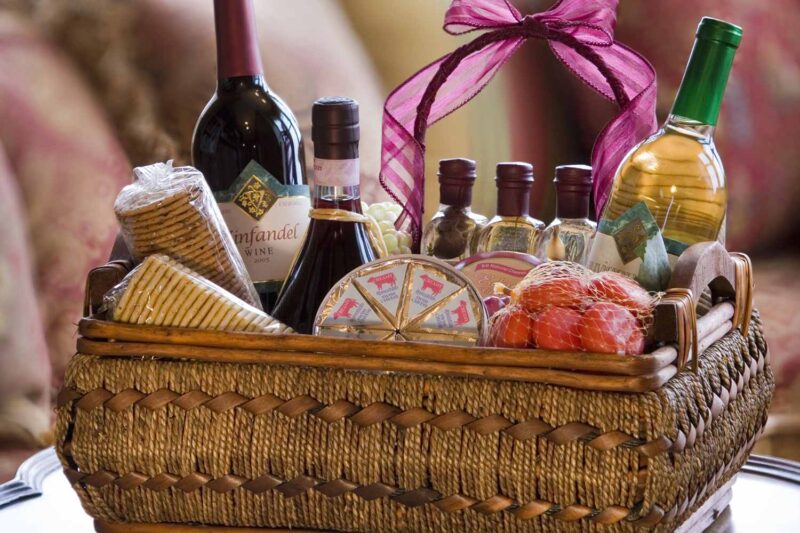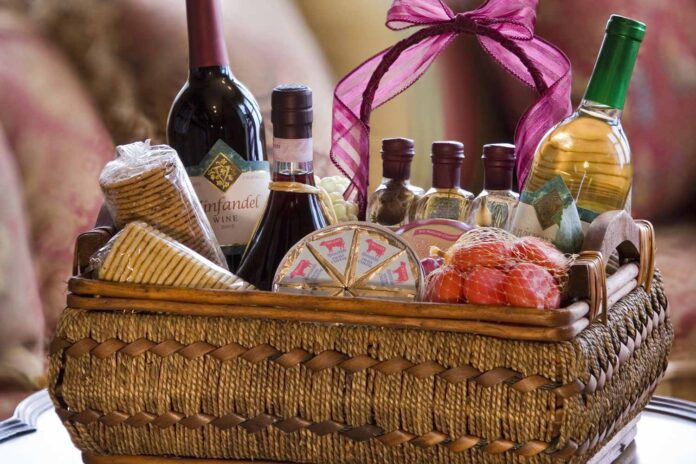 Do you have a food and wine connoisseur in your life? Looking for the perfect gift to show them your appreciation? We've got you covered!
From luxurious tools to entertaining experiences, this guide provides unique and creative gifting ideas for the culinary expert in your circle.
With these thoughtfully curated items, you'll win the heart of any food and wine aficionado.
Types of Food and Wine Gifts
You want to find that perfect present that will show them how much you appreciate their discerning tastes and sophisticated palate.
The good news is that there are many options when it comes to finding the perfect gift for someone who loves food and wine. Here are some of the best types of gifts:
Wine: There is no denying that one of the most luxurious gifts you can buy for an aficionado of food and wine is a bottle of their favorite, or perhaps a variety from a region they've been wanting to try. Make sure whatever you buy has a good shelf life, so that it can be enjoyed for special occasions in the future!
Baileys sets: Whether it's for Christmas, St. Patrick's Day, or any other special occasion – it's always the perfect present! There is no better way to show your love and appreciation than with Baileys Irish Cream gifts. From classic bottles of the rich cream liqueur to colorful mugs and glasses, Bailey's gifts come in all shapes and sizes. Gift sets make a thoughtful gift idea that can be enjoyed by the entire family. If you are looking for something extra special, look no further than Bailey's truffles. Deliciously creamy chocolate truffles covered in a decadent dark chocolate shell will leave everyone asking for more!
Gourmet Kitchen Gifts: If your special someone loves cooking, then one great gift idea is something they can use in the kitchen. This could be anything from fancy cookware to adventurous recipes they haven't tried before.

Source: granvilleislanddelivery.co

Customizable Food: Everyone loves personalization, so consider making a custom edible gift like cookies with their name on them, or even an arrangement of fresh fruit with chocolates individually labeled with their initials.
Food Tours: For those who travel often (or just love trying new cuisines), consider giving them tickets for a gourmet food tour of their favorite city or region–the perfect combination of sightseeing and fine dining!
Unique Ideas for the Adventurous Food and Wine Lover
For that food and wine lover in your life, nothing says more than a classic pairing. A perfect match between classic wine, artisan cheese, and flavorful meats is sure to delight any palate.
Consider the options below for gift ideas that are guaranteed to put a smile on the face of even the most discerning of foodies.
Cheese Board: Perfect for those who love to entertain, this classic board is sure to attract admirers! Choose from a variety of cheese varieties such as sheep's milk Manchego, tangy blue brie, or robust Gouda—each perfectly paired with fruits, nuts, and an accompanying bottle of wine.
Charcuterie Platter: This mouthwatering platter offers an impressive selection often including sweet cured hams, salami sandwiches filled with oozy cream cheese, and grissini breadsticks that prove crowd-pleasers every time. Or you could go all out by opting for caviar served with traditional blinis and creme fraiche!

Source: snippetsofparis.com

Cookie Gift Box: These beautifully decorated boxes are packed with delicious treats from a variety of artisanal bakeries across America! Delight taste buds with specialties like macarons and biscotti or even homemade snacks like chocolate fudge brownies–perfect for accompanying their favorite bottle of sparkling champagne or rosé.
Creative Ways to Present a Gift
Personalized food and wine gifts often make the most memorable gifts for food and wine enthusiasts. Here are some creative ways to use your knowledge of the recipient's tastes to make a truly special present:
Design a custom cellar membership and monthly subscription box service. Hand-select premium bottles of wine and special artisan foods that match the recipient's personal palate preferences. Alternatively, you can choose wines and foods from regions or countries of particular interest to them.
Create a customized home bar for their next dinner party by sourcing vintage products, unique tumblers, bar tools, and accessories that would be perfect for their outdoor gatherings or indoor entertaining.
Organize barrels of locally brewed beer along with quality brewing equipment for an at-home microbrew who loves hand-crafting fun seasonal varieties alongside others with similar interests.
Tips for Shopping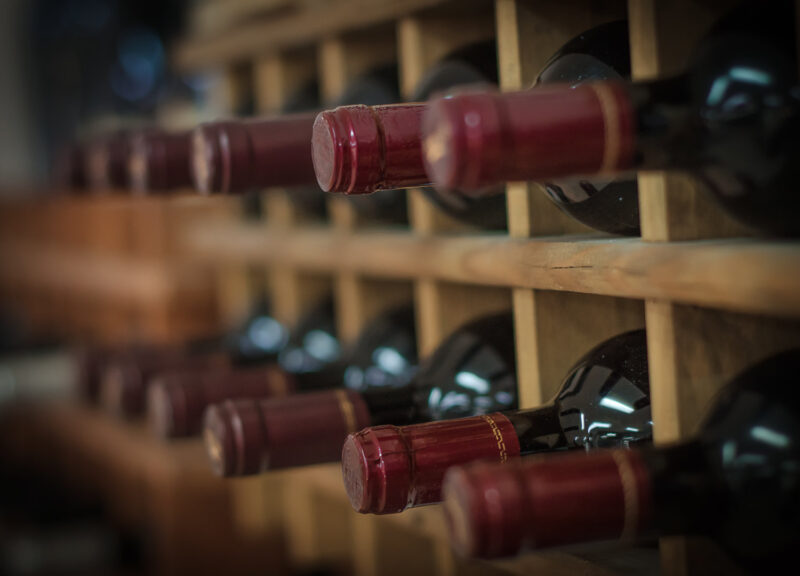 To ensure that your gift stands out, here are some tips to make sure your carefully chosen selection is spot on:
Get Informed
Do some research into the recipient's tastes and preferences by asking questions about their favorite styles of wine or dishes they enjoy.
It may also be helpful to inquire about recent wines they've enjoyed or look up lists from local wineries or restaurants in their area.
Consider specialty items
Look for unique bottles of wine, premium olive oils, truffle honey, artisan cheeses, and other uncommon gourmet foods that would delight an affluent palate.
Also, consider unusual blends of tea or custom spices with a story behind them to truly capture their heart.
Quality over quantity
While some wines may come in large formats such as magnums and half-bottles, it is ultimately quality over quantity when selecting gifts as these items come with price tags that reflect their luxury level.
Keep an eye out for small-batch items such as salami and charcuterie from boutique producers that may contain rare ingredients like Wagyu beef or white truffles.
Combine treats with tools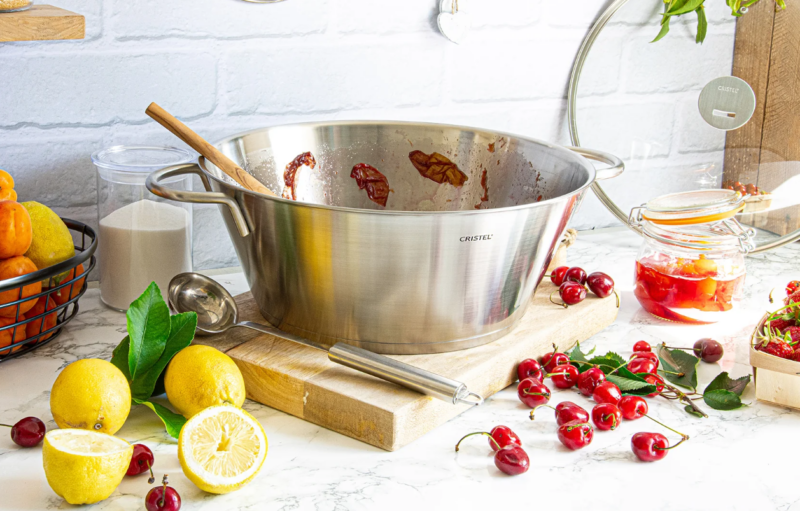 If you want your gift to really stand out, pair selected gourmet items such as jams, pâtés, and chutneys with interesting kitchen gadgets like vacuum sealers or preserve pans that will elevate any dish they prepare at home.
Consider even purchasing tickets for cooking classes and tours so they can expand their knowledge on food-related topics and explore new dishes inspired by them!
Conclusion
Finding the perfect gift for someone who appreciates food and wine can be a challenge.
Whether you're shopping for a special occasion like a birthday or anniversary or are looking for an elegant presentation that conveys your appreciation, there are many gift options available.
From books and specialty foods to gadgets and accessories, there is something to please any food and wine connoisseur in your life. With these ideas, you'll have no trouble finding the perfect pair of gifts that will make them feel appreciated and delighted.