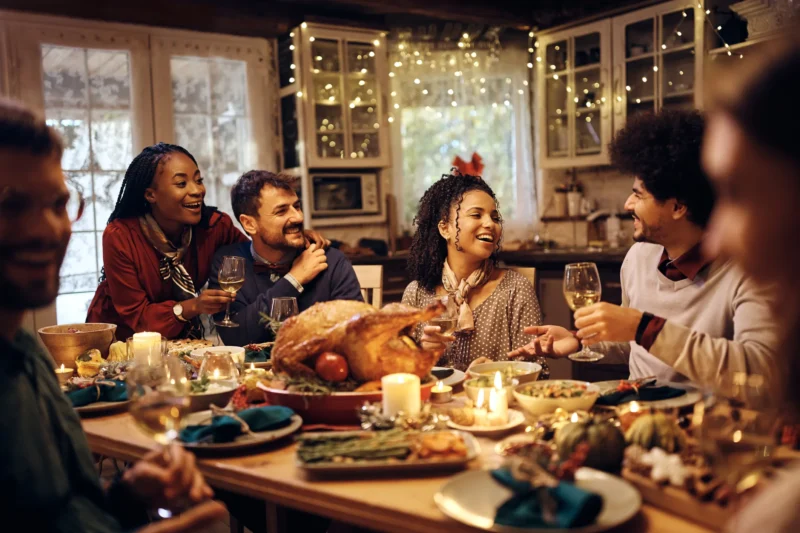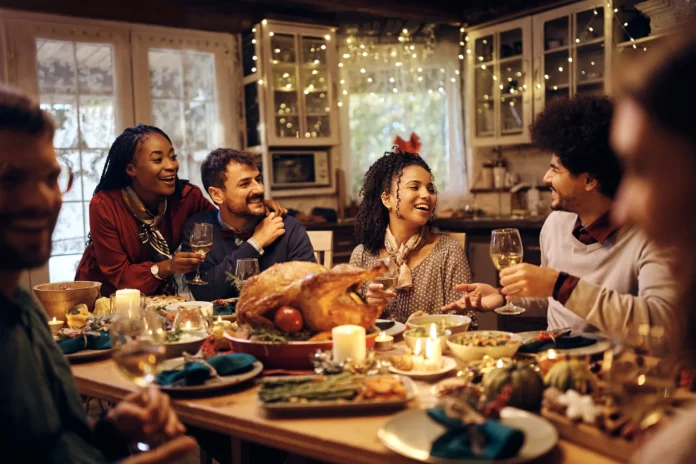 Thanksgiving—a time when the air is crisp, the leaves are vibrant, and our hearts are full of gratitude. There's something magical about gathering around the table with loved ones, sharing stories, laughter, and, of course, fantastic food.
After all, it's the meal we look forward to all year long, so why not make it unforgettable? In this article, we're going to dive into recipes that will leave your guests talking for months to come.
The Mouthwatering Main Course ─ Herb-Butter Roasted Turkey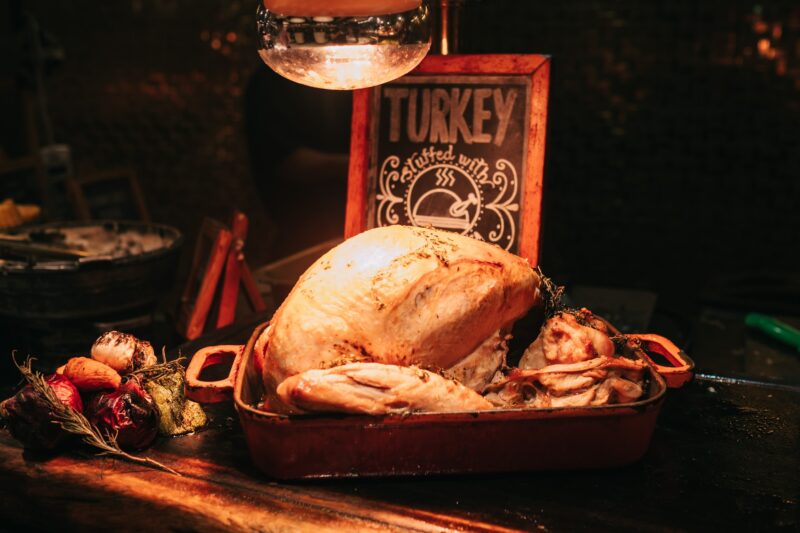 Thanksgiving wouldn't be complete without the quintessential bird. However, the reality is, turkey can be pretty bland and dry if not done right.
Start by preheating your oven to 325°F (165°C). While it's warming up, create herb butter by mixing half a cup of softened unsalted butter with freshly chopped sage, rosemary, and thyme. Loosen the turkey's skin with your fingers and rub the herb butter under and over it.
This adds a layer of flavor that penetrates the meat as it cooks, ensuring that every bite is succulent and rich. Place your turkey on a rack in a roasting pan, breast side up. Fill the cavity with aromatic ingredients like garlic, lemon halves, and more fresh herbs.
Garlic Parmesan Mashed Potatoes, Maple Roasted Brussels Sprouts, and Making Stuffing That Wows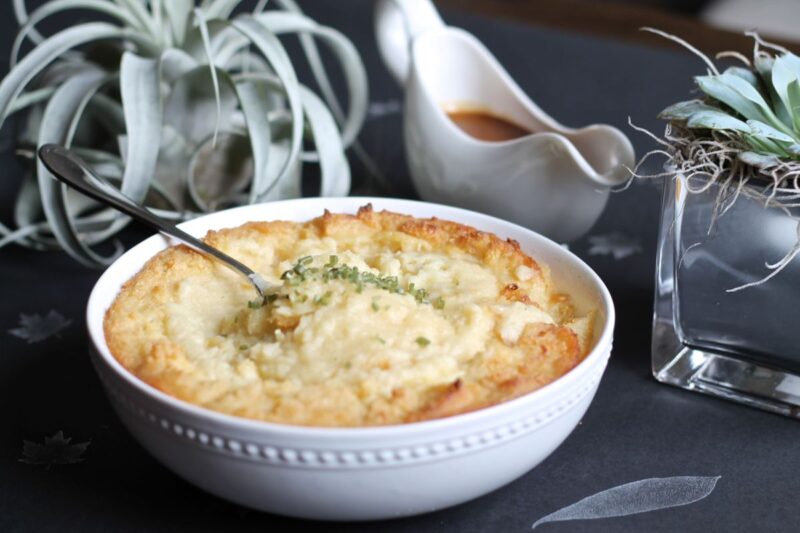 Ah, the sides. Arguably, these can make or break your Thanksgiving dinner. Traditional mashed potatoes get a revamp in this garlic and parmesan-infused version. Boil peeled and cubed potatoes until they're fork-tender, then mash them up with butter, cream, roasted garlic, and parmesan cheese.
But what about veggies? Even Brussels sprouts can become a dish people fight over. The secret? Roasting them with a dash of maple syrup and a sprinkle of sea salt.
Now, let's talk about how to make stuffing that will have your guests coming back for seconds, maybe even thirds. Start with a good-quality bread; stale sourdough works wonders. Cut it into cubes and toss it with sautéed onions, celery, and garlic. Spice it up with thyme, sage, and a bit of poultry seasoning. Then comes the magic: moisten the mixture with a blend of chicken stock and melted butter. Bake until it's golden brown on top but still moist inside. Your stuffing won't just be a side dish; it'll be the talk of the table.
The Pie de Résistance ─ Classic Pumpkin Pie with a Twist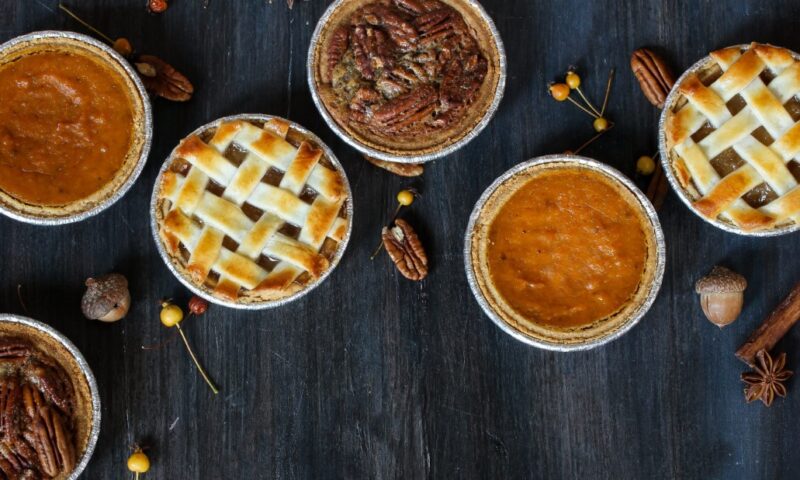 Now, you didn't think we'd forget about dessert, did you? The classic pumpkin pie is hard to beat, but why not add a little something extra this year? Add a tablespoon of bourbon or a teaspoon of espresso powder to your pumpkin pie filling to bring out the warm, spicy notes of cinnamon and nutmeg.
For the crust, you could stick to a traditional flaky pie shell or experiment with a gingersnap crust for extra zing. Once your pie is baked and cooled, serve it with a dollop of homemade cinnamon whipped cream. Just whip together heavy cream, sugar, and a dash of cinnamon until stiff peaks form.
Make-Ahead Gravy for Stress-Free Cooking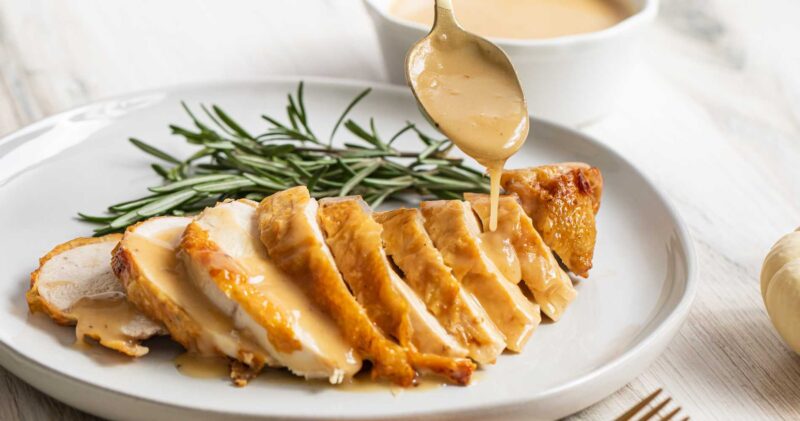 Let's be honest ─ the last thing you want on Thanksgiving Day is to be stuck in the kitchen, frazzled and missing out on all the fun. That's why make-ahead gravy is such a game-changer. A couple of days before, cook down turkey giblets with vegetables and herbs to create a rich broth.
Make your roux—a mixture of butter and flour—then slowly add in the broth, stirring constantly until you have a silky, flavorful gravy. Store it in the fridge and simply reheat it on the big day.
The Irresistible Appetizer ─ Cranberry Brie Bites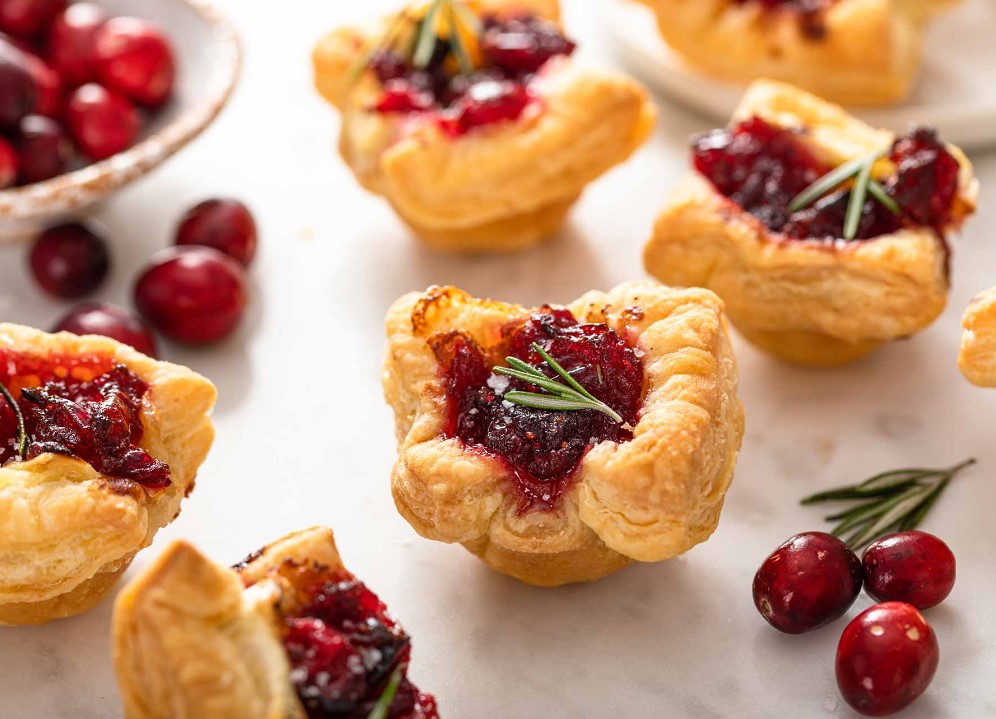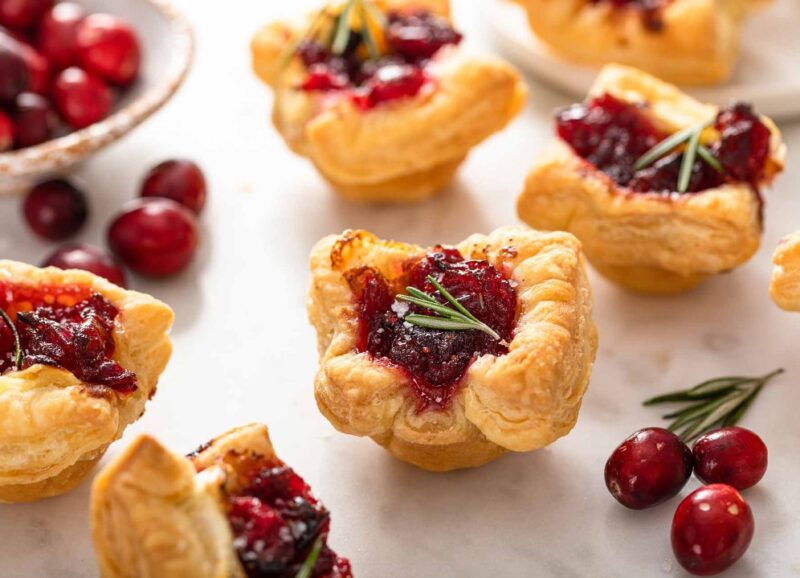 Let's set the stage with an appetizer that combines the tangy goodness of cranberries with the creaminess of brie cheese, all wrapped up in a flaky puff pastry. Sounds divine, doesn't it? Preheat your oven to 375°F (190°C) and get out a mini muffin tin.
Cut puff pastry sheets into squares and press them into the muffin cups. Place a small piece of brie cheese and a teaspoon of cranberry sauce into each square. If you're feeling adventurous, add a pinch of thyme or rosemary for an extra burst of flavor.
Bake for about 10-15 minutes or until the puff pastry turns a lovely golden brown. The brie will melt into gooey perfection, and the cranberry sauce will become deliciously warm and luscious. The best part? These bites are just as tasty whether served warm or at room temperature, making them an ideal make-ahead option.
This appetizer is not only incredibly easy to make, but it also checks off all the boxes for a great starter: it's visually appealing, packed with contrasting textures, and offers a balance of flavors from the tart cranberry to the rich, creamy brie. Your guests will surely rave about this tasty prelude to the main feast!
A Beverage to Remember ─ Spiced Apple Cider Sangria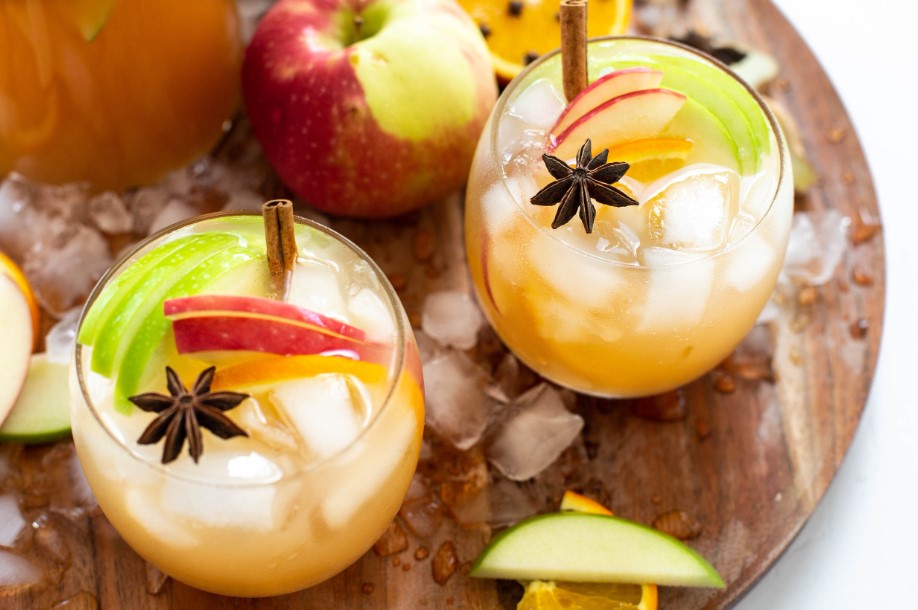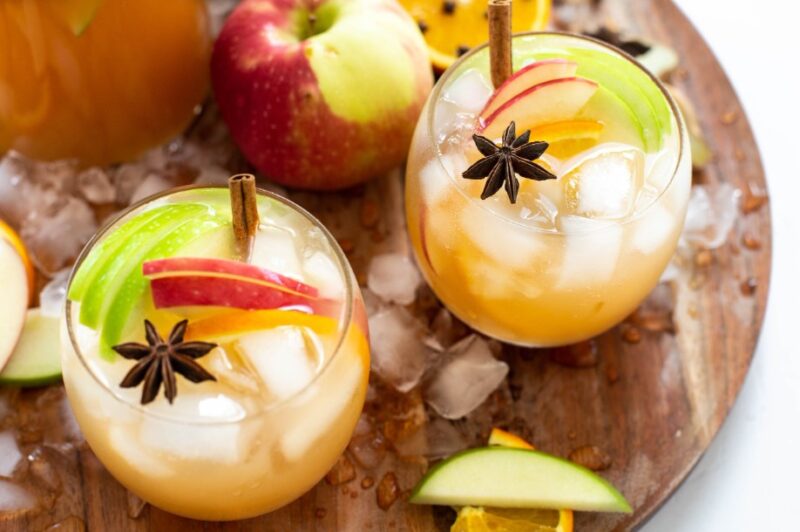 Last but not least, let's talk about drinks. A special beverage can elevate any meal, and this Spiced Apple Cider Sangria is sure to be a hit. Start by simmering apple cider on the stove with a couple of cinnamon sticks, whole cloves, and an orange peel. Once it's fragrant and warm, remove it from the heat and let it cool.
For an alcohol-free version, simply omit the wine and add a splash of sparkling water to the spiced cider right before serving. Either way, the complex flavors of this sangria are perfect for sipping throughout your Thanksgiving feast.
It's a beverage that embodies the very essence of autumn, making it an excellent companion to the delicious dishes you've prepared.
When it comes to creating an unforgettable Thanksgiving dinner, the key is in the details—a lovingly prepared turkey, sumptuous sides, a delectable dessert, and a few special extras to tie it all together.
Remember, cooking for Thanksgiving is not just about feeding people; it's about showing them how much you care. And that's something truly worth celebrating. Cheers to a memorable holiday meal!
Conclusion
Preparing an unforgettable Thanksgiving meal doesn't have to be a challenging task. By choosing recipes that are not only delicious but also straightforward and manageable, you'll set yourself up for success.
More importantly, you'll be creating cherished memories around the dining table because, at the end of the day, that's what Thanksgiving is really all about.