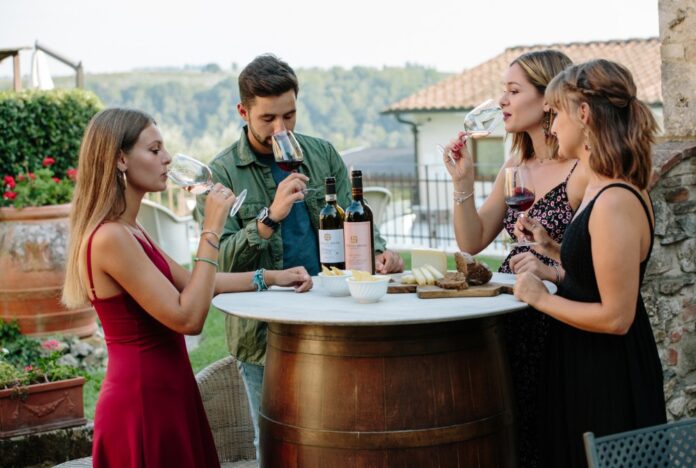 Sicily, the largest island in the Mediterranean, is a paradise for wine lovers. With its warm, sunny climate, and diverse terroir, Sicily is home to a rich variety of grape varieties that produce some of Italy's most celebrated wines.
From the rugged slopes of Mount Etna to the gentle hills of the west, Sicily's vineyards offer an array of wine styles, from crisp, aromatic whites to full-bodied reds. And there's no better way to explore its rich culture than with a Sicilian wine tour.
Experience The Best Of Sicily's Vineyards And Wineries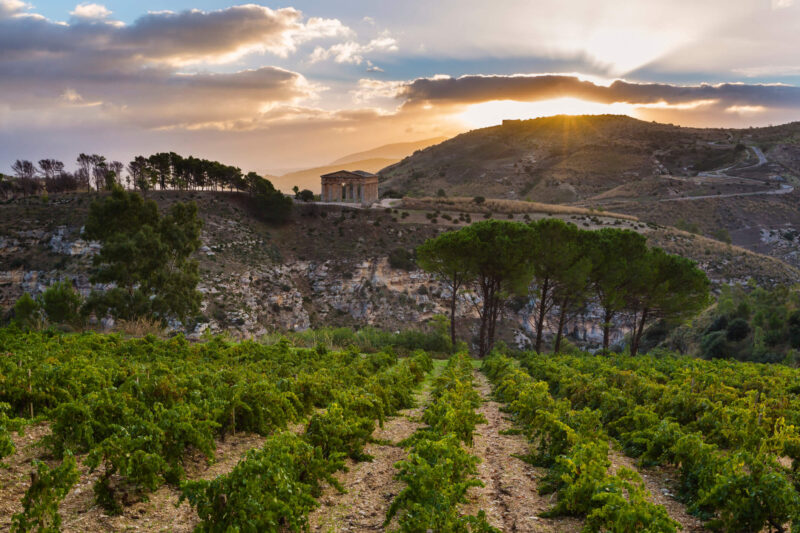 Whether you're a seasoned wine connoisseur or a casual drinker, a wine tour of Sicily is an excellent way to experience the island's culture, learn about the making process, and taste some of the best wines Sicily has to offer.
Etna DOC
One of the most popular wine regions to explore is the Etna DOC, located on the slopes of Mount Etna, Europe's tallest active volcano. The unique volcanic soil and altitude give the wines from this region a distinct minerality and complexity. Wineries like Tenuta delle Terre Nere, Planeta, and Benanti offer guided tours and tastings that give visitors an in-depth look at the making process.
Marsala DOC
Another region worth exploring is the Marsala DOC, located in the western part of the island. Marsala is known for its fortified wine of the same name, which comes in a range of styles from dry to sweet. Wineries like Florio and Pellegrino offer tours that take visitors through the history of this famous wine, from its origins in the late 18th century to the modern-day production process.
But it's not just about it. Sicily's wineries are also known for their stunning architecture and beautiful surroundings. Many of them are housed in historic buildings, such as palaces, monasteries, and castles, adding to the charm and beauty of the experience.
In addition to the regions mentioned above, Sicily also boasts a number of other noteworthy wine regions. The Nero d'Avola grape, for example, is a native grape variety that is widely grown across the island and is known for producing bold, full-bodied red wines. Wineries like Feudo Maccari, Planeta, and Donnafugata offer its tastings, as well as tours of their vineyards and cellars.
The Best Local Experiences In Sicily
The island is also home to a number of boutique wineries that offer unique, small-batch wines that are not widely available outside of Sicily. These wineries, like Cantine Barbera and Fattoria di Magliano, are often family-owned and operated, and offer a more intimate and personalized tasting experience.
One of the benefits of a Sicilian wine tour is the opportunity to learn about the island's winemaking history, which dates back over 4,000 years. Sicily has been a crossroads of civilization for millennia, with influences from the Greeks, Romans, Arabs, and Normans shaping the island's culture and traditions. Many wineries offer tours that delve into the island's rich history, from the ancient Greeks to the modern-day.
For those interested in sustainable making practices, Sicily is a leader in organic and biodynamic winemaking. Wineries like COS and Arianna Occhipinti use organic and biodynamic methods to cultivate their grapes, resulting in wines that are not only delicious but also environmentally friendly.
Sicily's stunning landscapes are another highlight of a wine tour. From the rugged coastline to the rolling hills, Sicily's natural beauty is awe-inspiring. Many wineries are located in picturesque settings, with vineyards that stretch as far as the eye can see. Some of them even offer outdoor tastings and picnics, allowing visitors to soak up the sun and scenery while enjoying a glass of wine.
Art And Culture Retreats Onsite At Wineries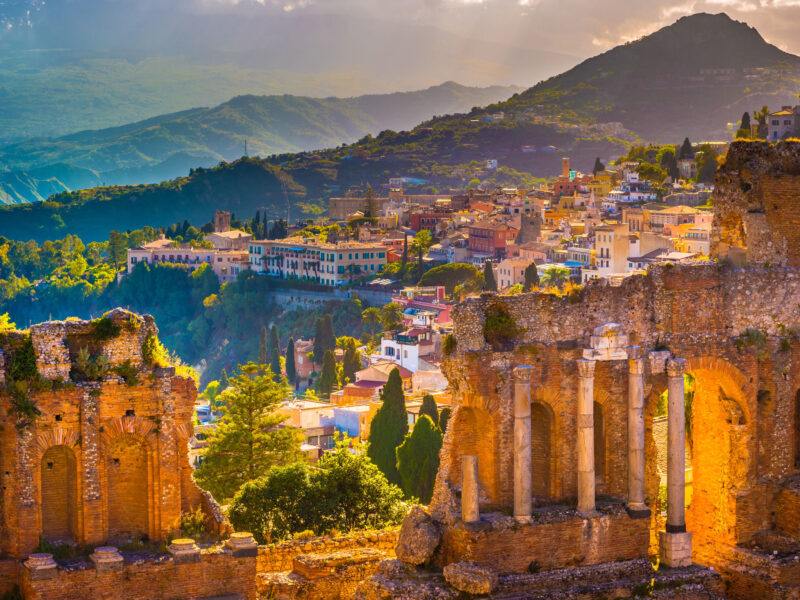 In addition to the wine tours, Sicily also offers a range of other cultural experiences, such as food tours, cooking classes, and artist retreats. These activities provide visitors with an opportunity to immerse themselves in the island's rich culture and history.
For example, artist retreats are a popular way for creatives to connect with the island's unique landscape and culture. The rugged coastline, picturesque villages, and stunning natural scenery make Sicily an ideal destination for artists seeking inspiration. Many retreats offer workshops in painting, photography, or sculpture, as well as opportunities to connect with other artists from around the world.
Food tours are another excellent way to explore Sicily's rich culinary heritage. Sicilian cuisine is a blend of Italian and Mediterranean flavors, with a focus on fresh, locally sourced ingredients. Food tours take visitors to markets, bakeries, and restaurants, where they can taste traditional dishes like arancini, caponata, and cannoli.
Cooking classes are also popular, allowing visitors to learn how to make traditional Sicilian dishes like pasta alla norma, swordfish with caponata, and cassata. Many classes take place in historic buildings, such as palaces or monasteries, adding to the cultural experience..
Finally, for those seeking relaxation and inspiration, artist retreats in Sicily offer a unique opportunity to connect with the island's landscape and culture. Many retreats are located in remote and scenic areas, providing a peaceful and inspiring setting for artists to work. And with the island's rich cultural history, artists will never run out of inspiration.
For those looking to extend their stay, Sicily offers a wealth of other activities and attractions. The island is home to some of the best-preserved ancient Greek and Roman ruins in the world, including the Valley of the Temples in Agrigento and the Roman amphitheater in Taormina. The island's vibrant cities, like Palermo and Catania, offer a mix of historic architecture, bustling markets, and trendy restaurants and bars.
Final Thoughts
In conclusion, a Sicilian wine tour is a unique and unforgettable experience that offers visitors a chance to explore the island's rich wine culture, history, and natural beauty. With its diverse terroir, unique grape varieties, and passionate winemakers, Sicily is a must-visit destination for wine lovers. And with activities like food tours and artist retreats, there's something for everyone on this beautiful island.