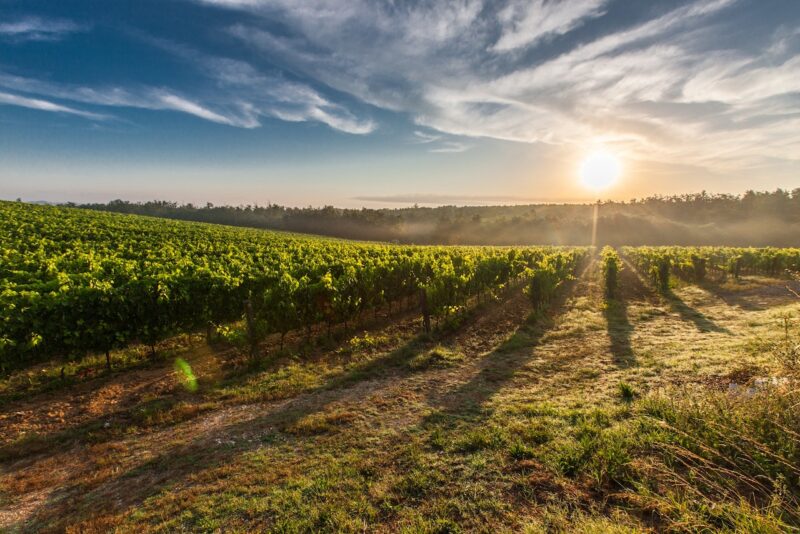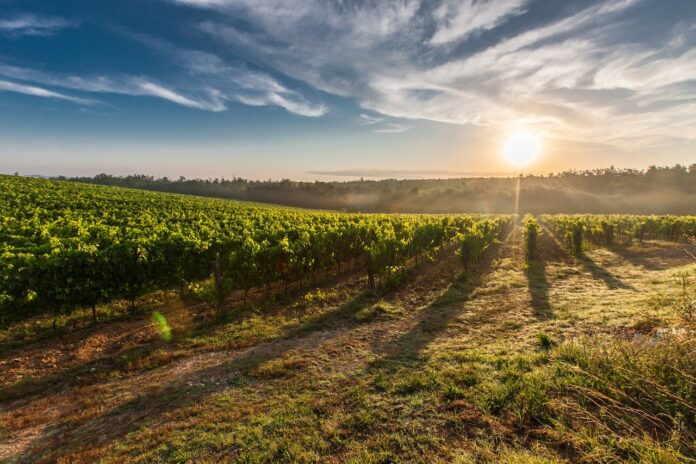 With a staggering array of vineyards scattered from coast to coast, the US is a prominent destination for wine tourism. At its heart, wine tasting is much more than a simple beverage sampling activity.
It's a multidimensional sensory affair, engaging the senses of sight, smell, and taste in a symphony of flavors. Whether savoring the subtle notes of a robust California Cabernet or the light, fruity tones of an Oregon Pinot Noir, each sip offers a unique encounter. The scenic beauty of these wine-producing regions elevates the experience, making each visit a sensory delight.
The United States, with its diverse wine regions, provides a palette of options for every wine lover. From the sun-kissed vineyards of California to the lush, green landscapes of New York's Finger Lakes, these must-visit US cities for wine lovers are a testament to the country's thriving wine culture.
1. Napa Valley, California ─ The Crown Jewel of American Wine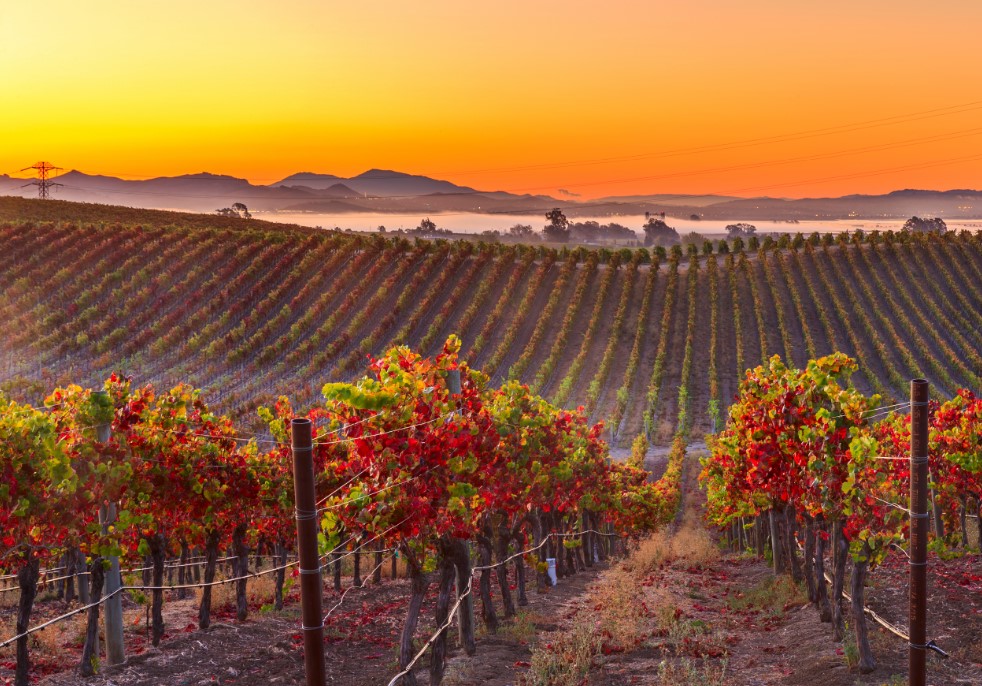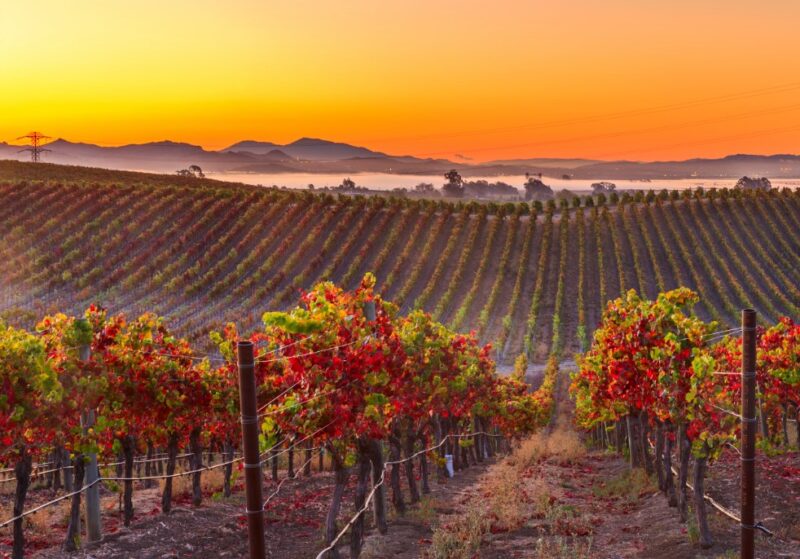 As the undisputed heart of American wine production, Napa Valley, California, holds a position of significant prestige. The area's robust reputation stems from its consistent delivery of world-class wines, reflecting the region's unique microclimate and rich terroir.
From novices to seasoned connoisseurs, wine lovers experience unparalleled tasting at renowned vineyards like Opus One and Stags' Leap. The former mesmerizes visitors with its ultra-premium, Bordeaux-style blends. Stags' Leap, meanwhile, is synonymous with high-quality Cabernet Sauvignon and Petite Sirah, providing a seamless blend of elegance and power in each bottle.
To further enhance the Napa Valley experience, the local culinary scene presents a perfect companion to its wines. Indulge in a farm-to-table meal at one of the many gourmet restaurants. Also, enjoy a picnic of locally sourced cheeses and artisanal bread amid the vineyards for a food and wine pairing that truly embodies the spirit of this wine lover's paradise.
2. Willamette Valley, Oregon ─ Pinot Noir Paradise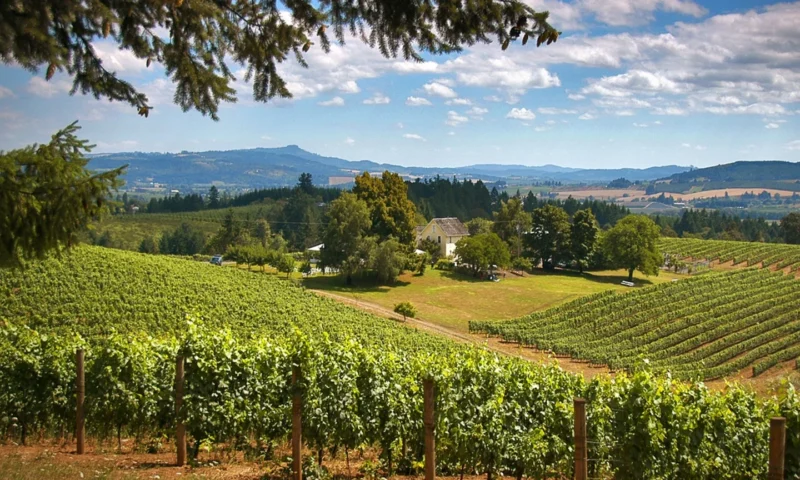 With its cool climate and fertile soil, the Willamette Valley in Oregon is one of the must-visit US cities for wine lovers. It is a leading player in the United States wine scene, earning acclaim for its standout Pinot Noir. The region's geography and climate mirror France's Burgundy region, making it ideal for cultivating this delicate and often finicky grape variety.
Enjoy wine tasting in renowned Willamette Valley wineries, such as Sokol Blosser and Domaine Drouhin, famous for their Pinot Noir production. Sokol Blosser, a pioneer in organic winemaking, produces expressive and earthy Pinot Noirs, while Domaine Drouhin, with its Burgundian roots, brings old-world elegance to its Oregon wines.
Yet, a visit to the Willamette Valley isn't solely about wine. It offers a host of other engaging activities. From exploring its natural beauty through hiking trails and cycling routes to attending local farmers' markets and music festivals, the Willamette Valley presents an enticing blend of wine and culture.
3. Finger Lakes, New York ─ An East Coast Wine Wonderland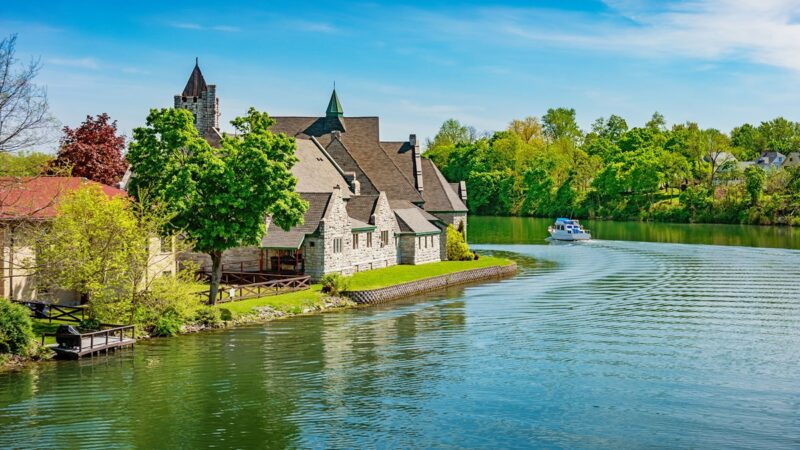 Stretching across upstate New York, the Finger Lakes region presents an inviting tableau for wine enthusiasts. As the largest wine-producing area in the state, Finger Lakes offers a broad spectrum of wine varietals and quality wines.
However, the region's exceptional Rieslings and Cabernet Francs steal the show. These wines, capturing the essence of the terroir, are notable for their bright acidity and distinctive fruit characteristics. The Finger Lakes region has numerous vineyards, but wineries like Dr. Konstantin Frank and Hermann J. Wiemer stand out. Dr. Konstantin Frank, named after the visionary who championed vinifera grapes in the region, produces exceptional Rieslings and Cabernet Francs, among other varieties.
Hermann J. Wiemer, another revered name, is celebrated for its Old-World-styled Rieslings that express the unique Finger Lakes terroir. A visit to these wineries gives a perfect snapshot of the wine wonderland that the Finger Lakes region is.
4. Sonoma County, California ─ Rustic Charm Meets Fine Wine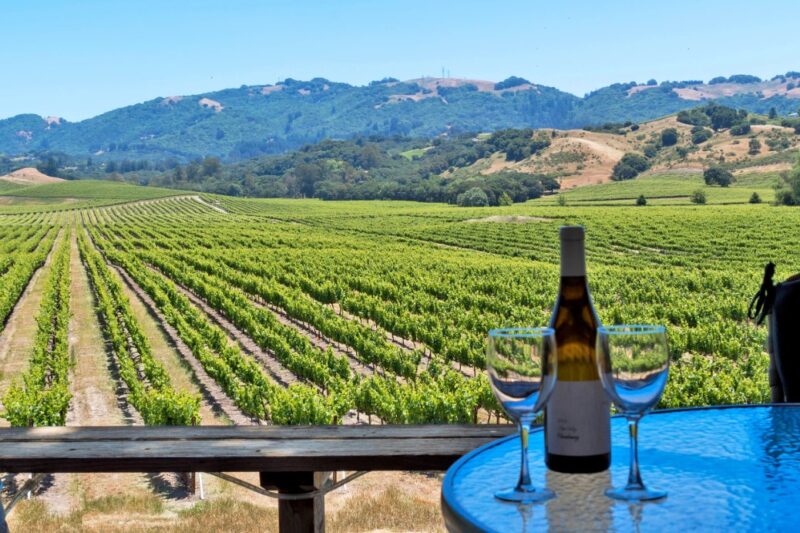 Sonoma County offers a refreshing alternative to its glamorous neighbor, Napa Valley. Characterized by a more relaxed and rustic vibe, Sonoma captures the spirit of wine country in its purest form, a place where world-class wines and unpretentious hospitality coexist.
The region is home to over 400 wineries, each boasting its unique charm and variety of wines. Among the must-visit sites are the Francis Ford Coppola and Buena Vista wineries. Francis Ford Coppola Winery, founded by the iconic filmmaker, combines cinema, wine, food, and entertainment.
As California's first premium winery, Buena Vista carries a legacy that adds depth to every sip. Sonoma's wine profile is as diverse as its landscapes, ranging from robust Zinfandels and delicate Pinot Noirs to crisp Chardonnays. This diversity and the area's laid-back charm ensure that Sonoma County will continue to enchant wine lovers.
5. Santa Barbara, California ─ Coastal Beauty Meets Exquisite Vines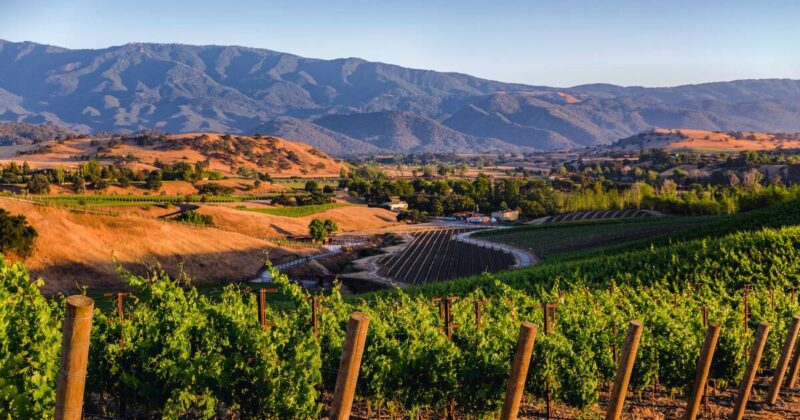 California is the leading wine producer in the United States, accounting for nearly 90% of all American wine. Therefore, it's no surprise that three out of the five cities we recommend in our text are in California.
It's safe to say that most wine lovers dream of living right here. Santa Barbara's distinct coastal viticulture owes much to the cooling influence of the Pacific Ocean. It shapes the character of its wines. Au Bon Climat winery, helmed by winemaking pioneer Jim Clendenen, crafts expressive Pinot Noirs and Chardonnays that reflect the region's terroir.
Similarly, Sanford Winery is a consistent producer of high-quality, Burgundy-style wines. If you have decided to fulfill your dreams by moving to California and looking for cross-country movers, reach out to a skilled team that will provide you with a safe and stress-free move.
6. Walla Walla, Washington ─ A Rising Star in the Wine Industry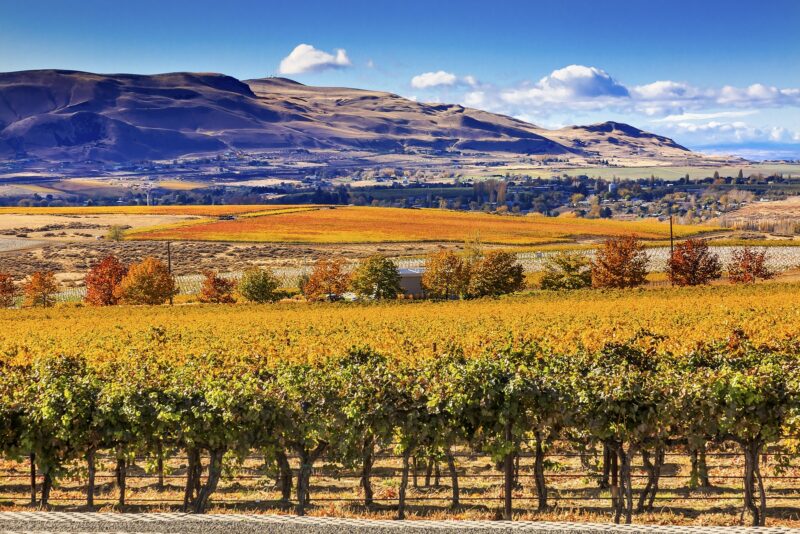 Nestled in the southeastern corner of Washington State, Walla Walla is emerging as a noteworthy name in the American wine landscape. It was once known for its sweet onions. But now, this city is rapidly gaining recognition for its charming vineyards and superb wines—particularly the well-balanced Cabernet Sauvignons and Syrahs. Walla Walla's unique terroir, coupled with the expertise of its winemakers, allows these varieties to shine, offering a palate of intense fruit flavors balanced with complexity and structure.
To taste Walla Walla's finest, a visit to Leonetti Cellar or L'Ecole No. 41 is a must. Leonetti Cellar, the first commercial winery in the region, is famed for its exceptional Cabernet Sauvignons, while L'Ecole No. 41 impresses with its diverse offerings, including award-winning Syrahs. Beyond wine, Walla Walla also hosts events such as the annual Balloon Stampede and Walla Walla Wine Weekend, adding another layer of charm to this rising star in the wine industry.
Conclusion
In summarizing our vinous voyage, we've traversed prominent wine regions from the sun-kissed vineyards of California to the cool climates of Oregon, the idyllic lakes of New York, and the rustic charm of Washington.
These must-visit US cities for wine lovers offer unique tasting experiences and regional varietals, serving as a testament to the country's diverse wine landscape. We encourage all wine enthusiasts to seize the opportunity to taste, explore, and appreciate these world-class American wine cities. After all, the true joy of wine lies in the discovery, the sense of place, and the shared experience of enjoyment.