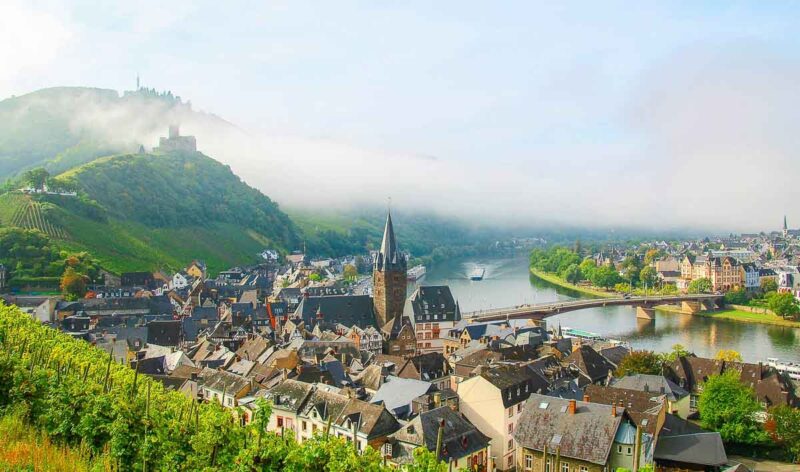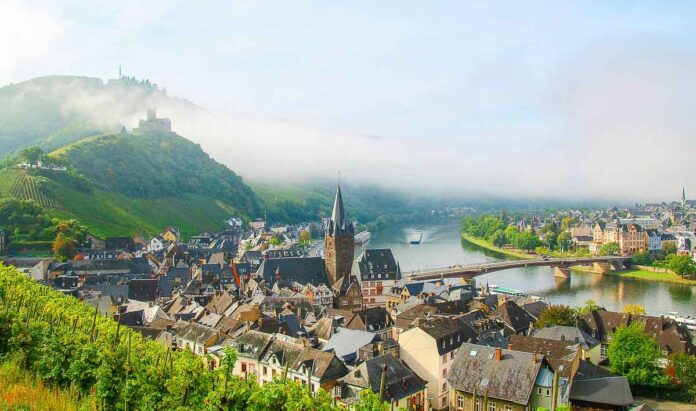 Wine is an interesting alcoholic drink. People who drink it are not interested in alcohol itself but also in the history and culture this drink provides to the table. So, having a glass of wine doesn't only mean you are about to drink, you are also about to have a conversation about numerous interesting topics.
As is the case with time, wine also flies when people are having fun. But we can all agree that the wine we are drinking needs to be of a certain quality. One of the ways to determine the quality of a wine is to know where it originates from. Thankfully, there are a lot of regions that have a long tradition of producing high-quality wine.
The soil, weather conditions, and the craft of the winemaker are the main factors that contribute to its overall quality. That's why we want to provide our readers with a list of the regions that are the most suitable for producing high-quality wine. Without further ado, let's take a look at some of these.
1. Champagne, France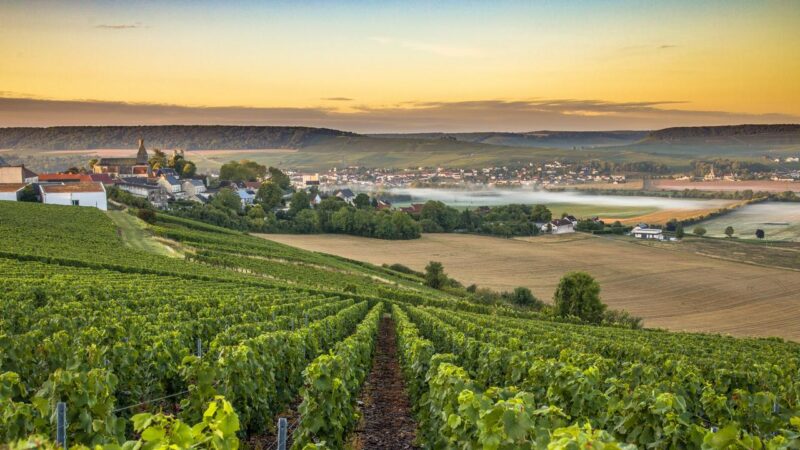 Not including the Champagne region in this list would be a grave mistake. When you compare it to other entries on this list of ours, you will see that Champagne has the longest tradition of wine production. That tradition is so long that it resulted in one of the sorts of wine that got its name from it.
But that doesn't mean that this sort is the only one you should try when you have a chance to do so. There are a lot of other sorts, made of different sorts of grapes, that are worth it. The productions of major wine houses like Moet & Chandon and Dom Perignon reflect that perfectly. If you want to check out some other products, visit www.cavesa.ch/en.
Besides being able to try some of these, you will be able to learn a lot about the production process. There are numerous tours organized by these companies, where you can learn quite a lot about it. Overall, Champagne is a region where the best products come from, you can be sure of that.
2. Tuscany, Italy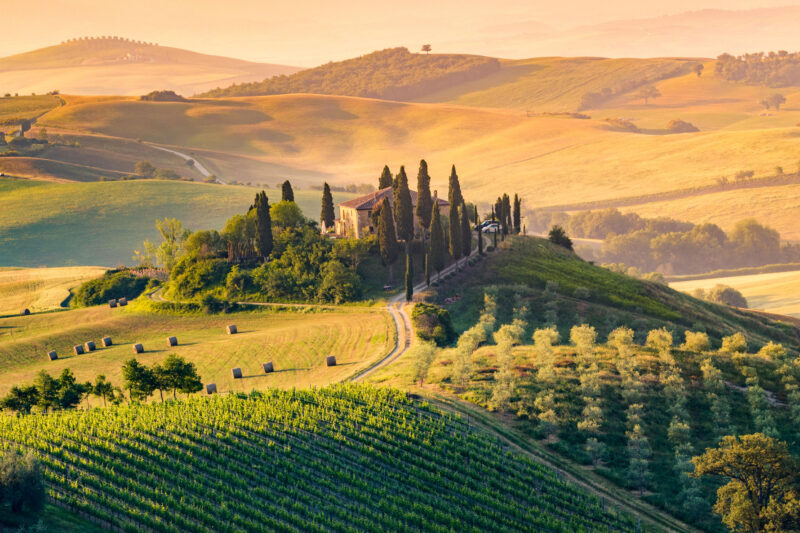 Central Italy was always a hot spot for wine-making. But if we were to choose one region that stands out from the crowd, we would say Tuscany. Many do not know that this region is the place where Chianti was born. For those who don't know, it is made mostly by using Sangiovese grapes.
Another thing we want to point out is that this region is the home of the first wine zone in the world, located between the cities of Siena and Florence. Since there are so many places in this region where grapes are cultivated, choosing the product largely depends on the city or village you want to select next.
Besides the production of alcohol, this region is a major touristic spot. Even if you haven't visited these places, you can presume what they look like. We are talking about endless landscapes of forests and hills, and cities and villages being located right in the middle of them. So, Tuscany is the place to be if you enjoy wine.
3. Maipo Valley, Chile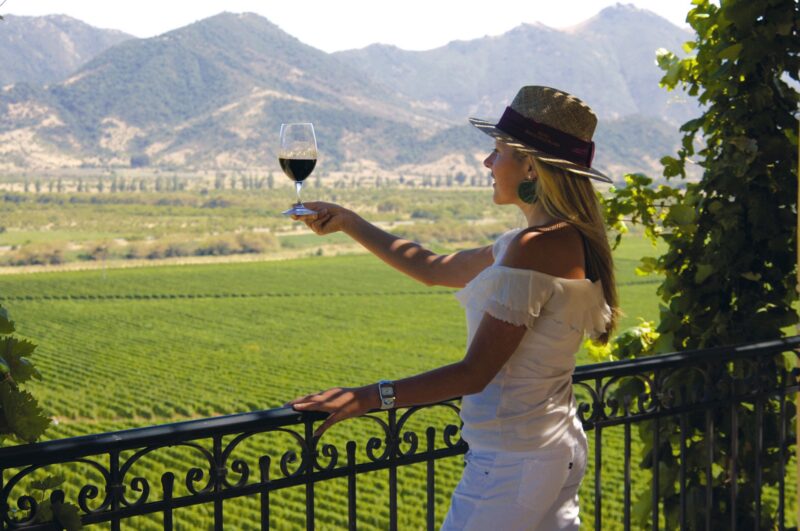 The capital city of Chile, Santiago, is not only a major technological hub for South America, but it is also a place where some of the best vineyards in the world can be found. One of the spots near Santiago that has managed to attract the interest of people in love with this drink is Maipo Valley.
Probably the best product that comes from these is Cabernet Sauvignon. But that doesn't mean that other sorts, like Syrah or Merlot, cannot be found. If you wonder when is the best time to visit Maipo Valley, we would say either March or April since these are the months when the production starts.
4. Cape Winelands, South Africa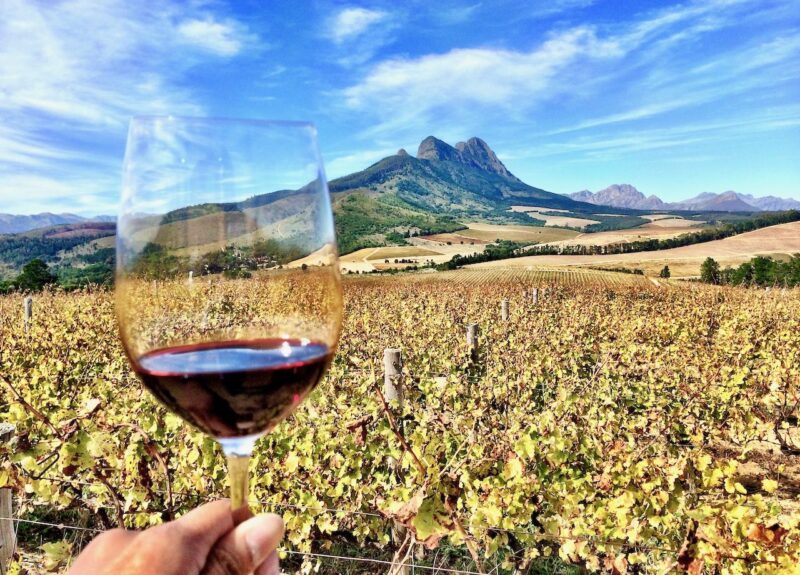 South Africa is another country that can say they have wine as one of the top attractions both for travelers and for export. If you are in the country, and you want to visit a region known for this production, then look no further than Cape Winelands. Thankfully, it is located near the capital of the country.
You can reach it just by having an hour-long drive. The climate conditions are perfect for cultivating grapes here, and the locals have their own, unique, recipe for producing high-quality products. Houses in this region are known throughout the world, and they frequently organize tours for those interested in visiting them. If you have a chance to do it, you shouldn't hesitate to do so.
5. Rioja, Spain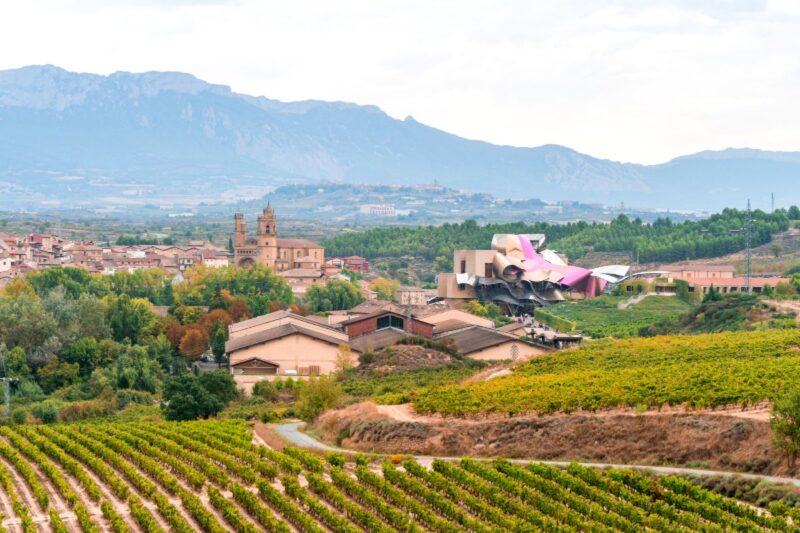 Lastly, we want to talk about another European region, Rioja, which is located in the northern part of Spain. What needs to be said about this region is that it mainly specialized in red wine, which is quite an interesting thing to know. Chances are if you have tried something really good from Spain, it comes from this region.
A region is also a place where you can find some top-notch producers. In most cases, you will find them in villages, like Najera, and San Milan de la Cogolla. What needs to be said about these two villages is that they are located right in the middle of a pilgrimage route, which makes them important touristic spots.
One of the major reasons why this region is a great spot for having a vineyard is because of the Cantabrian Mountains. Because of them, the region is gifted with a continental climate that provides great conditions for vineyards. If you want to visit a place where the production of this alcoholic beverage is a tradition, visit Rioja.
In Conclusion
Finding a bottle that meets your preferences is not always the easiest task since there are so many of them to choose from. Here, we've disclosed some of the geographical points that can help you in determining the next one you will choose. We are pretty sure that this list will have a large influence on which one you will choose next.