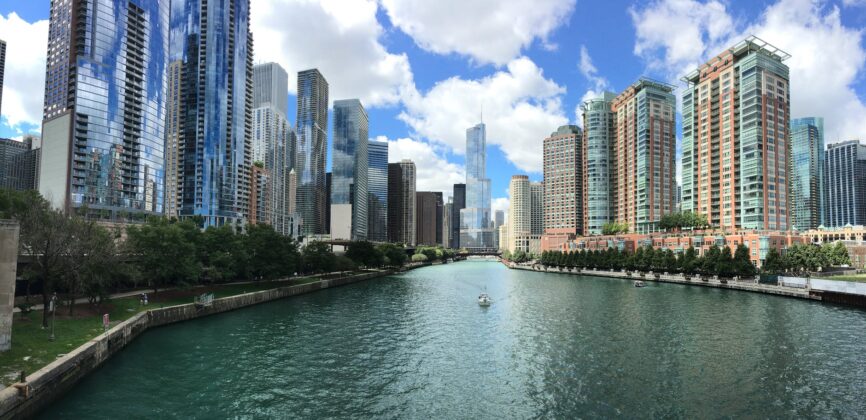 Despite being the largest city in the state of Illinois, Chicago is not its capital. The capital is Springfield, but Chicago, with 3 million inhabitants in the metropolitan area and international recognition, is a much more famous and attractive place. The Windy City, as it is often called, has a continental climate and is located in the northeast United States, on the shores of the impressive Lake Michigan.
Chicago is also the city of skyscrapers. Being a relatively modern city, it incorporated this type of buildings immediately. Its first skyscraper, the Willis Tower, is the tallest and most famous, but there are around 1,100 other high-rise buildings. Strolling through this modern city can create a feeling of abyss sometimes, as you feel very small in the middle of the gigantic buildings.
It is definitely worth being on your list of the next destinations you want to visit, and today we will present you with the best wine offer when you visit it as a tourist.
RM Champagne Salon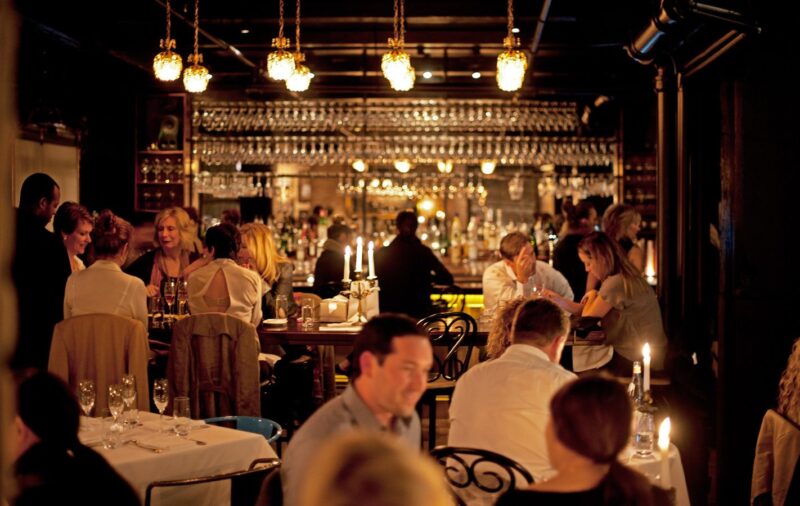 RM Champagne Salon is a touch of luxury in an unexpected place. The bar sits on a large open patio with small tables and bright blue chairs. The initials mean " récoltants manipulators", a term for producing champagnes. Founded by the people behind Nellcote and Old Town Social, RM's carefully selected wines are mainly French, with a relatively extensive collection of rosé. To accompany the drinks are incredible French-inspired dishes, such as crispy oysters, spring peas, and signature sweets. For colder days, the interior seats are just as elegant, with a warm atmosphere enhanced by vintage Moroccan lamps, making RM Champagne a great getaway all year round.
Webster's Wine Bar
Webster's Wine Bar offers one of the largest selections in the city, with twenty different wines by the glass and more than 500 bottles in the cellar. If you are overwhelmed by the choices, which include rare ones in limited quantities, then knowledgeable staff will guide customers through the selection. Space itself, where the bar has recently moved, is filled with wooden tables and minimalist lights. In addition to its incredible collection, Webster's has a list of beers and delicious small plates, ranging from seafood to pastries and pies. Various tastings, specials, and artist events appear throughout the year, making it one of the best places to spend a relaxing evening with friends.
Rue Ada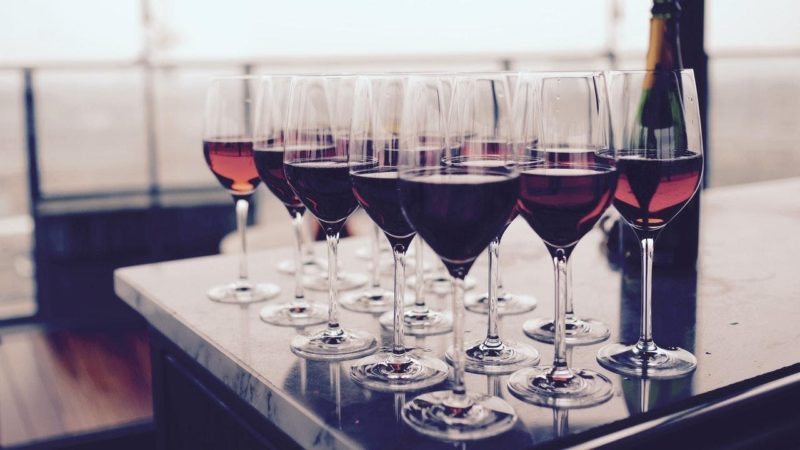 Rue Ada is a minimalist, quintessentially hipster wine bar that is on Chicago's top restaurant list. Its selection comes mainly from California and Napa Valley, but there are also many options from France, Argentina, and Spain. Its special cocktails combine unexpected summer flavors, such as the memorable Killing Floor 10, made with tequila and watermelon infused with jalapeno. The menu is just as ambitious, with small contemporary American plates, including Denver lamb ribs, roasted Brussels sprouts, and sweet pretzel bread pudding. A visit to this relaxed and elegant bar will be enough to confirm its place among the best in Chicago.
DiSotto Enoteca
DiSotto Enoteca's rustic and elegant atmosphere reflects its name, which means "underground wine bar" in Italian. Dark lights cast a pale golden glow on its stone walls, and the bottles filled a sprawling wooden shelf. Its well-organized collection offers more than 100 wines, mainly from France, Italy, Spain and the United States, and its cocktails are botanically infused with ingredients like blue lotus and Helichrysam flowers.
In addition to homemade pasta and cold meats hanging from the back, DiSotto Enoteca is known for its egg-stuffed toast with asparagus and Fontina cheese. The place mostly caters to restaurant and nightclub workers, which means more time to treat yourself to fantastic food and drink.
D.O.C. Wine Bar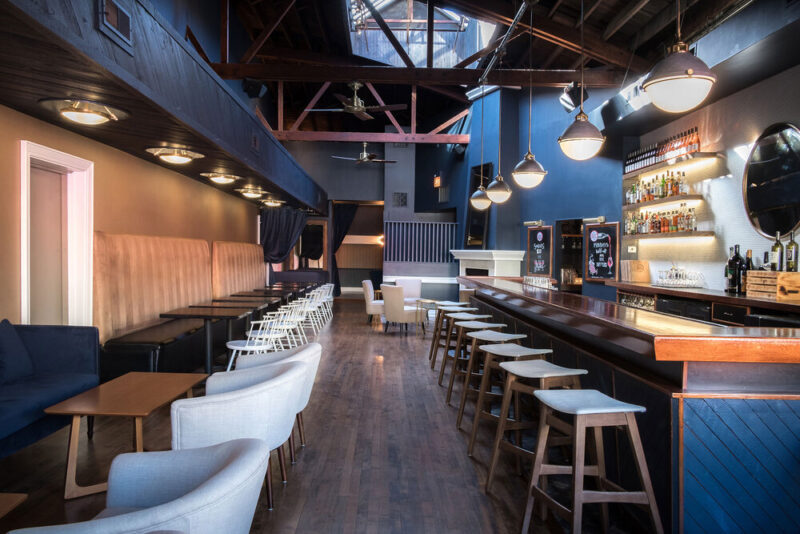 The initials of this bar mean Denominaziane di Origine Controllata, an Italian term that refers to wines that meet certain geographic and process standards. D.O.C. Wine Bar offers an incredible selection of bottles, as well as spirits and beer. Small plates, such as Belgian fries, grilled sweet corn and bacon pizza, highlight fresh ingredients, and various cows' milk and cold meats complete the planks. The interior of the bar is comfortable and has a fireplace, sofas and parquet floors. On different days D.O.C. It offers special dishes and drinks, such as $ 10 flights on Sundays, and discounted bottles on Mondays, making it an affordable place.
Enolo Wine Cafe
Enolo Wine Cafe focuses on wines from small vineyards, sold by the glass. The relatively short menu is an accessible collection of well-organized and elegant ones. A favorite on the food menu is bruschetta, which comes with sophisticated toppings, such as pesto-cured salmon with fried capers, and brie with lavender honey. Other tasty bites include crispy smelt and stuffed squash flowers. The interior of the bar is bright and unique, with a golden ceiling, textured walls, hanging chandeliers and an open kitchen. With its accessible menu and incredible cuisine, Enolo is one of the best places for casual wine lovers.
Rassembler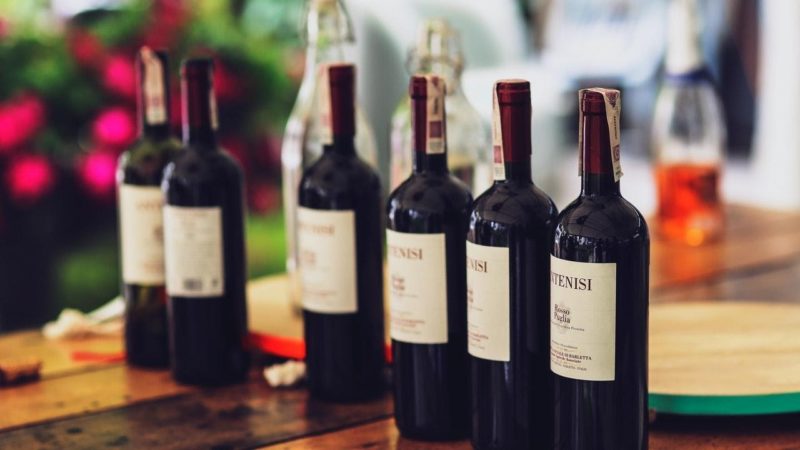 Perhaps the most unique element of this place is that he strives to foster a familiar and casual atmosphere. Guests are encouraged to sit at the kitchen counter, where they can watch the chefs prepare their meals up close. Food and drink reflect community approach, emphasizing local products. Among its new fresh American dishes are steamed Japanese clams, steak tartare, and arctic char, as well as an incredible smoked salmon platter. The food offers intelligent and innovative flavors with its elaborate assortment of European wines. As a tourist, here you will feel like you are one of the Chicagoans.
These are must-visit places. And now we will introduce you to some of the best hotels where you can stay and from there head to your wine city tour. If you want an even more detailed guide to hotels, visit CoolThingsChicago.
Four Seasons Hotel Chicago
It offers a fantastic location for touring the city, as everything is within walking distance. Rooms are state-of-the-art, including a minibar, flat-screen TV, free Wi-Fi and other amenities. Also, you won't have to worry about your belongings, because every room has a safe.
The Peninsula Chicago
Here you will feel like at home in any of the 339 rooms with an iPod docking station and a minibar. Beds have mattresses with an extra layer of padding and high-quality linens to rest peacefully. For leisure moments, you have a 55-inch LED television with cable channels and cable Internet connection and free Wi-Fi. A private bathroom with a separate tub and shower is amazing.
The Ritz-Carlton Chicago
You'll enjoy a fantastic location in downtown Chicago, a few steps from Water Tower Place, and just a 3-minute walk from John Hancock Center Skyscraper. Rest like never before in a feather duvet bed and premium bedding. The television with cable channels and DVD player is ideal for entertaining, and thanks to the Wi-Fi Internet connection (for a fee) you won't lose touch with the rest of the world. The bathroom is stocked with designer toiletries and hair dryers.
Conclusion:
At the end of this article, we just want to wish you to enjoy a tour of the city and delicious wine.