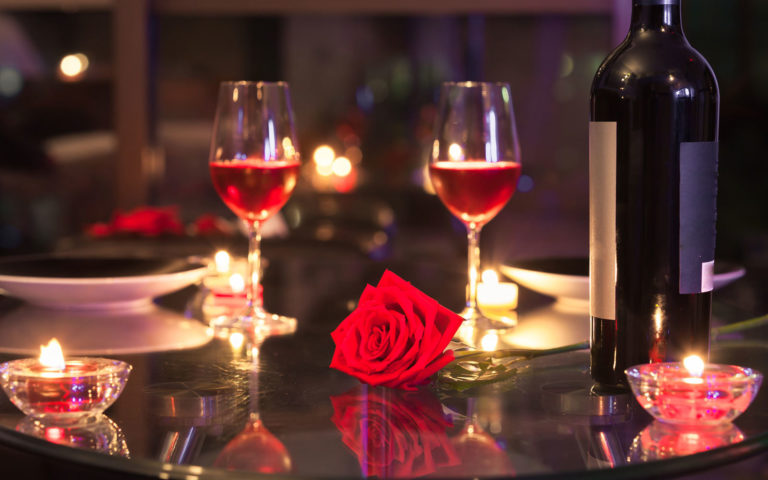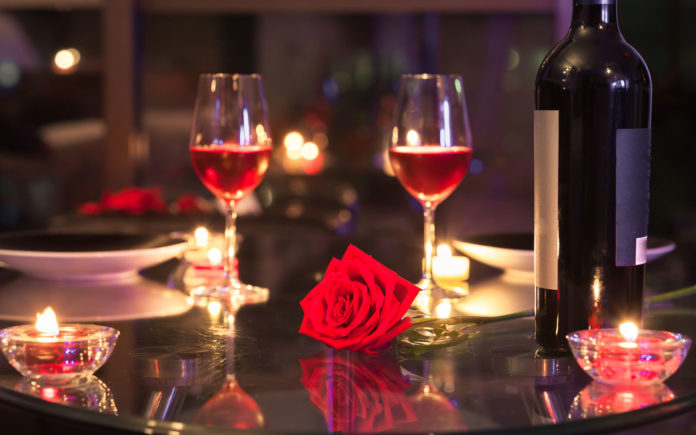 Romantic dinners are a perfect way to spend some quality time with your partner, sweep them off their feet, and have a relaxing evening while talking and laughing together. As such, creating the perfect atmosphere might be the most important thing to do.
Whether you are planning to eat in the garden, on the balcony, or inside your home, try to create a romantic setting by choosing the perfect playlist which contains soft, instrumental music, using gentle lighting like fairy lights or candles, and setting the table with pretty decorations such as flowers since they are a wonderful way to set the mood. Serve some of your partner's favorite dishes and pair it up with a bottle of tasty wine.
If you are unsure what types of flowers to buy or what wine would go along with your meal, here are some of the best choices to help you create an unforgettable evening.
You can never really go wrong with your choice of flower, but if you want to make it a bit more fun, choose a small bouquet based on the plant's meaning.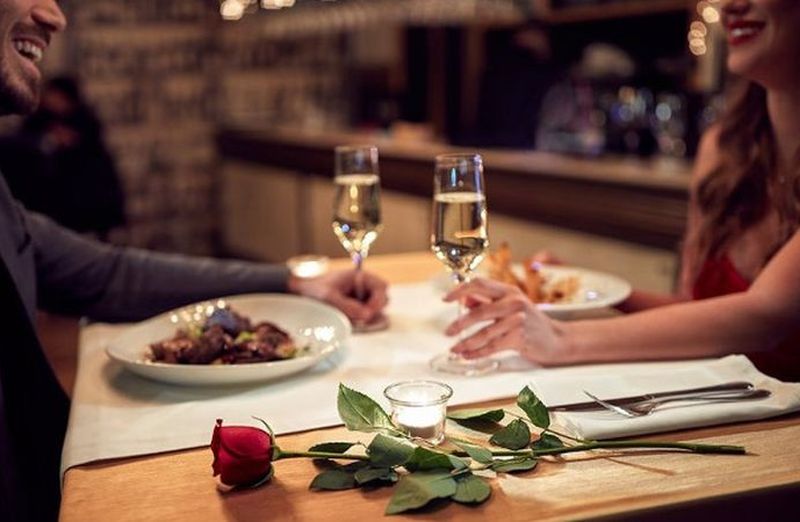 Roses  – Roses are a classic and symbolize love, beauty, and perfection, especially red ones. Show your significant other just how much you love them by placing them onto your dinner table.
Lilies – Pristine white lilies are very sophisticated and represent class, style, and beauty. They are incredibly feminine, so they might be great for adding a bit of softness to the atmosphere. If you want to make the evening even more special, you can gift them as a bouquet to the special lady in your life. You can find out here exactly how to do that.
Orchids – They are exotic and luxurious and represent love, beauty, and strength. They are a refined choice and even a single orchid will be enough to set the perfect mood.
Gerbera Daisies – These colorful, happy buds are a great choice for bringing a little color and fun into your dinner date. They are a symbol of innocence and purity and are not only bright but extremely gorgeous as well.
Tulips – Representing perfect love, tulips are elegant, gentle, and classic. They can be a great addition to your romantic night since they convey warmth and comfort. 
Depending on your main course, here are some wines that go great with different types of food.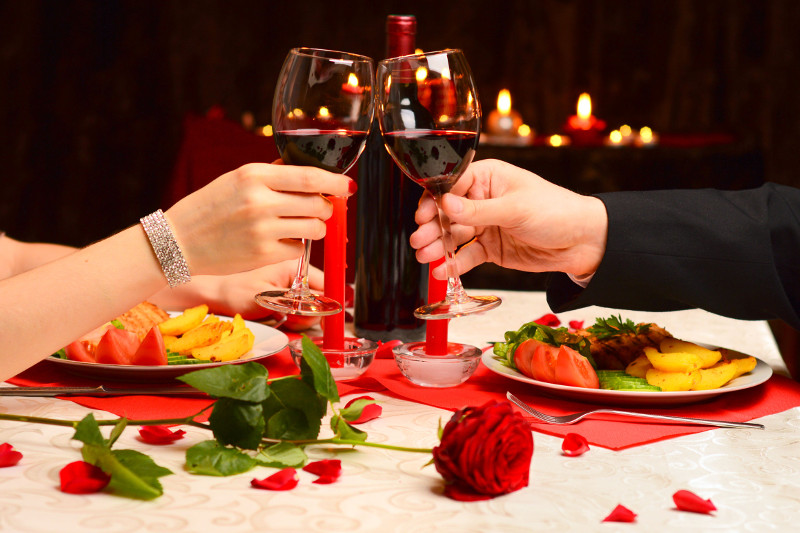 White Bordeaux – With its citrus and honey notes, this fruity wine goes perfect with pasta, sushi, seafood, and many other similar dishes.
Pinot Blanc – The white wine has hints of ginger, almond, and honey, it has a light body, medium level acidity, and a rich flavor. It goes well with dinner dates with creamy soups, dishes with mushrooms, or pork chops.
Nebbiolo – It is a flowery drink and one of the best date night options because of its aromas. It has subtle hints of rose, cherry, and raspberry and is a great match with beef tenderloin, steak, rice, sausage, and more.
Zinfandel – This full-bodied red wine has plum, black pepper, raspberry, and tobacco flavors and goes well with a variety of dishes, from cheeses, Italian food, to barbecue. 
Petit Verdot – This is a dry and smokey option that has a bold fruity taste with hints of black cherry, plum, blackberry, blueberry, and vanilla. As such, it is perfect for roasted or barbecue pork, ribs, and lamb chops.
Conclusion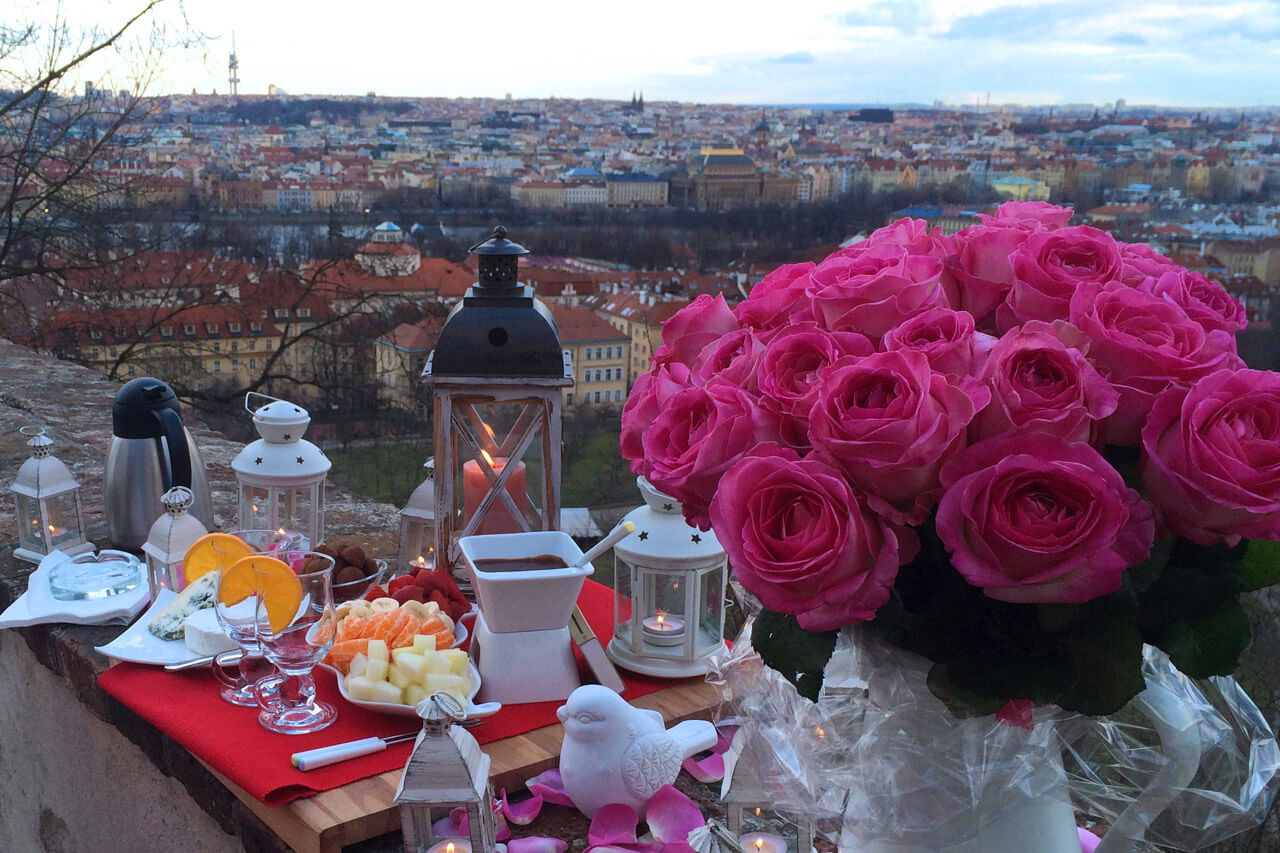 Beautiful flowers and great wine are simple additions to your dinner table but can greatly help make your dinner more enchanting. No matter what you choose, it will surely make your partner feel very special and extremely happy, especially when they see how much thought and effort you have put into creating a dream date.