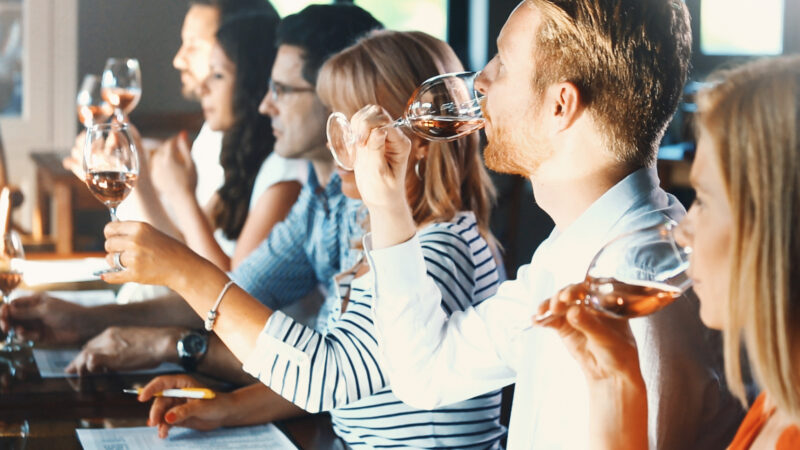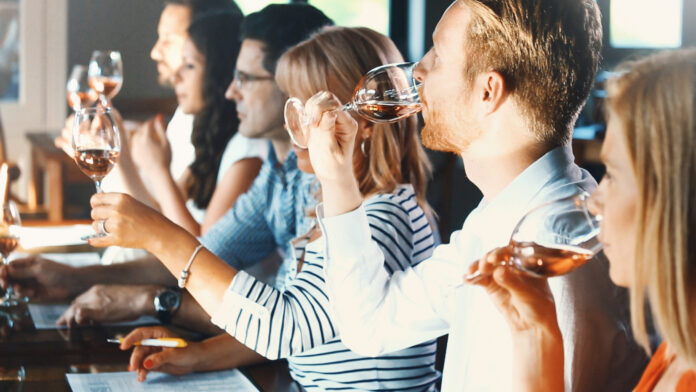 Events or happenings have become a favorite marketing and PR tool without which today we can hardly imagine operating in the business arena of even those small businesses. Under this term are various events such as ceremonies, competitions, congresses, conferences, exhibitions, promotions, festivals, or parties. Wine tasting is an event that can be held at any time of year, in any place, indoor and outdoor. This type of event is perfect for promoting work but also socializing. Organizers often pay more attention to the working part of the program and the content of the lecture, expecting that the fun part, usually in the evening, will go well and that the participants themselves will relax and have fun in a slightly more relaxed atmosphere. But we know that sometimes even the best-planned parties can become a fiasco, and the participants will talk more about it the day after, than about the lectures themselves. So, it is not easy to organize a good entertainment event and get it talked about for a long time.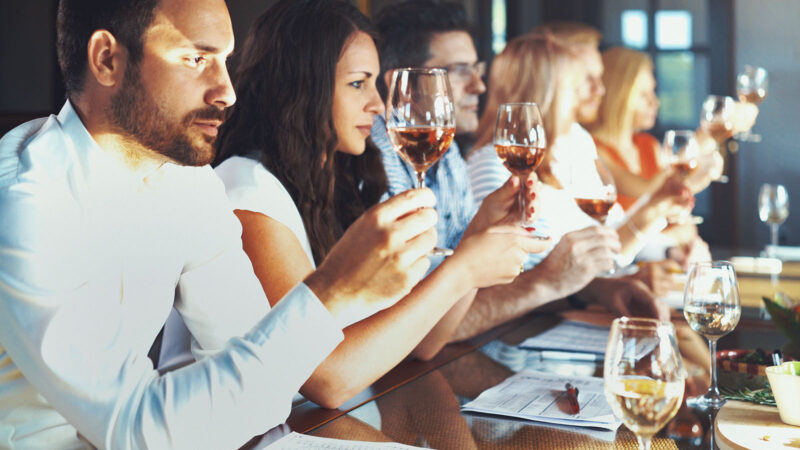 Wine tasting is an event that needs to be considered in detail. In order for everything to turn out properly, the most important thing is that you are not under time pressure, that is, that you have enough time to plan everything down to the last detail. Today, there are tens of thousands of books, blogs, websites where experts write their experiences in event management. By imparting knowledge, they try to at least in some way facilitate or give advice to those who really need it. What ambiance, musicians, and production to choose? Which media to focus on for a promotional campaign? How to organize sales or insurance? Of course, there are also many event agencies that are there to do their job professionally.
However, if you want to try yourself in this business, it is important to know where to start. So, set goals, that is, ask yourself what it is that you want to achieve with this event. Only after well-defined goals are you ready to take it a step further.
This is a job you can never do on your own. So, teamwork. It is important that you have a key person, or event manager, who will manage the project itself. Then share other responsibilities such as wine selection, food, music and sound system, program manager, host, sponsors, and so on.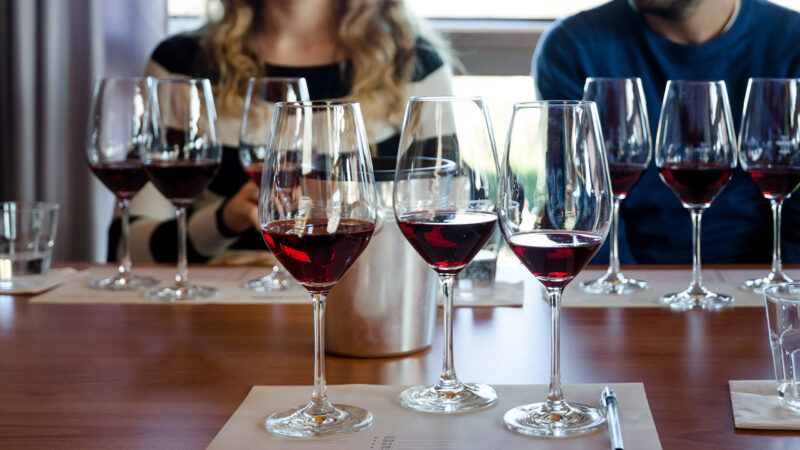 It's time to set a date. Look carefully at the calendar to make sure that the event does not coincide with another, important event. The choice of space also depends on the format and audience, so pay attention to the level of formality you want when choosing. Locations in the city center are certainly a priority when choosing unless the event is thematically related to a particular locality. If you are expecting guests from outside the city or state, inform them about how to get to the location and try to at least partially provide them with transportation costs. What is important in a wine tasting room is that it is held in a room with a neutral aroma, because if strong aromas prevail, wine tasting will be impossible.
We get to the most important part. Branding. Think of the name of the event, let the name be interesting and striking, for example, Winosaur. This name would be perfect if the event was planned in a facility like a museum. Create a logo and prepare promotional material to distribute to guests (lighter, pen, bag, T-shirt, and so on).
Even with the best ideas, you need the public to get people to your event. Event promotion starts with the initial posting of the event on social media or on your website, by sending invitations or email. Once you start online and offline advertising and media relations, maintain continuous access to encourage registration.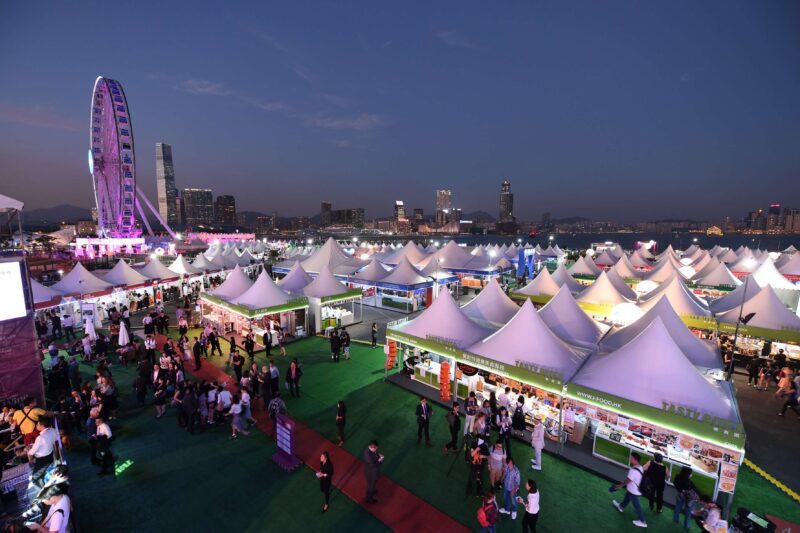 Of course, none of this is possible without a budget. Remember to include the cost of travel or accommodation for the speakers as well as the cost of food, advertising, PR, etc.
If you organize an interesting and successful event, your visitors will probably talk about it to their colleagues. That is why it is always good to prepare short and informative leaflets, brochures and other materials for your audience, in order to share the news about your activities further. The day after the event, ask visitors to fill out an evaluation questionnaire and use the answers to improve the next event.
Choose the wines you want to present. Customize the menu with wines. For example, rosé wines go well with fish and chicken, while red wines go well with red wines. With white wine, you can serve a platter with several types of cheese and olives.
Planning is, we repeat, everything. Do not leave anything to chance and make sure that your entire team has a detailed timeline of events. If you want to make it easier for you you can get someone as Kombi Keg Mobile Bar to do the work for you. When lectures are in play, the worst thing is the 'hole in between' because one of the participants got stuck behind the stage or didn't remember well when to come.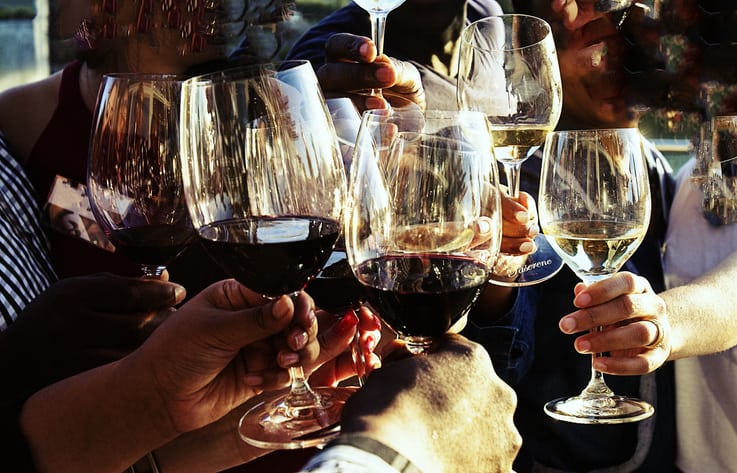 In addition to having to plan everything in detail, another step is very important, and that is planning the unplanned. Be prepared for unexpected situations, because the work of the organization is not easy and if you do not have experience in it, there is a good chance that you will forget something. In these situations, the most important thing is to stay calm and act quickly.
After the event is over, it's not bad to make a list of things you overlooked or didn't turn out the way you planned. Organizing an event is no easy task, so don't be too hard on yourself if you make a mistake.
Keep in mind that wine tasting is not an event where you drink to exhaustion, and it is considered that one bottle is enough for 4-6 people. Also, make sure that each variety of wine is served at the appropriate time. And most importantly, put on a smile and enjoy yourself with the guests!