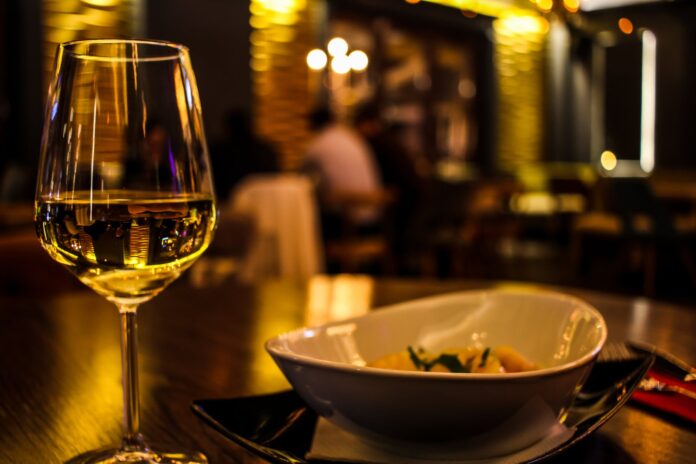 There are some delicacies which make it interesting, tasty, and a good pair with other foods. They are the ones which can be consumed easily itself as well. One such thing is wine. The essence of a celebration is hidden in this bottle of magic. The wine in bigger restaurants is served with salad- one of the most balanced food in the world. Yet, the pairing is according to the menu; there is little room for change as it makes the greatest taste of the combination. Here are 10 such unique salad-wine combo ideas.
1. Classic Ranch Salad with California Chardonnay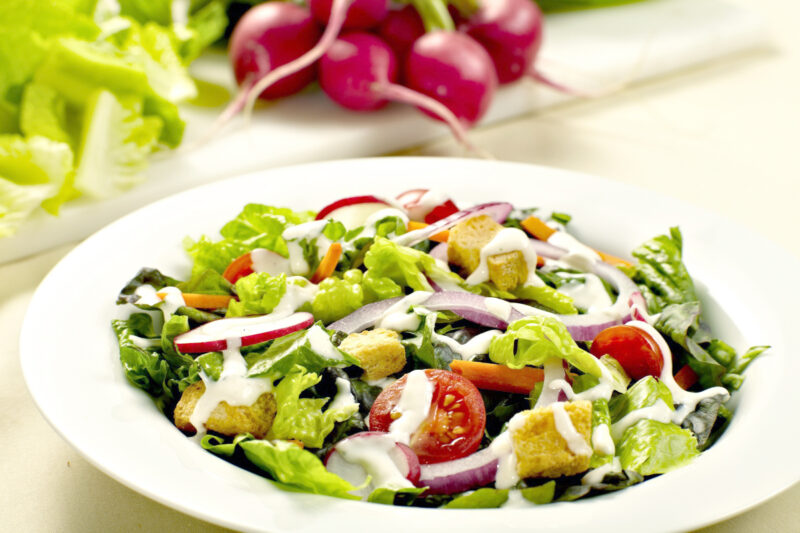 Salad is one of the most consumed foods. And this food just not only provides a hit starter, but also an elegant class. Ranch salad is a common one that is made of mainly three ingredients- tomato, cucumber, and a lot of chilled lettuce; with other essentials like sour cream and butter. T this creamy, tangy salad, a buttery lush chardonnay will be a dreamy match. This is a common salad and pair- anyone can make it anytime with every thrown thing in the fridge and then corked up California Chardonnay inside.
2. Caesar Salad with French Pouilly-Fumé
This is a non-veg salad that needs more than just the left-outs in the refrigerator. It needs anchovy fillets, grated Parmesan, egg yolk, Dijon mustard, lemon juice, clove, clove, and many more. A Caesar salad is a fish salad, so it might be not for everyone. And the best pair of wine with this preparation is French Pouilly-Fume. Any seafood salad will go perfect with a citrus and mineral note wine. It is a very light wine that will not overpower the delicate romaine greens in the salad. This is an ideal recipe for which you can buy unique red wine online from our online shop giftblooms.com.
3. Chef Salad with California Pinot Noir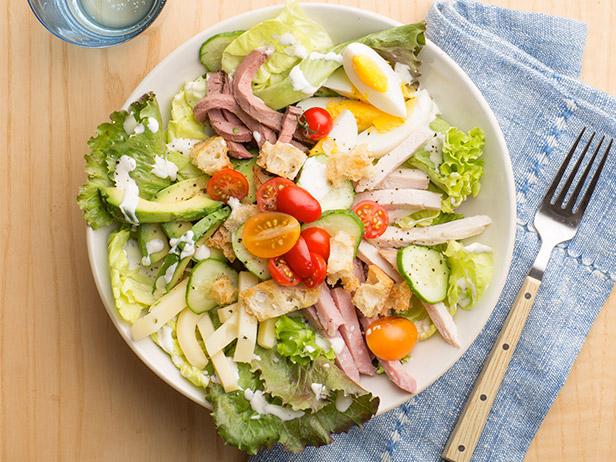 This salad is every food-lover desire and every cook's dream. This is a heavy salad with a huge amount of animal protein- beef, chicken, and ham; tossed in Swiss cheese, avocado, grape tomatoes, cucumbers, and croutons. The perfect combination of this personalized Chef salad is the simple yet gorgeous California Pinot Noir. It is a true friend of turkey or ham- the main ingredient in the plenty of the salad. Pinot Noir's simple easy going plum, spice notes with vanilla touch is softly acidic which is perfect for the sweet and savory of honey mustard.
4. Greek Salad with Assyrtiko Wine
A Greek salad is a continental fantasy that is a must in every single salad lover's checklist for life. A Greek salad is comparatively easy to make as every ingredient is present in the local household. From Roma tomatoes to cucumber, red onion, bell paper, black olives, avocado, and feta cheese- everything is more or less there in the fridge.
To make it the perfect salad and wine pairing, pair it with a Greek drink only- Assyrtiko. It is a white wine that is light enough not to overpower the sour and tangy taste of tomatoes and olives. This white stand up to oil and vinegar also has notes of bee-wax and lime.
5. Nicoise Salad with Dry Rose wine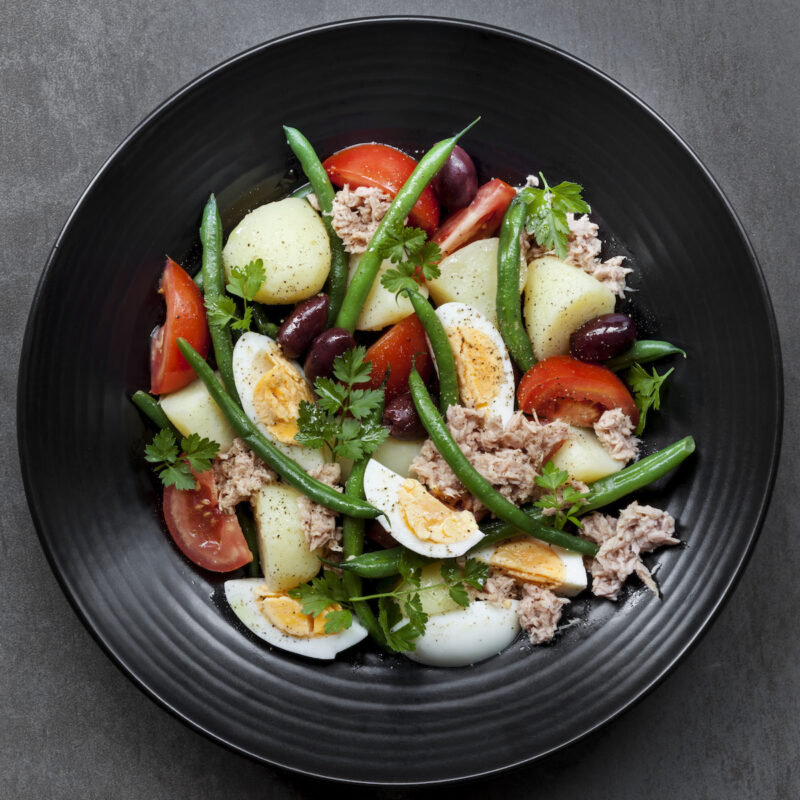 Nicoise salad is a French salad that consists of many ingredients like Tuna fish, anchovies burst, hard-boiled eggs, and beans. The wine that makes a perfect combo is the Dry Rose wine from the native. This wine has two sides. One, it is light enough to keep the taste of tomatoes intact. And second, it is strong enough to work against the fatty tuna. The province is the ideal place to search for Dry Rose wine. You can also get it from online wine delivery in USA sites.
6. Goat Cheese Salad with Sauvignon Blanc
This is a simple salad that can be of various taste, based on one variant key ingredient. Usually, it needs scrambled goat meat, walnuts, and walnut oil for seasoning. Apart from that, you can add either spinach or grapes. Grapes make the salad taste sour while spinach will make it pungent. But with both the varieties, Sauvignon Blanc goes hand in hand. This is one of the best wines with salad pairing ideas to decorate your platter, quench your eyes, and fill your belly up with tasty and healthy food.
7. Fruit Salad with Moscato D' ASTI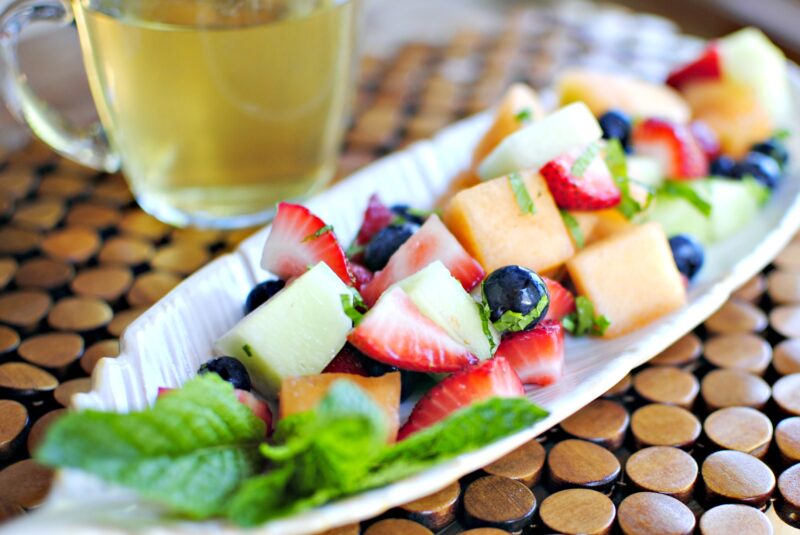 Well, this salad pairing with this particular wine makes it the perfect dessert dish. A fruit salad is the easiest to make with as many ingredients available as possible. Varieties of berries, kiwi, orange, mangoes, apple, and grape give this salad a vibrant acidic touch.
And that is perfectly neutralized by the sweet flavors of Moscato d'Asti. As this salad gets tasty with the more varieties of ingredients, watermelon is perfect for the wine combination, in a hot summer noon lunch. It is healthy as well as equally tasty.
8. Grilled Summer Cobb Salad with Red Wine: Merlot
Grilled summer cob salad is a perfect lunch beside a sea-restaurant on a summer afternoon. It is a very tasty salad with enough of lettuce, hard-boiled eggs, grapes /cherry tomatoes, grilled chicken pieces, avocado, and cooked bacon. And the seasoning is a perfect blend of olive oil, red wine (preferably Merlot for the texture), salt, pepper. Pour the mixture slowly to the salad platter and then spread some chives and blue cheese from above to make it look good.
9. Tri-Tip Steak Salad with Gruner Veltliner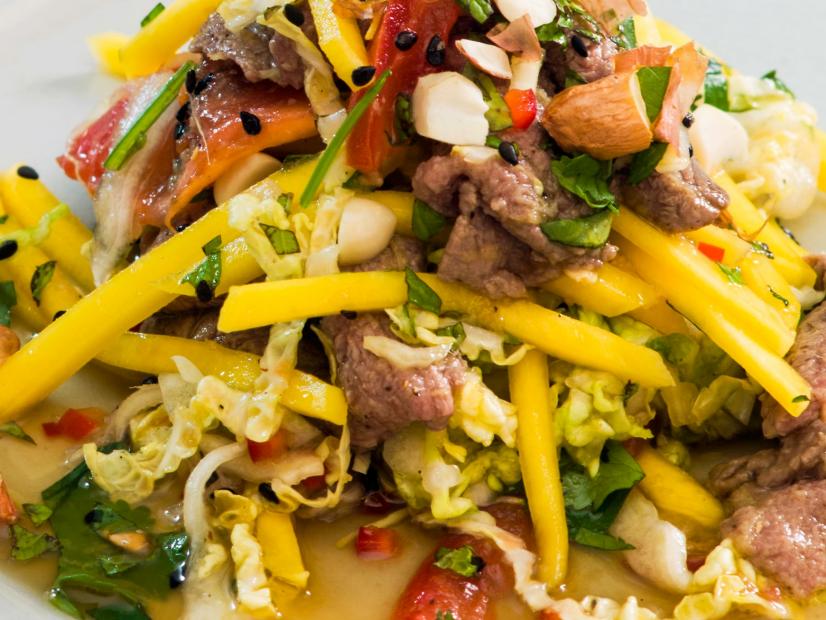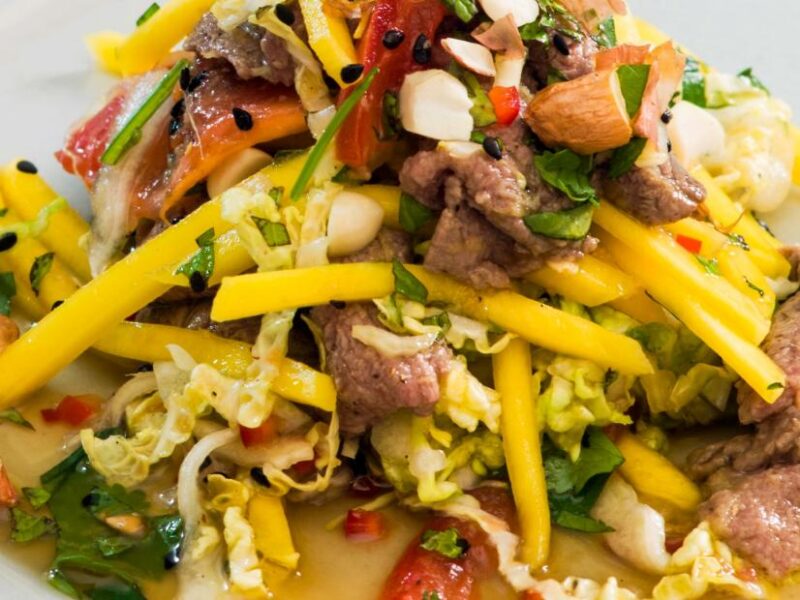 Among the non-veg eaters, this salad is a must-try. Made with a profuse amount of mixed salad greens, avocado, red onion, and chopped basil leaves, the sliced steaks taste just heaven. And to make the seasoning, you need white wine (Gruner Veltliner) or red wine (Zinfandel) with basil vinegar, garlic, salt, and pepper. At the finisher, do not forget to add and sprinkle the grated blue cheese to make the topping.
10. Pasta salads with Soave wine
Pasta salad is the best home-made salad in the world. As pasta have varieties of types, this salad looks more colorful with more the varieties put into. It is best seasoned with mayonnaise, it is mild in taste. With such taste texture, a smooth dry white wine goes very well. There are plenty of them as well- Soave, Gavi, unoaked Chardonnay, and Chenin Blanc; but the best one is the Soave. It is a very unique taste that will leave every person having it craving for more.
Salad and wines are pairs to perfection- both healthy and tasty. Above are the best unique wine and salad pairing that make dinner or any meal worth spending one.