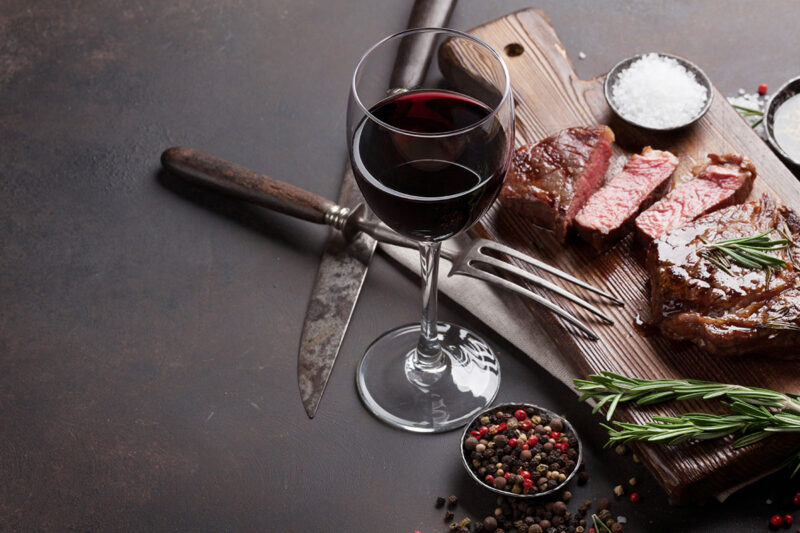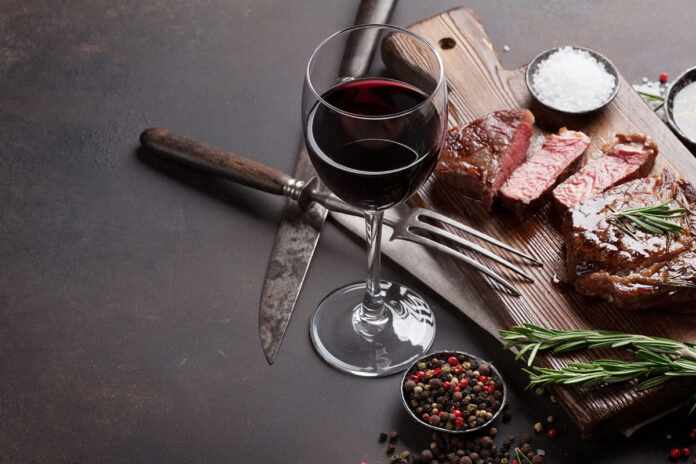 If you're one of those who randomly pick up wine from the store without regard for the food you're preparing, you're missing out on an opportunity to make the meal more enjoyable. Wine goes with almost anything, but the focus is on meat: poultry, fish, seafood, pork, or beef.
It may not seem like much, but once you start getting the right pairing, you'll see the difference when you find the perfect wine that will complement your meat dish. Wine connoisseurs who have it all figured out will say it's not as complicated as it seems. You don't have to be an avid fan or collector to find the right pairings.
On that note, here are a few basics that'll help lead you through the world of wine and meat pairing. Upon finishing this read, you can be confident about creating the perfect match before shopping for good meat from https://www.gpprimemeats.com/, among other sources.
Avoid Pairing Spicy Meat And Wine With High Alcohol Content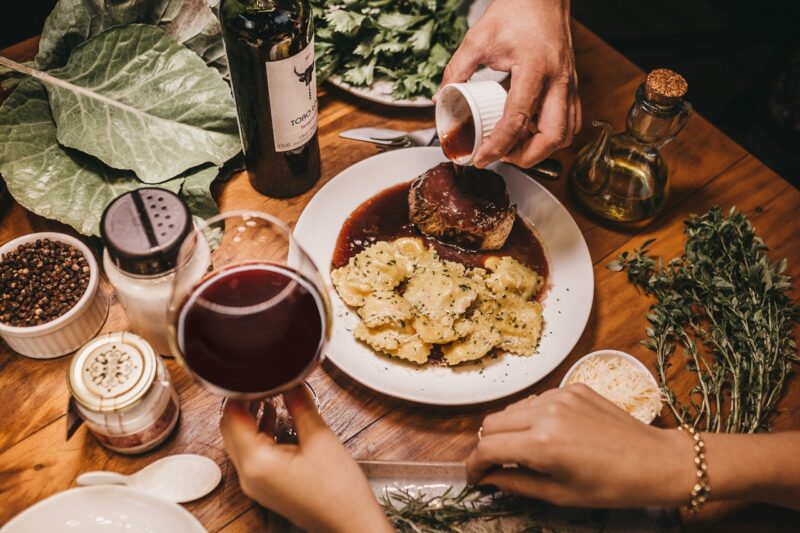 Flavor matters when it comes to cooking. The same thing goes when pairing meat and wine. It is important to check the taste to start makes sense. To get things straight, wine and spicy food don't go well. Even worse, the whole meal can be ruined when the wine has a high alcohol content.
If you're having or serving spicy meat, it's best to skip the wine. If this isn't possible and you're keen on having wine, try a chilled low-alcohol white wine. This could help you bear with the spices in the meat.
Keep Wine And Meat On Similar Weight
The word 'weight' here doesn't mean how heavy the meat or wine is in terms of kilos or pounds. Instead, it's about pairing lighter food—or those lower in fat—with lighter wine and heavier food with a heavier wine.
For instance, delicate wines like white wine or light, low-tannin red complement lightweight food like fish and poultry. Richer or heavier food like meat casseroles, on the other hand, is best matched with shiraz—a type of full-bodied wine. On the middle point are prawns and chardonnay.
Be Extra Cautious With Seafood And Fish
Wine also works great with seafood and fish, so it's essential to include them in this discussion. After all, they're still a type of meat. But the tricky part is that you must be extra cautious with the kind of seafood you're serving to complement the choice of wine.
Here are some pointers:
Flaky and lean fish like perch and sea bass pair well with refreshing and zesty white wine like Semillon and Pinot Grigio
Meatier fish like swordfish and salmon match a rich and flavorful white wine like Viognier and Chardonnay
Oyster and prawn meat is best with unoaked white wine like Sauvignon Blanc, Riesling, sparkling wine, and champagne.
Red Meat Is To Red Wine
A general rule to remember is that red meat or steak is to red wine. But what specific type of red wine, as there is quite a variety, too? The choice boils down based on meat preparation.
When serving grilled steak, your chosen red wine should be able to combat the char and fat of the steak. American Red Zinfandel, Spanish Rioja, Cabernet, and Priorat are good selections. Pan-friend steak, however, needs a fruitier wine like California, Cabernet, Oregon, Australian Shiraz, or Washington Merlot.
As for roasted meat, lighter red wines like Pinot Noirs and Rhone-style blends work well.
Consider The Cut Of Red Meat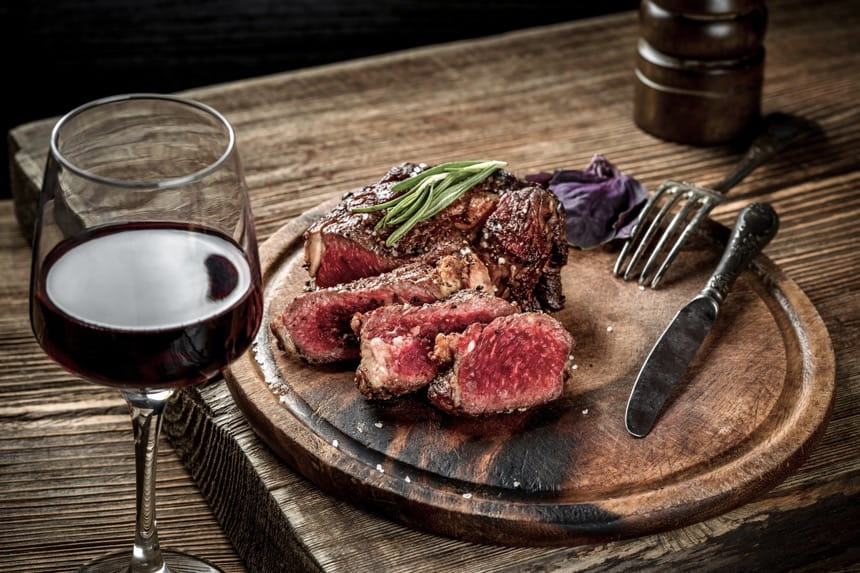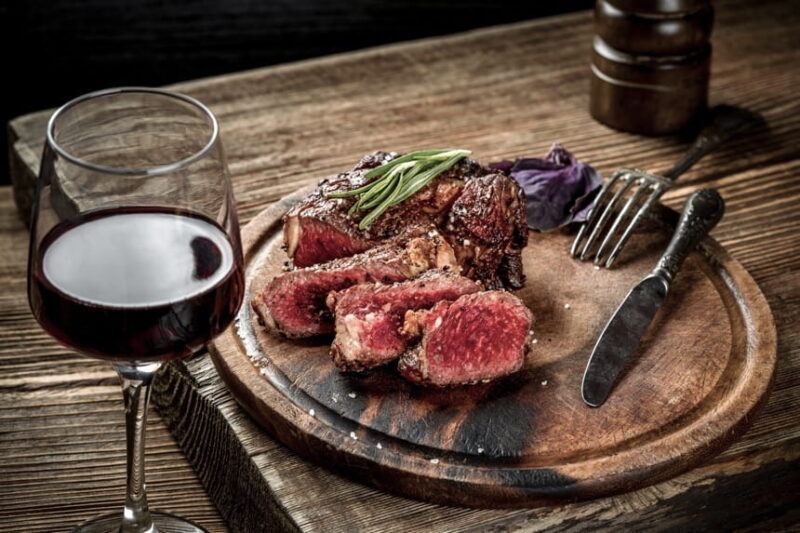 Along with the preparation, as already tackled above, the red meat's cut also matters. A good rule of thumb is to pair dry red wines with leaner cuts of meat. Meanwhile, tannin wines should be paired with richer, fattier cuts. If you want to go even more specific, you can go as far as to tailor your pairing with the cut of steak you're using. This makes for a more sophisticated dining experience.
Here's a quick run-through of the rules:
Sirloin ─ This is a common steak cut that can be prepared on the grill, pan, or oven but shines best on the grill. This is a relatively lean cut with light fat marbling, cut with a strip of fat on the edge. The best wines to pick could be French Syrah or an aged Rioja Reserva.
Ribeye ─ This is one of the tastiest cuts of steak. Naturally tender, ribeye works bell on the grill. Cabernet Sauvignon, Sonoma, or Nappa Valley Zinfandel complements the rosemary herb primarily used on the ribeye.
Porterhouse And T-Bone ─ This has tasty combinations of a firmer and more flavorful strip and a tender filet side. While it can generally be cooked on a pan, it's best to choose a grill for an even cook. Xinomavro, a flavorful red wine, or Aglianico, a rich red from Italy's southern region, is super with the porterhouse's meaty flavors.
Filet Mignon ─ This is also known as the Cadillac of steak cuts. It is lean, tender, and incredibly flavorful. The best choices of red wine are Mencia, from the Northern parts of Spain, or Merlot.
Strip ─ This has more of the meat's connective tissue but is still flavorful, especially when cooked on a cast iron pan and basted with butter. South African Bordeaux style blend and Blaufränkish, an odd-named grape in Austria and Germany's most important red wines, are worth trying with Strip.
The list above is only a guide, as you'll have to adjust too, based on your taste and preference. You can, however, use the recommendations above as a good jumping point for discovering the best wine pairings for steak.
Lamb Has A Few House Rules As Well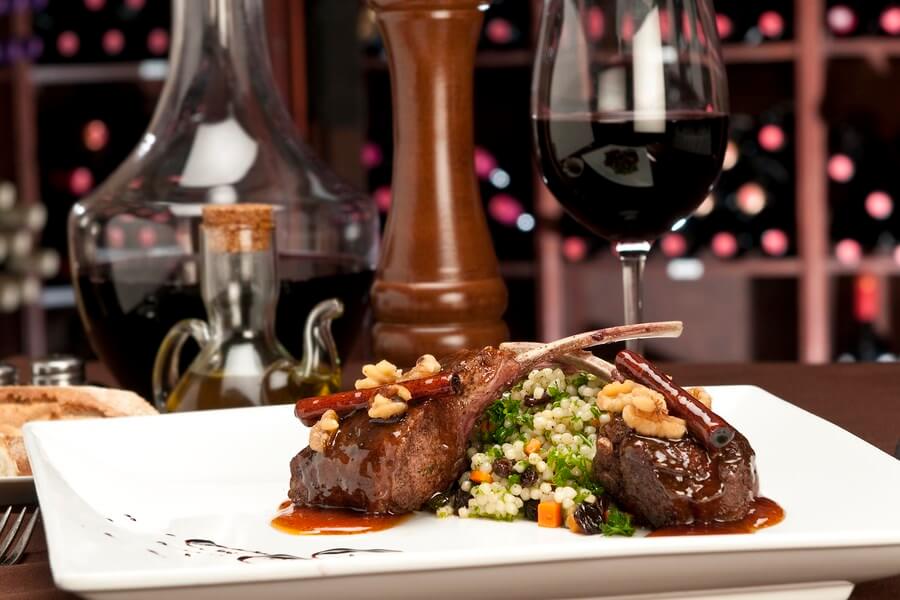 Lastly, there's lamb meat. Albeit uncommon, lamb can also be used for a variety of incredible dishes. The good news is cooking lamb might take a bit of skill but pairing it with wine is quite simple. Don't be afraid to experiment, but here are a few house rules to take note of:
Avoid wine that's too tannic. Those with lower, smoother tannin go well with lamb.
Red wine does lamb the most justice, but only those with lighter flavors.
Be mindful of the seasoning used when cooking lamb, as this type of meat takes on the flavor of seasoning more than other meat can. When choosing what red wine to go for, try to balance out acidity and sweetness.
Takeaway
With the tips and tricks above, you can start creating your pairings too. Be it for yourself, your loved ones, or for that Saturday night house party you're hosting, you're sure to impress.
Remember, the goal is to identify the components of the dish, plus the wine's characteristics. By doing so, you'll find what it takes to have a perfect balance. While complex for beginners, going back to basics can help simplify the process, such that pairing meat and wine becomes second nature to you in the kitchen.