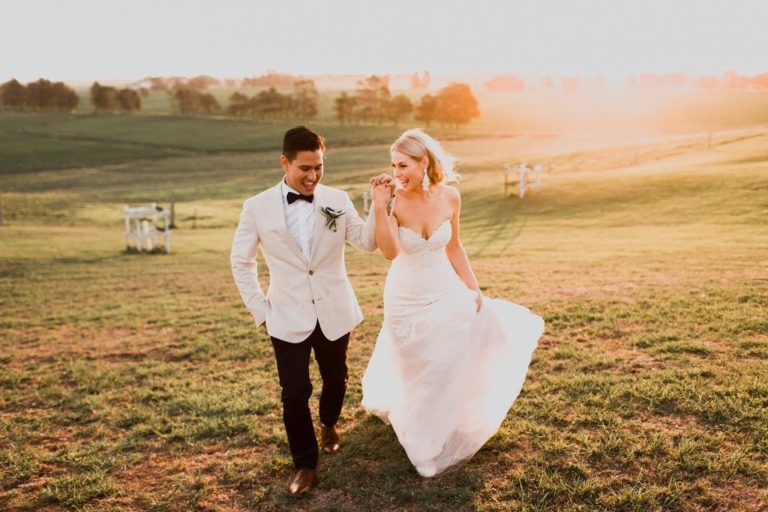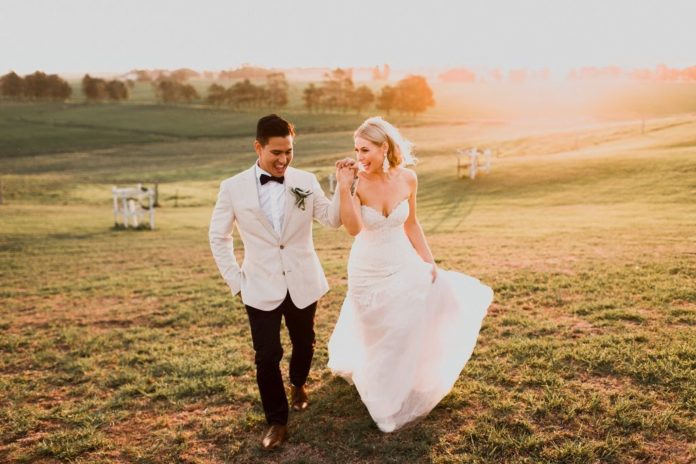 There are so many considerations to make when choosing a destination wedding. Many people choose their wedding destination based on something they both love. If you and your partner consider yourself to be amateur sommeliers, why not choose a wedding destination famous for its wines? Here are some of the most romantic places you could choose to marry; with some great vintages to boot!
1. Mykonos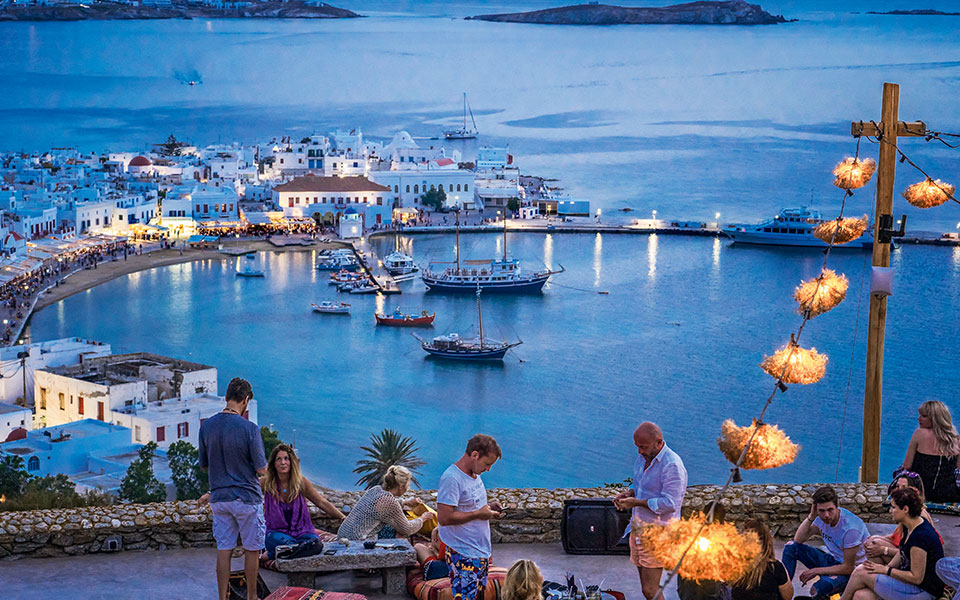 With its stunning white buildings and beautiful vistas, Mykonos is often a favored destination for a wedding abroad. A Mykonos wedding is always going to have some beautiful photographs and a romantic tinge. The island also has plenty of villas for the wedding party to stay in before the big day; this option may be ideal for your wedding if you don't want people to spread out too much between different hotels.
Mykonos is something of a hidden gem when it comes to wine. It has the perfect Mediterranean climate needed to nurture the grapes. From Assyrtiko to Cabernet Sauvignon, you should be able to find a palatable selection of vintages to include in your wedding day.
Renting a car in Mykonos can be a helpful addition to a wedding celebration on the island. Many couples choose to host their wedding in Mykonos due to its stunning beauty and romantic atmosphere, and renting a car can help them and their guests easily get around the island.
When renting a car for a Mykonos wedding, it is recommended to book in advance and choose a reliable car rental company with good customer reviews. If you want a good rental company, click here. The rental car should be spacious enough to accommodate the bride's dress and any wedding decor or accessories that need to be transported.
Having a rental car in Mykonos can also allow the wedding party to easily travel to and from different wedding-related events, such as pre-wedding photoshoots or rehearsal dinners. It can also be a great option for guests who are staying in villas or hotels located outside of the town center.
Additionally, renting a car in Mykonos can allow the wedding couple to explore the island's many romantic and picturesque locations for wedding photoshoots. From the scenic countryside to the stunning beaches, Mykonos has plenty of beautiful backdrops to choose from.
2. Napa Valley
California's wine country is one of the world's premier wine counties. It is filled with beautiful vineyards and ranches who will be more than happy to host your big day and make it your dream wedding. There will also be plenty for your guests to do if they are also big wine lovers. Your hosts will be more than happy to arrange a tour of their own vineyard for you but you also might want to take a look at what some of the other vineyards have to offer.
One of the biggest struggles you might have to decide is red wine or white! With so many options available in the Napa Valley, you can make wine the theme of your wedding without any major issues.
3. Champagne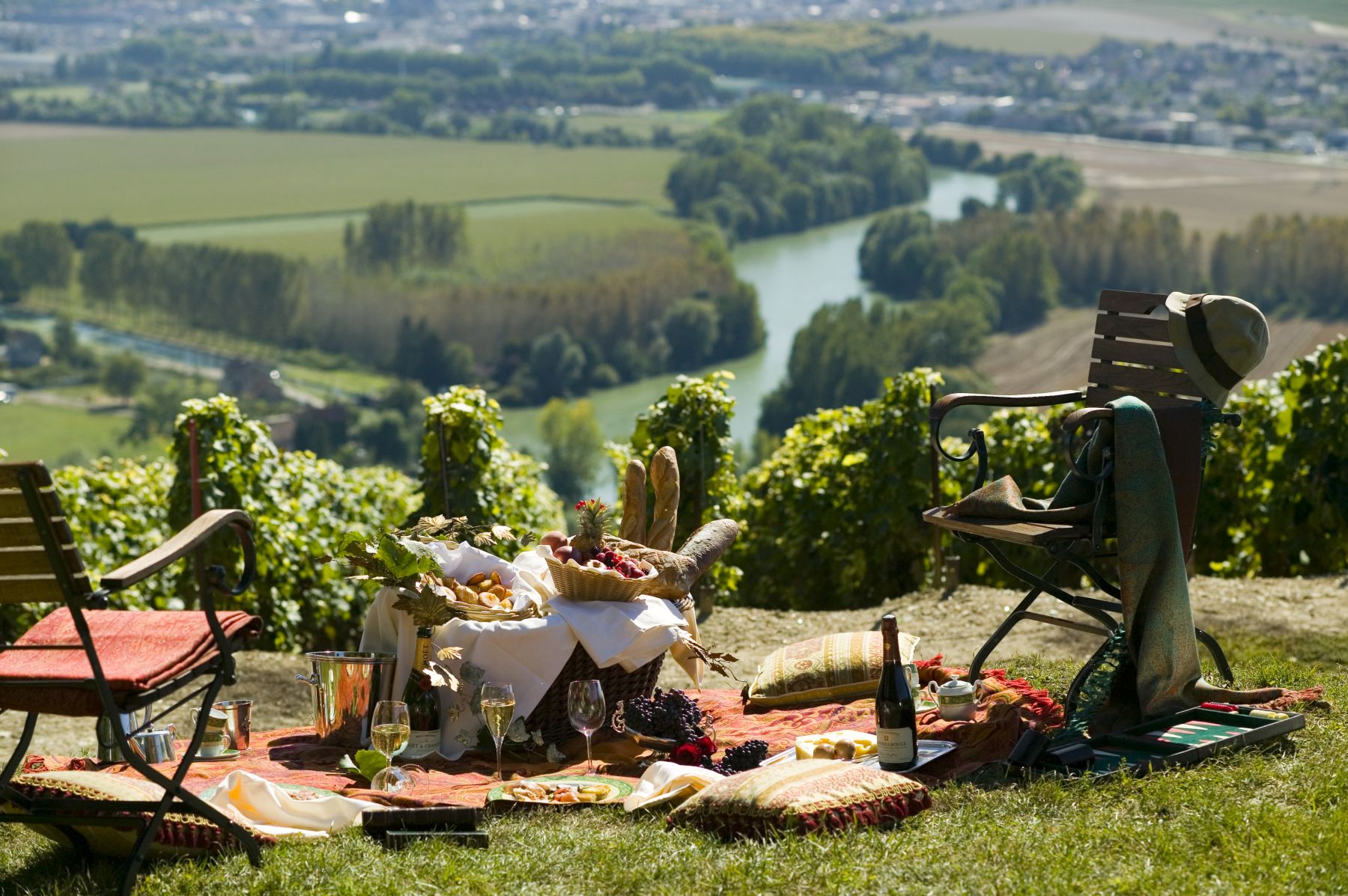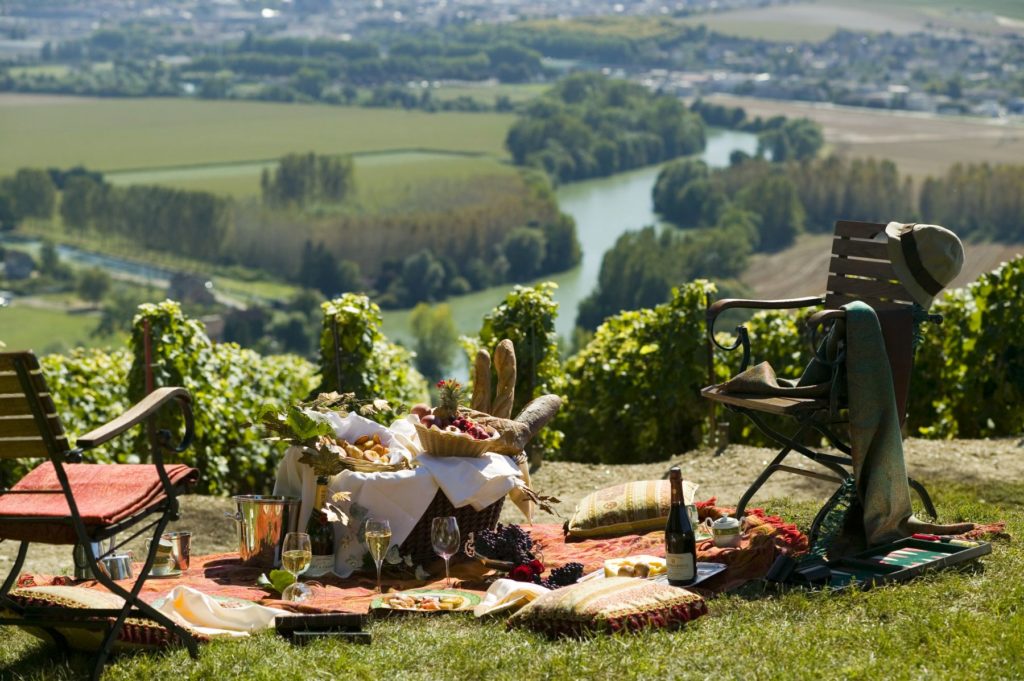 While many people will consider Bordeaux for a French wine wedding, we also think the Champagne region is a fantastic choice. Champagne is the drink of choice at so many weddings to congratulate the new couple with so why not head directly to the source?
The Champagne region is packed with vineyards and ancient chateaus which would make for stunning backdrops to any set of wedding photos. There is also plenty to do when you need a break from wedding planning. A trip to Reims and its cathedral, the traditional coronation site of the kings of France, might be just what you need.
4. Lake Garda
The Italian paradise of Lake Garda is a dream destination for many. If you want to get married somewhere which truly offers you some amazing views, the crystal blue waters of Lake Garda will be perfect.
Lake Garda is also perfectly situated for anyone who wishes to indulge in wines from several areas. It is right next door to the Lombardy region. The Nosiola grape is one of the region's best and produces a delicate wine that might perfectly complement a romantic occasion like your wedding. You can also find high-end Cabernets and Merlots in abundance if you would rather stick to something tried and tested.
5. Barossa Valley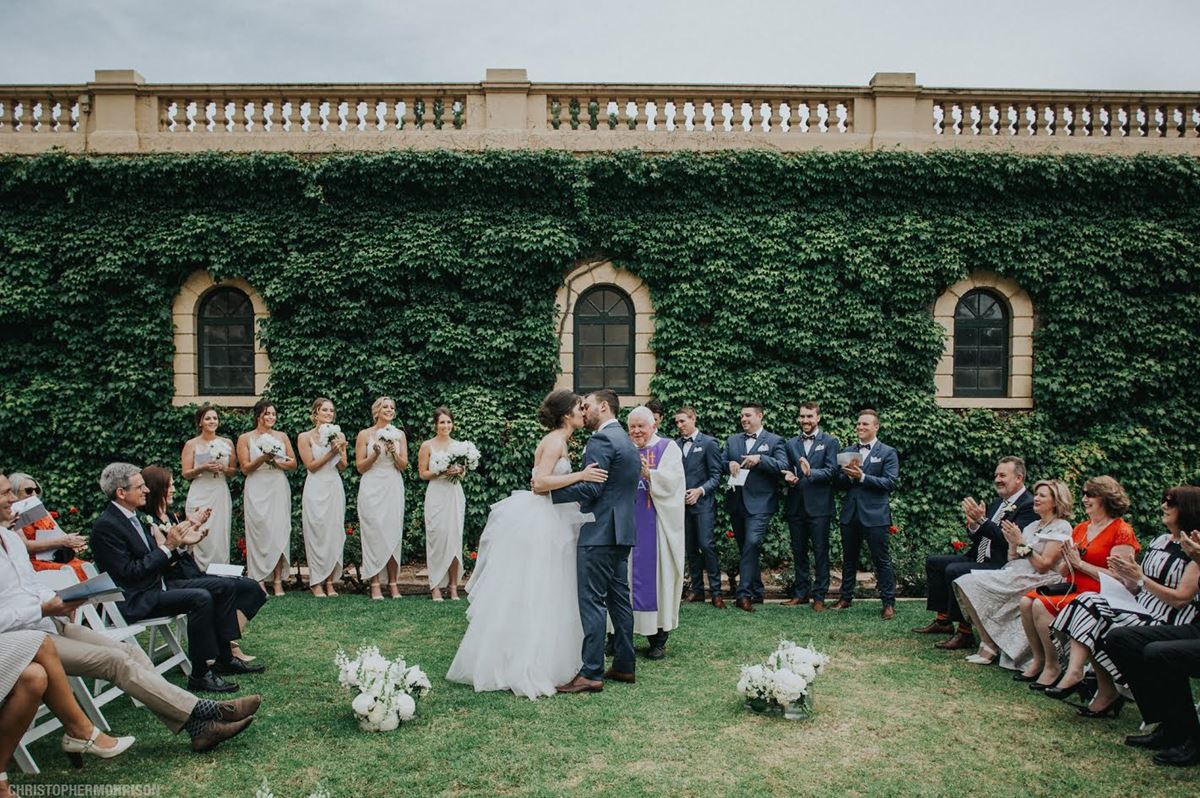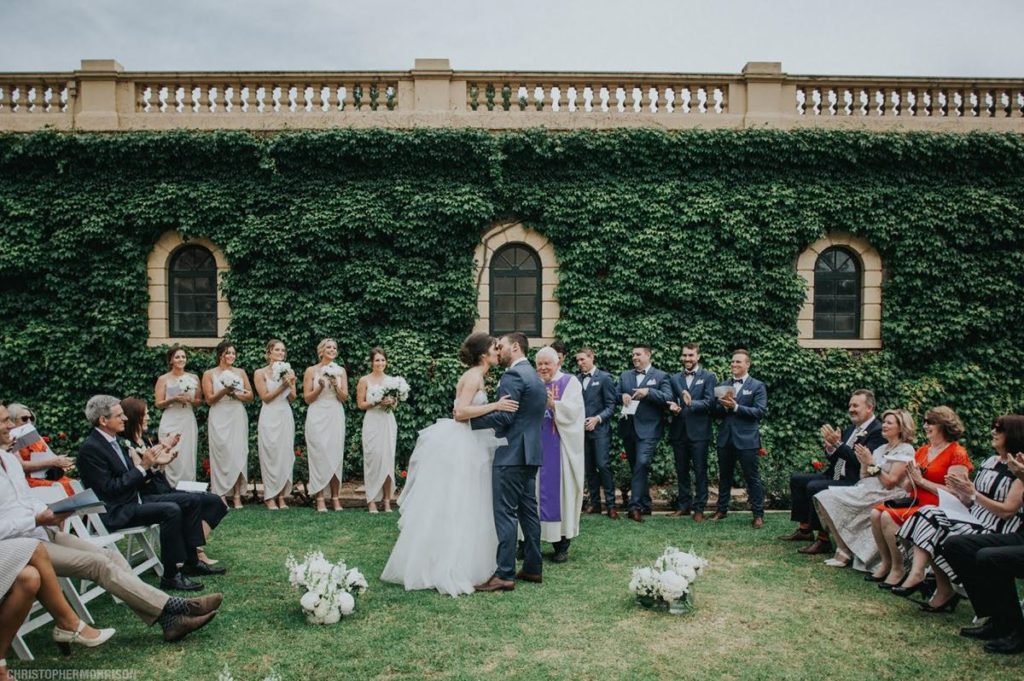 Some people might not think about some of the wines which come from Australia. However, the Barossa Valley might be a great destination for you to consider if you are set on a wedding Down Under. It is just north of Adelaide, making it convenient for everyone to reach, and there are vineyards and fantastic ranches a-plenty for you to host a wedding from.
The Barossa Vintage festival runs on odd-numbered years and has done continually since 1947. Timing your wedding with this festival gives you the chance to indulge in tastings, competitions and lots of chances to indulge in some wine. The Shiraz is particularly famous and it could easily form the perfect centerpiece for your big day.
6. Patagonia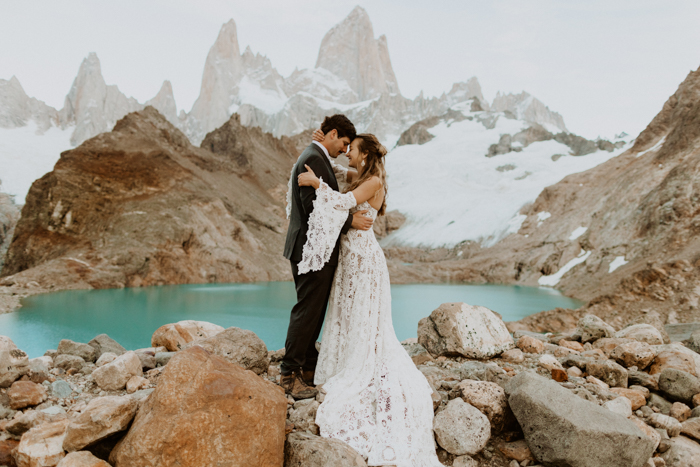 For a spectacular mountainous backdrop unlike anything you will have seen before, you need to head to the hills of Patagonia. The wine regions of Argentina produce some brilliant vintages. With a little searching, you should be able to find the perfect venue for a memorable South American wedding.
The king of Argentinean wines is Malbec. This full-bodied red is a favorite amongst many wine-lovers. If it is one of your preferred wines, you should definitely take a look at some of the vineyards which specialize in this variety.
Choosing to make wine a key part of your wedding opens you up for a world of possibilities. Heading to any one of the key wine-making regions around the world will result in a memorable wedding celebrating the love of you and your partner. Try to pinpoint the variety of wine you both like the most. This could be the exact starting point you need for a wine-themed wedding abroad.