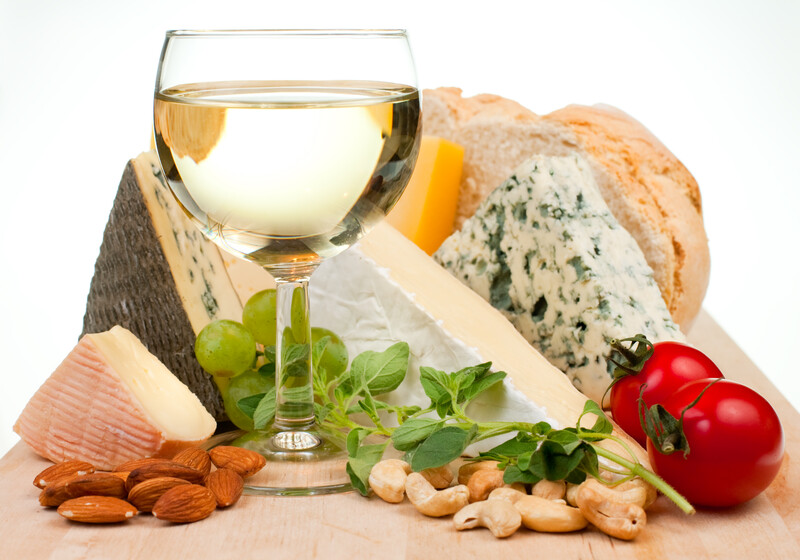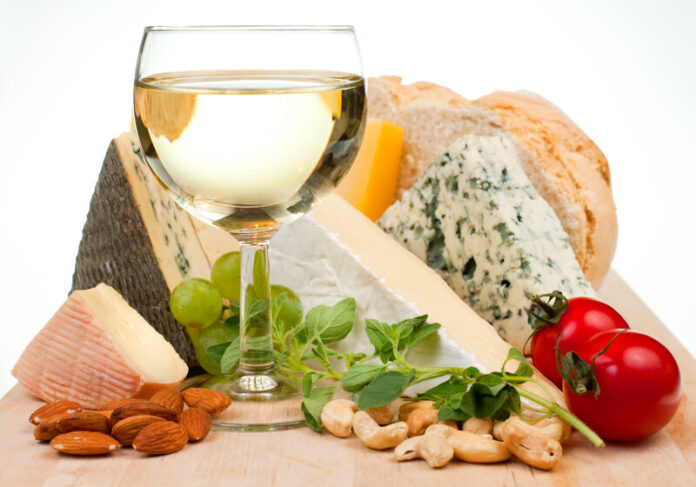 A hectic schedule demands unconventional food consumption because a three-set meal program may not be realistic. It is therefore okay to carry snacks for work and nibble throughout the day. A nutritious snack from Snacks With Bite to munch on a workday is one of the best ways to keep an energized body and productive mind. However, devising a healthy snacking diet plan can be a challenge. You want to make sure it is easy to prep and portable. Have you considered pairing your favorite snacks with wine?
How to Pick the Best Wine to Pair with Snacks for Work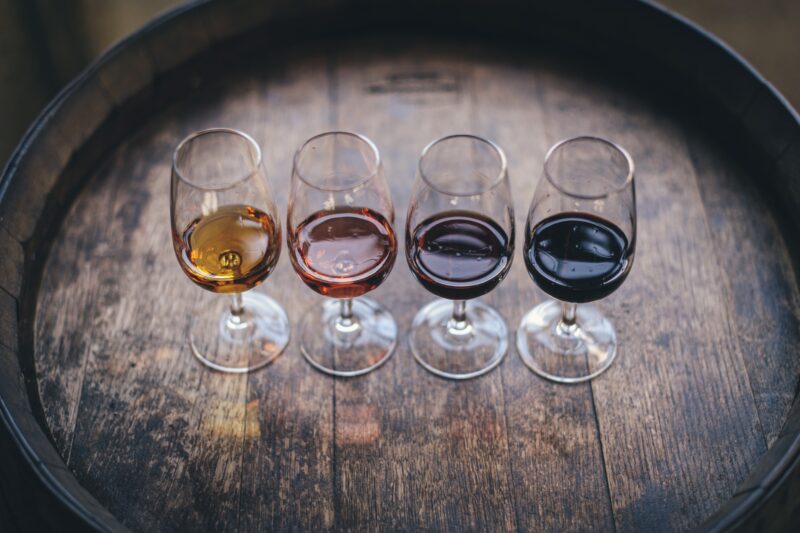 Wine is a powerful drink, whether you use it to contrast or complement the texture and flavor of your work snacks. It is not easy to choose wine, particularly when serving several snacks at a go. You probably want to eat a variety of goodies when working. Please do yourself a favor and set up a diet plan that clarifies what wine to combine with what snack meal(s). It helps to get versatile wine types like Chardonnay that allow numerous combinations.
Sparkling white wines are a good starting point as they do great with various gourmet foods, whether crunchy, creamy, deep-fried, or crisp. A dry prosecco or champagne is another good choice that stands up against the most complex flavors. Still white wines, including sauvignon blanc and pinot grigio, are indispensable pairing options. Lastly, red wines can be tricky, and you should choose lighter versions like pinot noir.
This post explores light meals that make an excellent match for wine. They are convenient for snacking on the go or at the office.
Buttered Popcorn with Champagne or Chardonnay
Buttered popcorn is a fascinating complement to wine and champagne. Champagne provides some bubbly freshness, lifting popcorn to a higher level and refreshes your taste buds between munches. You can also try another sparkling white wine with buttered popcorn. Another great option would be Chardonnay to enhance the buttery flavor.
Potato Chips with Pinot, Zinfandel, or Merlot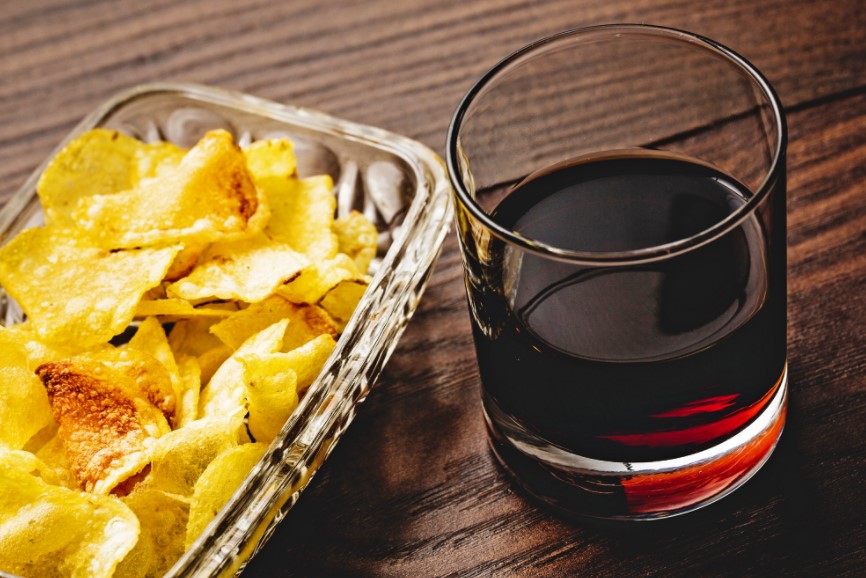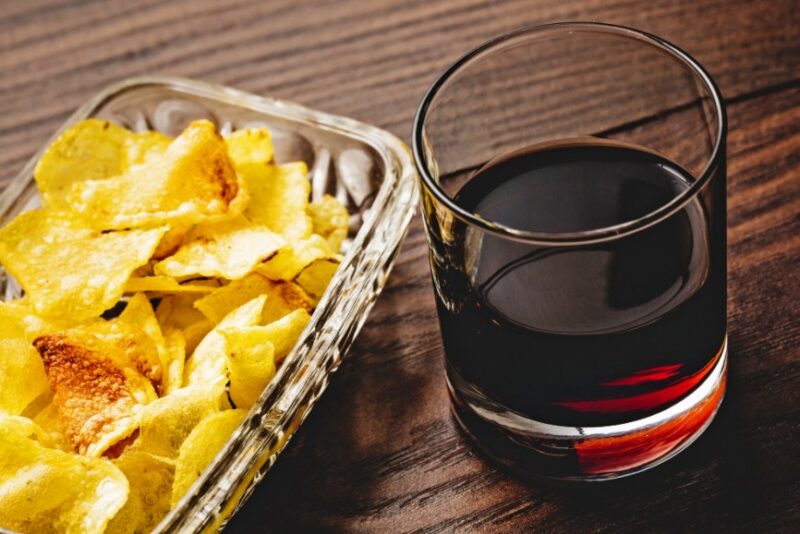 Not so many people combine chips with wine, yet they work so well, provided that you're keen on the flavor of the chips. Merlot does the trick in complementing chips that have been dipped in sour cream or flavored with onion. For barbecue chips, a more potent wine like Zinfandel is the ideal option. The fruit wine offers delightful contrast against barbecue flavors that are often spicy and sweet. When taking salted chips, you might want to try Pinot Gris or Grigio wine to balance the salt and oiliness in the chips. It does it so well without adding unnecessary tastes.
Fruits and Moscato
Fruits are probably the most accessible snacks to pair with wine. Serve plain fruits like plums and peaches with Moscato d'Asti and feel their flavor being elevated. It is always good to accompany these snacks for work with a scoop of vanilla ice cream. Being a sparkling wine, Moscato cleanses your palate between bites, allowing you to enjoy every flavor from different fruits. Moscato d'Asti is perfect for fruits that either contrast or compliment sugar due to its low alcohol content. It also makes sense to pair it with fruity desserts such as pineapple cakes, apple tart, and poached pears. Make sure the fruits are not too sweet to avoid overpowering the wine. Consider blueberry pancakes and syrup with a glass of Moscato for brunch.
Pretzels with Zinfandel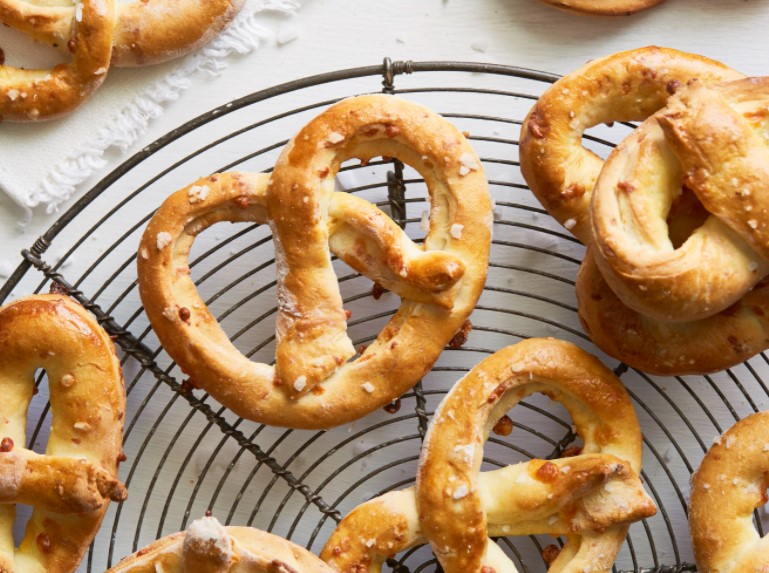 Pretzels are lovely snacks for work. If you are a fan, you're in luck because you will not be limited to beer only. Pairing pretzels with white Zinfandel is a no-brainer as the wine adds a little sweetness to offset the salty snack. It also complements a mustard dip. Zinfandel makes a good match, courtesy of its smokey flavor. You'll also feel good after taking one glass, given that it is 17% alcoholic.
Tortilla Chips with Torrontés, Pinot, Sauvignon Blanc, or Spanish Cava
A plate of tortilla chips tempts you to snack along with guacamole or a salsa-inspired recipe. When eating a plain dish of tortilla chips, Pinot wine is perhaps the easiest option. Either Pinot Gris or Grigio is light so that it balances the saltiness in the chips. The light Pinot Grigio wine features subtle flavors; Pinot Gris is more flavorful and contains a higher alcohol percentage. If you add guacamole and salsa to the chips, consider a chilled glass of Torrontés, Spanish Cava, or sauvignon blanc. In addition to balancing salty chips, sauvignon blanc offers a pleasantly acidic and zest taste to your snack.
Sausage Balls with White Wine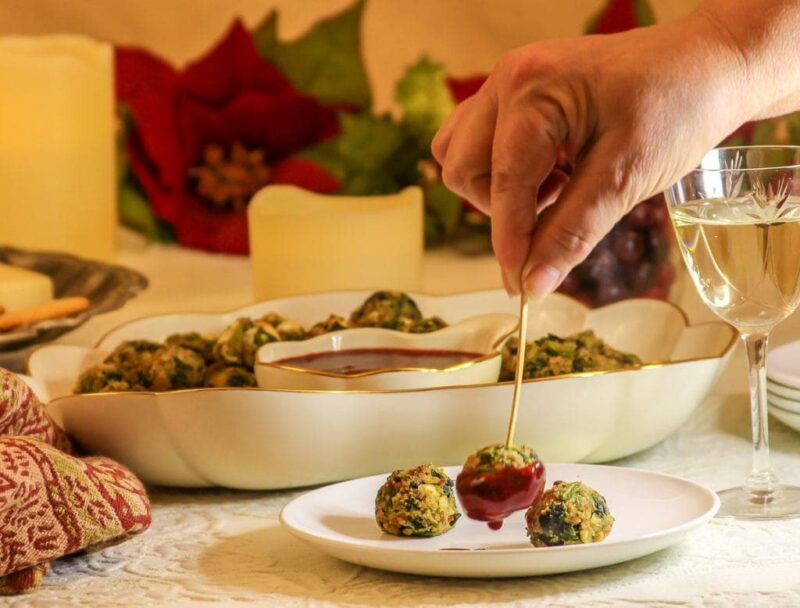 Pork sausage balls have long been used as casual snacks for work. White wine complements their savor better. Choose dry white wine in an off-dry style. Or you can have sparkling white wine like Cava for a bubbly effect.
Cheese Curls with Cabernet Sauvignon
There are numerous styles of cheese curls, but most of them retain their cheesy and crunchy qualities. Cheddar cheese, for instance, matches with Cabernet Sauvignon in blackcurrant and cherry flavors. The same is true for puffy and crunchy cheese curls.
Nuts with Chardonnay or Burgundy
The crisp, fruity notes of Chardonnay go great with walnuts, peanuts, and almonds. But you should avoid red wine. Even though hazelnuts go well with Chardonnay, you'll like them better with Burgundy.
Vegetable Dip and Sauvignon Blanc or Merlot
Balance your herbaceous veggies with red Merlot. Or try out herbal vegetable dip with sauvignon blanc. The herbs in the wine will cancel out those of your vegetables while emphasizing fruitiness.
Chocolate with Sweet Wine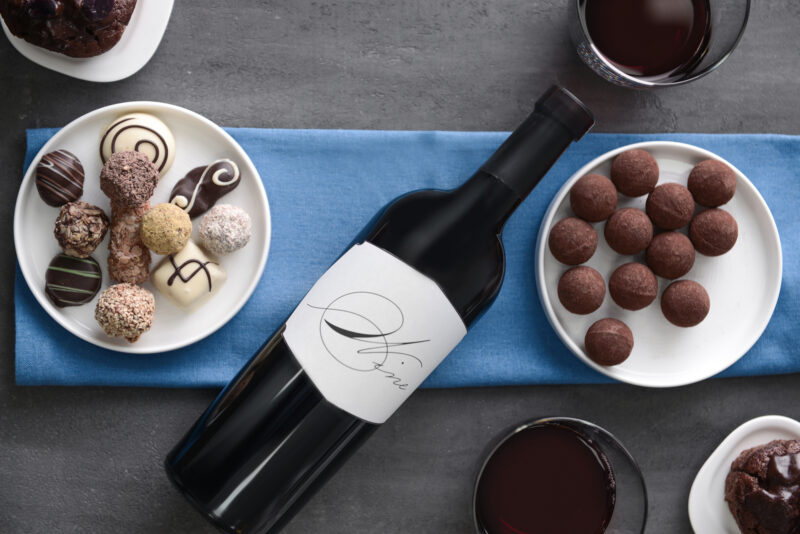 Whether you like them white, milky, or dark, chocolates are the best snacks for work which you can pair with slightly sweet wines. Serve white chocolate with an off-dry Riesling or sherry wine. Milk chocolate is more versatile and may be served with Pinot Noir. Enjoy dark chocolate with full-bodied red wine but opt for Pinot Noir or Zinfandel if you feel the tannins clashing with the chocolate's flavonoids.
You don't have to wait for a celebratory dinner to enjoy gourmet food and wine. Sometimes, pair your wine with chips, popcorns, pretzels, fruits, cheese curls, and sausage balls on your way to work. Whether you like white wine, red wine, or champagne, it will play nice with snacks for work. Enjoy mouthwatering pairings with the above suggestions. Feel free to experiment more.