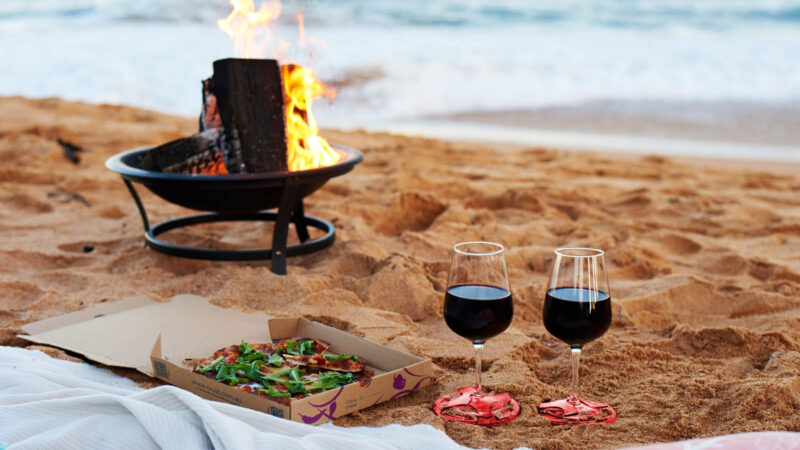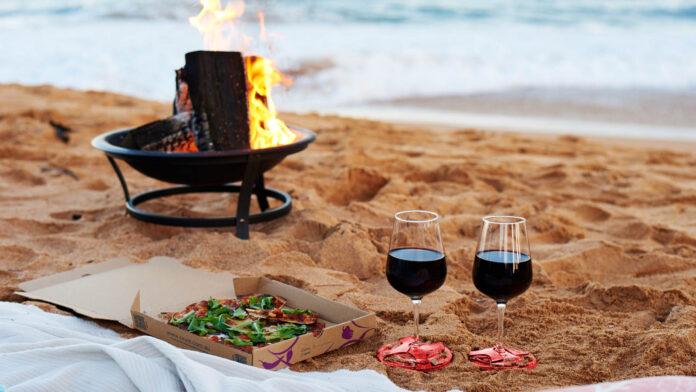 Wine, flowers, and a day out are often found on the best Valentine's day date lists. After all, who wouldn't love to sip from a cold glass of strawberry wine with the person they love? Like most date nights, there's a right way and a wrong way. A small detail, like pairing the wrong wine with your picnic sandwiches, can throw the whole date off. Don't worry; we have you covered!
The Top 17 Best Wines for a Valentine's Day Picnic
Before shopping for a wine to complement your picnic meal, be sure to pack a bouquet. With Valentine's flower delivery from Bouqs, you'll get your accent bouquets with same-day shipping.
1. Love Noir Pinot Noir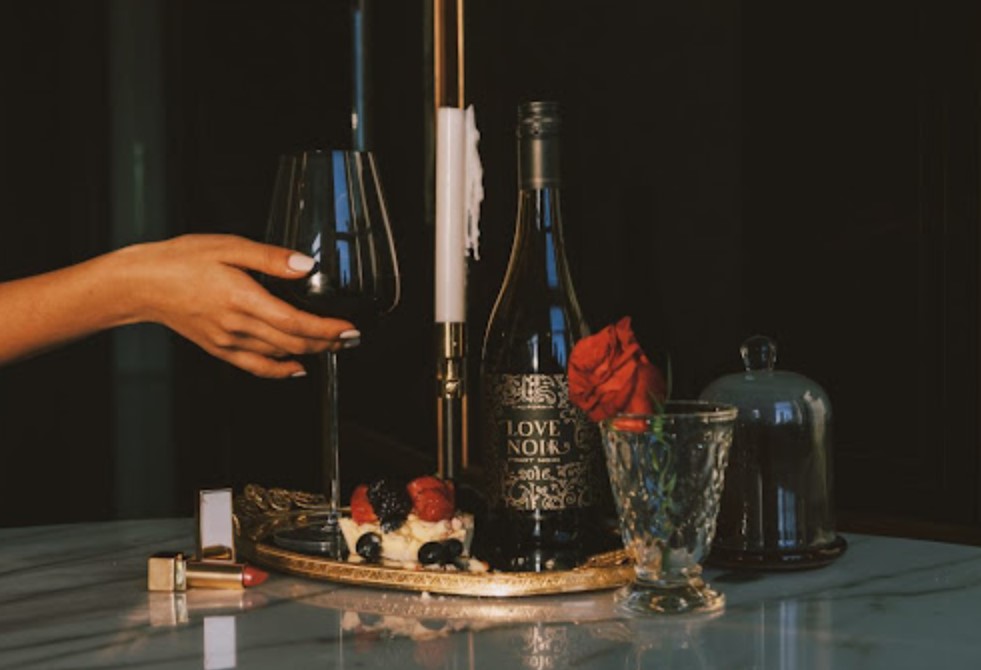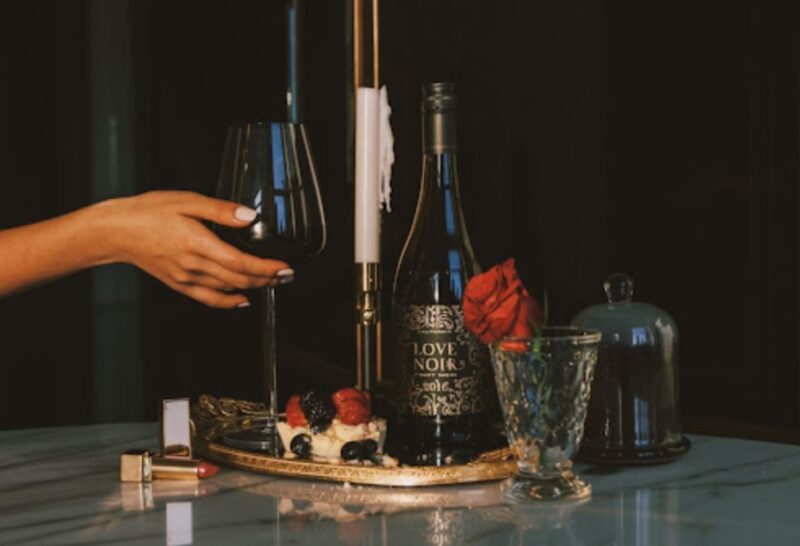 With an elegant bottle and a beautiful label, Love Noir's Pinot Noir is the perfect gift for your Hunny. Its cherry, fruit, and espresso flavor balances well with its soft touch of vanilla. Bring along a citrus dish, like a lemon risotto or chicken piccata, to enhance this wine's mouthfeel.
2. Fleurs De Prairie Rose
"Fleurs de Prairie," French for "Wildflowers," will go well with desserts or lighter dishes, like grilled veggies, fish, and berries. To dress up this wine, we recommend using ice cubes with edible flowers. Not only will you "Wow" your date, but you'll also keep their drink cold.
3. Mer Soleir Silver Chardonnay
If you or your date enjoys a complex chardonnay with a buttery finish, the Mer Soleir Silver Chardonnay will work best for your picnic date. Dense wines like these pair well with fatty foods, like white fish and salmon, but this chardonnay can also bring out the flavor in lean meats.
4. Cupcake Red Velvet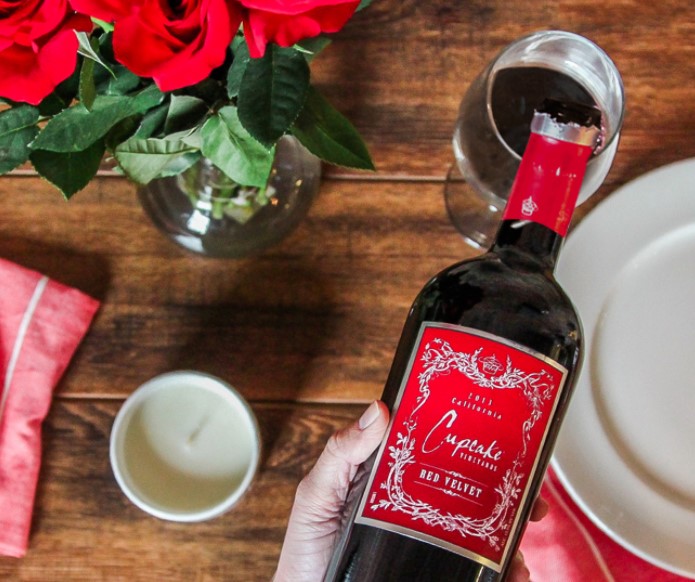 The Cupcake Red Velvet wine sounds decadent on its own, but its 90 point rating from Sommelier Challenge International proves this beverage is high-class. It has similar notes as a real cupcake factory: chocolate, cherry, vanilla, and blackberry, so pair it with sugary treats.
5. Tribute Sauvignon Blanc
Another wine with a high ranking, the Tribute Sauvignon Blanc, has all the balance, flavor, and structure you'd typically find in white wine. As this wine has hints of grapefruit, pineapple, and citrus, you'll need to pack a bento box full of sushi or seafood to get the most out of it.
6. Jordan Cabernet Sauvignon 2016
You can't go wrong with a standard cabernet sauvignon as it pairs with practically any dish. This specific red wine made by Jordan has a bewitching complexity and suede-smooth tannins made from Californian grapes. It has a subtle elegance and tastes like red fruits and truffly spices.
7. Mionetto Prestige Prosecco Organic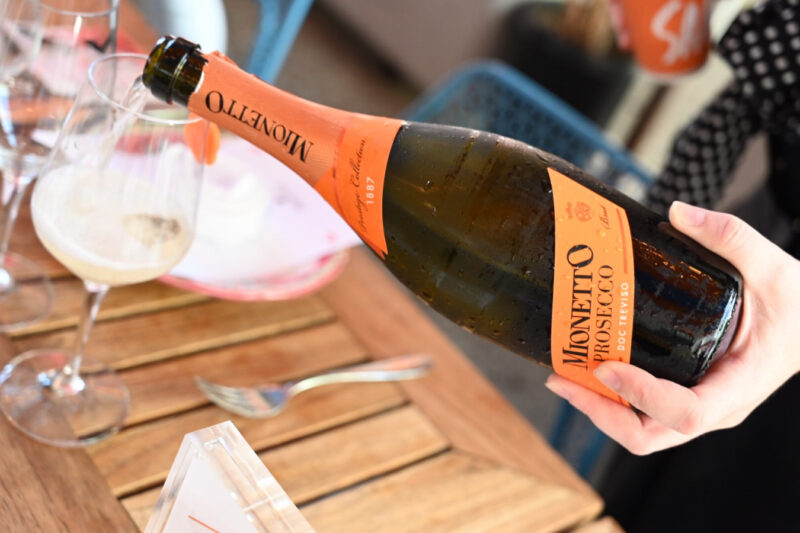 If you have a Hunny that isn't too fond of wine, start small and get them the Mionetto Prestige Prosecco Organic. For a low price, the iconic producer creates an eco-conscious treat that has citrus and floral accents. Pair with cakes, cookies, candy, and other heavy deserts.
8. Mumm Napa Brut Prestige
Whether you're munching on sweet strawberries or savory steak, the Mumm Napa Brut Prestige will surely ignite your taste buds. The Brut Prestige is another low-cost wine that pairs with most dishes due to its notes of toasty baking spices, sour citrus, and sweet green apple.
9. Julien Sunier Fleurie 2015
Julien Sunifer has a light, smooth and dry taste profile. The red fruit notes, along with the earth tones, are incredibly tasty, but if you swish it around some more, you'll taste a bit of licorice and blackcurrant. On a picnic, don't forget the pasta, pork, and poultry to bring out their subtleties.
10. Château De Trinquevedel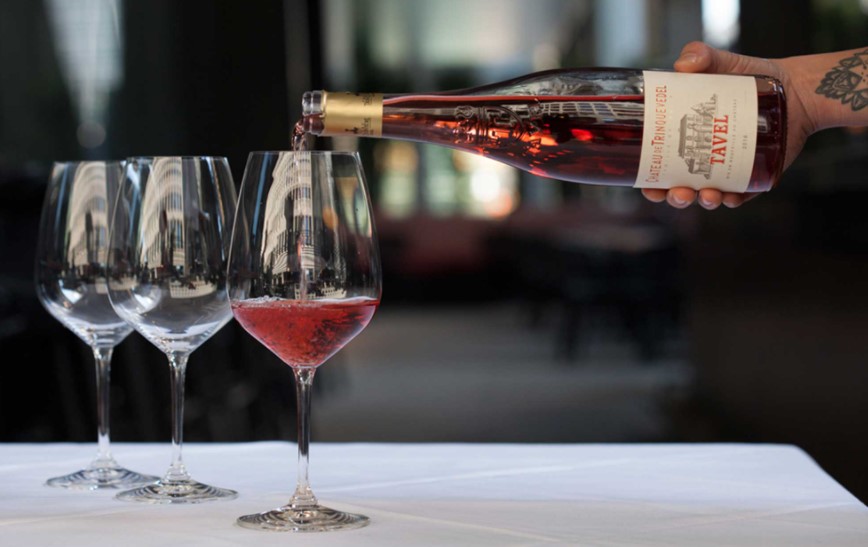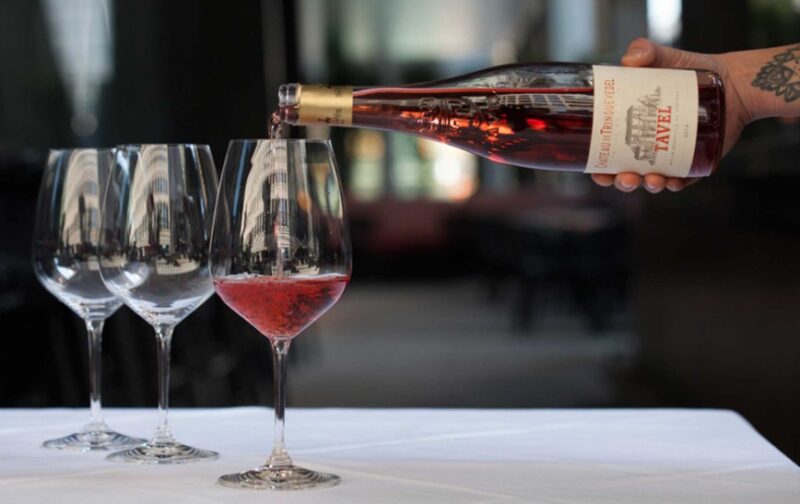 The first thing you'll notice about the Chateau de Trinquevedel is the bright red bottle, which could make a nice centerpiece at your picnic. This wine has a bold, strawberry taste that's quite dry, so pair it with rich fish, shellfish and poultry at your next Valentine's Day picnic.
11. Fattoria San Giuliano Moscato D'asti 2008
Fattoria San Giuliano Moscato d'Asti has several vintages, but the 2008 is the highest rated, and we can see why. It's sometimes hard to find a gentle, soft wine that tastes like pineapple and melon that isn't overly sweet. Pair it with aperitif and fruity strawberry desserts.
12. A.R. Lenoble Brut Nature Dosage Zéro
Fizzy champagne is always a welcome sight, and so is Lenoble Brut Nature in almost any variety. As a super sweet and fruity bubbly, its bold and acidic taste profile explodes with tree fruits and citrus notes. We recommend eating shellfish, salmon, or soft cheese with this wine.
13. Tissot Cremant Du Jura NV
French Crémant wine est très magnifique, but before you say bon appétit, don't forget to pack some appetizers and snacks. Although more of a champagne than a wine, Du Jura NV is bold and very fizzy, filled with apple, pear, and peach notes and a yeasty, aging, nutty aftertaste.
14. Château Coutet Barsac
We can't help but love these incredibly fruity wines that feature tree fruit notes, but it's only because they pair so well with blue cheese and fruity desserts. With a taste profile that goes from earthy honey and ginger to citrus, then finally vanilla, your taste buds will be smiling.
15. Billecart-Salmon Brut Rosé Nv
This Valentine's Day, give your Hunny something truly special: Brut Rosé Champagne. As a classic red fruit wine, this champagne tastes wonderfully like fizzy candy. Brut Rosé would be a match made in heaven for salmon, pork, shellfish, and mild to soft cheese dishes.
16. Graham's 20 Year Old Tawny Port
Graham's 20-Year-Old Tawny Port is legitimately one of the best wines in the world and tastes like nothing you've ever tried before. Its taste profile combines caramel, chocolate, and toffee with raisins, figs, and prunes perfectly. This wine was made to pair with hard cheeses and beef.
17. Varvaglione Papale Linea Oro Primitivo Di Manduria
Linea Oro Primitivo di Manduria's name is as long as its list of awards. To end our list, we have a bold, smooth, sweet, and soft wine with an oaky aftertaste and black fruit notes. On your Valentine's Day picnic, be sure to pack lamb, pasta, poultry, and beef dishes.