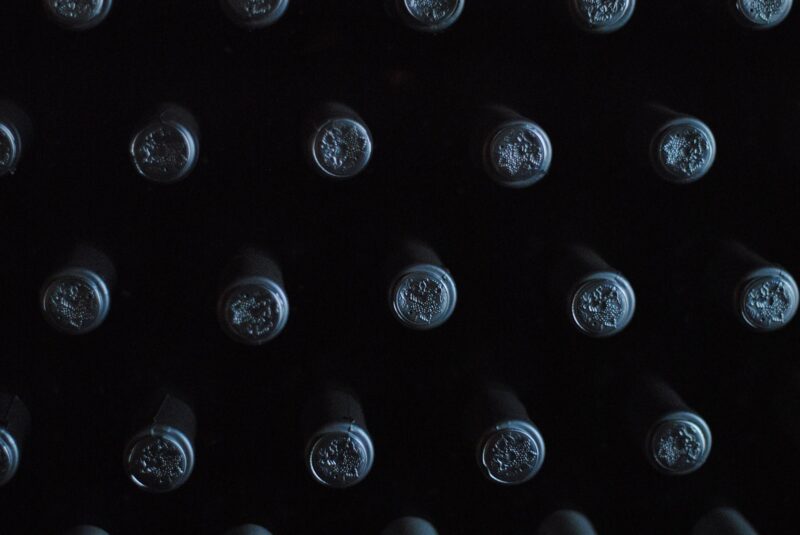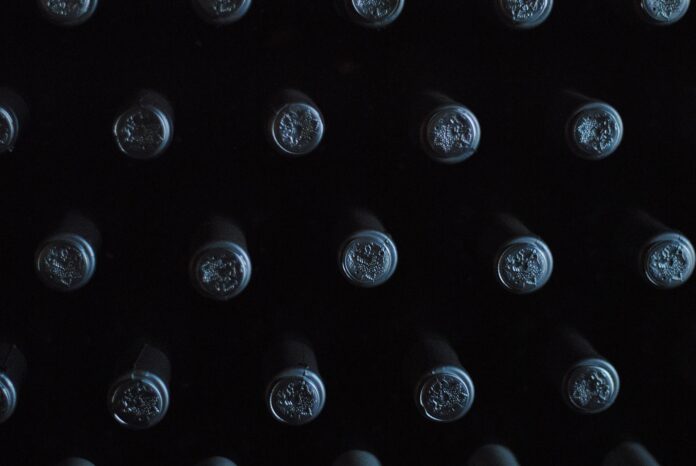 Although beer is the most consumed alcoholic beverage in the world, wine also ranks top in consumption and popularity. Perhaps this is because wines are very rich in antioxidant compounds, which decreases the incidences of atherosclerosis, coronary heart diseases among other health benefits.
Once the wine leaves the winery, it is important to know what temperatures it can be exposed to during shipments and storage that will help it keep its quality. That is why you must consider how temperature, bottle position, oxygen content, and light may affect the quality of the aroma, color, and taste when storing your wines.
Depending on the conditions of storage wine composition sees significant changes. So if you've collected wine, take heed, because poorly stored wines lose their quality too soon.
Type of wine and Their Suitable Storage Conditions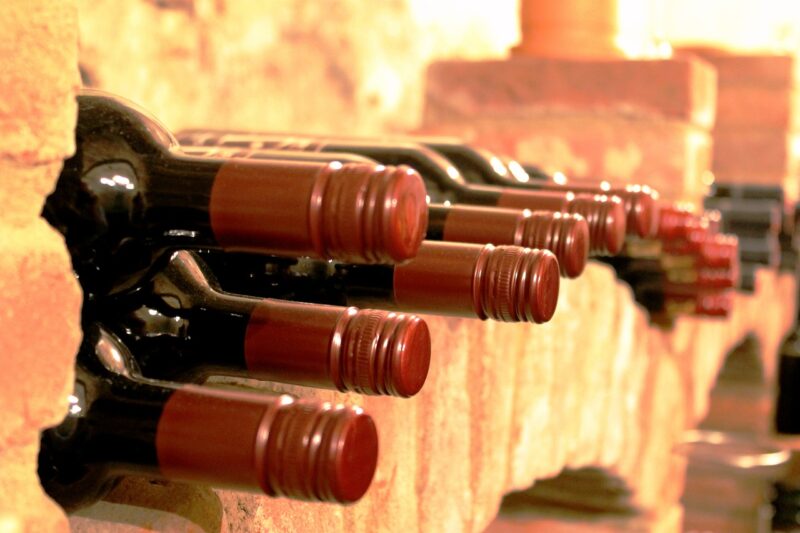 There is no 'ideal' storage temperature for wine because wine production is a careful balance between complexity and maturity. However, to maintain wine quality, there are suitable storage parameters to consider that influence quality during a wine's lifetime.
According to a study on the Influence of storage conditions on the quality characteristics of wines, Rose wines will be fine in a storage condition of and 45°C temperature in 582 days.
White wines will be fine staying 12 months through daily and seasonal temperature variations, and 8 months when exposed to artificial light conditions, or 10 months, at room temperature.
Although after a long while, these wines will experience a reduction in quality because the moisture present in the wine storage area plays a very important role in their quality. So, a low humidity level could dry the cork out and cause deformation. If the cork shrinks, cracks, or even loosens, it will allow excess air to enter the bottle and comes into contact with the wine to speed the changes caused by oxygen.
On the other hand, high humidity (above 80%) can create the risk of mold in the cork. Besides, we should not subject the wine to excessive amounts of light which can cause certain undesirable odors.
Best ways to store wine
Use wine racks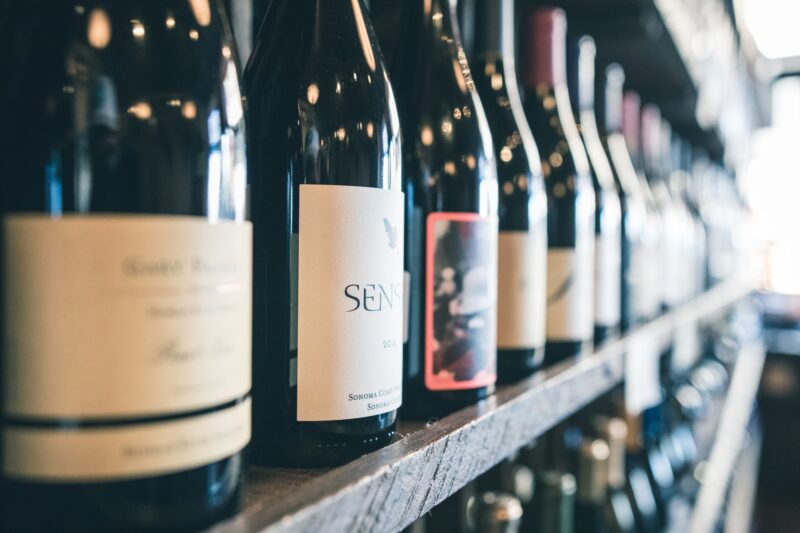 If you have a small wine collection that often gets replaced, a wine storage rack might be the solution for you.
Wine racks are a stackable, wall-mount, or freestanding installation that can efficiently store eight or more bottles per section. It maximizes the use of space as it can be even be placed on the table or hung on the wall.
A wine rack is the simplest wine storage option; giving each wine its hole or hold and making it easy to remove individual wine bottles. However, except it comes with a cooling unit, it may be unsuitable because, with it, you cannot control the humidity or the room temperature of wines stored in the rack.
Get Wine Coolers
Except if you live in a very cool region, you may need a cooling unit to maintain a suitable temperature for your wine collection. As seen on https://www.bestwinesonline.com/accessories/best-wine-coolers/, wine coolers come in various capacities, and dimensions to help maintain an optimal wine serving temperature. They are quite inexpensive and convenient when you compare them to bigger wine fridges and are ideal for a small wine collection. However, it has a limited bottle capacity.
Use A Wine Cellar
A cellar is a cool and usually small space in your home with a well-spaced shelf dedicated for wine collection.
You can make out a conducive storage condition in any room at your home or anywhere to create a modified wine room. This can typically cost between $15,000 – $100,000 if you are doing it on a commercial scale.
The total cost will depend on the storage capacity, cooling system, design, and materials used for its installation. However, keep in mind that the general thumb rule when constructing a typical wine cellar is about $300 to $600 per square foot.
Nonetheless, a wine cellar is ideal for wine collection because it ensures that the wines don't shake since you won't be using the space for other things.
Although, this type of wine storage consumes the most space, and requires sufficient technical know-how to maintain the ideal storage temperature and other parameters.
Use a Wine Refrigerator
Kitchen refrigerators are not ideal for wine storage because it maintains temperatures close to or below 4°C (39 ˚F). Freezing prevents the wine from aging well, and when frozen, the wine can push out the cork, thereby exposing it to oxygen.
Also, exposing wines to food and other beverages can cause cross-contamination from odors. So if you want to store wine for a long time, invest in a wine refrigerator.
Whether metal or wooden, a wine cabinet or wine refrigerator meets long-term wine storage requirements, and it offers temperature and humidity control settings. Though it is a more expensive option, wine cabinets can take up to 200 bottles of wine or more.
Use Professional Wine Storage Facility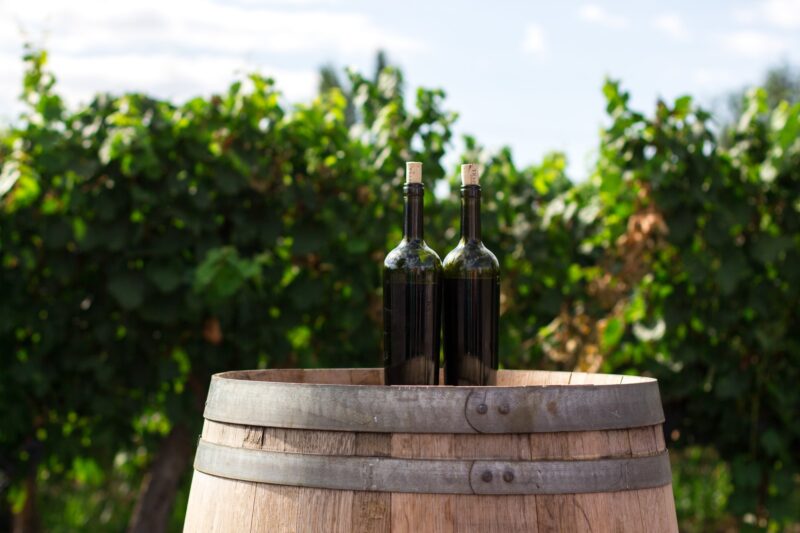 Another way to store wine is to design or create a customized wine storage facility. If you are considering this option, you need to understand that it can be time-consuming, costly, and comes with its risks as a wrong setting can damage your wines forever.
Besides that, under optimal storage conditions, a professional wine storage facility is safe for a wine collection.
What is your Choice?
Wine quality is mostly defined by how well it has aged through its taste or aroma.
As a wine aficionado and a serious collector, you need to consider any of these storage options and ensure they are kept in optimal conditions to preserve your collection for a long time and prevent it from losing quality in taste and aroma.
Storage significantly contributes to the quality of the wines, because exposure to heat can be detrimental to their essence and their sensory properties, because of newly formed chemical compounds, that are highly temperature-dependent. So choose suitable and affordable storage for your collection.