If you are a wine lover, you know that most wines come with corks, which are used to keep the contents inside the bottle. Hence, in order to open a wine bottle, you need a corkscrew opener. If you still don't own one, you should get it as soon as possible.
The opener you buy has to be durable, great value for money, and has to come with a well-balanced design that opens most wine bottles. Hence, here is a list of the best corkscrew wine openers you can get and enjoy the wine opening and serving experience.
Also, check the best wine bottle openers for 2020.
1. HiCoup Kitchenware Wing Corkscrew Wine Opener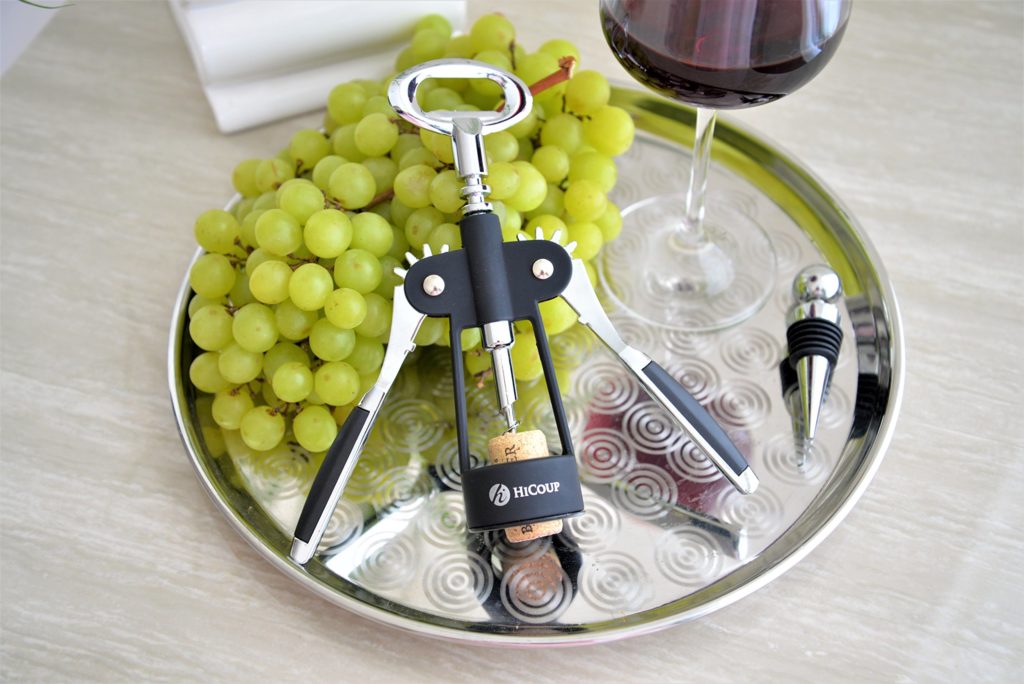 This wing corkscrew looks pretty elegant and appeals almost to everyone. The HiCoup kitchenware wing corkscrew is a well-built product that comes with stainless steel, ergonomic handles, and broad winds.
You will need a minimal force to use this corkscrew. It can be used on most types of wine bottles and can be cleaned in the dishwasher. The best thing about it is that it comes with a lifetime guarantee.
2. Barvivo Professional Waiters Corkscrew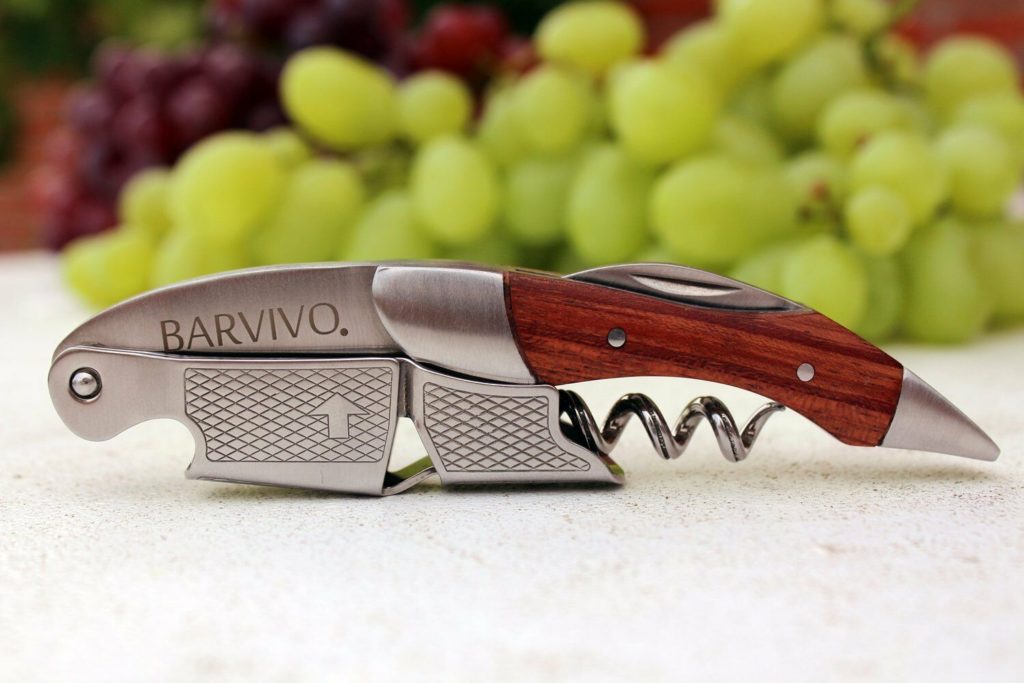 If you want a heavy-duty wine opener that withstands everyday abuse, get the Barvivo professional waiters corkscrew. Made of a classic double-hinged design, it can grip and pull hard and fragile wine corks. This corkscrew is made of stainless steel and has a very luxurious design. Likewise, it has a comfortable and well-crafted handle and an integrated serrated foil cutter.
3. Houdini Lever Corkscrew with Foil Cutter and Extra Spiral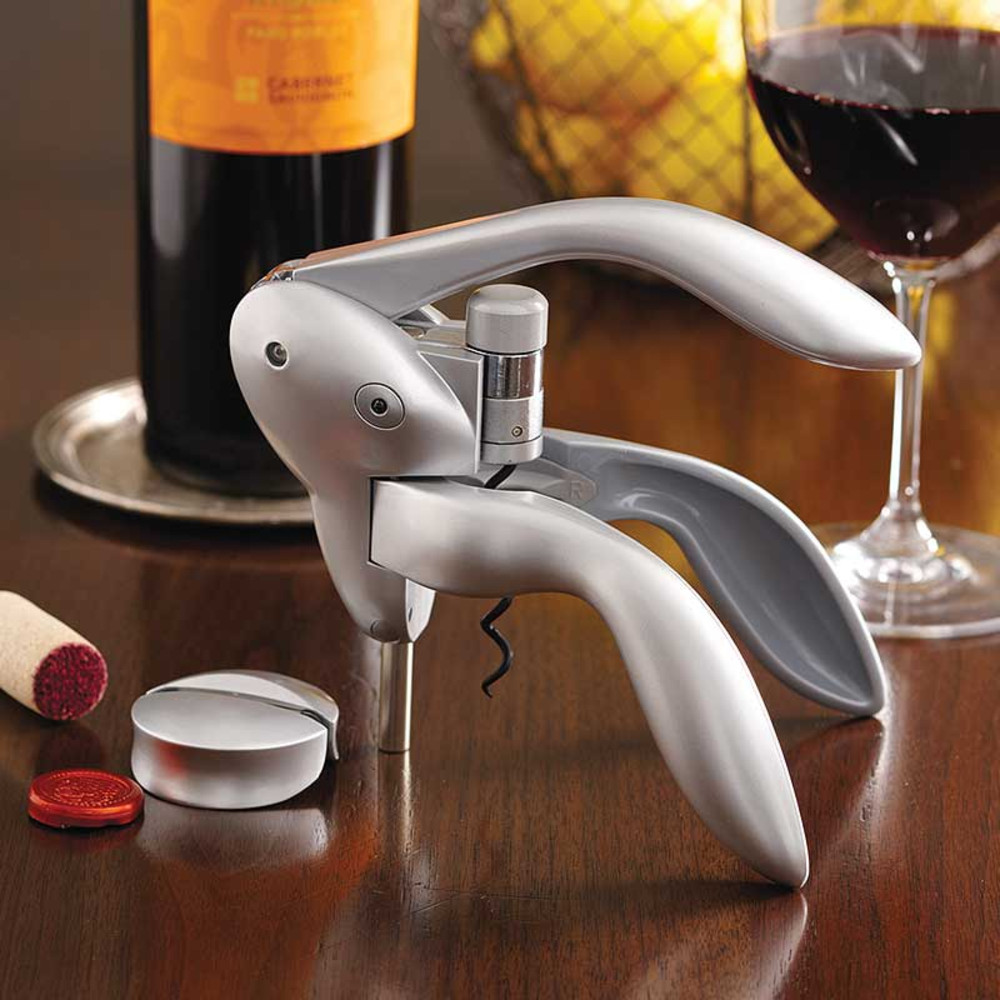 This corkscrew opener features a premium design that is suitable for day-to-day basis use. The Houdini level corkscrew can drill and secure most types of corks. Moreover, it is a durable product and can withstand up to 20,000 cork pulls. Each product comes with a matching foil cutter and an extra spiral.
The only downside to this product is the wiggly screws and hinges. Besides that, this corkscrew is one of the best wine openers you can use.
4. HiCoup Kitchenware Waiters Corkscrew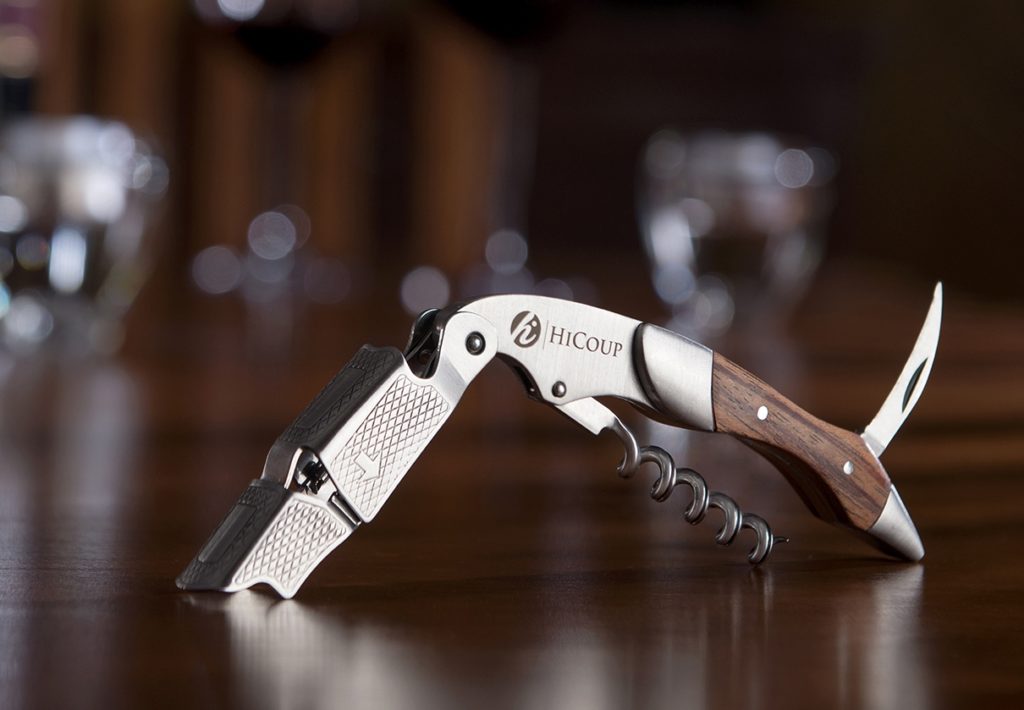 This is a top-notch corkscrew which features a precision-crafted design and can open most types of wine bottles. The HiCoup corkscrew consists of a well-engineered system which allows you to use it effortlessly. It is made of 420 stainless steel, which makes this product very durable.
It comes with an expert foil cutter that slices both plastic and foil well. Additionally, it has a comfortable Rosewood handle and a two-stage cork removal system, which works efficiently. The only disadvantage of this product is its fragile handpiece.
5. Truetap Metallic Double Hinged Waiter's Corkscrew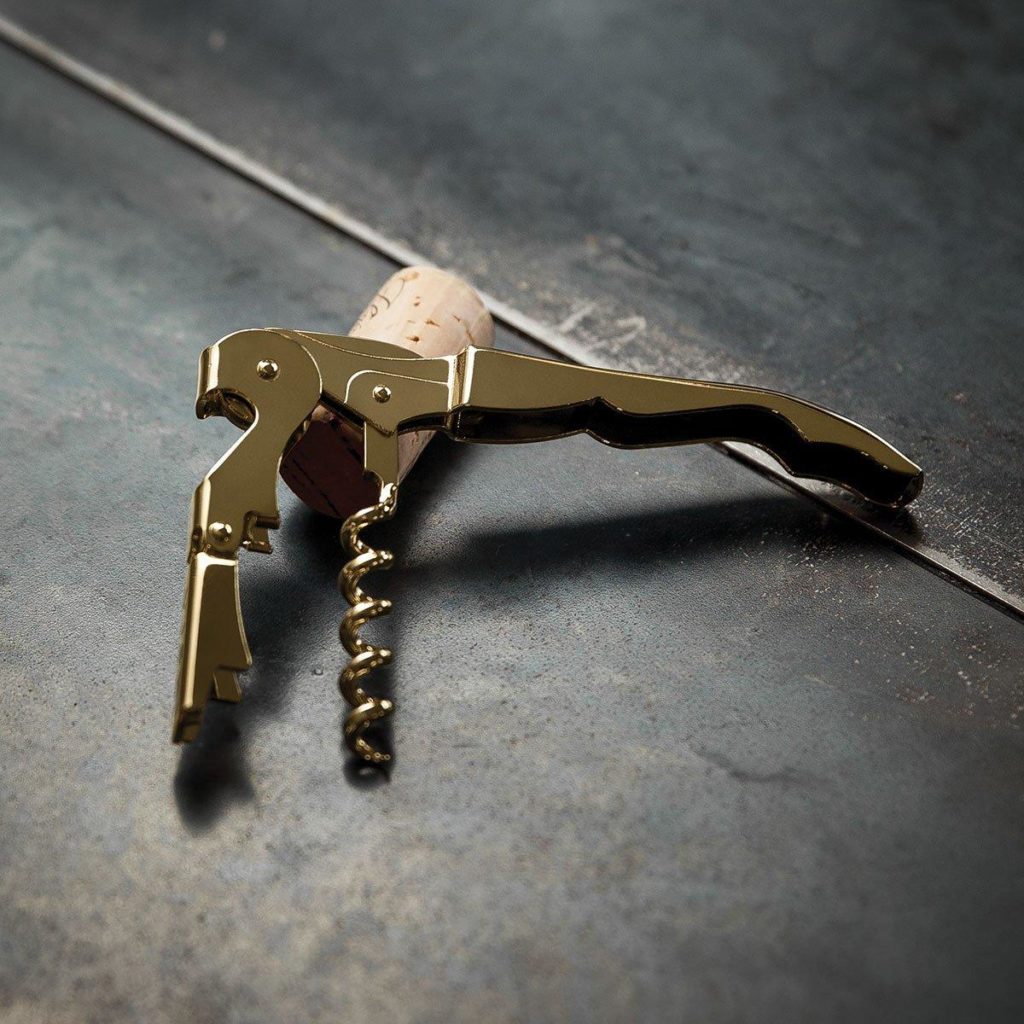 This is a high-quality product that has a feature-rich design. Its portable and compact design makes it convenient for everyday use. The Truetap metallic double-hinged corkscrew is made of long-lasting metal and consists of a curved and comfortable handle.
It comes with a free foil cutter and a 5-turn worm. Hence, if you want a versatile and convenient corkscrew, this is the one you should get. Note that it isn't very durable and you'll only use it for a while.
6. Coutale Sommelier Innovation Corkscrew



Featuring an innovative design, this is an excellent accessory for every wine lover. It has a patented spring-loaded lever, which makes this product one of the best manual corkscrew available.
The on-board foil cutter can cut both plastic and metallic foils efficiently. It also comes with an automatic knife closure, which lowers the risk of injuries. The Coutale Sommelier innovation corkscrew is made of solid stainless steel and thus, this product is very durable.
It is possible to open 100s of bottles of wine with it. Last but not least, it is resistant to corrosion and rust and has a Teflon-coated worm.
7. Ipow Stainless Steel Wing Corkscrew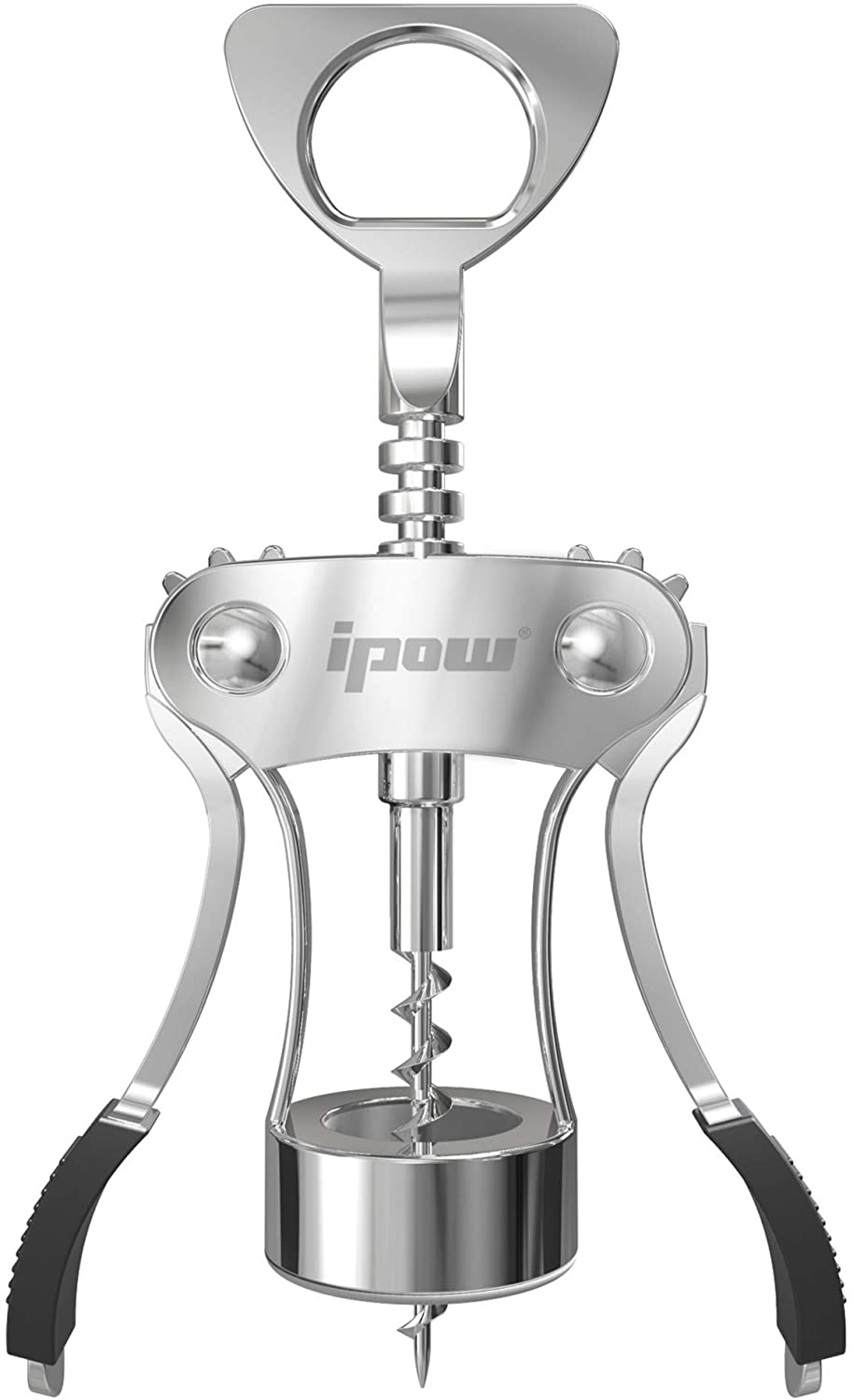 This is one of the bestselling corkscrews for 2020 thanks to its durability and well-engineered design. It is made of stainless steel and zinc alloy, which don't allow breaking or bending.
However, it features low-quality hinges which can be bothersome. Get this product if you want a stylish design, comfortable soft-touch handles, and durable corkscrew.
8. Metrokane Rabbit Vertical Corkscrew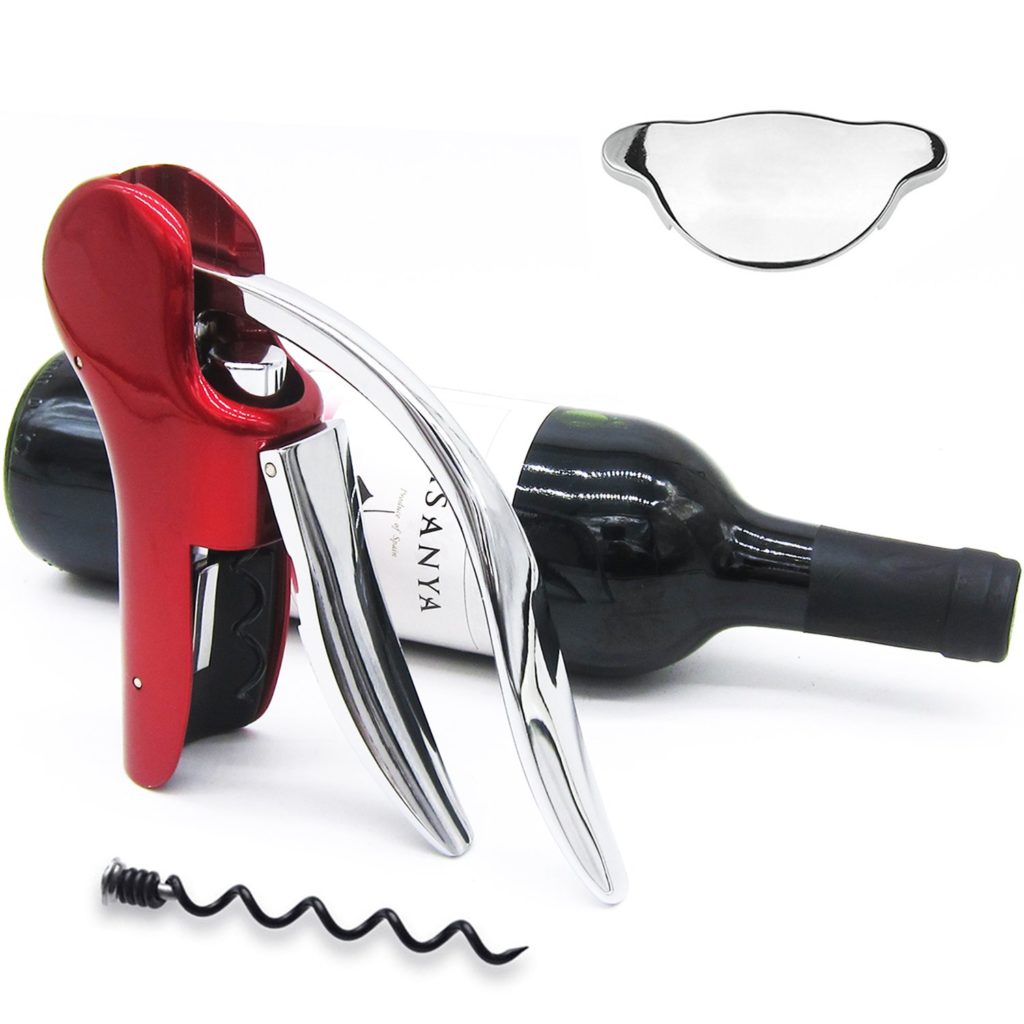 This attractive product is a must-have accessory in your home. It features a versatile design that can drill and pull corks from most types of wine bottles. The Metrokane rabbit vertical corkscrew is made of stainless steel and it's a very durable product.
Additionally, it has a polished surface, which is comfortable and smooth to handle. This wine corkscrew also features a built-in foil cutter, which cuts both plastic and metallic foil without issues. However, its only downside is that it often shreds corks.
9. HQY Stainless Steel Waiters Corkscrew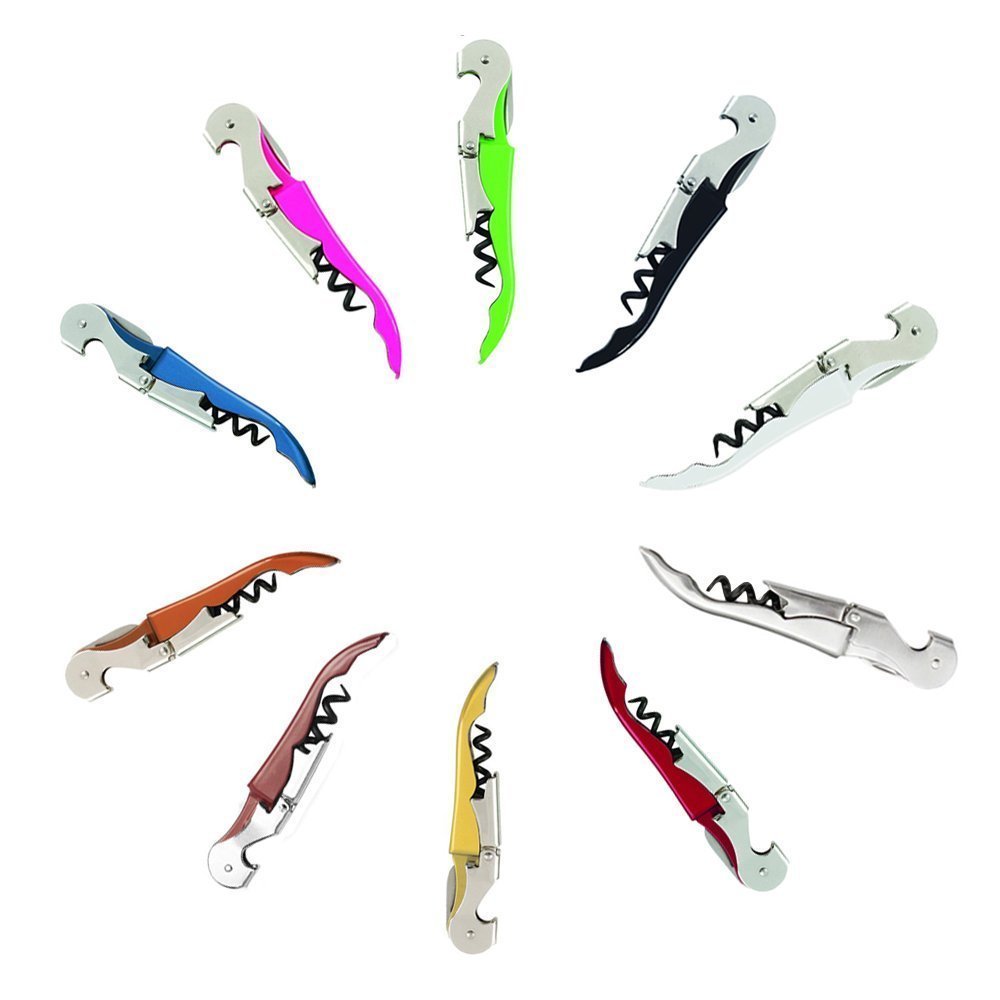 The HQY stainless steel waiters corkscrew stands out in many aspects. It is a well-engineered product that has a very efficient 2-stage hinge mechanism. Moreover, it is ideal for pulling long and short corks and it's considered to be a multi-functional corkscrew.
You also get an onboard bottle opener and a serrated cutter for removing both plastic and metallic coils with it. This is a very affordable product, which comes with a lifetime customer guarantee. However, it's important to note that some people find it challenging to use.
10. Rabbit Vertical Corkscrew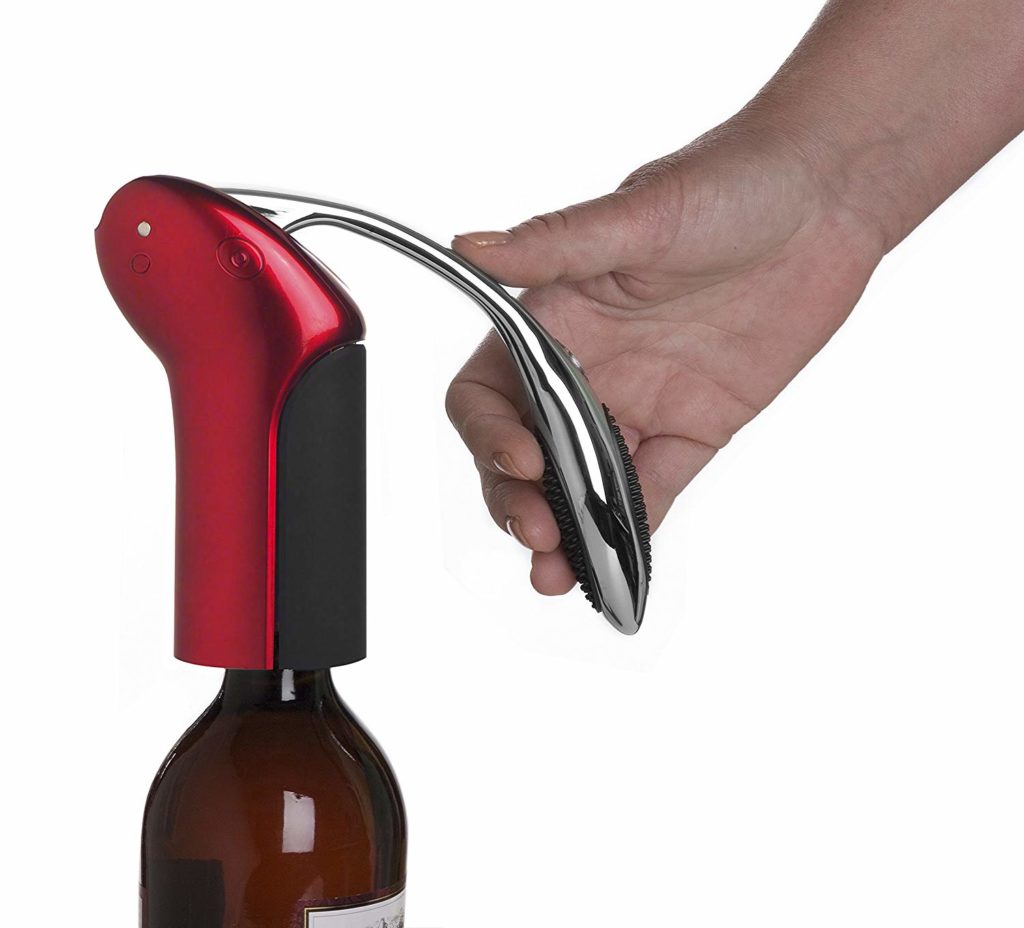 This is another bestselling corkscrew wine opener on the market. It is very fast and works well on most wine corks in just three seconds. Moreover, it is very durable and has a high-grade handle and screw which are made of stainless steel.
This vertical corkscrew can be used on a daily basis and can withstand up to 20,000 cork pulls. Hence, it is a great value for money and comes with a limited 10-year warranty. So, in case of damage, you can ask for a replacement product.
It is made of quality and solid stainless steel. The only downside this product has is probably annoying plastic parts.
Important Tips When Buying a Corkscrew Wine Opener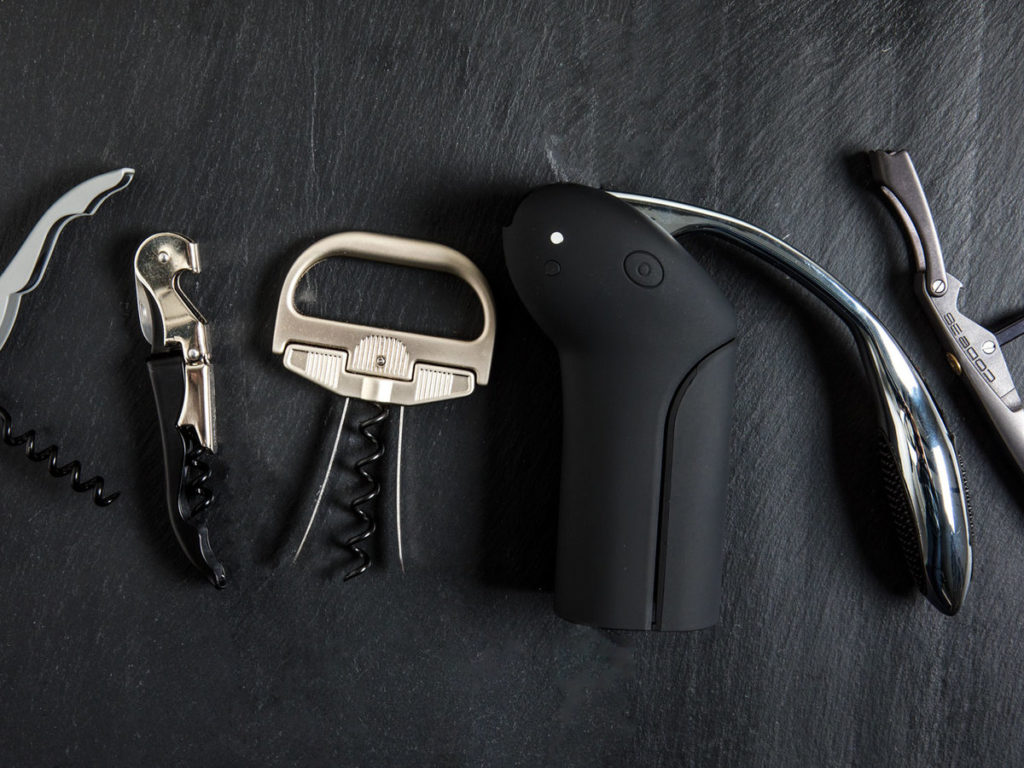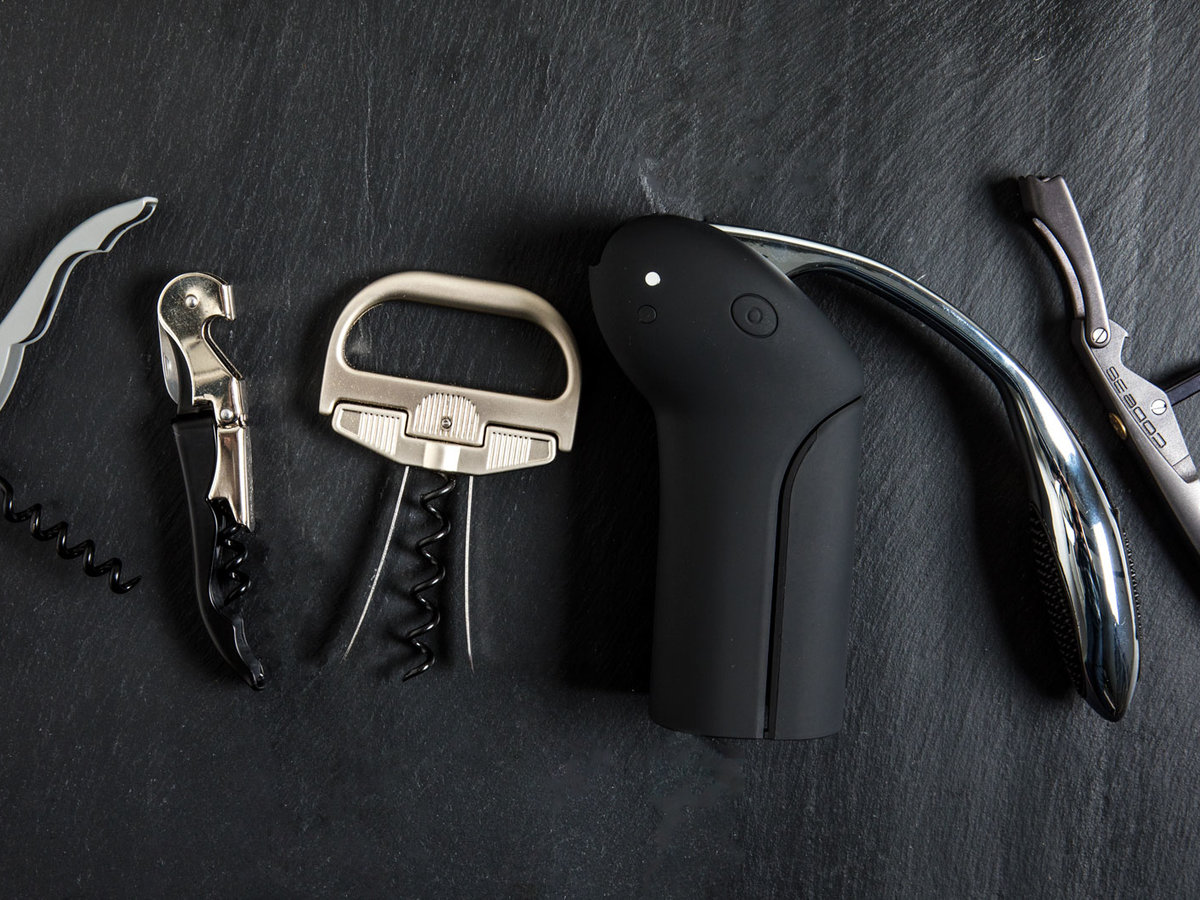 Each corkscrew wine opener we mentioned on the list is a great product. So, no matter which one you choose, you won't regret it.
However, there are also a couple of things you should consider when buying the best corkscrew wine opener. So, make sure you get a heavy-duty model made of a solid material such as stainless steel, which won't break easily. The material of the corkscrew is the most important thing to check prior to purchasing this product.
Moreover, get an easy-to-use corkscrew, which can be easily set up on different types of bottles. You should also try to get as many tools as possible within your budget, such as a ring cutter and or bottle opener.