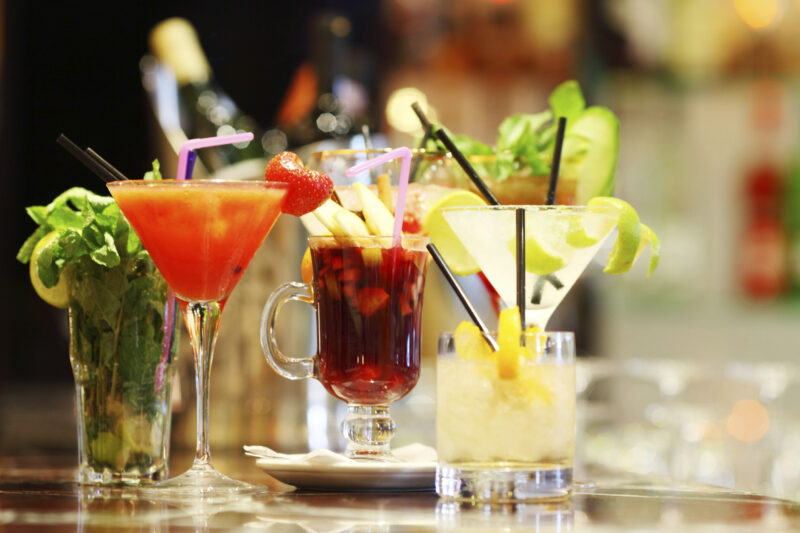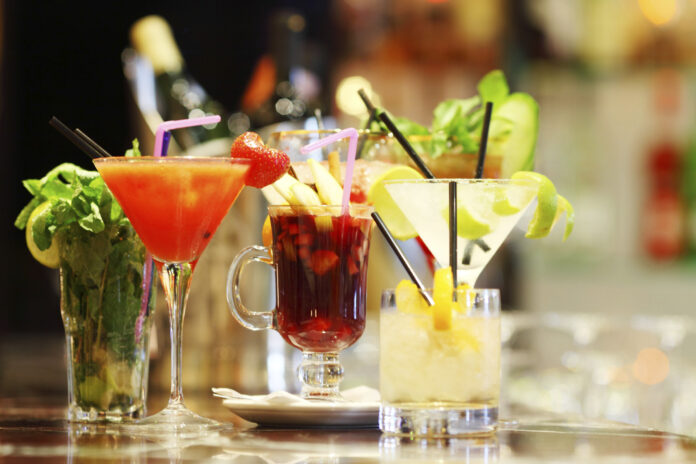 Our liquor-loving friends are definitely some of the best people to give a gift to on any gift-giving occasion. They are always happy to receive anything alcohol-related, especially if you got them specialty items based on their favorite type of drink. Why don't we step it up this year with some cool ideas for our liquor lovers in the friend group? Here are a few.
Beer Chillers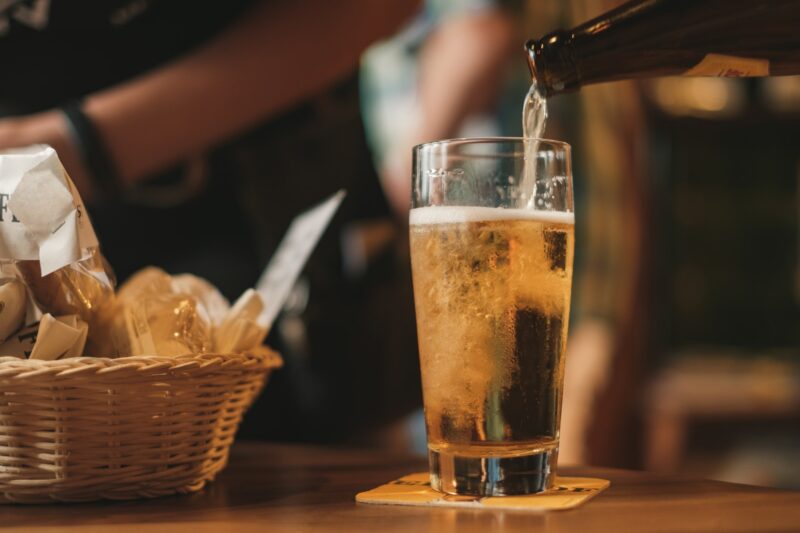 Help them keep the beer nice and cold without watering it down. Every drinker knows that a drink is best drank cold. However, putting too much ice can water the alcoholic beverage, affecting the overall flavor. Your beer-loving friends will definitely appreciate a reusable beer chiller that can let them enjoy the beer's natural flavor served cold.
Pumpkin Tap Kit
Brewed pumpkin ale is one of the popular flavors amongst beer lovers. Since the vegetable adds a unique flavor, it gives the brew more authenticity and taste. Give your friends a pumpkin tap kit and enjoy freshly brewed pumpkin ale through a newly harvested pumpkin! This tap kit can turn any garden-fresh pumpkin into a beer-flowing vegetable.
This is also a versatile tool, so they can use it on other vegetables as well. Keep the good times flowing fresh, all year long, and enjoy backyard parties and good drinks with some amazing people.
Glassware Set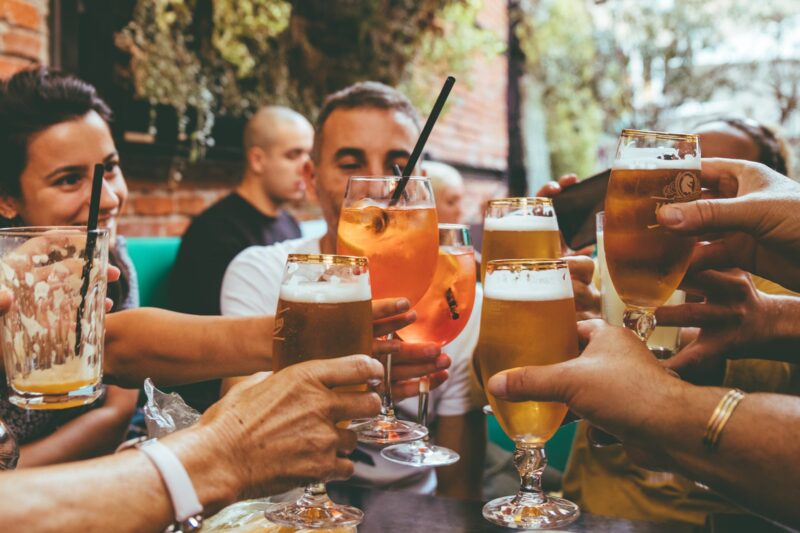 Any alcohol or beer-drinking individual will tell you that beer tastes better when drank from high-quality and visually appealing glass. Something about elegant-looking glassware adds to the overall experience, even if you are just enjoying a good drink at home. Give your friends a craft beer glassware set and enjoy a dinner party together with a few drinks here and there.
Gin Gift Sets
Can't think of a single gift item for your amazing gin-loving friends? Well, why not spoil them with a collection from https://www.arrowfresh.co.uk/collections/gin-hampers where you can get a variety of gift sets and gin hampers for your best friends. Give them only the best alcoholic beverages, including elegant drinking glasses and many more.
Gift sets are a great way of including small pieces of cute and essential items together into a bundle of happiness for its recipients. You can add many other items such as coasters, bottle samplers, even non-alcohol-related things like chocolate and nuts. Some companies even offer personalized gift sets so you can choose from a variety of options to include in the box. Include a letter of appreciation, a picture, or more!
Whiskey Stones
Similar to beer chillers, these whiskey stones also keep drinks cold without watering them down. However, since not everyone enjoys a good bottle of beer, there are drink chillers for other alcoholic preferences such as whiskey and wine. Whiskey Stones are cubes that can be frozen in the freezer and plopped onto your favorite drink right away.
These cubes look similar to ice cubes, except they do not melt. They do not affect the flavor of the drink, allowing the drinkers to enjoy only the best and purest form of whiskey. They are also reusable, so they can simply wash it off and put it back in the freezer until the next drinking escapade.
Himalayanyan Salt Tequila Shot Glasses
Himalayan salt is flavor-filled, making them the perfect addition to your tequila shots. These Himalayan salt shot glasses are made of 100% pure salt. Concoct a flavorful tequila drink complete with some lime for the whole experience. These won't last forever but can definitely spice up the drinking escapades of those tequila-lovers.
Wine Pearls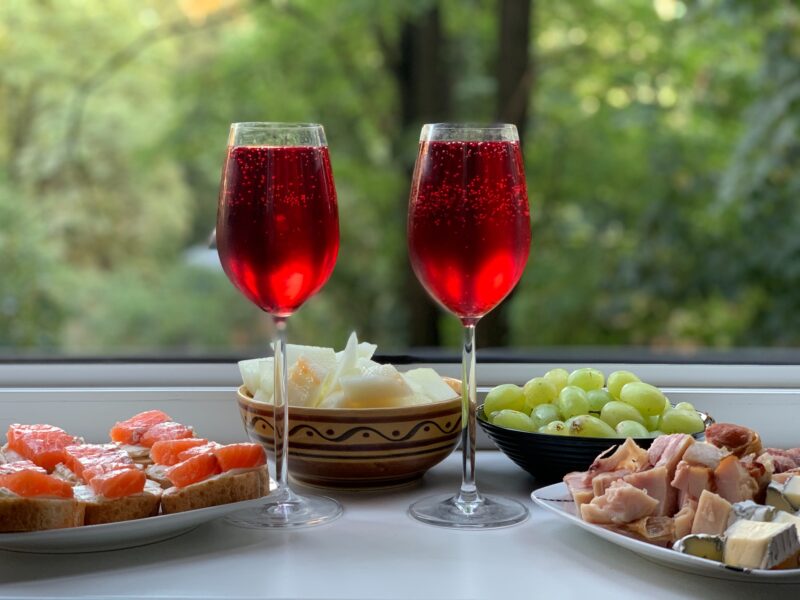 Pearls made from stainless steel that is freezing cold can keep white wine cold and flavorful. They are also aesthetically appealing even through clear and elegant-looking wine glasses. Wine drinkers will be able to enjoy the full flavor of their drink without worrying about the ice watering down on the taste. They are also reusable and can be plopped into the freezer until the next drinking session.
Homemade Gin Kit
Give your aspiring bartender friends their very own gin kit to craft homemade brews. Find a gin kit that has everything a brewer would need to make their first batch of gin. Some companies include precise instructions and additional tips to help beginners make the perfect batch. Make sure to get them a bottle of vodka as well since it serves as the base for the gin.
Personalized Pub Glasses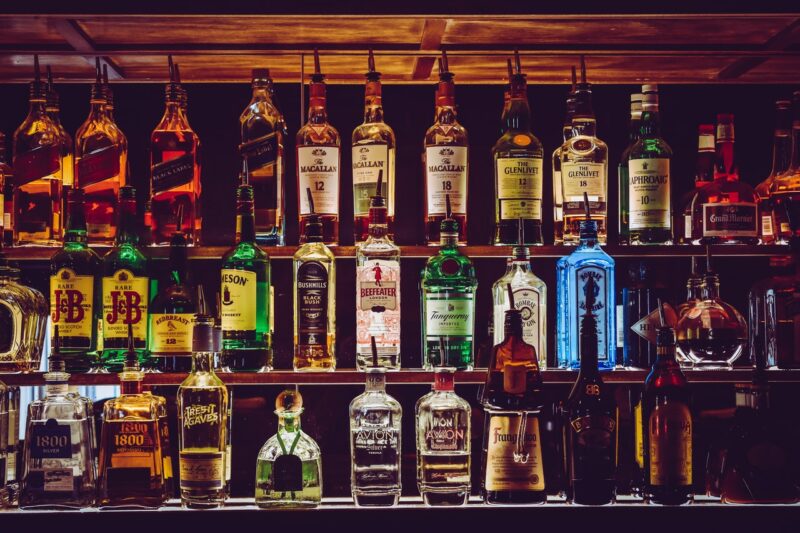 Nothing says love more than a personalized gift. Give each of your friends a set of personalized drinking glasses for their drinking pleasure. Some companies let you create your own fictitious brewery logo or company and other similar information to make it look authentic and a great house display along with their other alcohol-related items.
Margarita Machine
Slushed margarita drinks can be difficult to make at home, especially when you need to consider the consistency. The thickness of the ice and drink blend needs to be just right, which is relatively difficult to obtain using a blender. With a margarita machine, you can make your own margarita slush drinks that are just as good as the ones they serve in restaurants.
Stanley Classic Flask
This vintage-looking gift is a classic flask from Stanley, similar to what yours or someone else's grandfather might have used. These flasks have been around for generations and can definitely beat the test of time. If you have friends who are into vintage-looking aesthetics and alcohol, this might just be the perfect gift!
Hangover Tea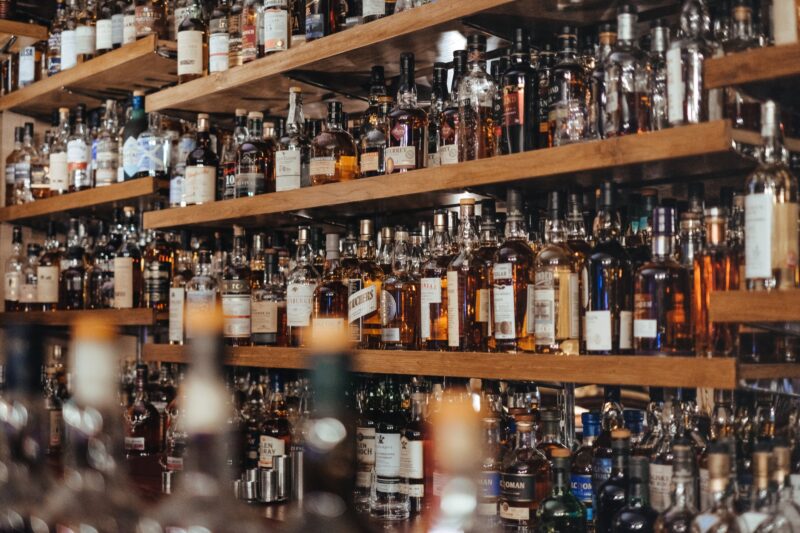 A night out drinking a few hard drinks with amazing people will most likely result in a terrible hangover by morning. Help you and your friends get over the awful headache and other physical discomforts with an all-natural hangover tea from Canada. It can magically wash away all the feelings of regret, leaving you to appreciate the happy moments of last night's party.
Overall, there are many unique gifts to give our liquor-loving friends and close family members. Level up your gifts for this year's special occasion with personalized gift sets and well-thought-of presents that are both practical and visually appealing. However, don't stress yourself too much when it comes to finding the perfect gift. After all, it is the thought that matters most to our close family and friends.