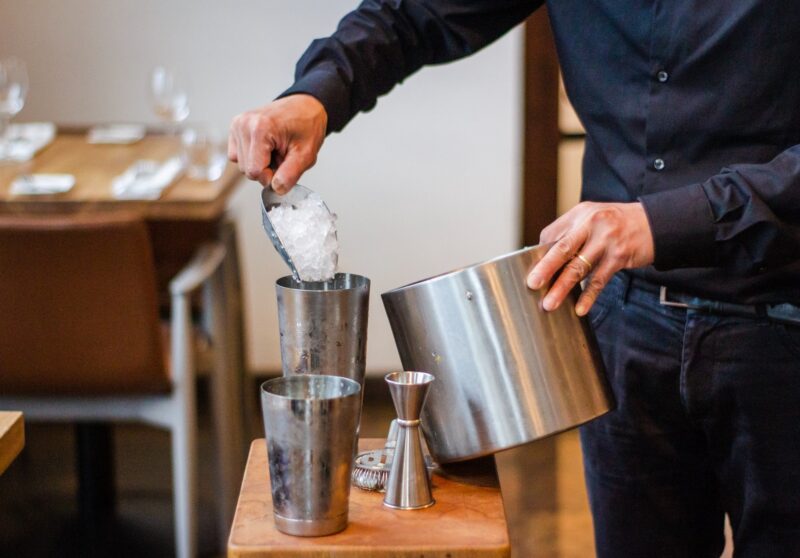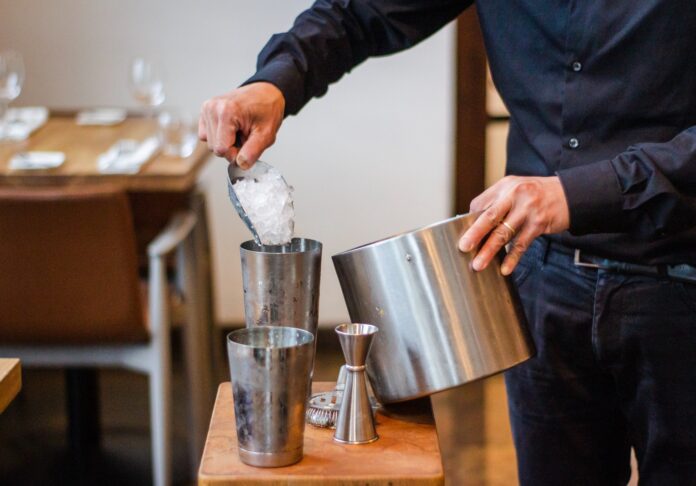 For most of the world, the coming of a new year is a much-awaited event, it symbolizes a fresh start or the birth of another year. Whether you are in China, Japan, the United States, Australia, Canada, or anywhere else in the world, you will have an important cultural new year festival or celebration of your own.
With the New years fast approaching, you must have planned at least parties for your friends or family, a quick get-together with your closest friends, or a family gathering, there are hundreds of reasons for a new year bash.
As per research, almost 92% of Americans celebrate New year's Eve, around 21% spend it at somebody else's house with 17% of people between 18-35 spending New Year's Eve at a restaurant or bar.
Source: 247wallst
Here are some great ideas for drinks that will spice up your new year bash:
Non-alcoholic Drinks: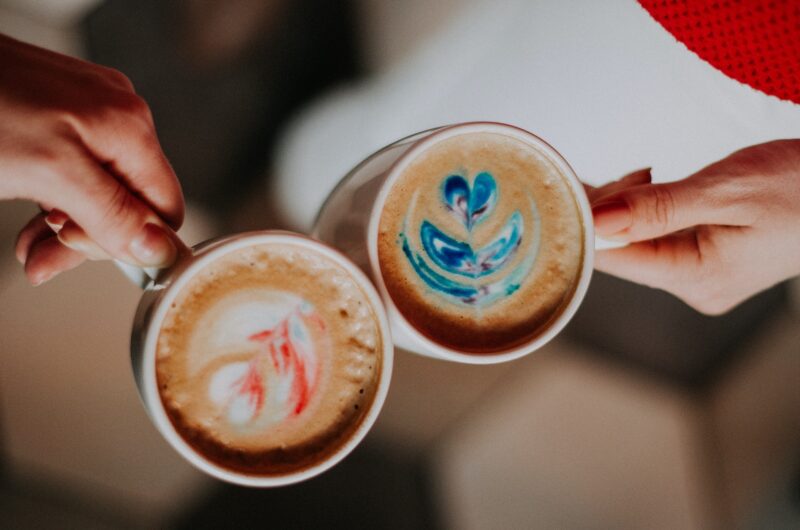 For most of the world, New years will fall during mid to late winter when the weather is at its coldest, during this time people enjoy warm food and drink, so why not treat the children with some delicious hot chocolate and marshmallows or warm coffee's for the older folks, especially if you plan to conduct a sober gathering.
Here are a few ideas to bring smiles to the kids:
A chocolate shake: A simple recipe of milk chocolate and sugar that can make anybody's mouth water.
Hot chocolate bombs: This spectacle will surely delight anyone who tries it and definitely tastes just as good. Make sure to include one wherever there are kids to feed.
Dark chocolate milkshake: This delightful affair is sure to turn heads, with its health benefits and complementary flavor, it's a must-have for any chocoholic.
Classic hot chocolate: This delight, works best in the cold season and cannot be replaced by anything at all, with the classic taste and aroma, the only thing left to do is add in a few spices or a marshmallow or two to complement the experience.
If you're planning to add some delicious coffee into the mix these next few can help you out: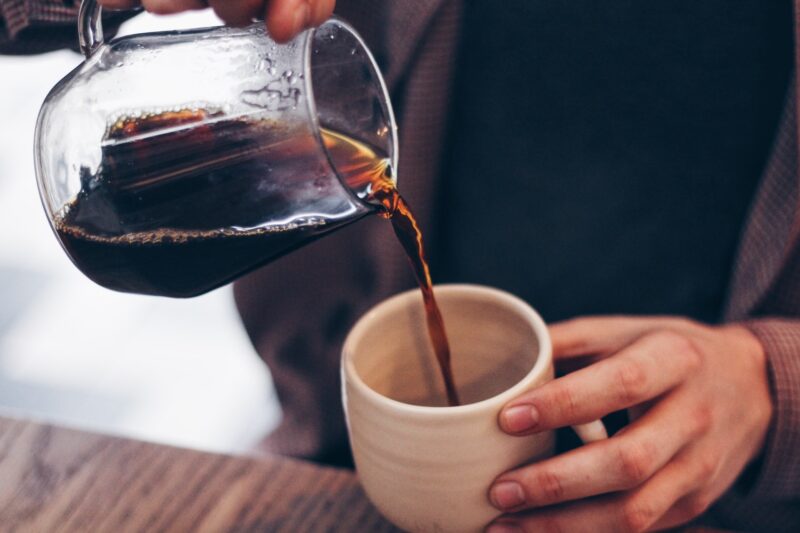 The Cappuccino: There's not much to say about this world-renown drink. One of the most popular brews and definitely just as delicious, be sure to let the older folks get a sip of this delight.
A latte: These come in many flavors and styles from iced latte to the iconic cafe latte, this wondrous composition of coffee and other ingredients can add value and beauty to every single one of your cups.
Iced coffee: This can work both as a great wake up call in the morning or a tasteful replacement to the much more unhealthy soft drinks.
The espresso: A short, strong drink, typically served in small proportions which you can add a ridiculous amount of texture and flavor to simply by adding a bit of cream or adding it into hot water like the americano.
Adding a touch of spices or making latte's will lift the mood for any guest you invite, no matter the age, after all, nothing beats a warm drink on a cold day.
Warm alcoholic drinks:
For some parties, especially those with older relatives, a warm drink is definitely within boundaries. Drinks such as hot toddy or warm whisky will turn a bland and cold night into a warm, melancholy wonderland. Both these drinks have been tried and tested for generations and will surely not fail you.
Getting a bottle of well-aged, fruit-flavored rum such as a lovely bottle of peach whisky from TheBottleHaus will surely make your grandpa's head turn. A tasteful fruit-flavored whiskey, with a little bit of warm water to accentuate the taste, will work as a great strong alcoholic drink for older couples.
Other than that you could always go for the more modern tea and cider punch, for a younger audience.
Wine and champagne: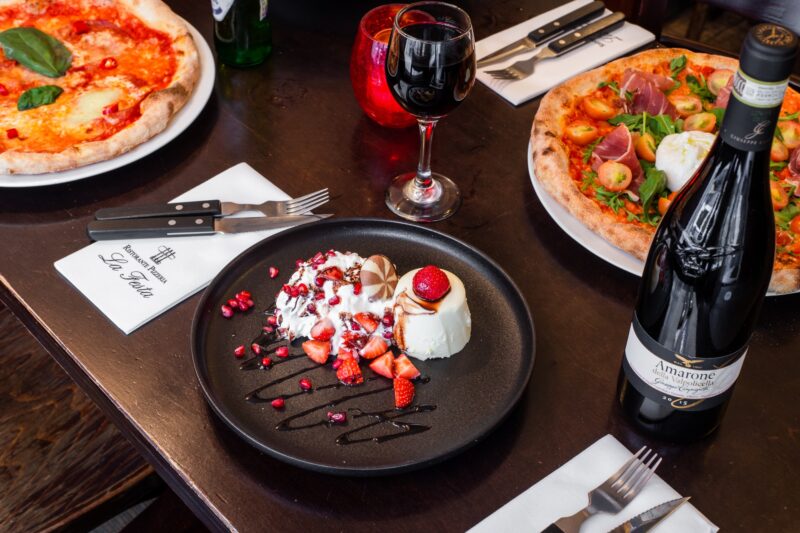 For a business party or something quite posh and formal champagne is the way to go. A much more expensive variant made of vinified grapes of the region of Champagne, France. These are made of grapes of a special species and farms and are extremely highly coveted.
For a much more relaxed office meeting, adding a touch of wine will definitely up the mood, red or white is really up to you, but remember to do your research before you pick a wine. Most are flavorful delights, but picking wrong can leave a sour taste in your guests' mouths, both literally and figuratively.
Party cocktails:
Party cocktails are a must-have when you're hosting a group of late teens or young couples. If you plan to make the party a lot more interesting you could spice up the drinks with some decorations, just don't overdo it or they may look like props rather than consumables.
From a cider sidecar to a cranberry gin fizz, there's a lot of variety and flavors among mojitos and other exotic cocktails.
Themed cocktails: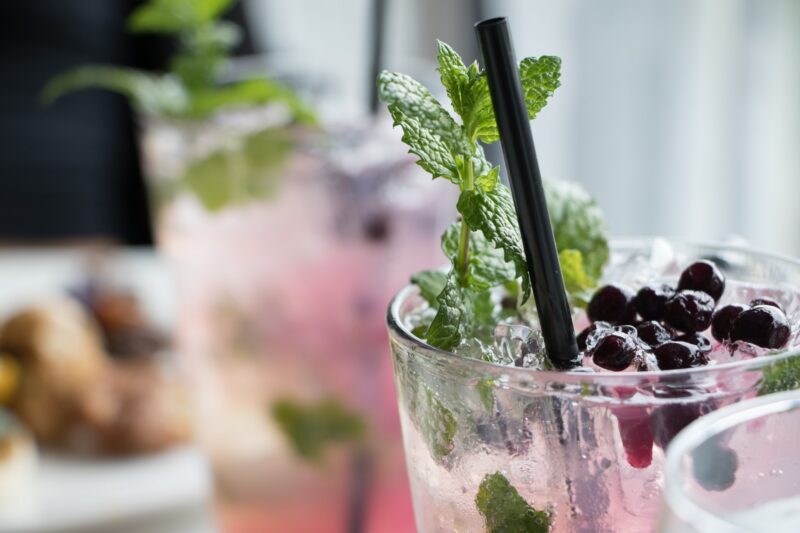 If you're someone who loves to plan a party by theme and look then these are the go-to option for you. There are many drinks framed around the winter theme up for the pick. If you want to go with a custom theme there are hundreds of options for you.
Creamy cocktails such as the driven snow cocktail give a beautiful theme to your table.
Punches:
Alcoholic fruit punches are still an amazing way to give life to a casual party. Sparkling pear and Orange champagne punch and a simple champagne punch can be a revitalizer to your party. Make sure to keep those guests coming over and over with the design and textures of your drinks.
The new year spirit is something that you don't just get any year. These seasonal specialties should be saved for your lovely parties. A hot chocolatey drink, a warm shot of whisky, a smooth mojito, a wintery glass of gin, or a lovely alcoholic punch, there are many ways to make it a spectacular new year.