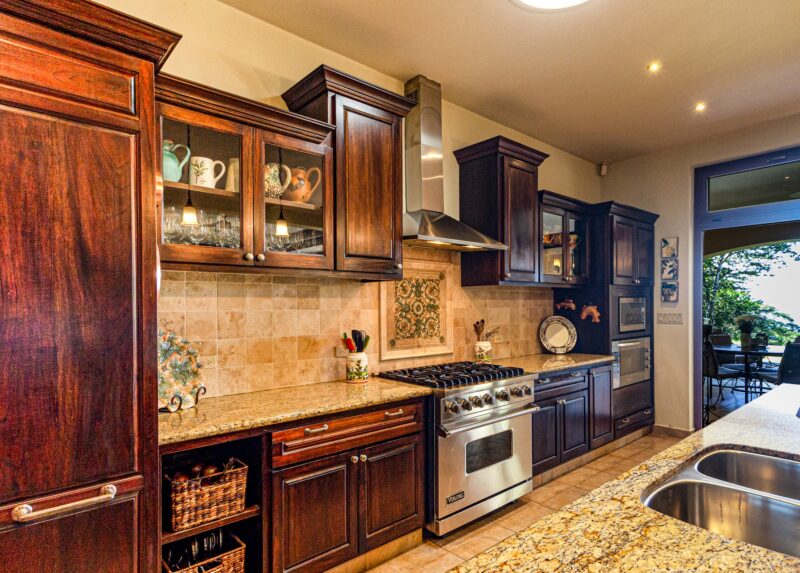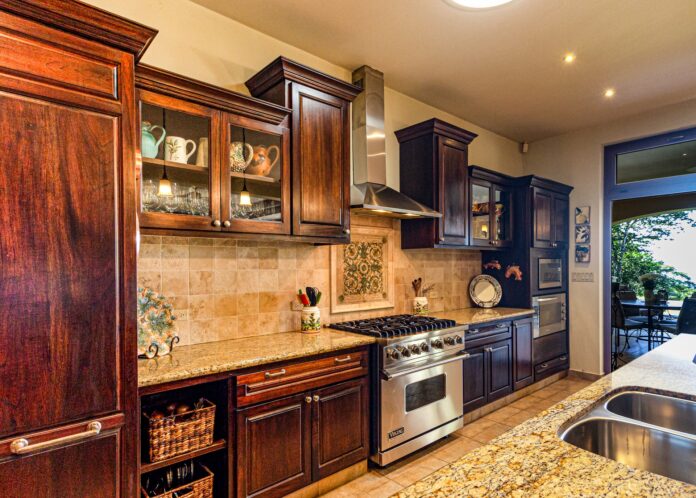 In modern homes, the kitchen has become more than a simple room utilized to cook food but has grown into being the core of the house and a socializing hub. Family and friends usually gather in the kitchen during a special occasion, and thus it must be functional and provide comfort. When designing a luxurious kitchen, you should blend the personality and practicality to create the ideal social environment for your guests' tastes. Here are some of the primary and top ideas that will guarantee you a luxurious kitchen for entertainment.
What about a built-in bar and wine refrigerators?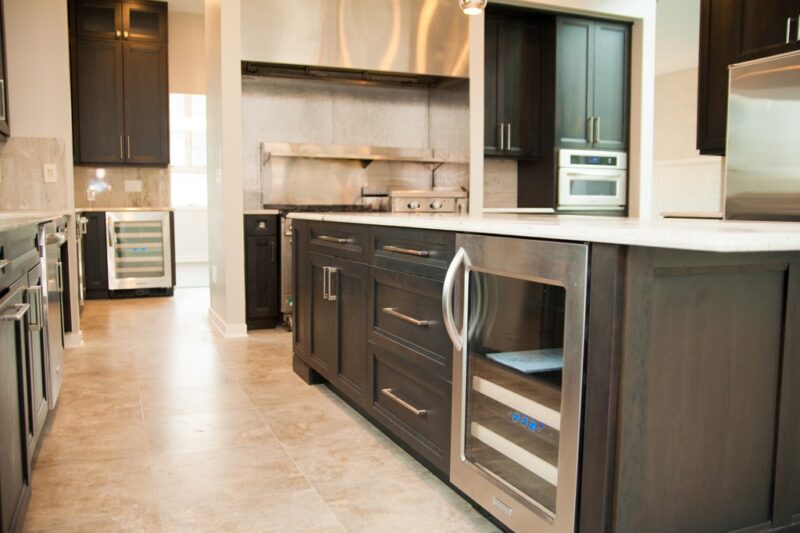 A kitchen with the intent to deliver an entertainment appeal must offer the guest ease of access to beverages and other drinks. Built-in refrigerators provide a smooth and integrated look that is compatible with lower cabinetry. Your guests will find a built-in bar or wine fridge easily accessible, creating the right appeal for get-together and parties. Additionally, the refrigerator saves up on space compared to regular refrigerators, allowing you ample food preparation.
You can have the built-in wine refrigerator work as a kitchen island that would surprise you guest and maintain a luxurious appearance.
Open plan kitchen design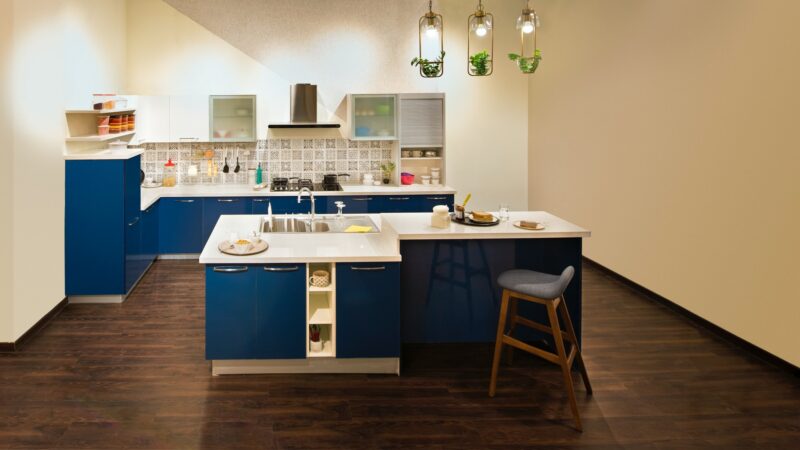 An open plan kitchen layout is best suited for those individuals that expect regular entertainment that is connected to the outdoors or backyard. Such a design allows for ease of transporting drinks and food to various regions within your home. It provides your guests with ease of access to the kitchen and interacts with people who might be preparing food. It would help if you considered taking down walls that might be impeding traffic flow into room adjacents such as the living or dining rooms.
An open kitchen plan permits the homeowner and the guests to socialize and chat when preparing meals or drinks during social events. Furthermore, it has the advantage of expanding the space around the kitchen to make food and drinks. If you have a small kitchen, you can create a separate room for entertainment and guests and family to dine.
Appliances are key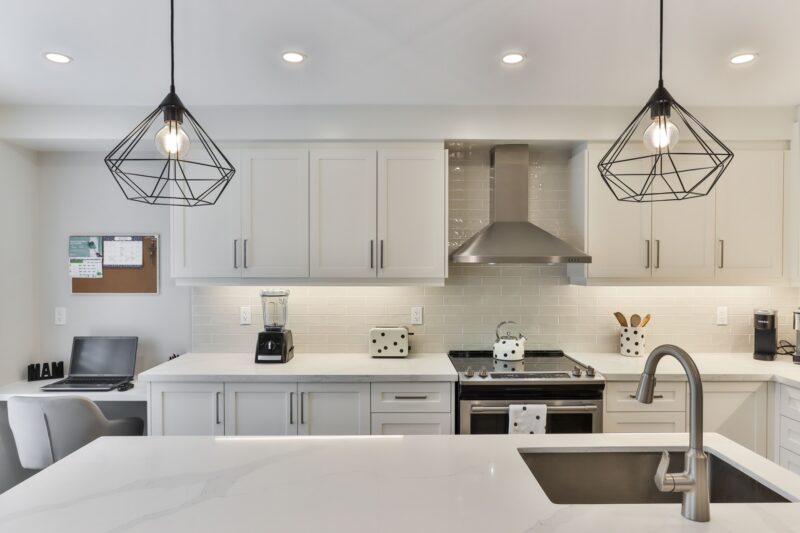 A luxurious kitchen design entails the inclusion of adequate appliances to handle many guests during get-together or parties. For instance, your kitchen should have a double oven to cook food while saving up on space continuously. A standard oven will reduce your socializing time due to the need to prepare meals for the guests. Double ovens allow you to make simultaneously different dishes faster, thereby upgrading your cooking experience.
You can optimize your kitchen experience by getting a second or a double dishwasher that will significantly reduce the cleaning up time after the get-together or party is over. A secondary sink such as the old-fashion farmhouse sink has aesthetic appeal most visitors look for ample space to make washing quick and easy. A farmhouse sink from a place like Allora acts as a statement piece in the room as well; it draws attention and can provide an anchor to make other decor choices to complete the look. And in terms of function, a farmhouse sink holds more items and has a better design to avoid needing to lean over or bend down to reach things that have been placed in the sink.
You can buy luxurious appliances like bread makers, nutrition blenders, and ice cream making equipment with smart features that will create an impressive and stylish look for your kitchen. The ice-making machines will provide your home kitchen bar with a constant ice supply to cool the beverages served to your guests. You can get a built-in coffee making device that brews coffee for visitors with minimal effort.
You can also get a portable bar to wine storage devices to guarantee good entertainment for you and your guests. If you are a wine collector or enjoy drinking wine, you can purchase a cellar or fridge to store it at optimal temperatures and maintain a stylish appearance. You can keep your wine on the kitchen island with square compartments on one side. Additionally, you have a wine rack that holds the wine glasses and bottles in a perfect display for your guests during parties.
Kitchen Island
Kitchen islands are famous due to the ample space they offer homeowners and guests during weekend gatherings or dinner parties. Kitchen islands create a luxurious and friendly space with additional room for meal preparation and guest entertainment with pre-drinks or appetizers. The extra room under the island can house wine storage, a warming drawer, or a refrigerator. You can add a second island to make the kitchen more convenient for entertainment and food preparation if your kitchen can allow such a design.
Lighting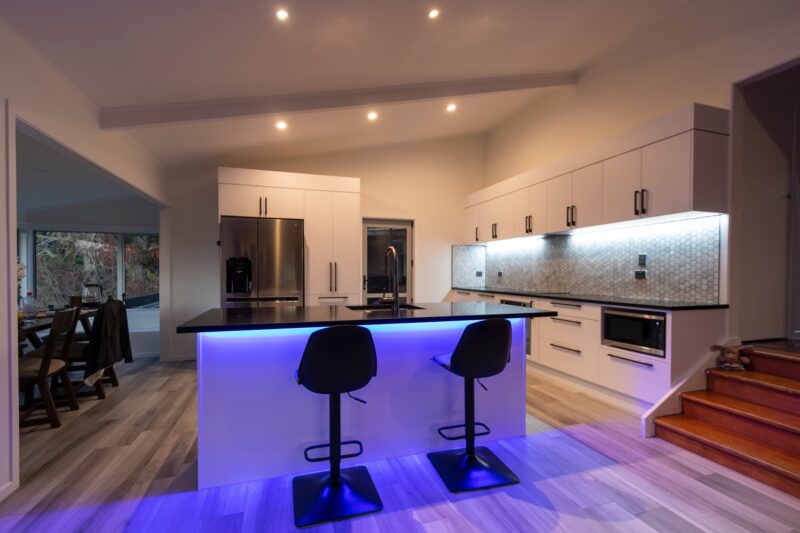 It would help if you considered installing multiple fixtures and layers of light for all regions of your kitchen. You can install hanging fixtures to illuminate the kitchen island with general lighting while recessed ceiling bulbs will focus on the work surfaces used for preparing food. Under-cabinet lighting will provide your kitchen with enough task lighting for every countertop in your kitchen.
It would be best if you addressed your kitchen's lighting needs by installing lighting underneath the bar. Additionally, you can have the lighting inside and above the cabinets, and rope lighting for a reflective effect. You can have a chandelier lighting up the kitchen apart from LED lights and dimming switches to enhance functionality and ambiance.
Smart technology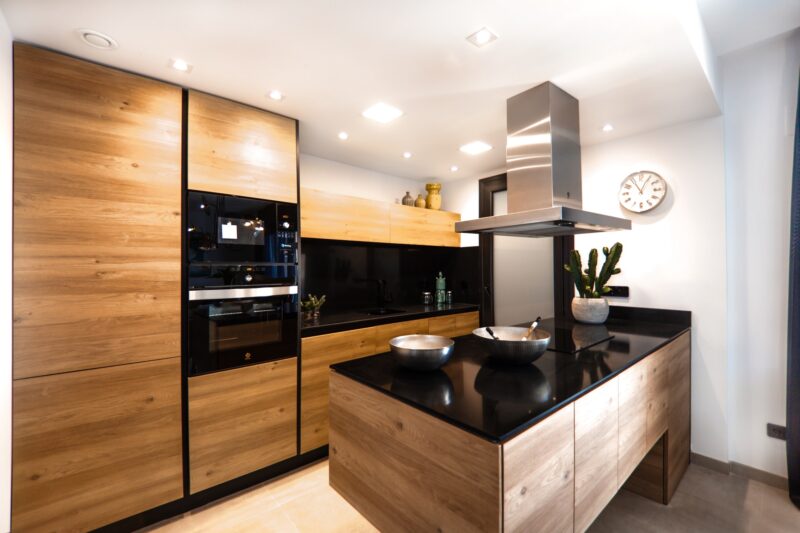 You should install intuitive kitchen technology that revolutionizes your kitchen and how it is used. Smart technology ensures your kitchen is more comfortable and easy to maneuver, such as remote control of kitchen lights through your phone. You can also surprise your guest by controlling the oven through your smartphone or switching music when cooking. You can fit your kitchen with smart faucets that turn on at the wave of your hand.
Equip your kitchen with pot fillers convenient when cooking because of ease of mounting over or near the stove. The pot filler can make soup, tea, and coffee by adding warm water with ease.
Cabinetry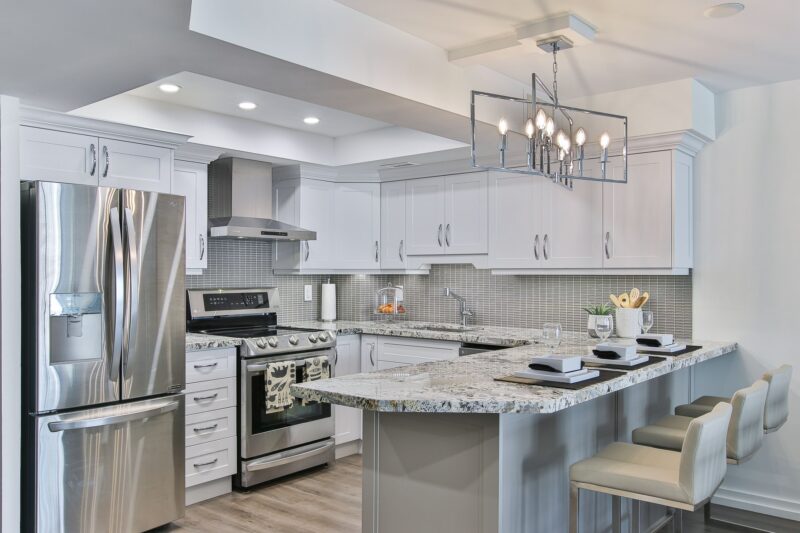 You can get portable cabinetry such as an armoire with a liquor and wine cabinet hidden inside to remain discreet, minimize space usage, and maintain a luxurious appeal. Proper cabinetry complements the counter-tops, and exotic word finishing can make the kitchen standout and a luxurious look. Opt for frame-less beaded or flush inset cabinets with an accent or gold leaf veneer details for your kitchen. You can install a dishwasher cabinet to increase the capacity of holding plates and other utensils to handle a get-together or party with ease.
You can get a warming drawer that will warm food for many guests at your home. New models of warm drawers can change configurations, slow cook, bread proof, warming plates, and have removable racks. You can install a drawer refrigerator that augments your storage capacity and can be dedicated to vegetables, fresh fruit, beverages like soda, and dairy products. Deep drawers can keep big cooking pots and pans with ease of retrieval than typical drawers that are smaller.