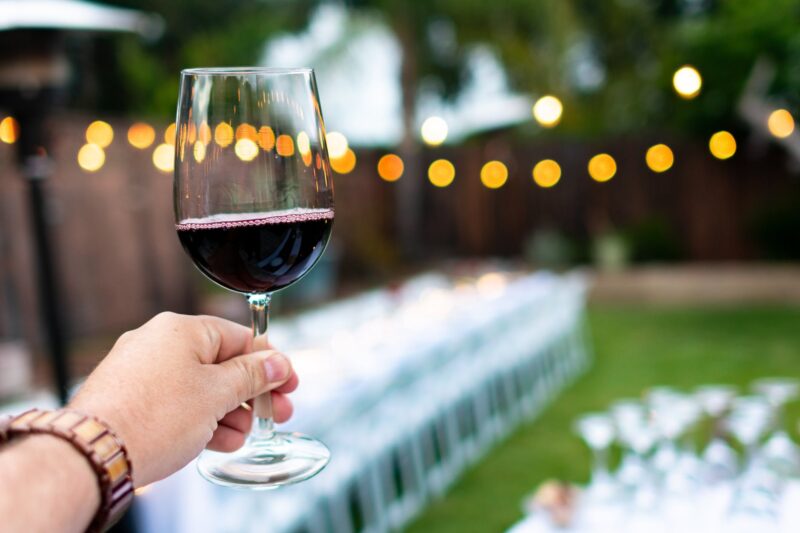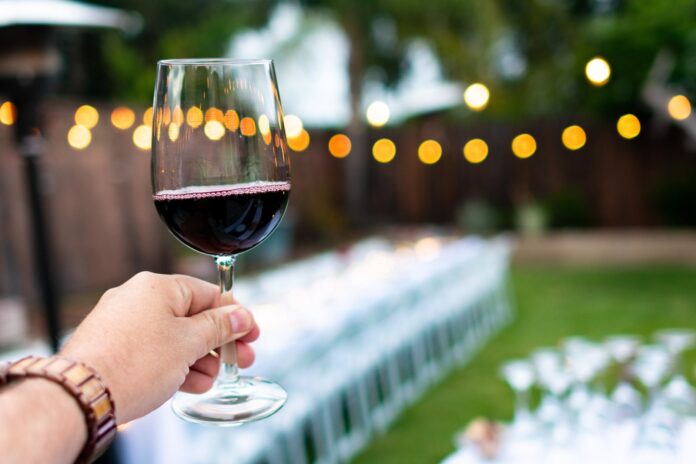 Red wine is one of the most popular types of wines around the world. Its color may be derived from a wide assortment of grape varieties that range from grapes that are deep purple, reddish, and blue on the color scale. Such grapes create colors like garnet, dark red, black, light red, maroon, deep violet, opaque purple, and so on.
The color spectrum of any red wine is due to the grape skins. The color disperses during the process of fermentation, which makes the wine red. The red hue of the individual wine may vary on the type of grapes used in the process and how long the pigmentation process is.
At present, there are many red wine varieties you can choose from. You can check out resources like Usualwines for red wine varietals to consider serving for your parties. If you're struck indecisive by all of the great options available to you, below are some of our favorites:
Shiraz Or Syrah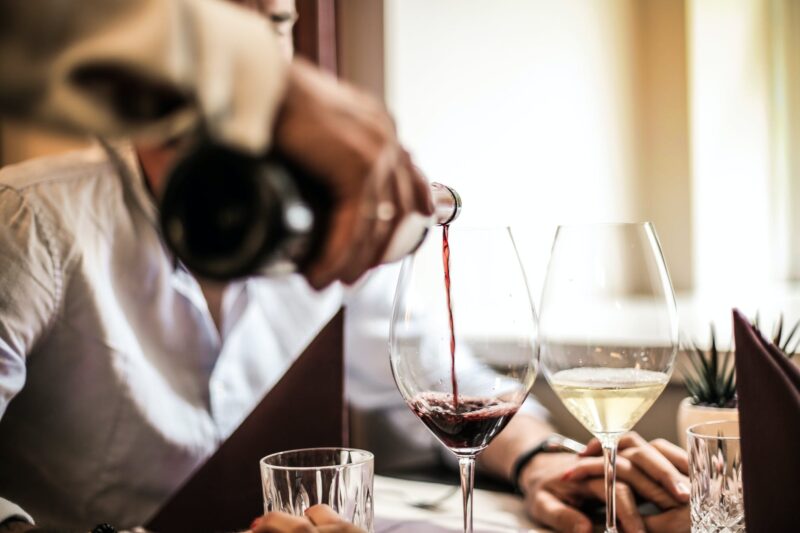 Known as Syrah in France and some European countries, this red wine is called Shiraz in South America, Australia, and other parts of the globe. What makes it a good choice for your party is that it can be bold, peppery, and spicy but with a flavor of fruits like a blackberry.
If aged in oak, this red wine takes on flavors of baking spice and vanilla. Generally, it's more elegant, savory, and much leaner than other wines.
The alcohol level in a shiraz or syrah may vary depending on where the grapes were grown and the weather when they were harvested. Cooler regions have low alcohol content and warmer regions may have higher alcohol levels.
Pinot Noir
Pinot noir has a light red color with the lightest body among the other wines you'll taste. Once you smell the wine, you'll get aromas of cranberries, raspberries, and cherries.
When compared to other red wines, pinot has a lower level of tannins, so its acidity is like the pucker you get from lemonades. Traditional pinot noirs are considered old world style due to their bright acidity and lean structure. While the new world pinots are also good, they may be riper, which may cause them to have a juicy flavor that can taste like a jam, which lessens the acidity you may like to experience.
Cabernet Franc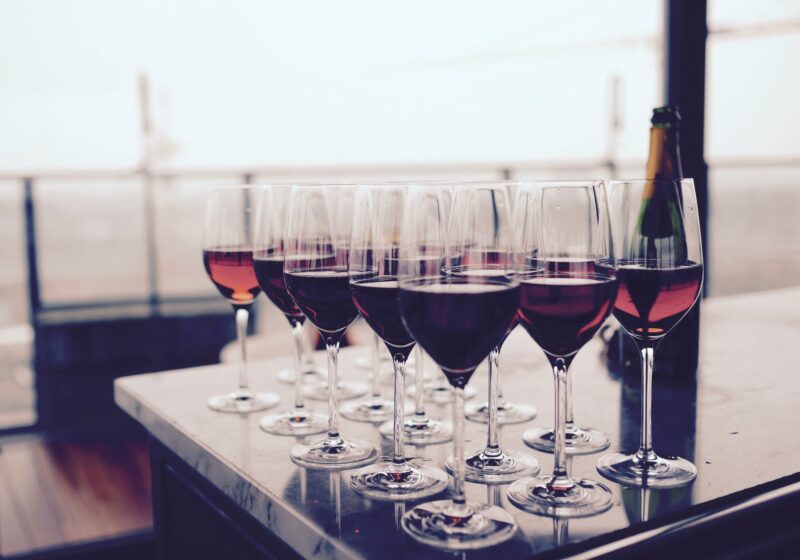 The cabernet franc is the parent of cabernet sauvignon and considered as the staple of the French Bordeaux region. Cabernet Franc has an acidic-forward, well-rounded flavor that mixes cassis, strawberries, violets, and oak with peppercorn and plums. A glass of an aged cabernet franc offers a rich mix of flavors.
This red wine also delivers a decisive pucker sensation as soon as it hits your tongue. Because of its medium body, the sensation lingers longer than other kinds of red wine. The high acidity and medium body of a cabernet franc make it excellent when paired with meats and vegetables.
Sangiovese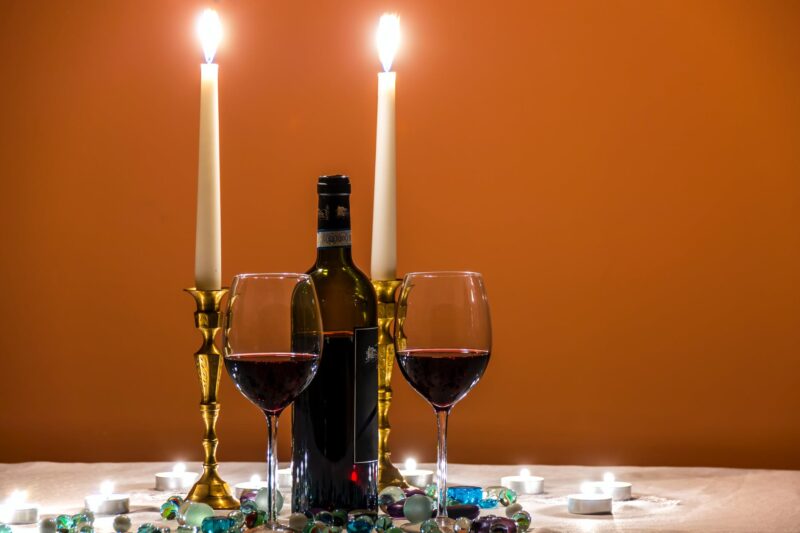 It's the national wine of Italy. In fact, Sangiovese grapes are the most planted red variety across Italy. Sangiovese is tarter, more acidic, and lighter in the body that other varietals of red wine. It is also astringent, savory, and dry. It's a type of red wine that's best enjoyed with food.
Aside from Italian foods, meats go best with Sangiovese. This red wine brings out the sweetness in red meats, duck, and venison. 
Cabernet Sauvignon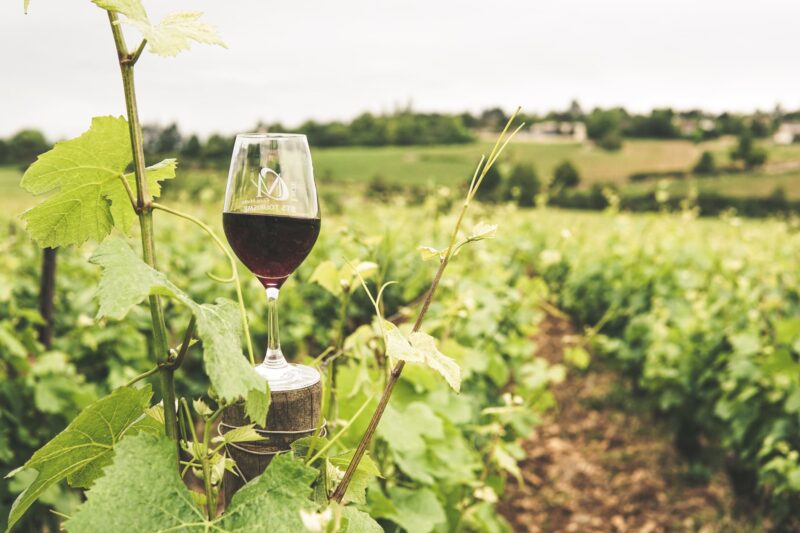 Considered as one of the highly recognized red wine varieties in the world, cabernet sauvignon is known for its dark color, alcohol content that's over 13.5%, and full body. The majority of cabernet sauvignons, particularly the ones from places such as Chile, California, and Australia, have an alcohol content of 14.5% to 15%.
Unlike some other wines, this red wine is dry and not sweet. However, it contains a healthy level of tannins, which is the reason why the mouth dries out once you sip it. Some people who drink cabernet sauvignon say they taste green pepper in along with dark fruits like cherries. It also gives drinkers a taste of vanilla that may be due to its aging in the oak.
Given its alcohol, acidity, and tannins, cabernet sauvignon is the red wine that should be drunk with food. The reason behind it is that drinking this red wine without food may be a bit overwhelming. 
Nebbiolo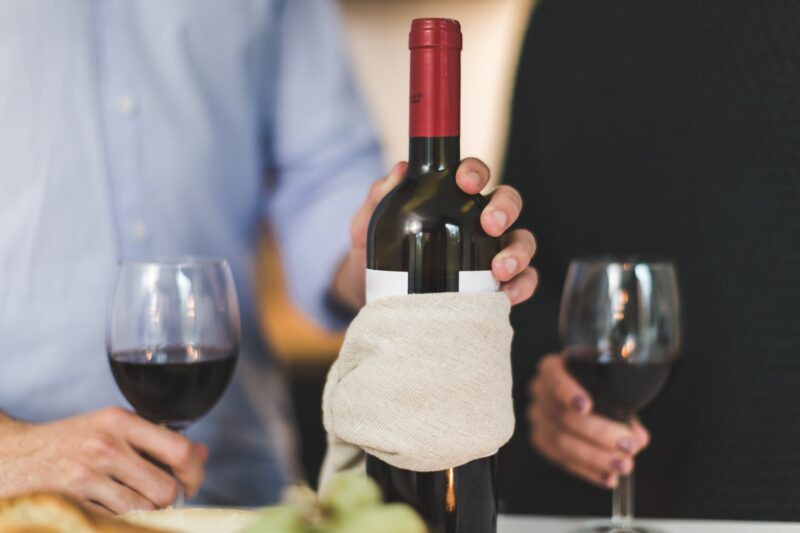 Having lots of acid and strong tannins, Nebbiolo can be a tricky red wine. The flavor and light color of this wine will surely surprise any wine lover. Its flavor also gets more interesting once it ages, which is why it can be a good choice for your party. In terms of food pairings, a nebb pairs well with fatty and gamey meats such as pork shank, goose, or duck.
Merlot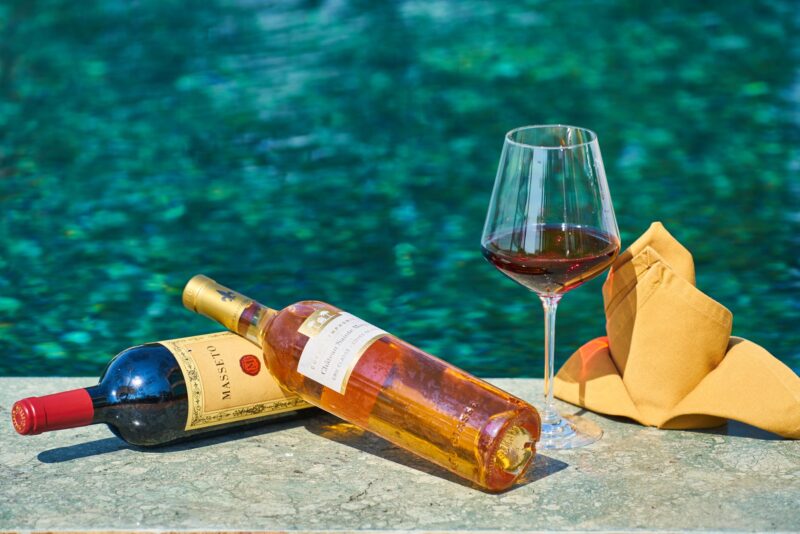 Also referred to as "the little blackbird", merlot is a more supple and soft variety of grapes. Oftentimes, it's described as juicy with flavors of cherry and chocolate. In fact, it's more delicious when paired with steak fries or a cheeseburger.
Merlot is also considered as an easy-drinking wine or a crowd-pleasing kind of wine because of its characteristics. Its soft fruit flavors make the wine taste great at a younger age, which is one of the reasons why most winemakers and wine enthusiasts love it.
Zinfandel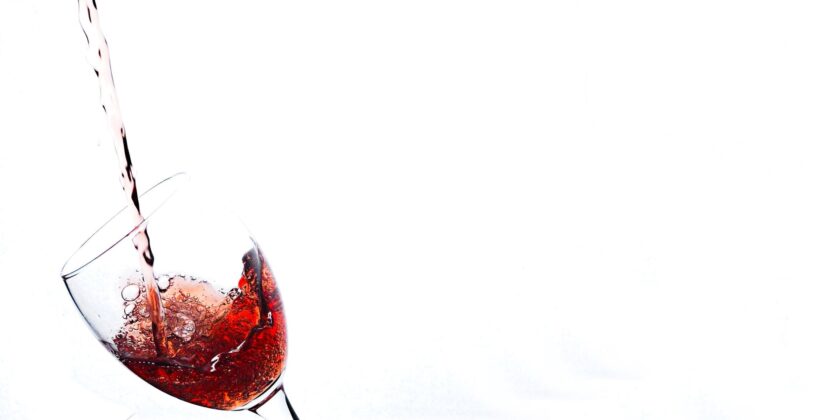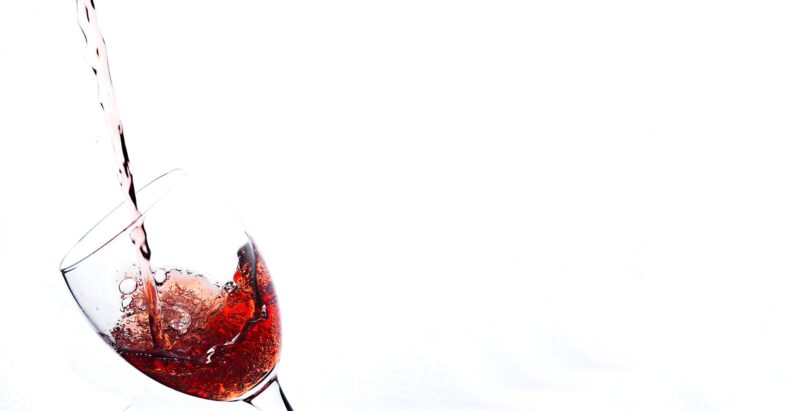 It's America's favorite wine variety. Known for being fruity, zinfandels have a high alcohol content and are spicier than other red wine varietals. Most zinfandels have a strawberry-leaning or cherry juicy fruitiness. They're lower in tannins with a smoky, fuller body, which makes it easy to drink.
The unique flavor profile of zinfandels makes them a good counterpart to lasagna, pizza, and some foods with tart sauces as well as cheese.
Malbec
It's one of the darkest, luxurious, and rich variety of red wines and known for its dark fruit, plum flavors, and smoky finish. Malbec is also a good alternative to more expensive red wines like syrah and cabernet sauvignon.
Since malbecs don't have a long finish like cabernet sauvignons, they can be paired with foods such as leaner red meats. The taste of this red wine also tastes well with funky and rustic flavors including cumin spice, mushrooms, and blue cheese.
Conclusion
Everybody loves red wine, making it a perfect choice for your party. Depending on your preferences when it comes to red wine, don't forget to consider those varieties above and you can be assured that all of your guests will enjoy your party.