Often when the wine is aging potassium bitartrate sediments form in it, and one of the ways for removing is by pouring wine into a carafe or a decanter. Those useful glass things remove sediments from your wine, aerate and give room for sulfites and sulfides to evaporate. This all affects the overall taste of wine.
Decanters are super easy for use, and you can pour your wine without dribbling. At the moment on the market, you have many models of carafe and decanters because people now know all the benefits of using one.
The wine lovers now have the challenge to find the perfect styled decanter with the most useful design. If you want to find out more about 5 best wine decanters in 2020 just keep reading this article.
1. Le Chateau Wine Decanter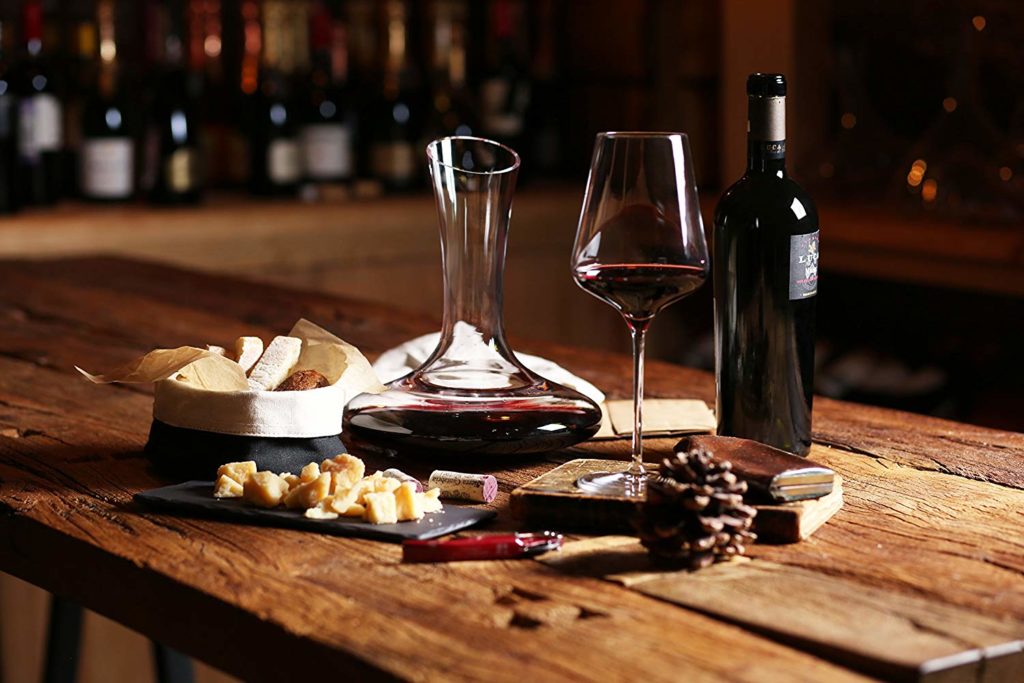 This is the most beautiful and elegant decanter which is built to lasts forever. You will enjoy all the benefits of this wine accessorize on your table, and you will be able to smell all the flavors of your wine. This decanter has an 8.5-inch bottom and perfect design which helps you to taste the real aroma and ingredients of wine.
The main characteristics of this carafe are a wide bottom and slanted top which makes pouring wine very easy. You will not spill a single drop. With the beautiful design decanter of this company is a perfect gift for your friends or any wine lover. The decanter can hold a 750 ml bottle and a wide base enables for aerating all the flavor from your wine.
2. Vintorio Wine Decanter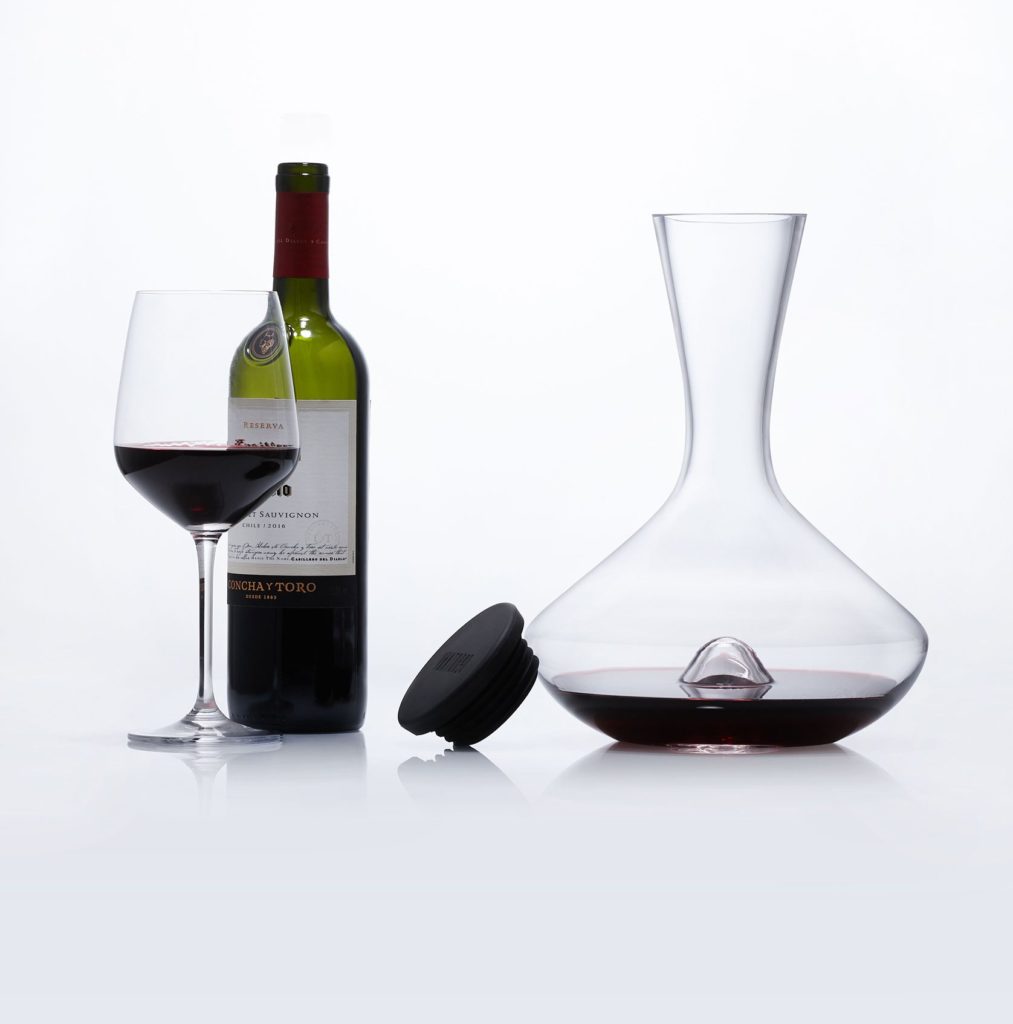 The major benefit of this decanter is that at the same time aerates and invigorates your wine from the bottle. You will taste the real aroma from your wine and it is very easy for us. It has a unique and elegant design that is made with FDA approved materials.
You do not need to pour all your wine in a carafe, the decanter is attached to the bottle, so when you pour wine in the glass, the wine first passes through the decanter.
Before it goes to your glass the wine pass through decanter with a three-hole aeration chamber. You can put the decanter on every type of wine bottle, and for just a few seconds you will get the better version of your wine. When it comes to cleaning it is very easy, just wash with water after you take down from the bottle.
3. Menu Winebreather Carafe


Menu Carafe is one of the fastest carafes for aerating your wine, and you can choose either you want to drink from the carafe or from the wine bottle. The process of aerating wine goes like this; when you open your wine bottle just press carafe on to its top, then flip it, and pour wine into your decanter.
This decanter is the best when you having a party or a dinner with a lot of guests. The two of the most important things when it comes to this carafe; it is easy to use and easy to clean.
4. Savino SAV4105 Wine Decanter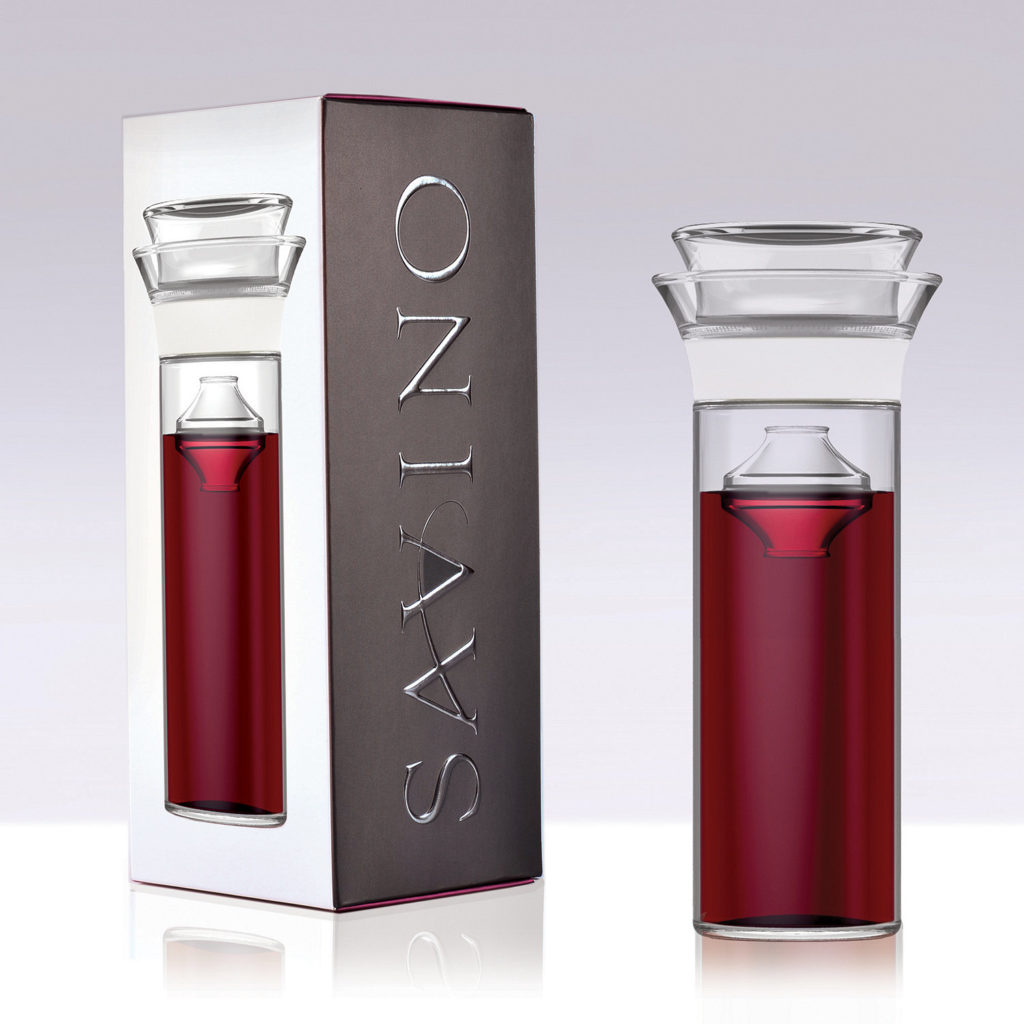 Savino decanter is made from the BPA free silicone and Tritan copolyester material, and it is the only model that allows you to keep your wine in decanter fresh for up to one week because it has a special cork.
It is perfect for traveling when you are going on a holiday or just on the weekend gate-away. You can also use decanter as wine storage because it is freezer safe.
5. Bormioli Rocco Misura PZ Wine Carafe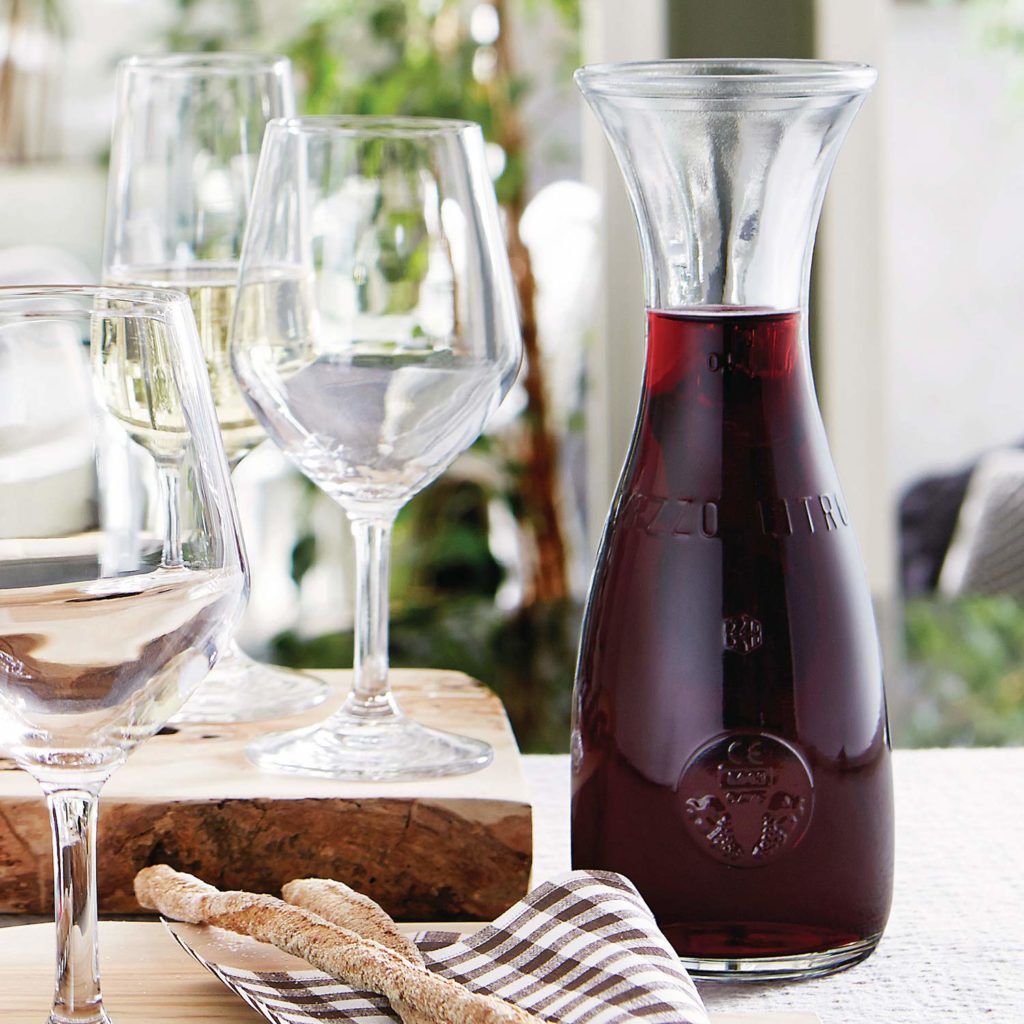 The main benefit of this carafe is a wide mouth for adding fruits or ice cubes in your wine. This is one is the most popular model of decanters, very practical but with stunning design because it can be used for various drinks not only wine.
It is very easy for using and cleaning. It is built to last and you will pour drinks without spilling a drop of wine.