1. Vinturi Essential Wine Aerator – Best Overall




This aerator is on the number one position because of its quality and simplicity, as well as because it is a fan favorite. It is made from acrylic and is around six inches high and two inches wide.
Therefore, this gadget is easy to store and dishwasher safe. You use it by holding it over a wine glass and pouring the wine through it. This gives you an instant aeration process that enhances flavor, bouquet, and finish of your wine. It also has a no-drip stand for easier handling.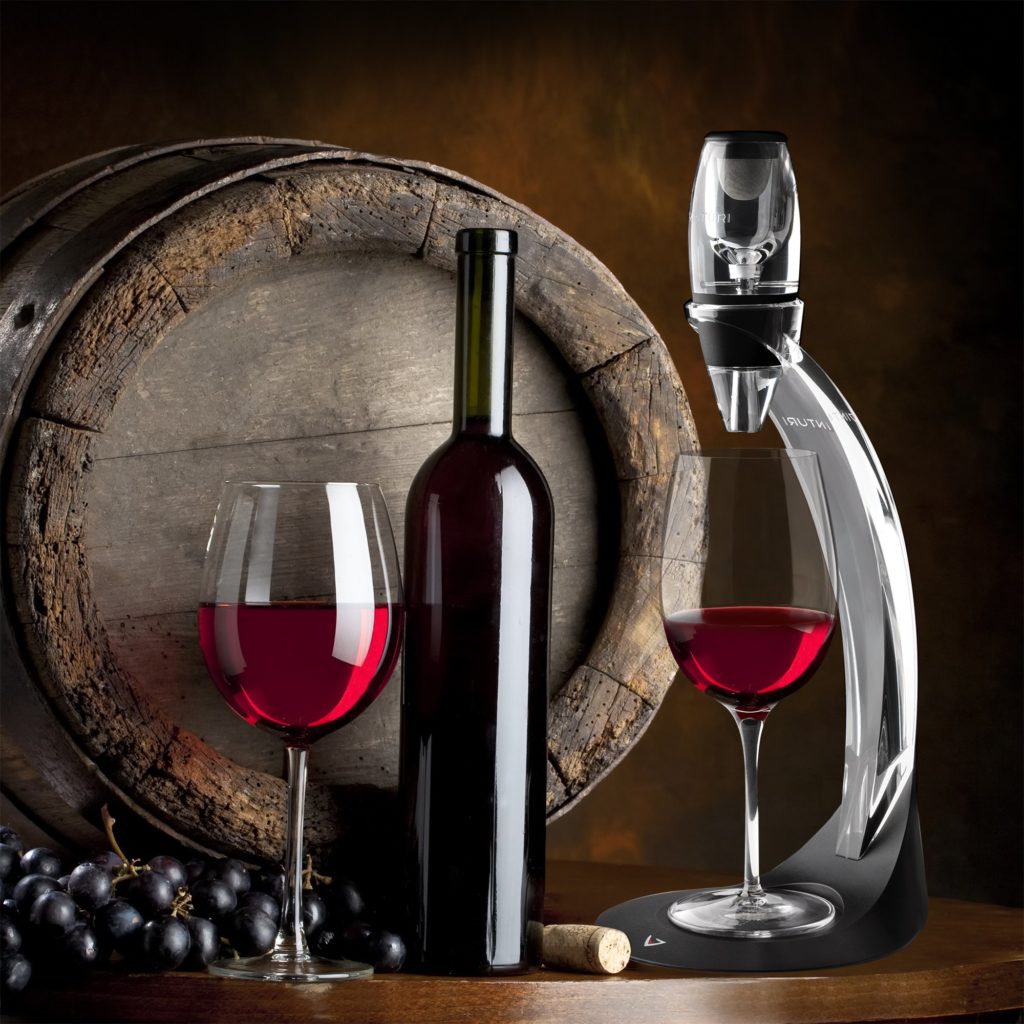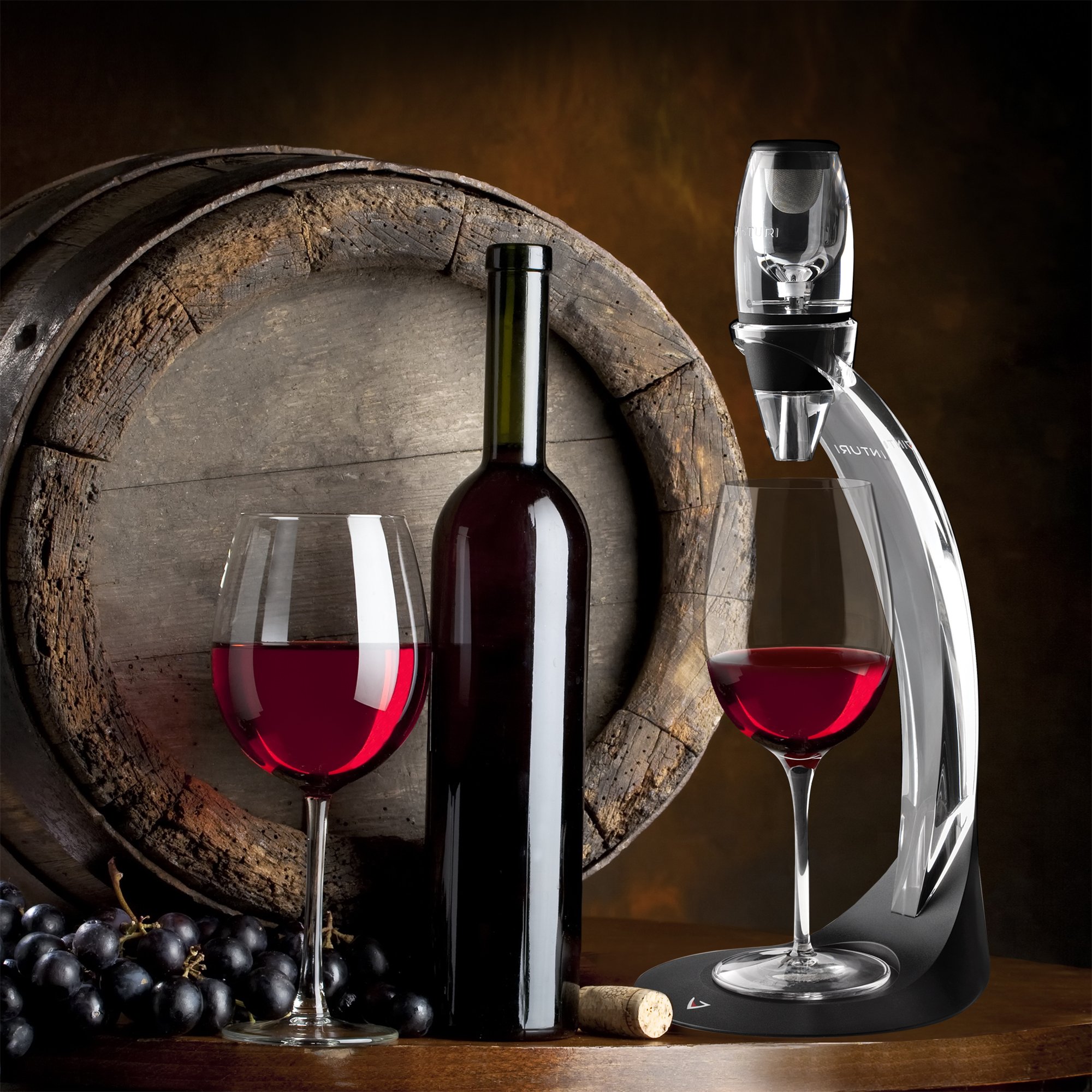 Most users of this aerator give it a perfect rating, and they note a significant improvement in taste after using the product. It is perfect for blind tastings. On the negative side, some reported cracks or leaking when using it.
In any case, this one makes for a great stocking stuffer or even a small gift for the newlyweds.
2. Wine On-Bottle Aerator Pourer Decanter Spout – Best Budget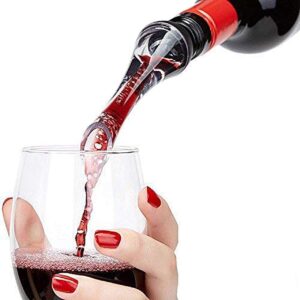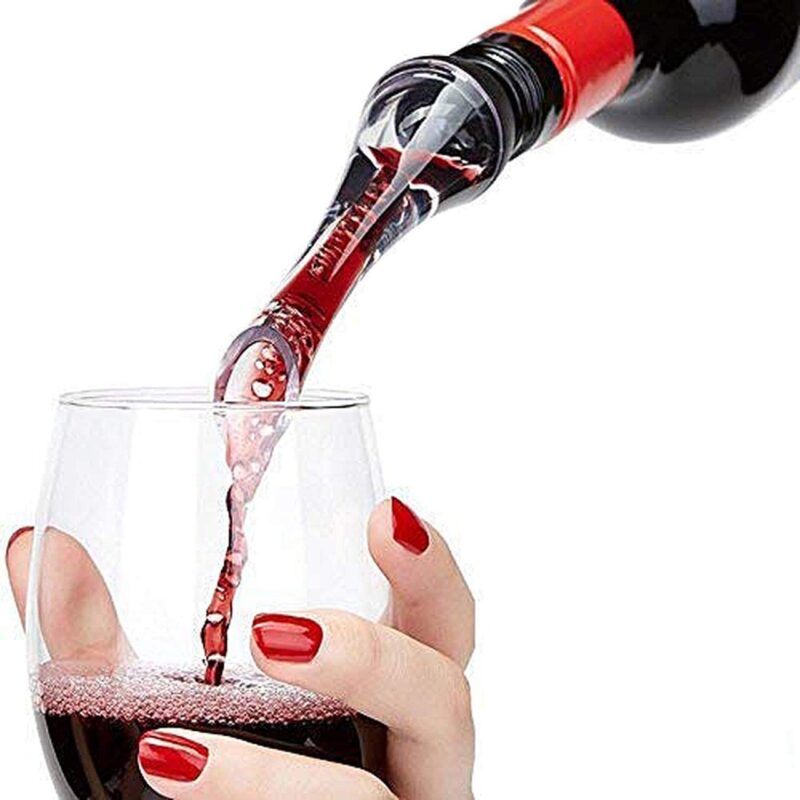 This aerator goes on the bottle and allows drinking wine without waiting because it aerates while it pours. Just pop it into the bottle and pour wine into your glass through it. You are able to see air bubbles that infuse oxygen into your wine for a better flavor.
While it is a great aerator, the ribbed and tapered rubber stopper means it is a leak-free seal for any and all wine bottles. The utility is of an elegant tear-shape design that looks good while it does its work. The pour angle is designed so that the bottle is ergonomically tilted for even easier pouring.
The aerator disassembles into two parts for easy cleaning. Just rinse it with running water. Assembly is equally easy.
3. Aervana One-Touch Luxury Wine Aerator – Best High-End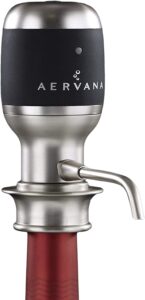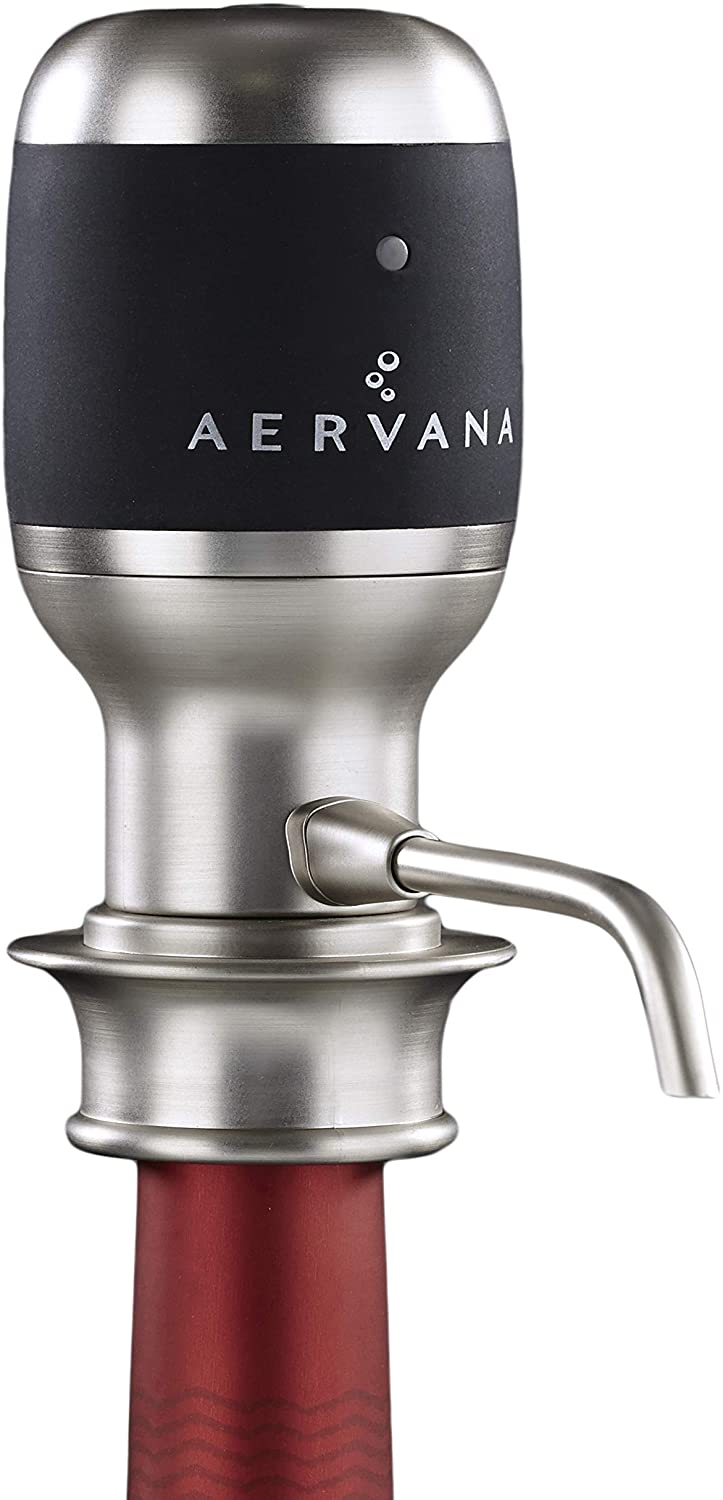 This is an electric wine aerator worth the money if you want to get a high-quality product with fancy features. It can transform into a personal tap for wine bottles, and with a simple button push, delivers aerated wine straight into your glass.
The company claims this is the only aerator that keeps the wine sediment at the bottom of the bottle, and never pours it into glasses. The device is small and portable, perfect for wine parties, picnics, and beach trips.
When you have to clean it, fill an empty wine bottle with water and use it as you would with wine. After this, use a washcloth to wipe the rest. The aerator needs six AAA batteries, and they are included in the package.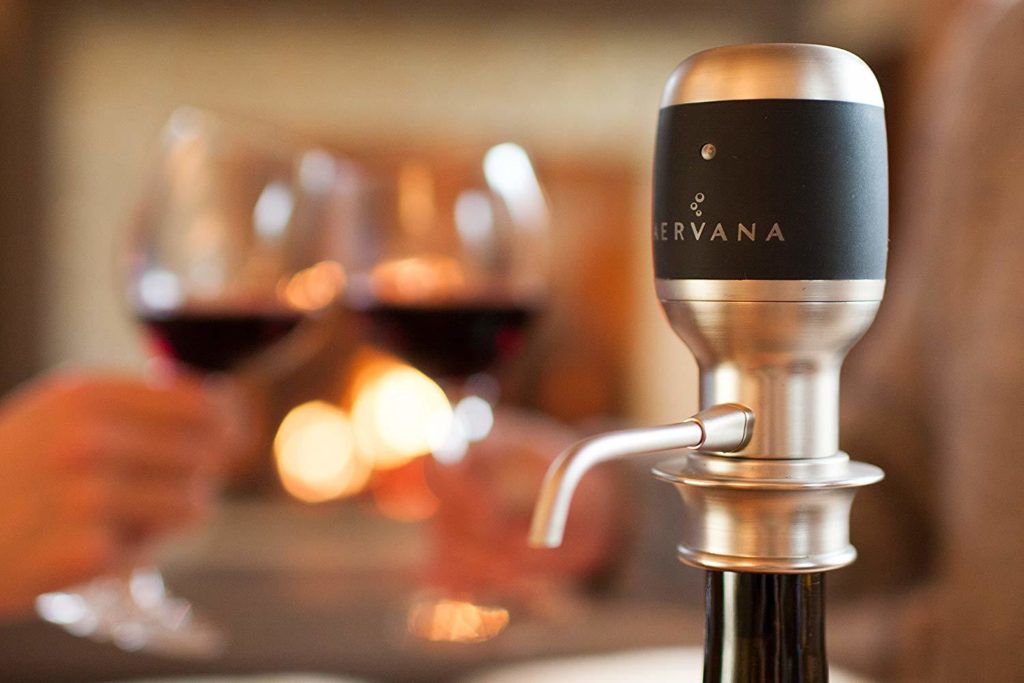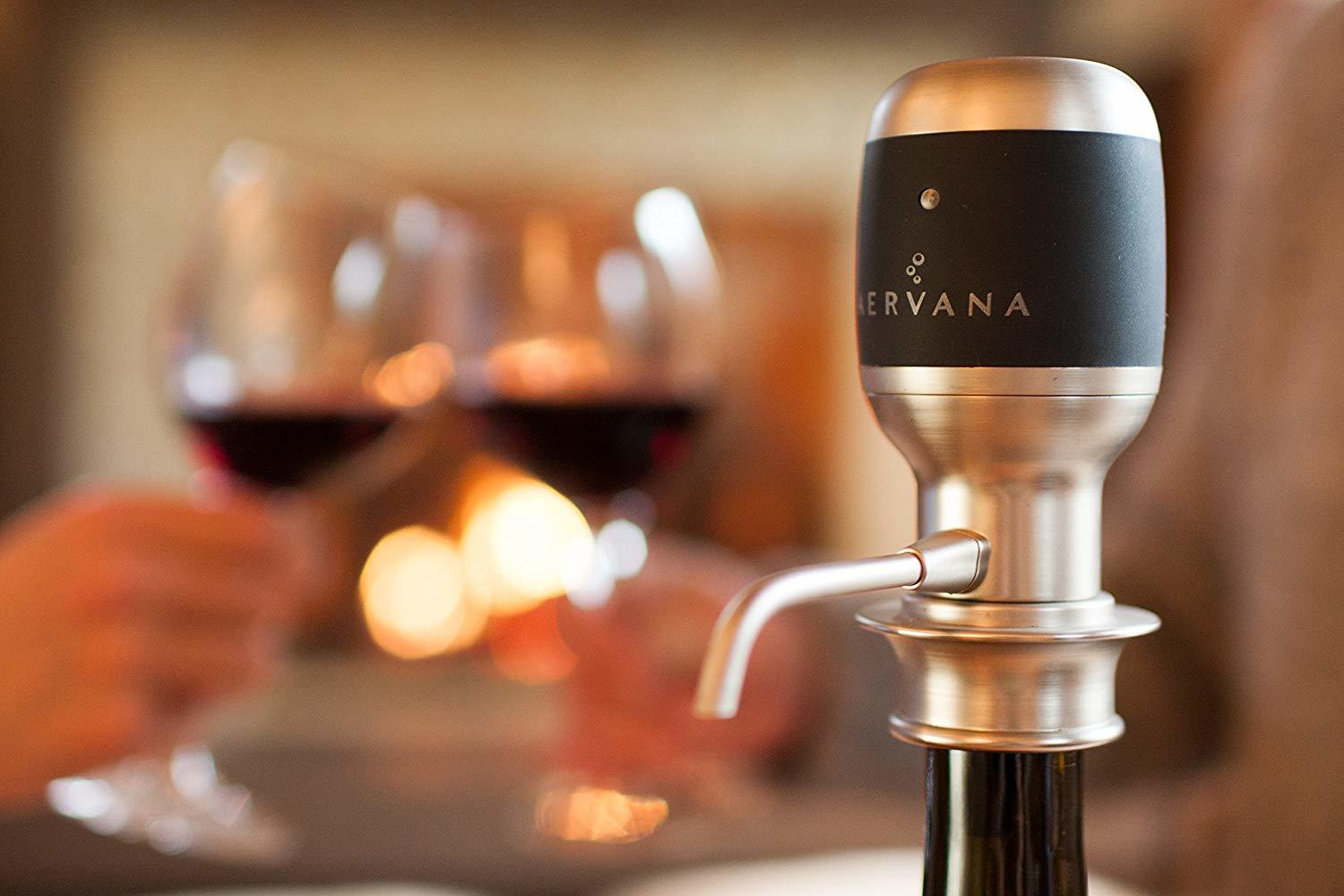 Most users are very pleased with the purchase, praising its sophisticated design and the convenient way to dispense the wine. Some reported issues with breaking sooner than expected, but the majority did not have problems with it.
4. Vintorio Wine Aerator Pourer – Best Pourer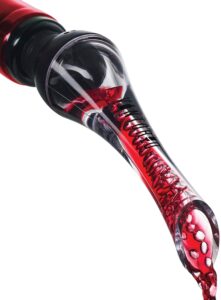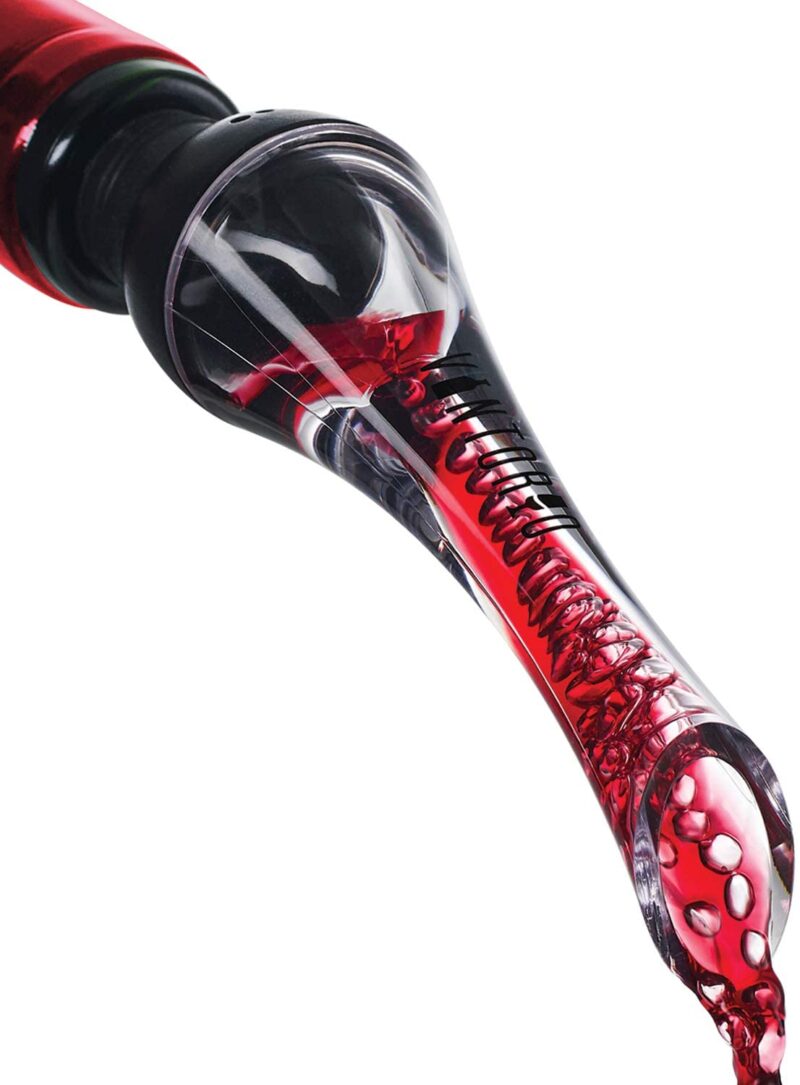 If you only need a simple pouring mechanism, this pick is perfect for that. With this one, you stick the device into the bottle and pour it almost instantly. It is made from FDA-approved materials with a rubber stopper that comes with a leak-free seal.
In addition, the acrylic pour spout is ergonomically slanted for easy and drip-less pouring. Amazingly, this product comes with a lifetime guarantee from the manufacturer.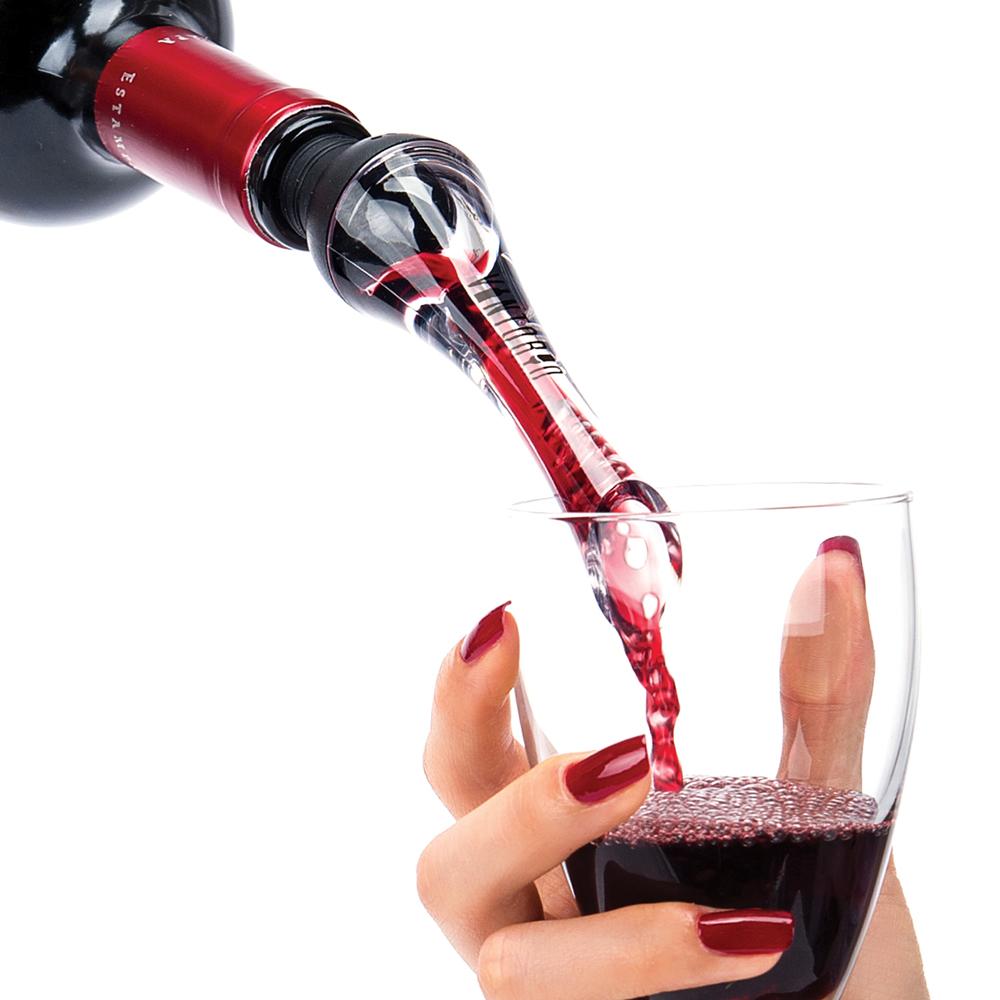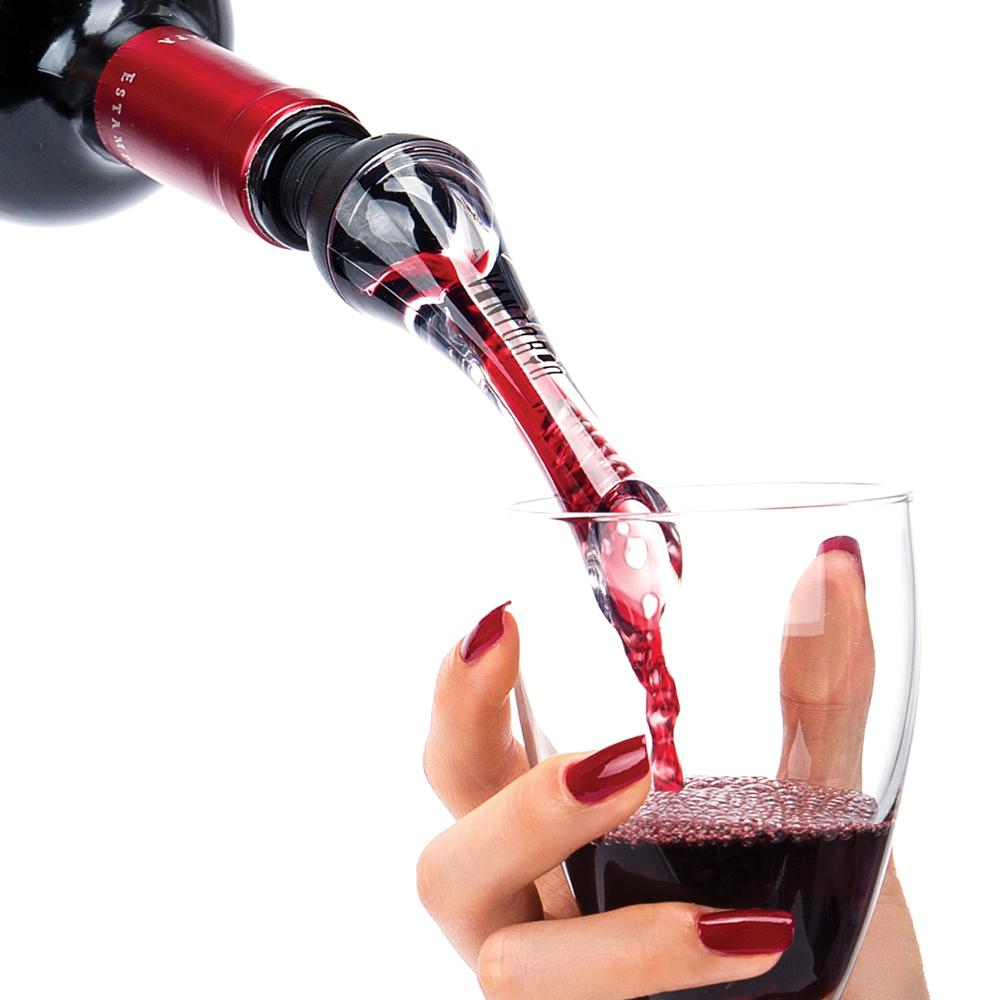 Users love the product, and it is a top seller in its category. People claim it makes a $12 bottle taste like a $25 one, and most reviewers agree that it makes the taste dramatically different.
Some reported issues with leaking, but the overwhelming number had only positive things to say about this aerator.
5. Rabbit Wine Aerator – Best Basic


Do you need a simple and inexpensive but still useful aerator? This one from Rabbit is made from silicone and polished stainless steel, meaning it is durable and will last you for a long time.
Insert it into an uncorked bottle, and pour the wine for improved quality and flavor. The spout prevents drips, and the only bad side is that it is not dishwasher safe, but you can easily wash it by hand with some warm water and soap.
This is another top seller in its category and beloved by many users. People praise the taste difference and ease of use.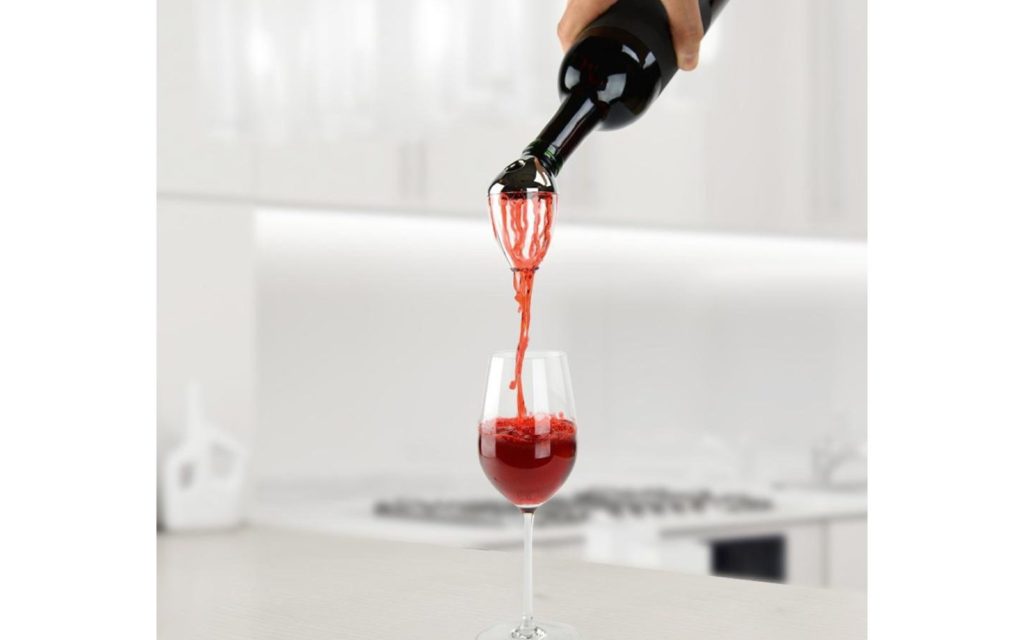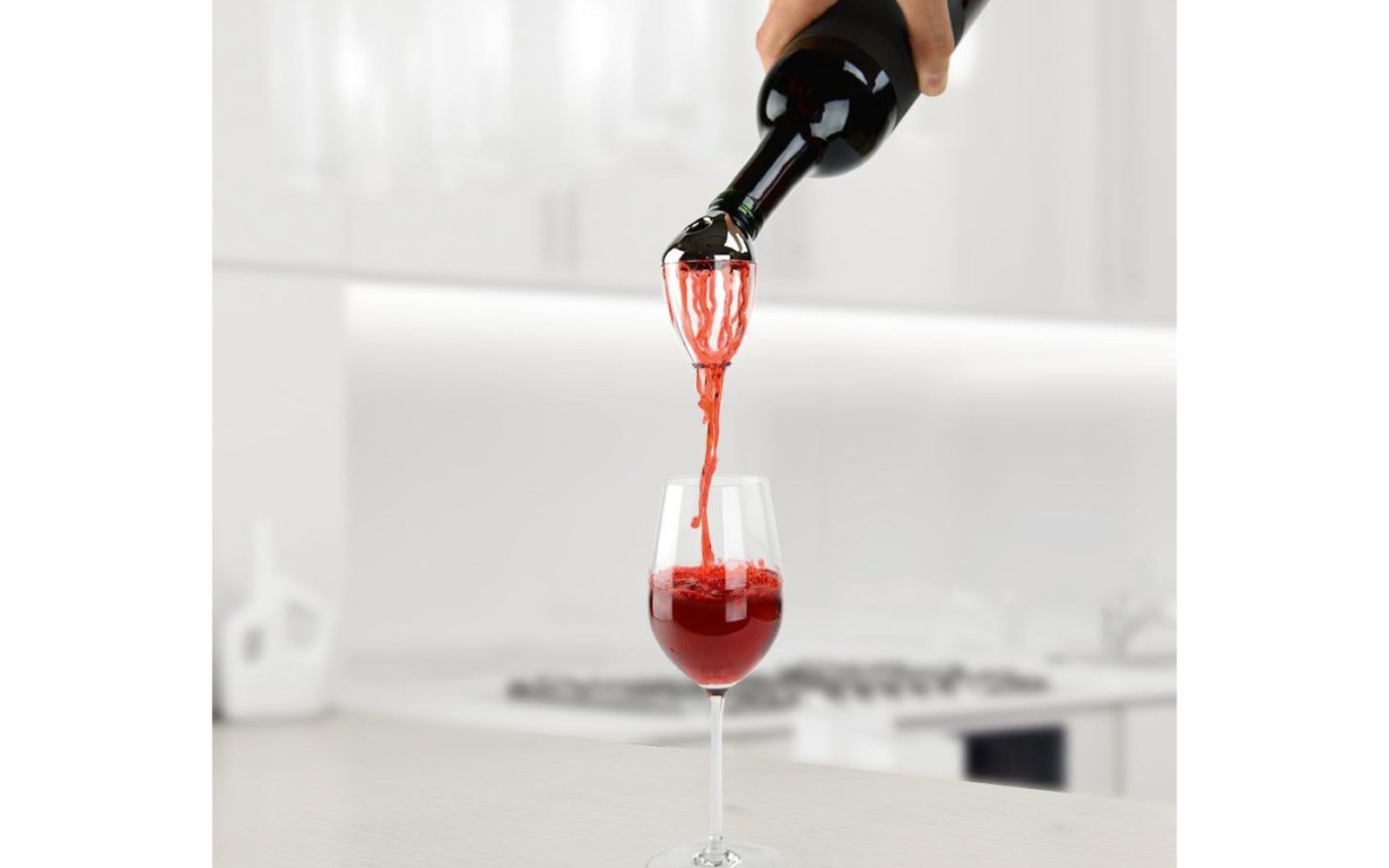 One noted how it makes a funny sound while it aerates, so it may not be the best for fancy dinner parties, but it is a product that does what it is supposed to for a fair price.
6. Soiree Bottle-Top Wine Aerator – Best Basic Runner-Up




This aerator offers you a simple way to have extra oxygen in your glass of wine. This basic and yet effective Soiree Bottle-Top Wine decanter and aerator is very well designed and amazingly easy to use.
It is rated quite highly, and it sports a sleek borosilicate-strengthened glass blend, as well as a five-ring gasket.
Therefore, it will fit nearly every type of wine bottle you might have. It is also small enough for easy storing and mobility.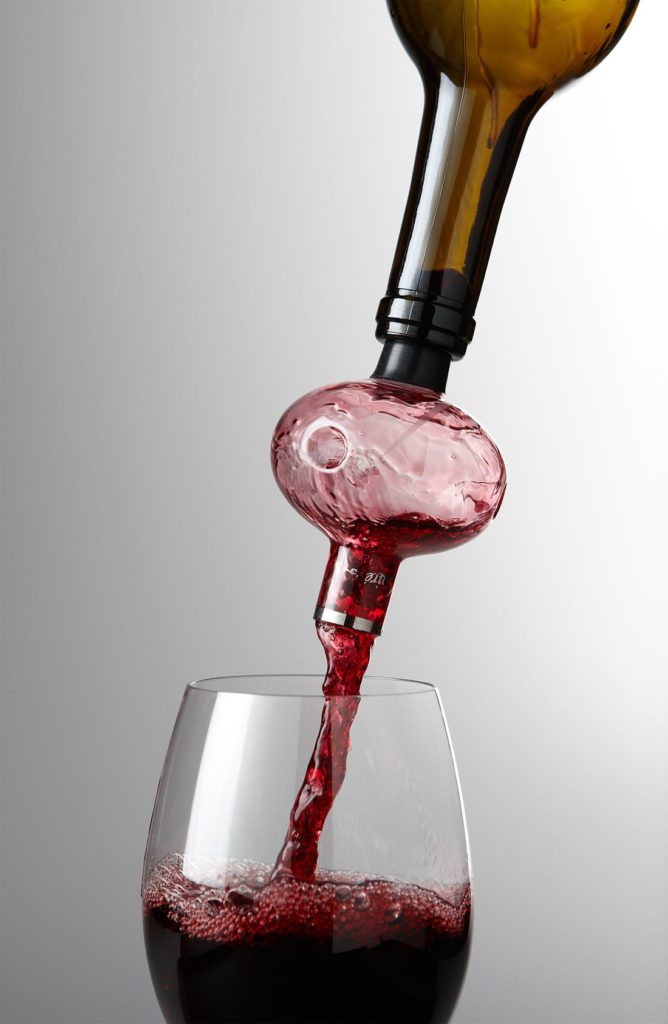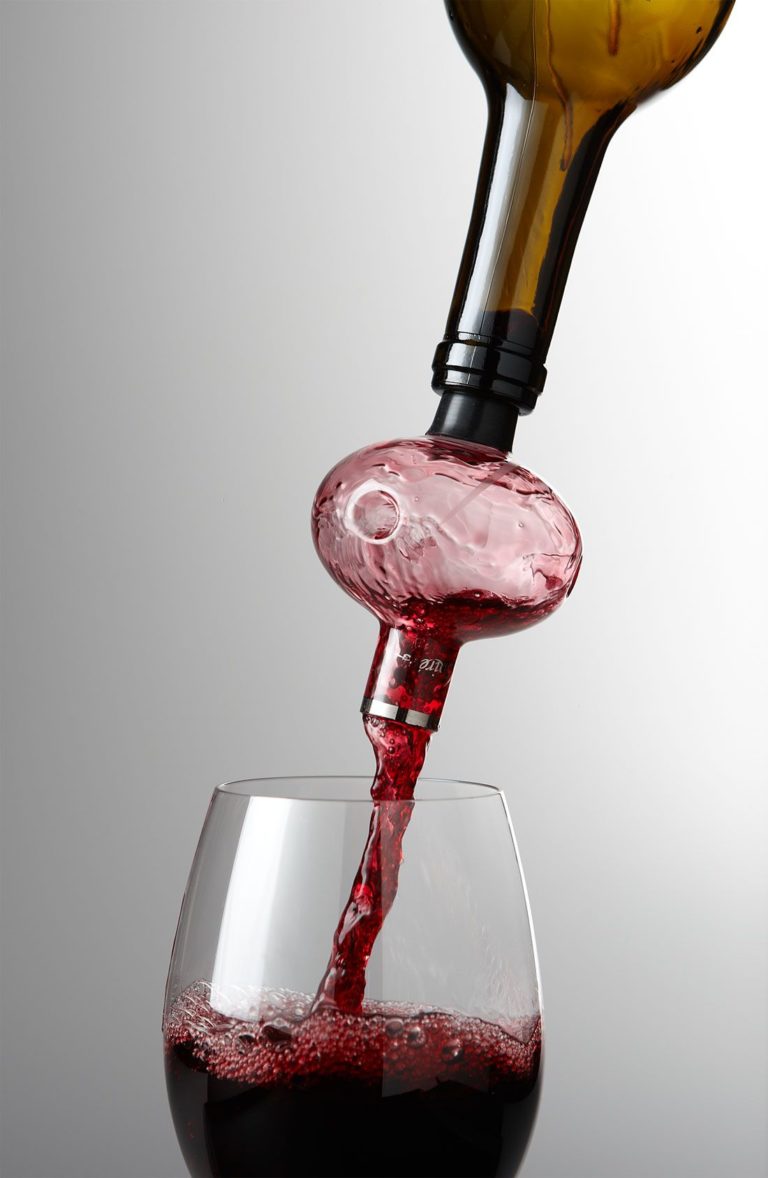 7. Zazzol Wine Aerator and Decanter – Best Wine Aerator and Decanter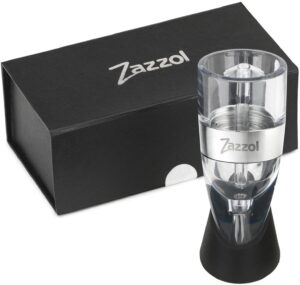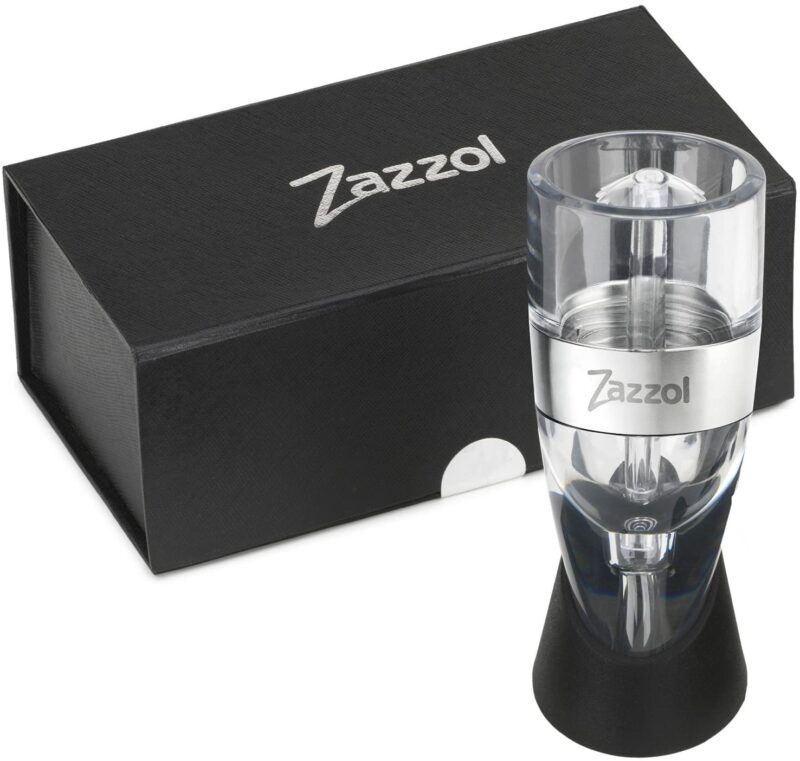 You cannot find anything easier or more effective to aerate your wine than the Zazzol Wine Aerator and Decanter.
This globally used product is designed to aerate the wine in three easy steps. First, your wine is dispersed over a cone, then it is drained through 32 holes and finally passed into your glass.
This way, the liquid is properly mixed with oxygen for an elevated taste and fullness that equals a delicious glass of wine.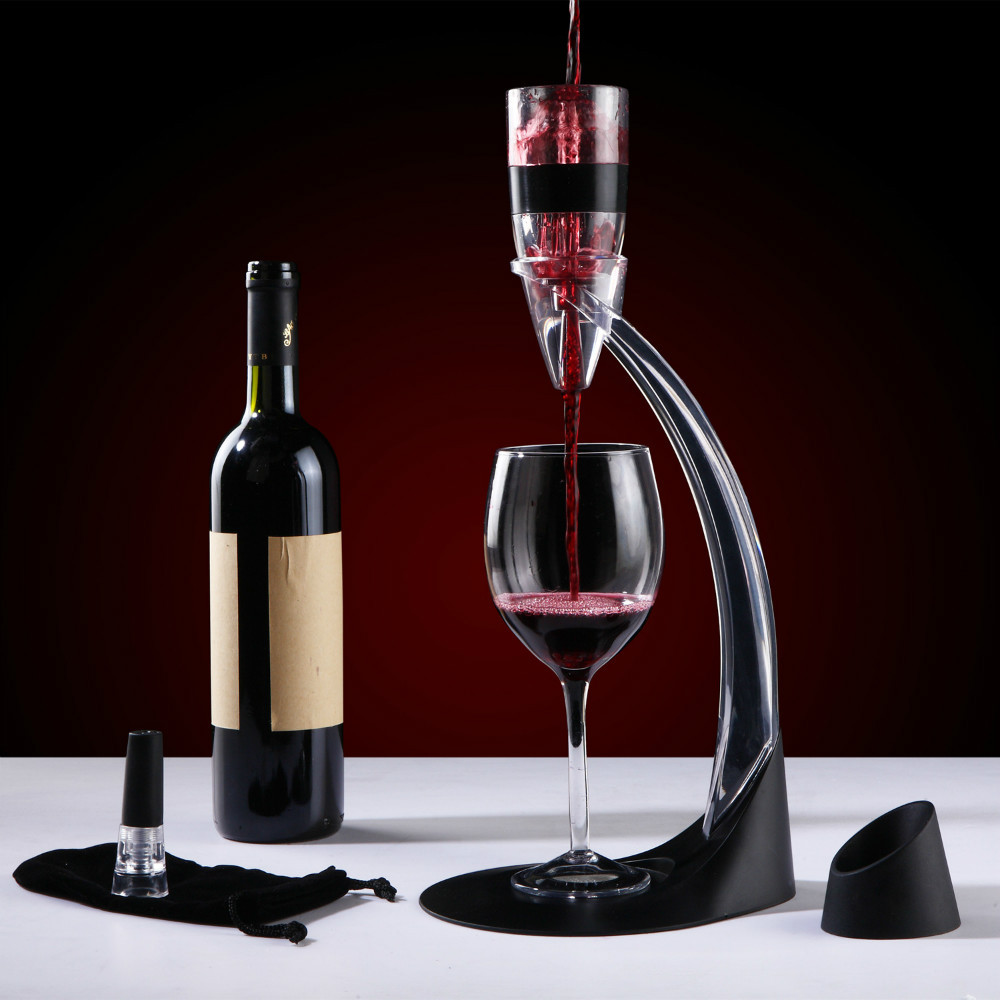 8. WAERATOR 1-Button Electric Aerator – Best Electric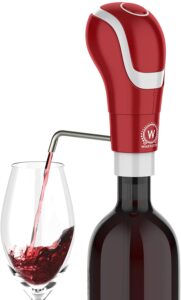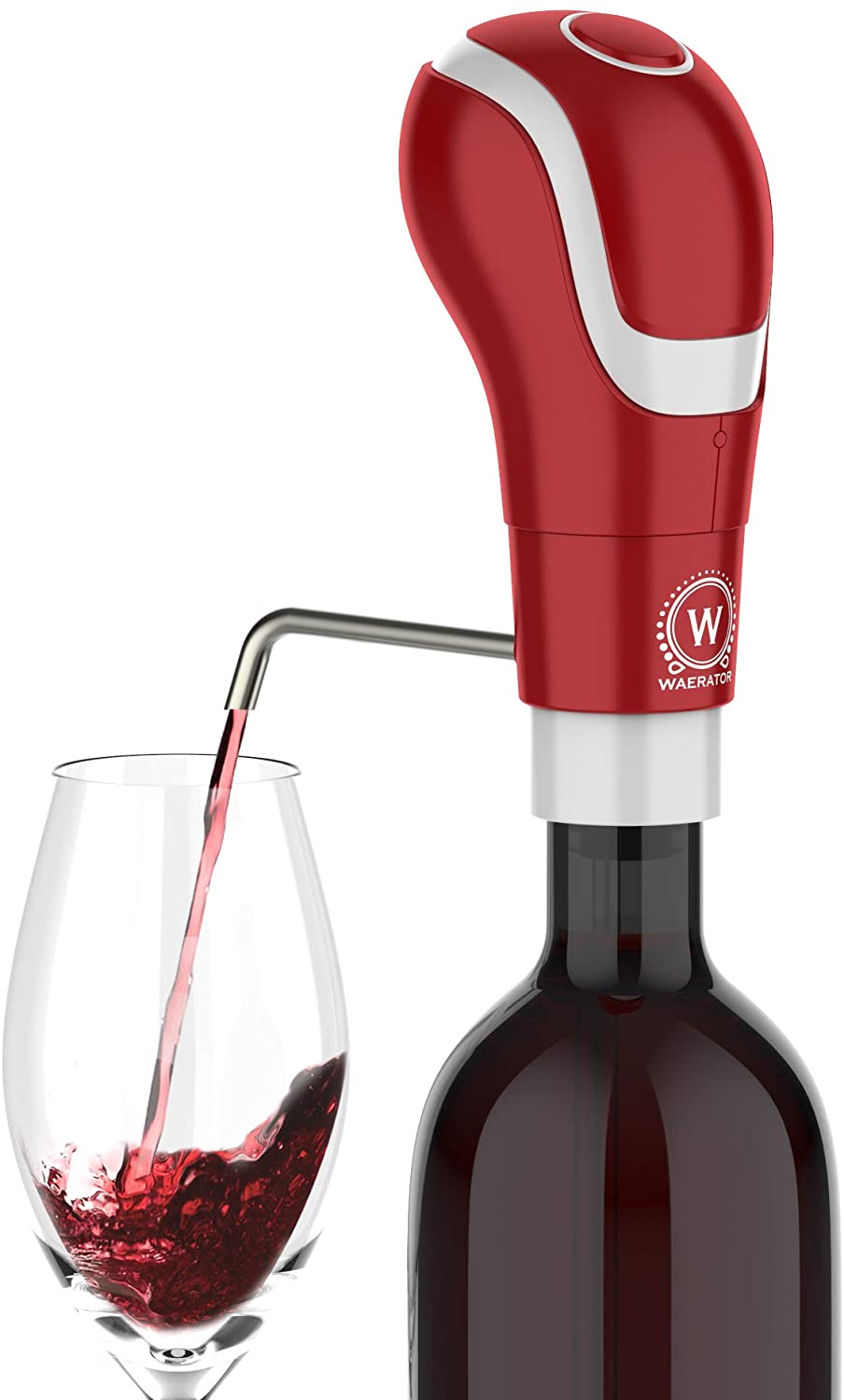 It does not matter if you wish to have a glass of velvety red, crisp white, or sparkling rose wine with this aerator. The WAERATOR Instant 1-Button Electric aerator is the perfect tool for wine lovers everywhere.
It works through simple mechanics, as it aerates and oxidizes your wine in one push of a button. It is a great pick for people who treasure the effortless usage and maintenance instead of too much technology.
Thanks to the airtight rubber seal and a dual infusion and suction system, it will always keep your wine fresh and tasty for however long you need it.