Nowadays, there are a countless number of wine openers available, but every wine expert claims that the simple, double-hinged corkscrews are hard to beat. These kinds of bottle openers use their hinge mechanism to open a bottle quickly and effortlessly. Moreover, double-hinged corkscrews are lightweight and compact tools that are easy to store and carry around.
These tools are used by bartenders and waiters everywhere around the world, especially because they don't break the cork. Hence, this product is a clear example that simplicity beats complexity. Here are the best double-hinged bottle openers you can buy.
1. HiCoup Kitchenware Waiters Corkscrew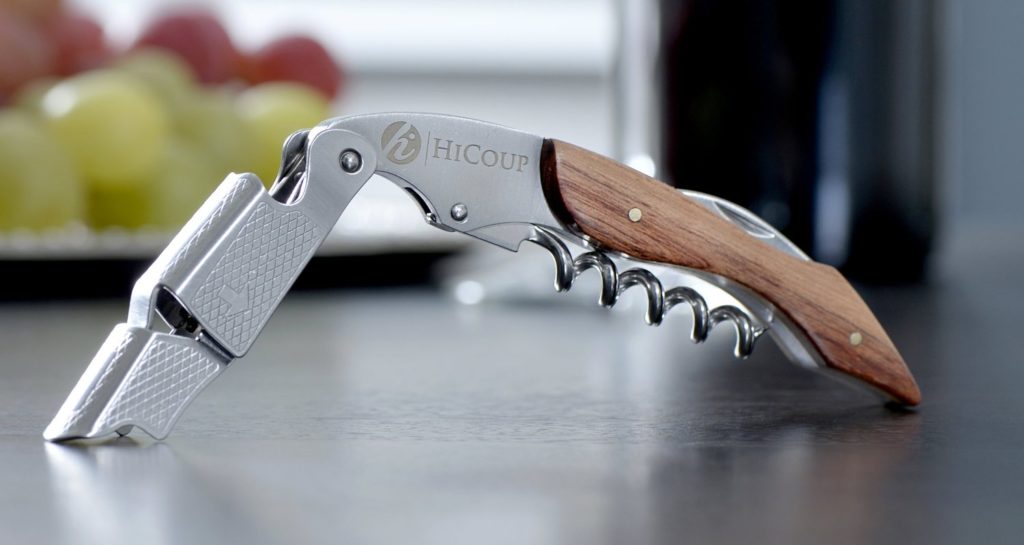 This professional bottle screw is a high-quality product. It features a well-engineered and durable system and a precision-crafted design which opens most bottle types. The HiCoup Kitchenware Waiters Wine Opener is very affordable and made of 420 stainless steel, which is prone to breaking, rusting, and bending.
It comes with a comfortable Rosewood handle and an expert foil cutter. The heavy-duty stainless steel body makes this tool an exceptional product to have and use.
2. Truetap Metallic Double Hinged Waiter's Corkscrew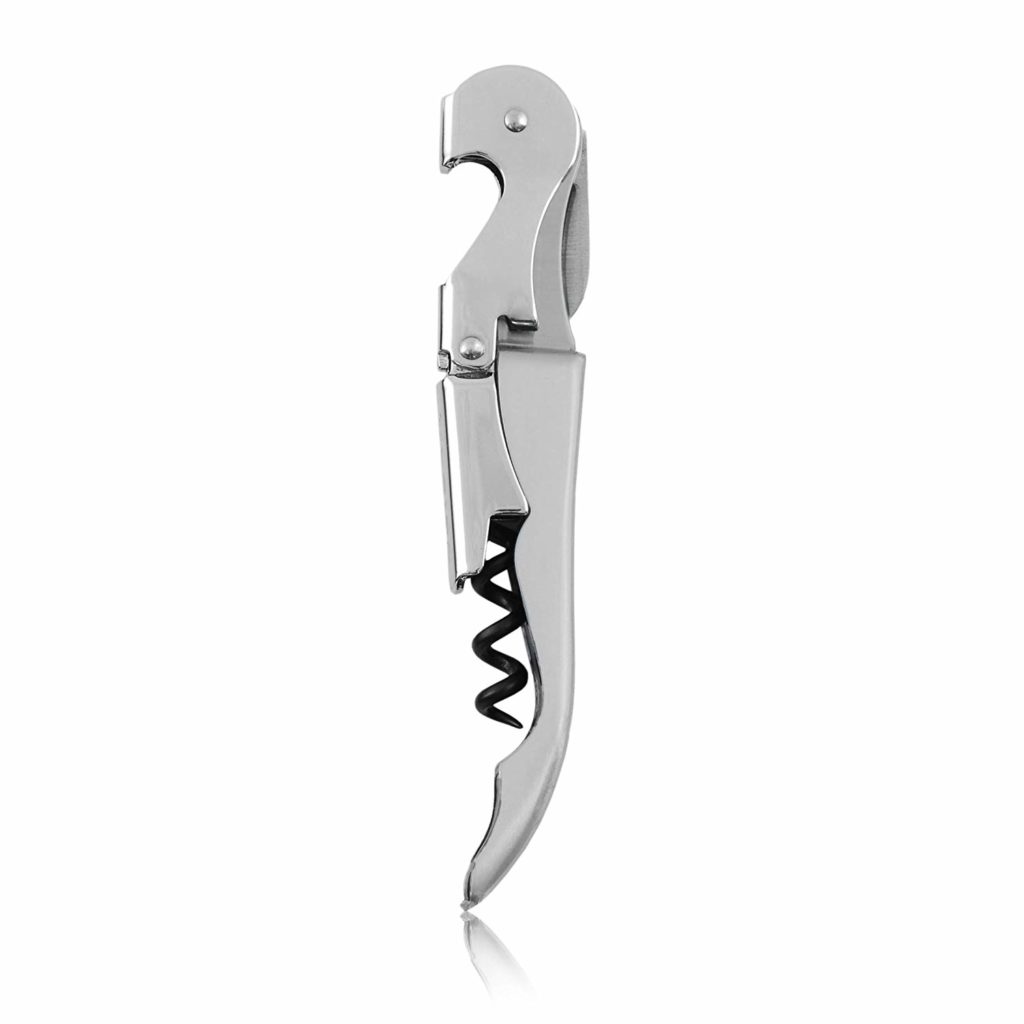 This is one of the best tools you can find as it comes with a feature-rich and compact design. It is a very portable and lightweight tool made of long-lasting metal and can be used on a day-to-day basis. Its curved handle provides comfort and won't slip when using it.
Additionally, it has a very convenient 5-turn worm that drills and secures corks without crumbling. It features an effective foil cutter and stylish design which makes it a great value for money.
3. Coutale Sommelier Innovation Corkscrew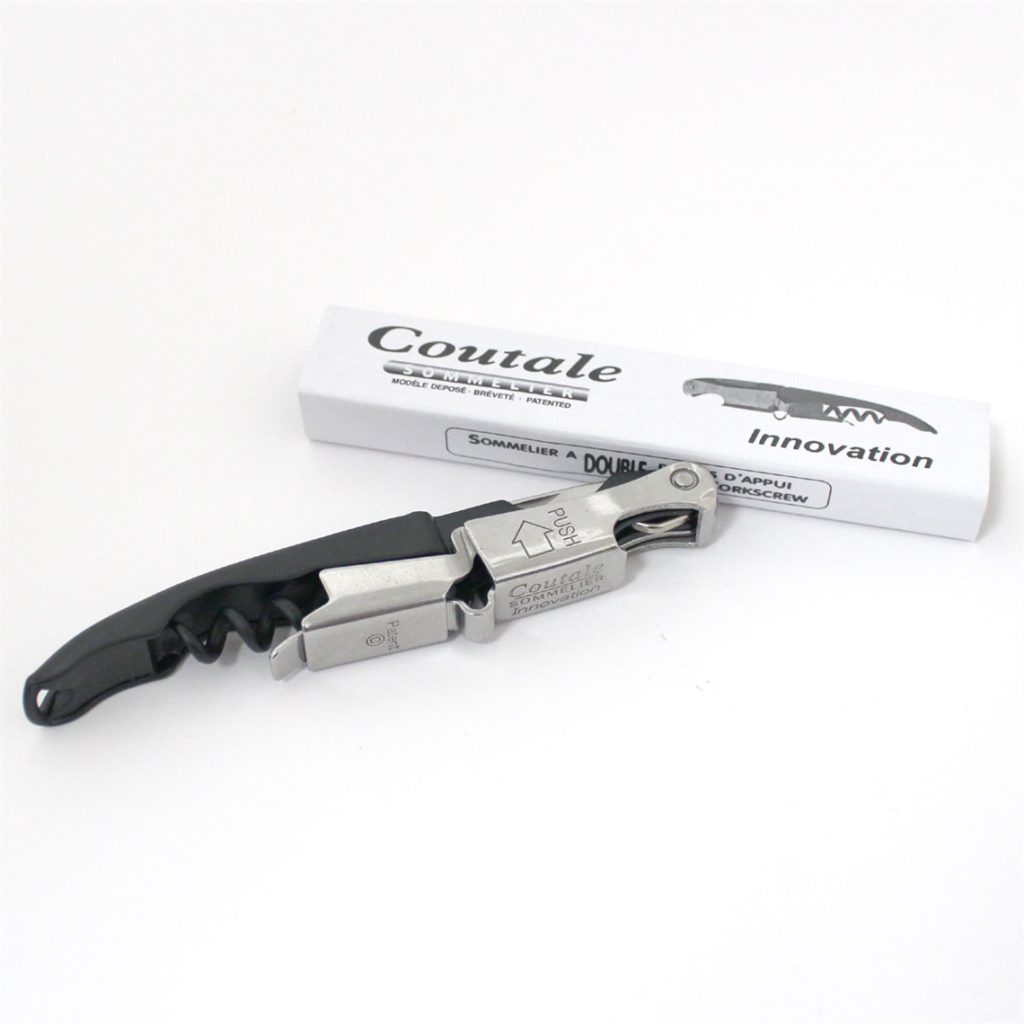 This product definitely deserves a place on our list due to its uniqueness. It features an innovative design, a patented spring-loaded lever, an on-board foil cutter, and an automatic knife closure.
The Coutale Sommelier Innovation product is made of solid stainless steel material which makes it durable and not prone to rusting, breaking, and corroding. You will be able to open hundreds of bottles with this unit.
Furthermore, this product has a Teflon-coated worm and offers low friction, which helps open bottles effortlessly.
4. Pulltap's Double-Hinged Waiters Corkscrew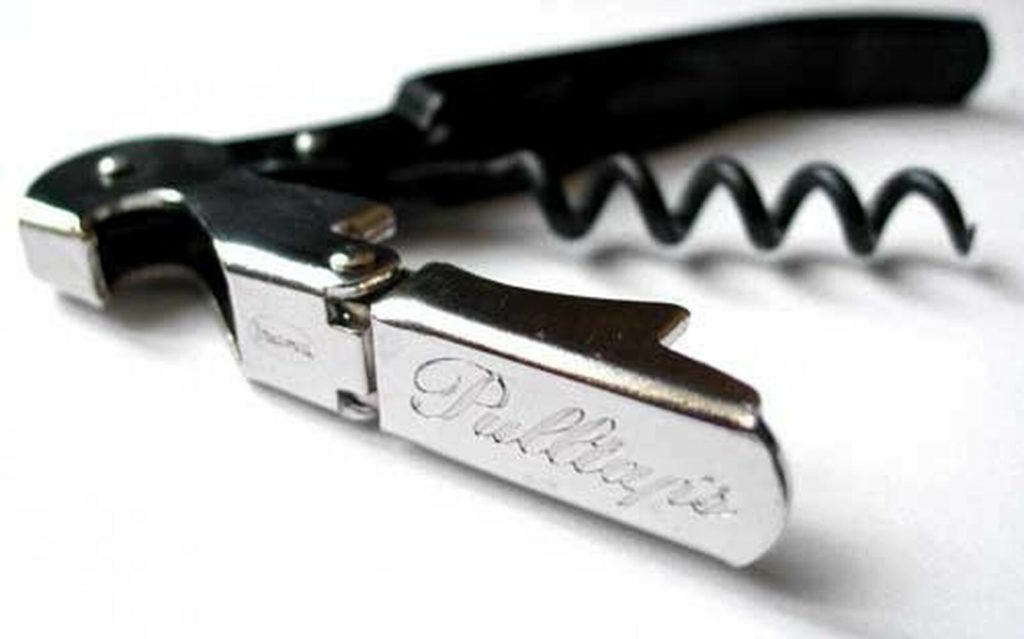 This product is an excellent combination of value and quality. It features a sleek design, a nickel-plated double-hinged lever, a retractable Teflon-coated spiral, and a hinged serrated blade for cutting foil.
So, you can use it to remove both natural and synthetic seals easily. It is also famous for its durability, which is a crucial aspect when purchasing a product like this one.
5. HQY Stainless Steel Waiters Corkscrew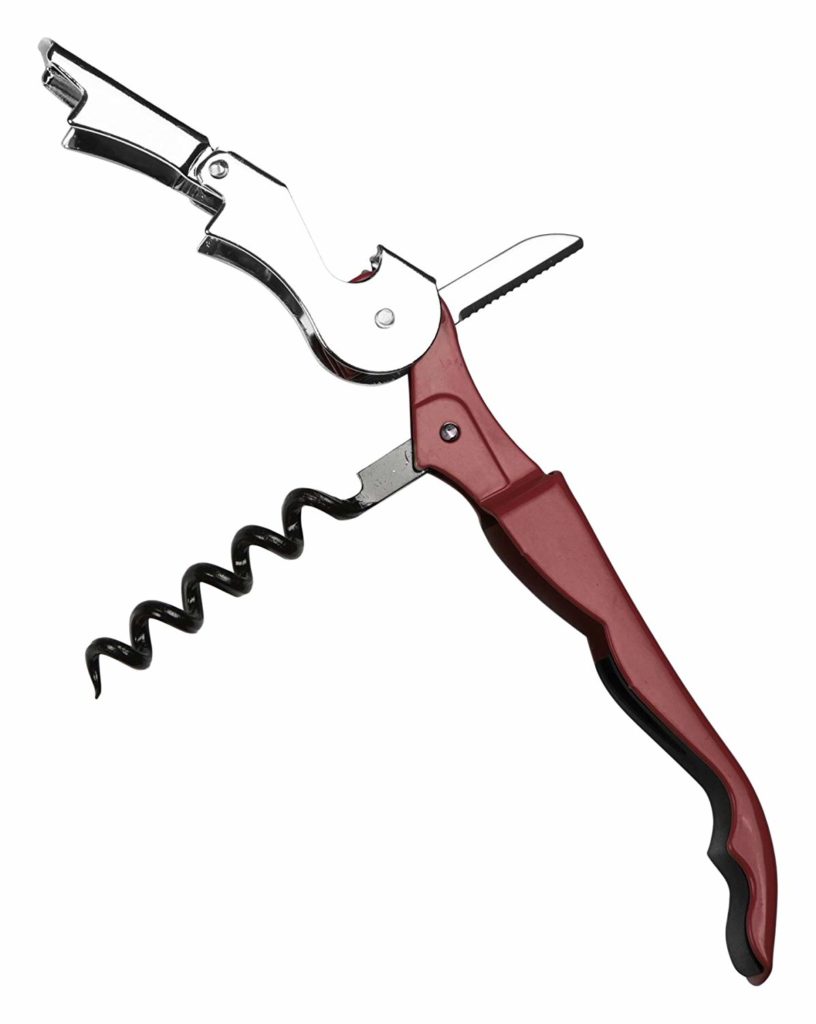 This model stands out in many aspects as you get a top-notch and well-engineered product for a very affordable price. It comes with an efficient 2-stage hinge mechanism and has good leverage. This multi-functional unit is one of the best for pulling corks you can find on the market.
It also comes with an onboard bottle opener and a serrated cutter for removing metallic and plastic coils. The best feature of this unit is its lifetime customer guarantee and impeccable style. 
6. Gitko Wine Opener & Waiters Corkscrew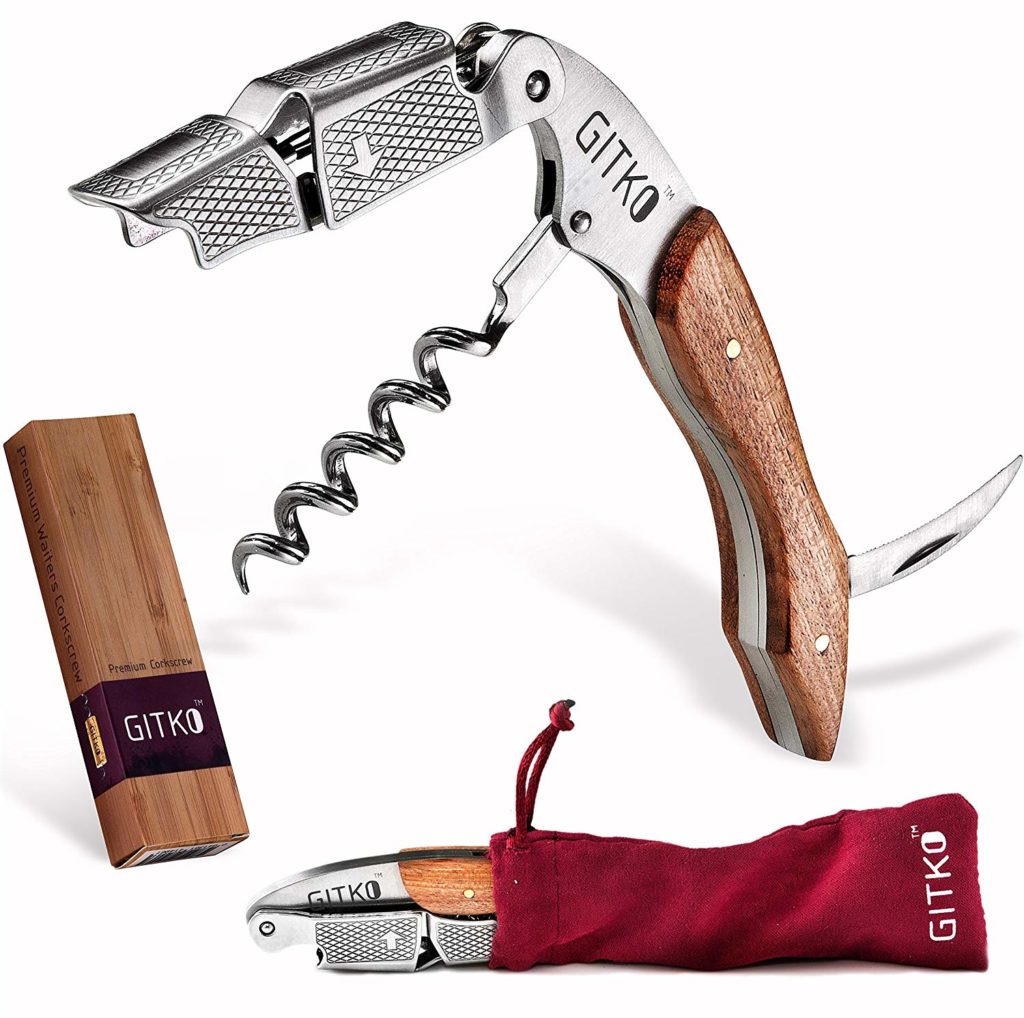 The Gitko wine opener is another excellent option if you are looking for the best double-hinged wine opener available. It is made of stainless steel and has an ideal design that can perform multiple functions.
This all-in-one compact unit can be used as a wine opener, bottle opener, and foil cutter. Moreover, it is a compact product that is efficient and reliable to use. You will enjoy the comfortable grip handle and the lifetime guarantee.