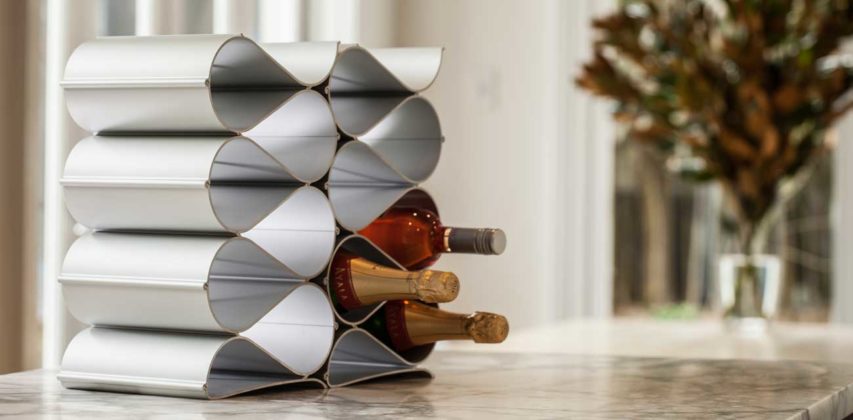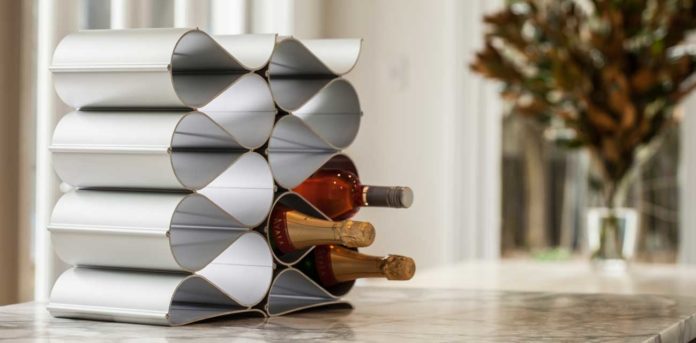 The degustation and drinking of wine have been present in humanity for centuries, and for all that time people like to keep their good wine and then use it. In the modern era, people have started to use wine racks abundantly and they have become the integral parts of interior designs. There are numerous kinds of those, and we will try to list the most nicely designed ones.
1. J.K. Adams Ash Modular Wine Rack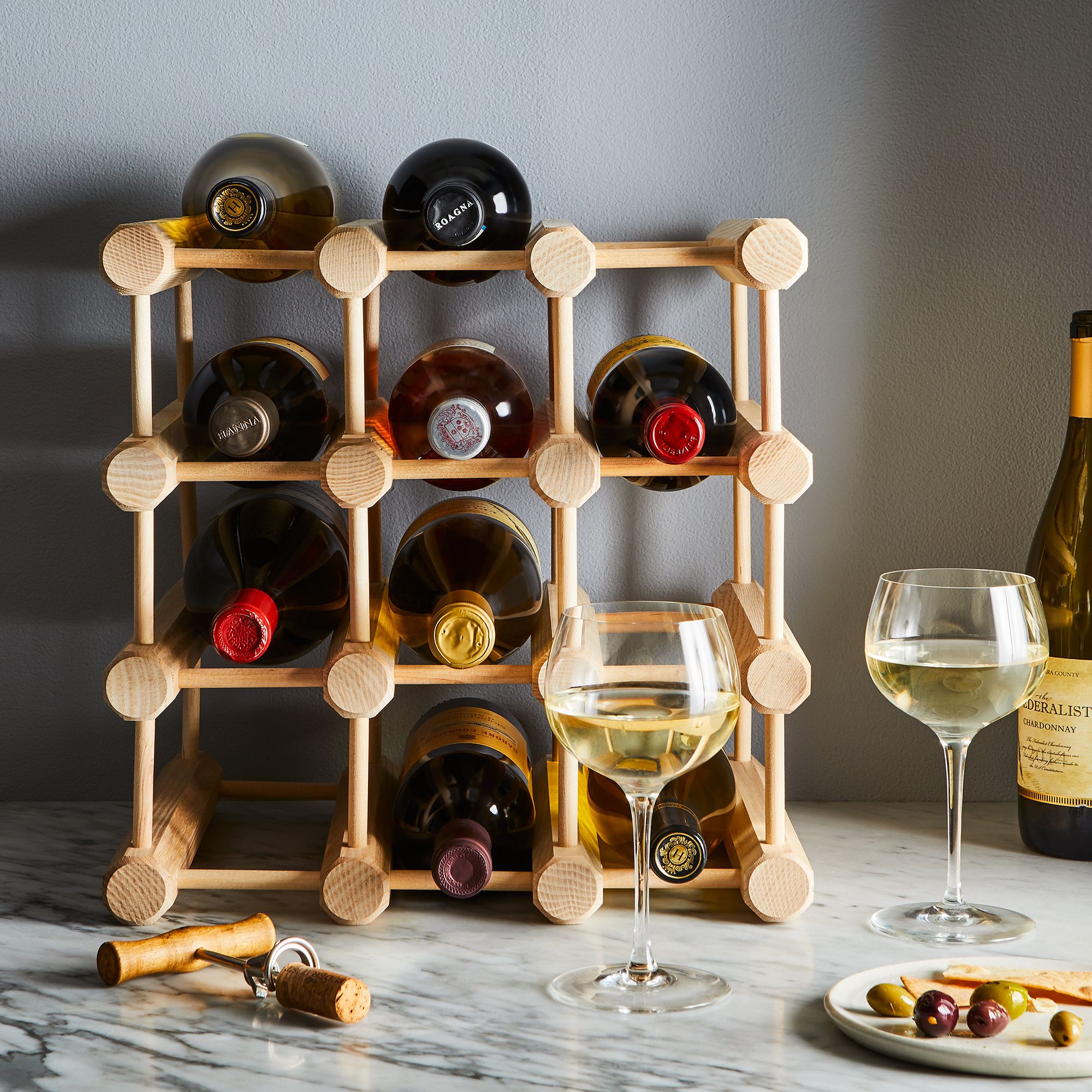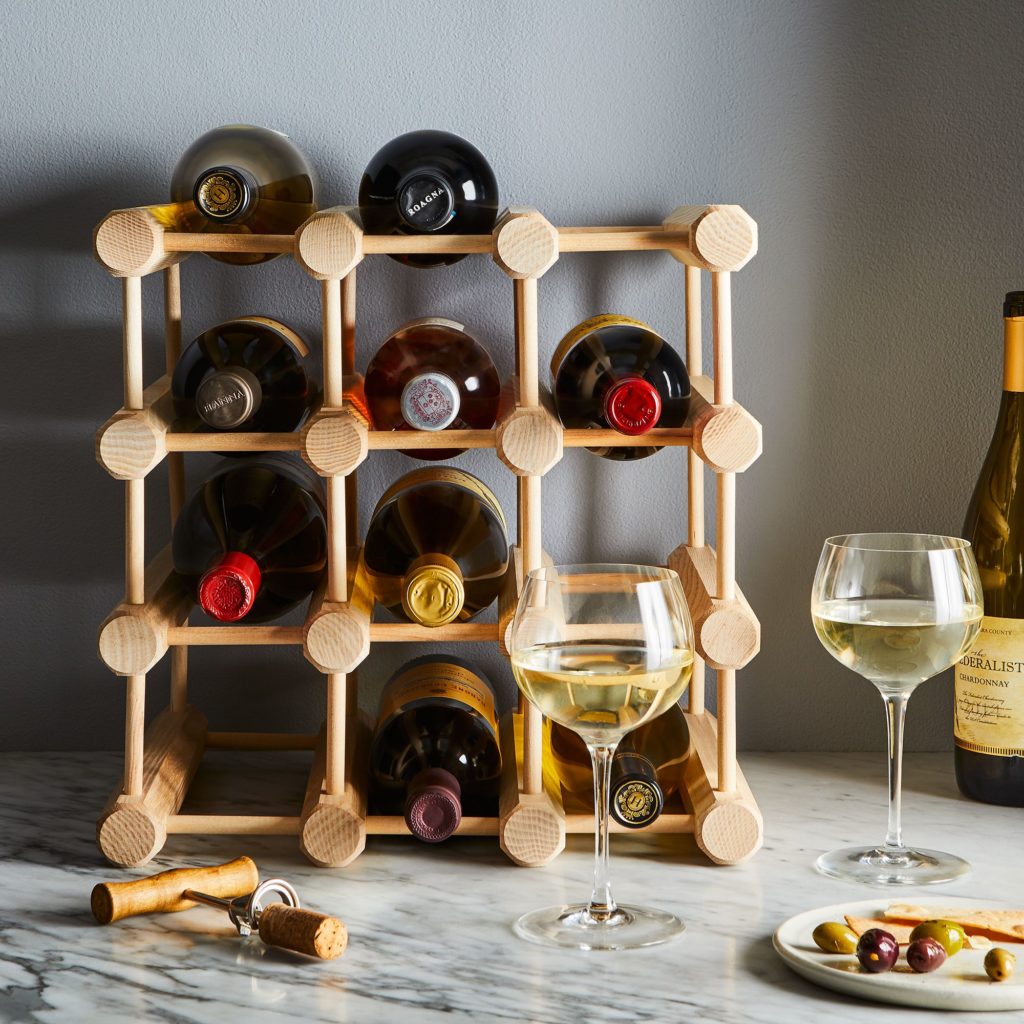 This is actually made like a kind of a wooden structure where wine is put into the cells. This wine rack can be bought on Amazon for 40 USD. It should be also said that it has a lot of storage capacity since 40 bottles can be placed there.
If you want even more space, you can upgrade it and the capacity then is for 200 bottles. The price for the rack then increases to 666 USD.
2. Pinetti Wine Rack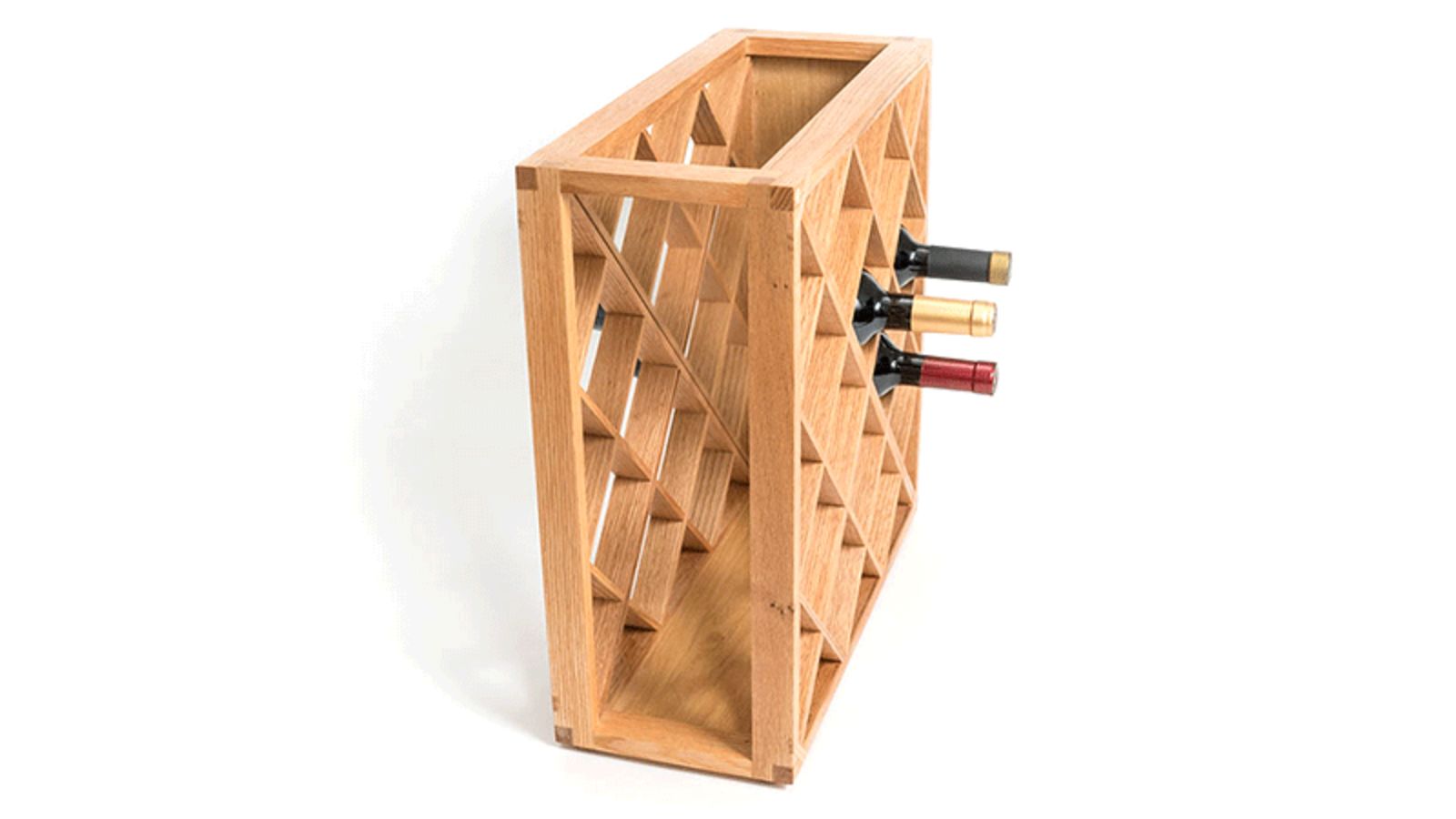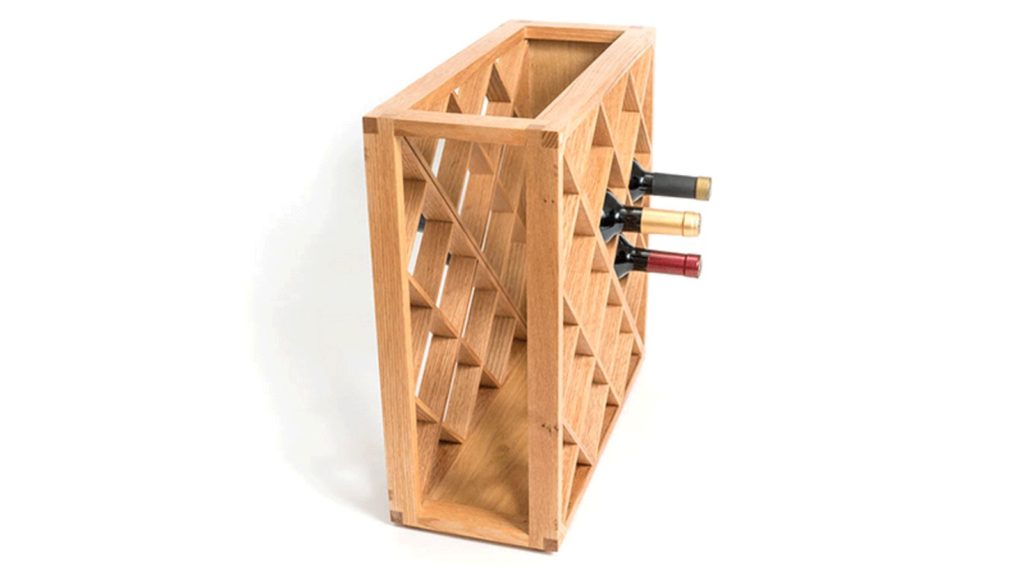 This one is perfect for all those who like peculiar design since it seems here as if the bottles are cut in half since only their necks and bottoms can be seen. This one can be bought at Harlequin Illusions and its rice is 295 USD.
It should be said that the rack is made from the finest wood. Another great thing about this rack is the fact that each and every piece is handmade and it is made in Virginia, the USA.
3. Rectangle Marble/Wood Wine Rack from Threshold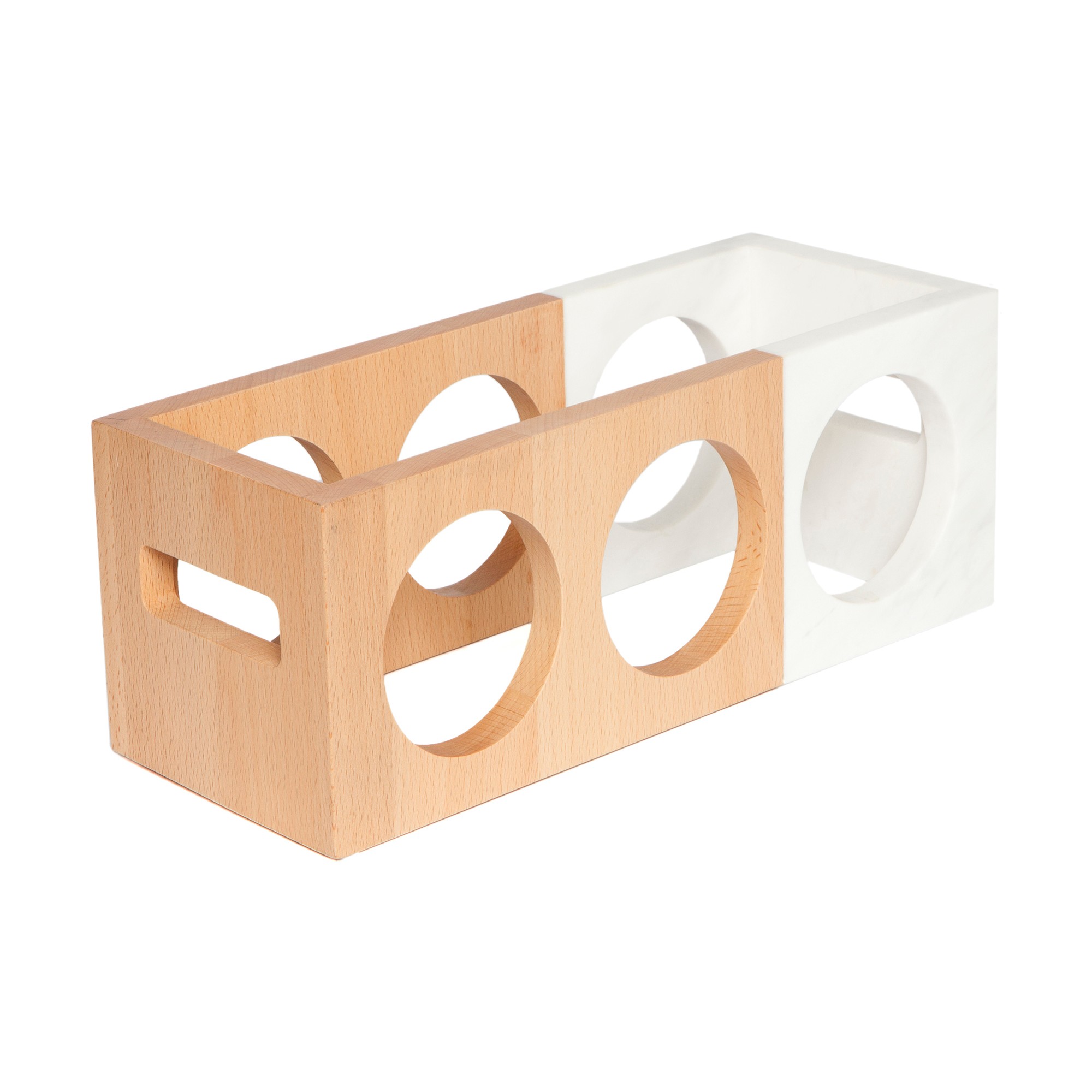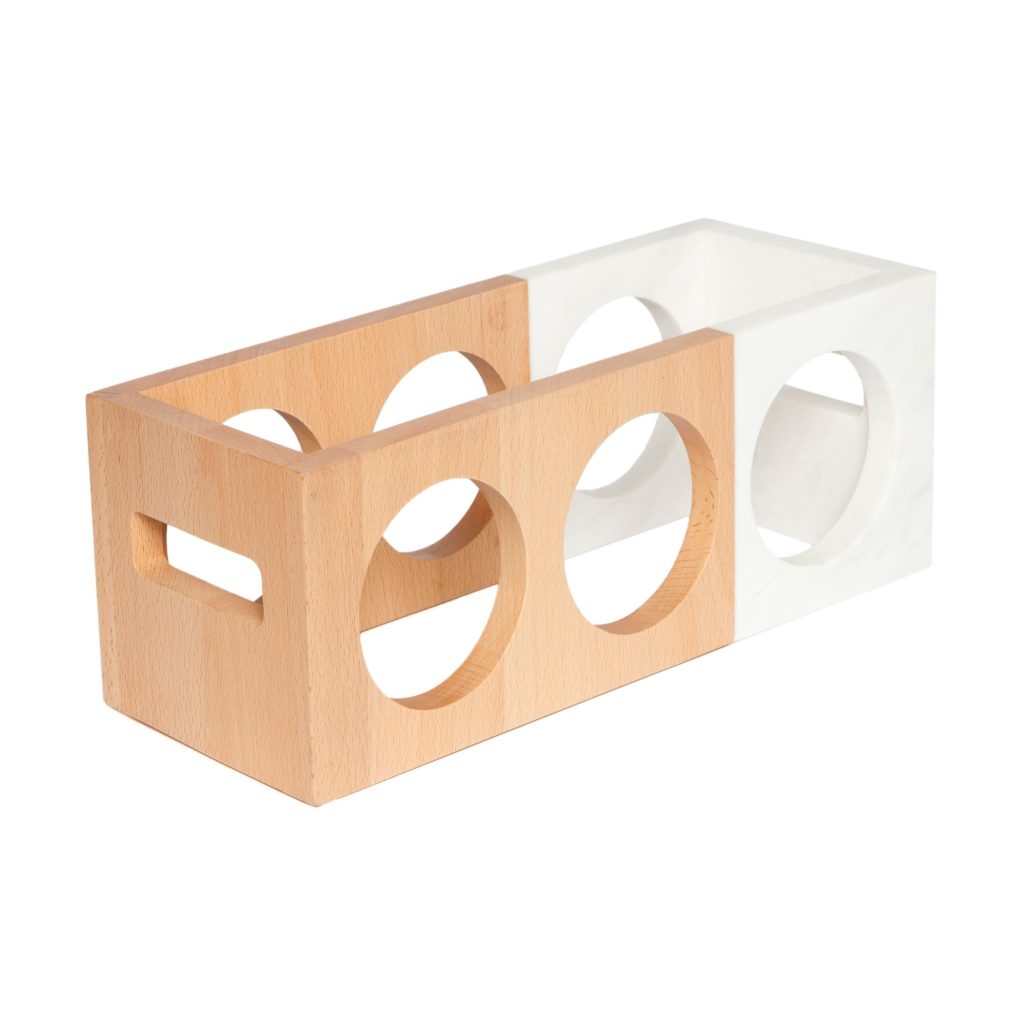 The price for this one is 24.99 USD at Target. It should be said that the rack does not have a huge capacity since it can be used for storing only three bottles. It can be made either from wooden or marble materials. If you need to store more bottles, this may not be an ideal solution for you.
4. Clear Wine Rack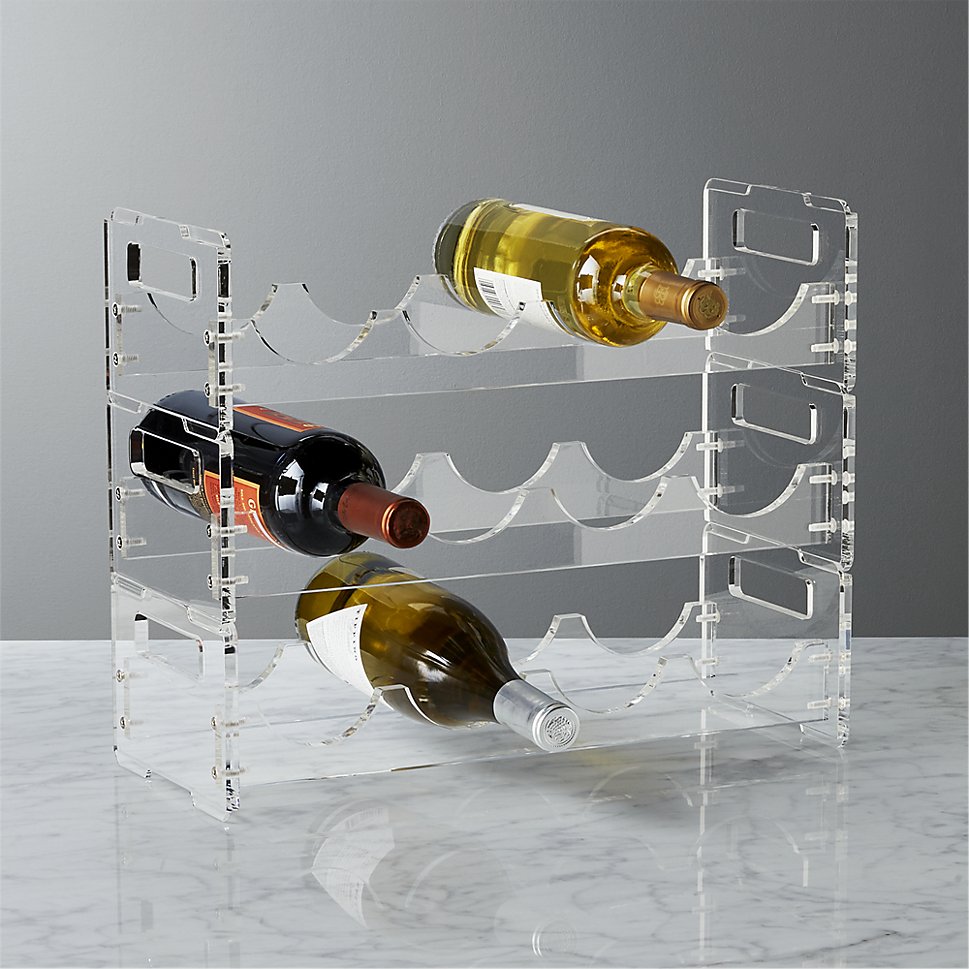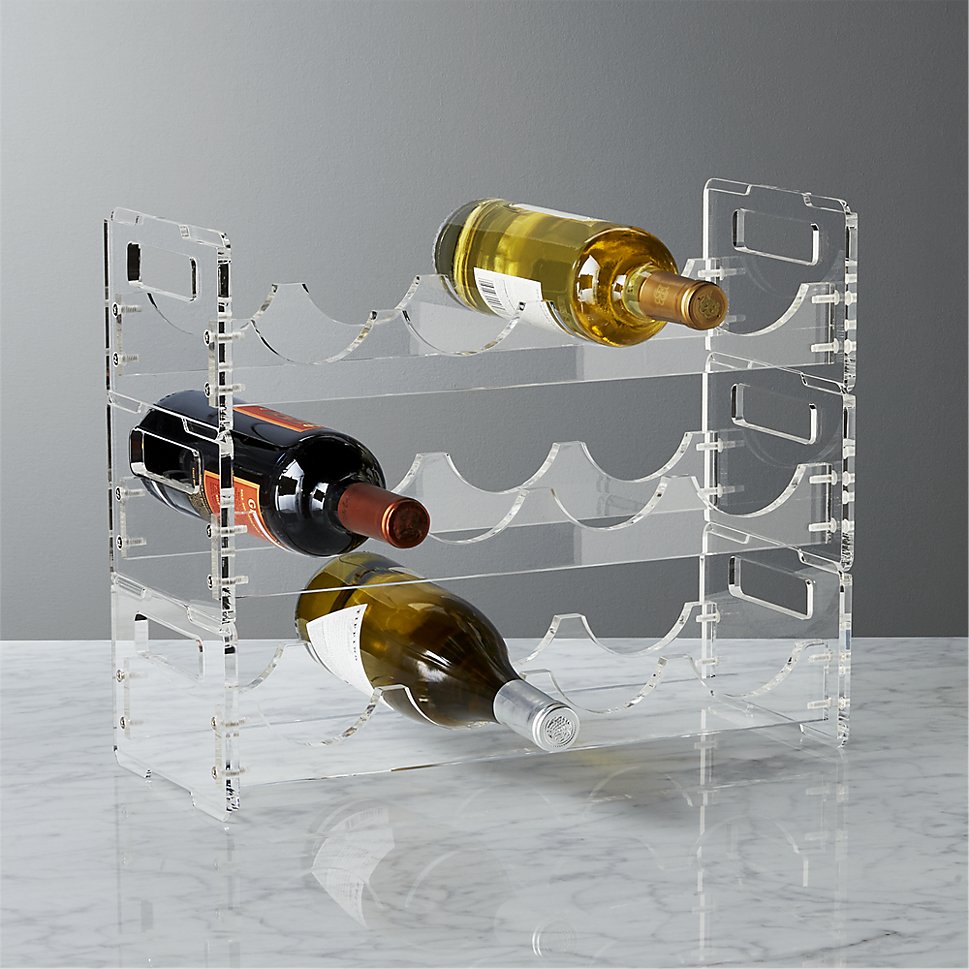 This cark can be bought for 39.95 USD at CB2. It should be said that it is very elegant since it is all transparent due to the fact that it is made from glass entirely. Do not worry, it can hold even if full with bottles.
5. Gold Wine Rack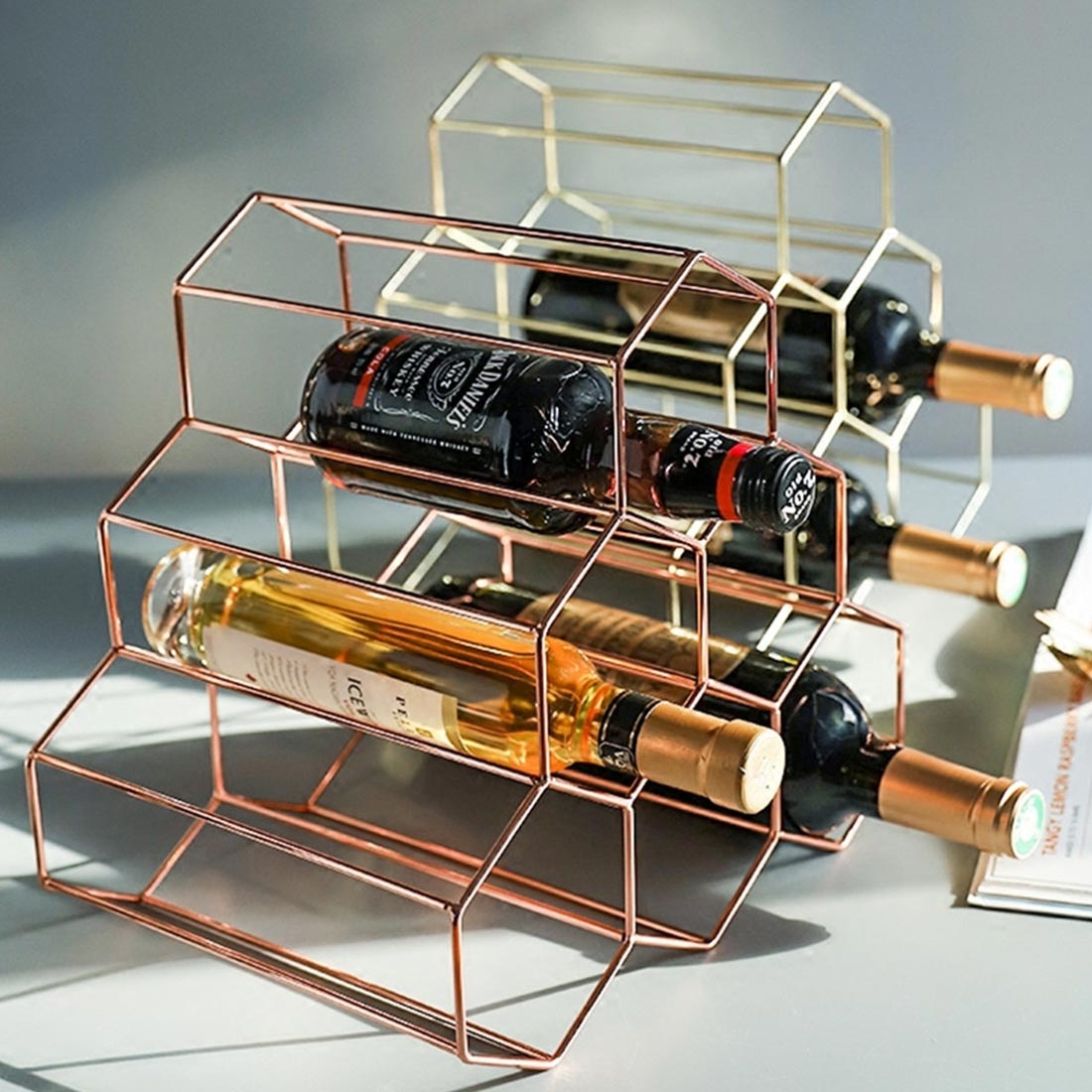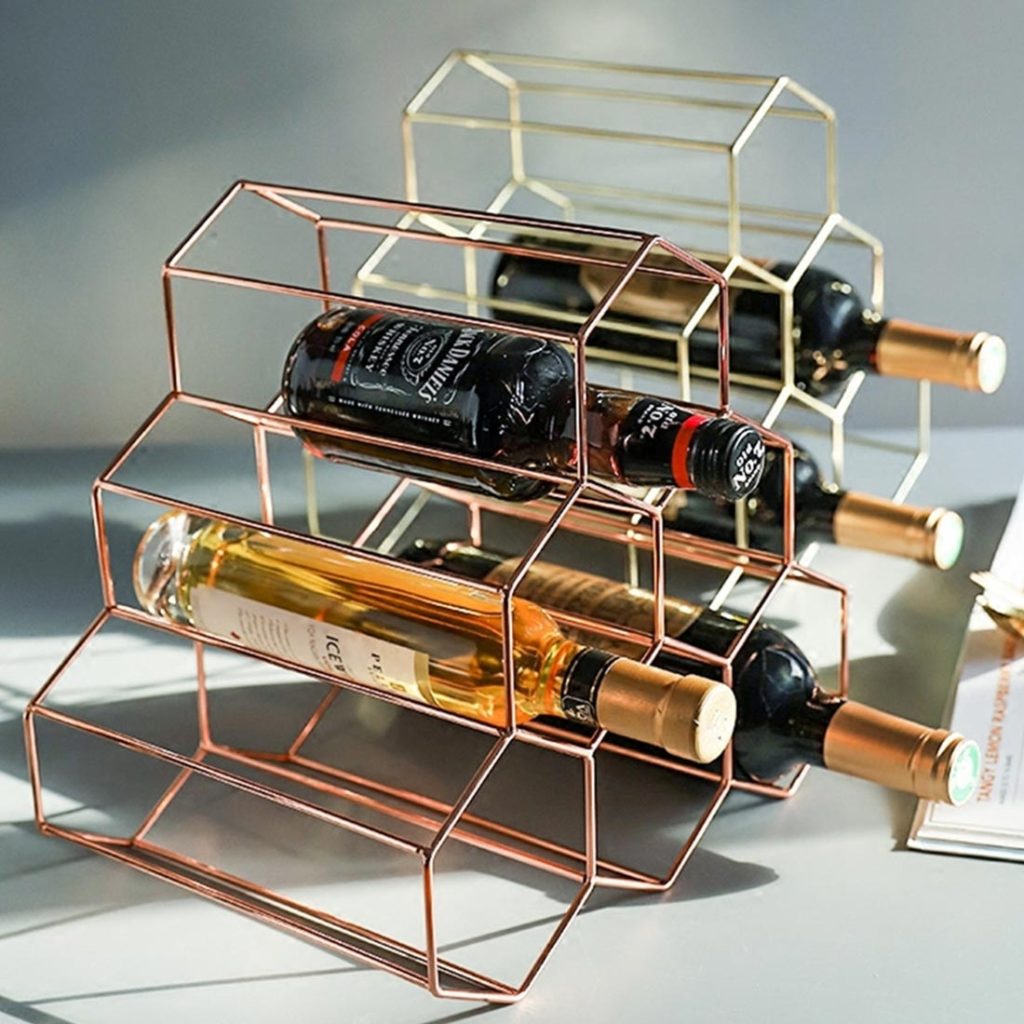 This one is made from gold alloys and it is used for the storage of 11 bottles. The most interesting thing about it is the peculiar net-like design that is used for the storage of bottles. It should be also mentioned that you can place it in two ways, first of all, it can be horizontal or vertical, depending on your preferences. The price of it is 49.95 USD.
6. Herringbone Gold Wine Rack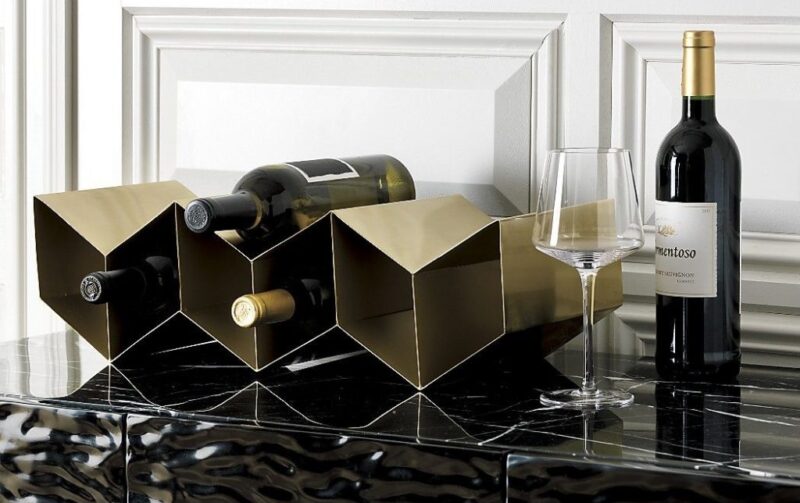 The price for this one on CB2 is 69.95 USD and it has a bit of a peculiar design that can be even made larger depending on the preferences of the people having it. it can be used to store 14 bottles and it has a kind of containers, metal ones, for holding wine.
7. Iron Stackable Wine Rack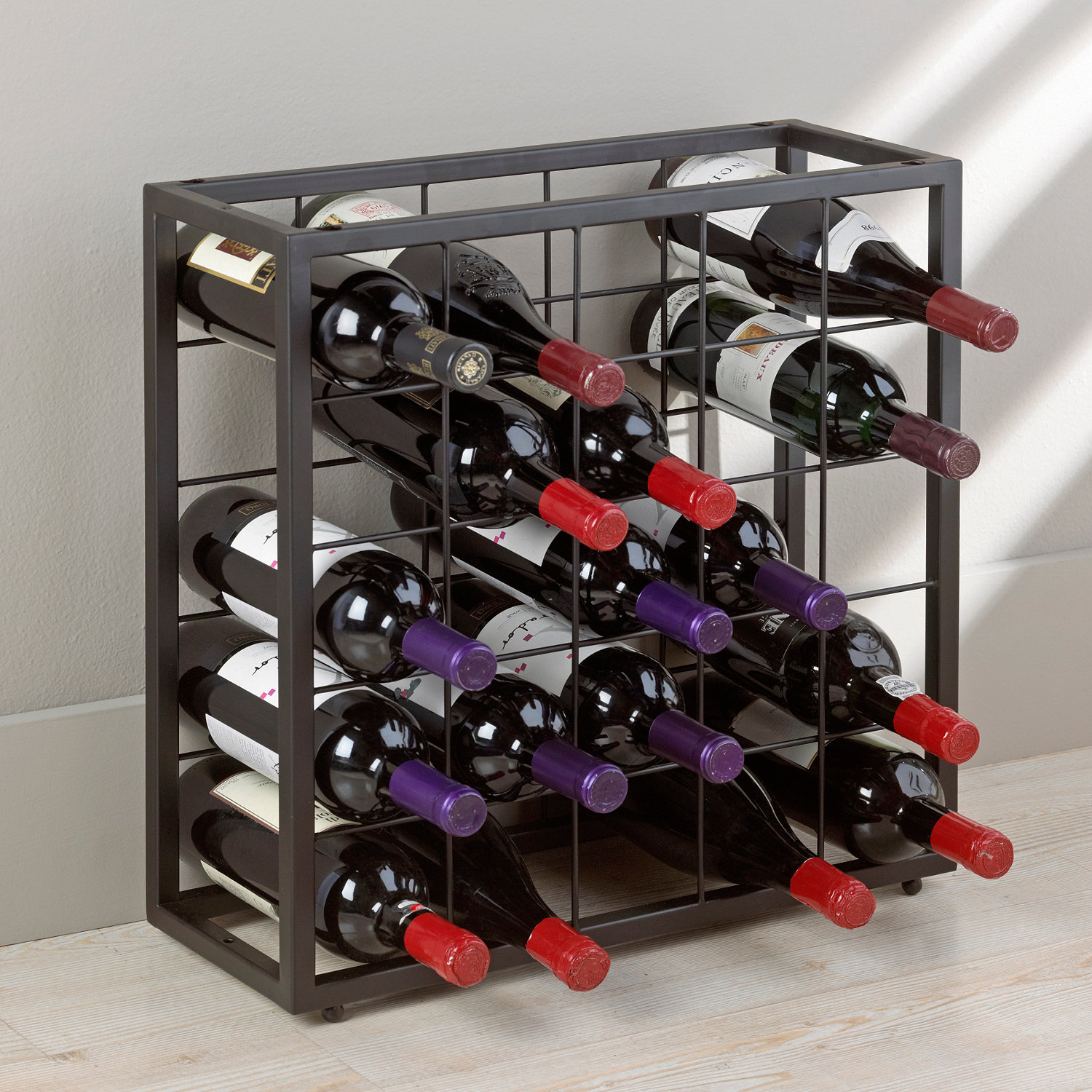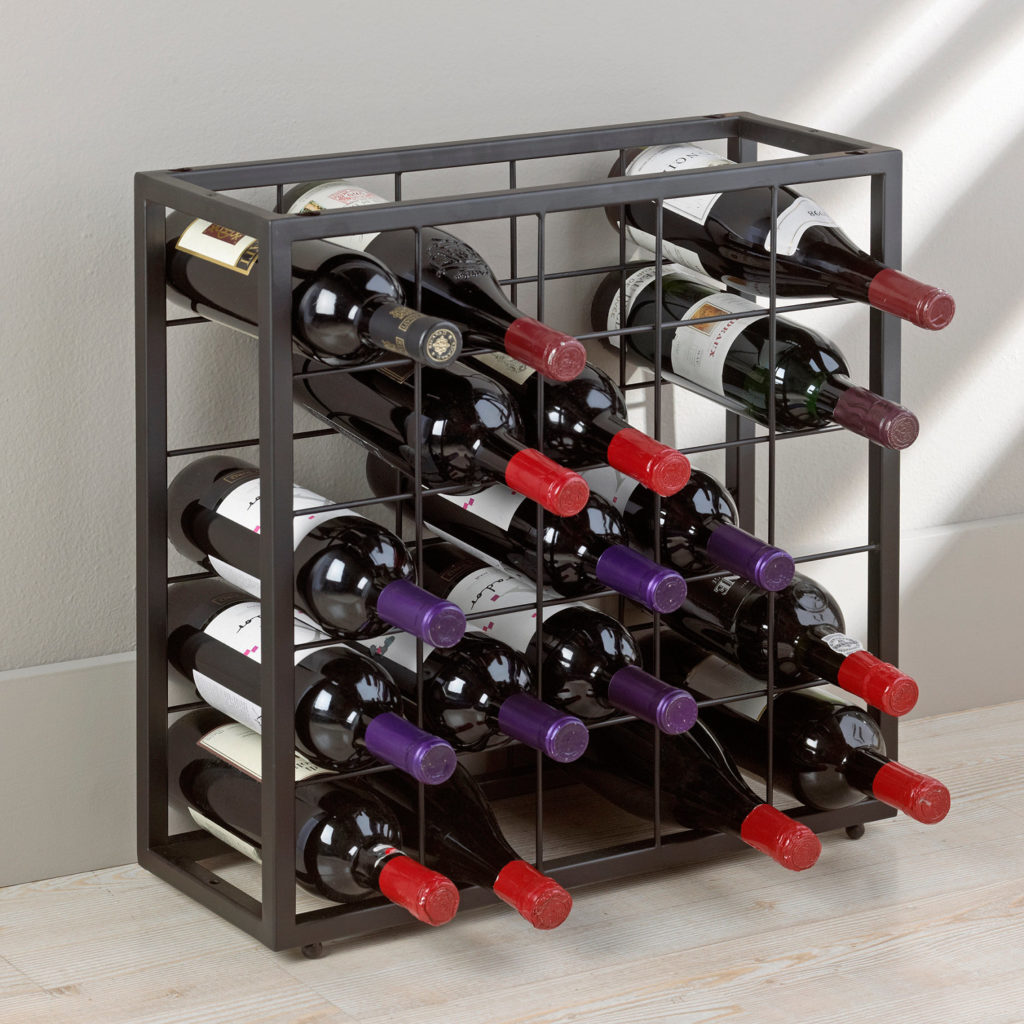 The most standard version since it has three shelves where you can place bottles without any compartments or similar. It is very simply designed and can be fitted in any design. Its price goes from 29.99 USD.
8. Founder's Wine Storage Box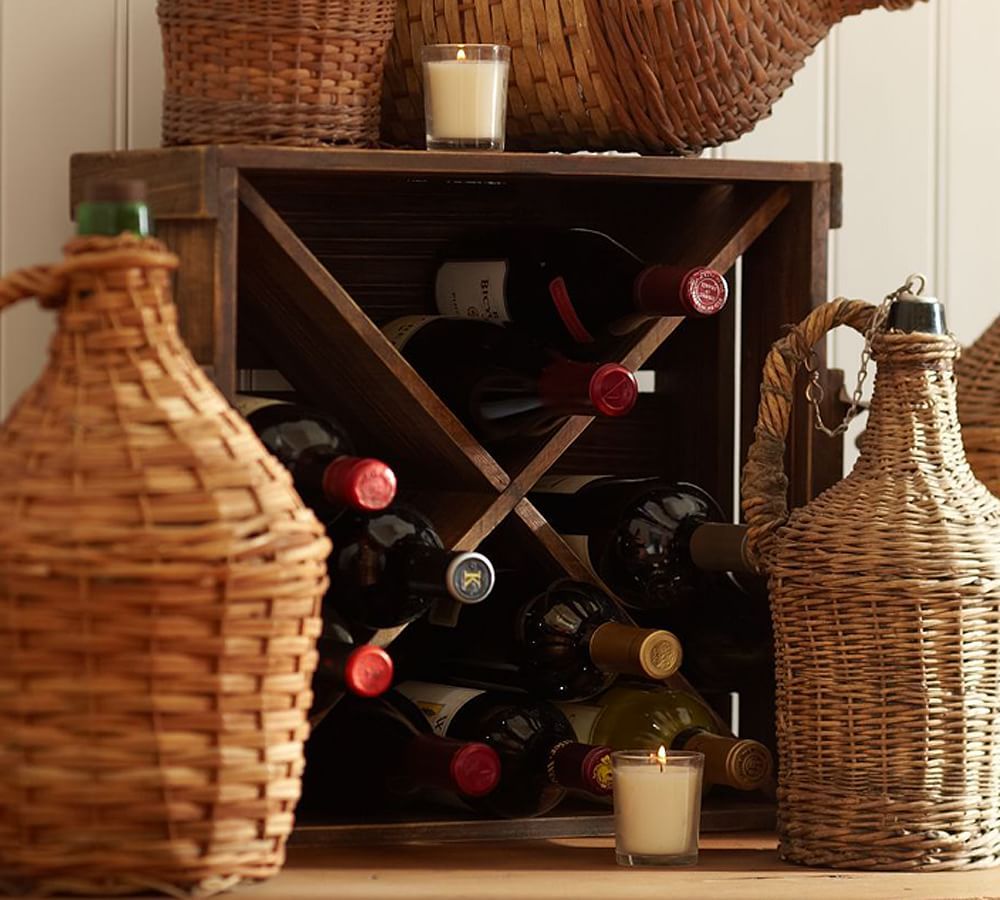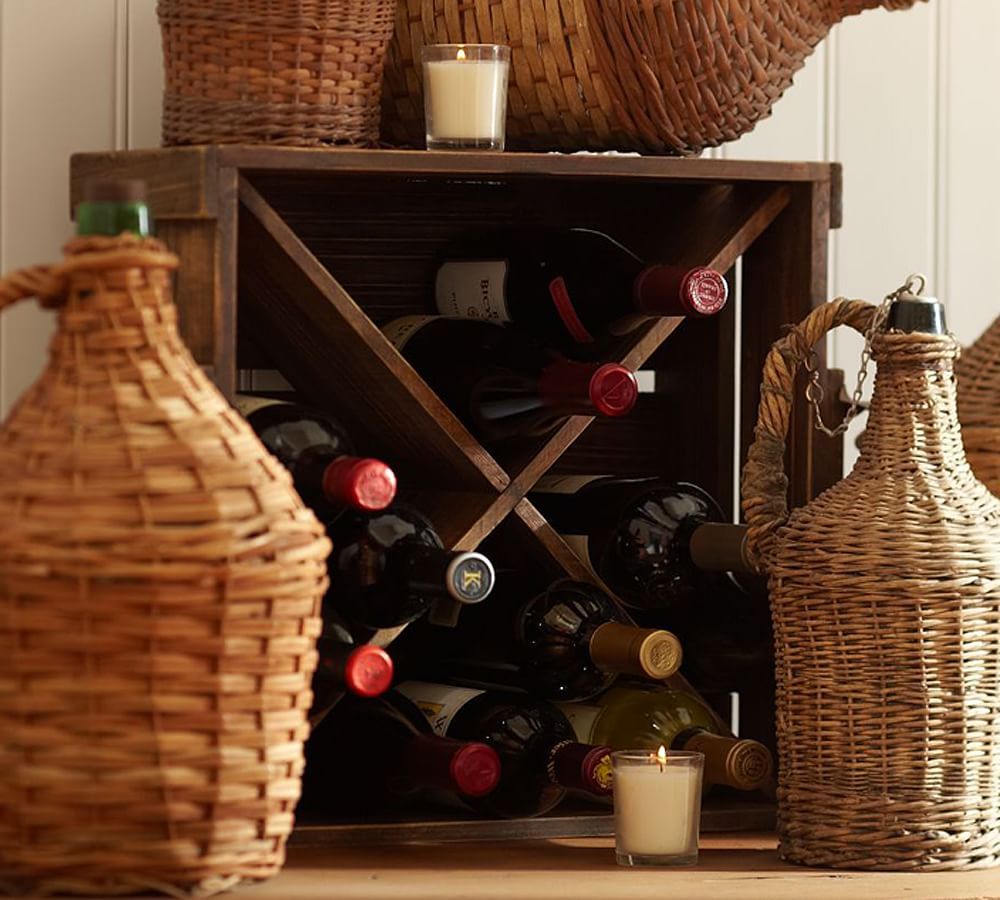 This one is getting more and more popular and is widely used nowadays. It is perfect for having 12 bottles there. It is priced at 89 USD in Pottery Barn.
9. Pine Wine Rack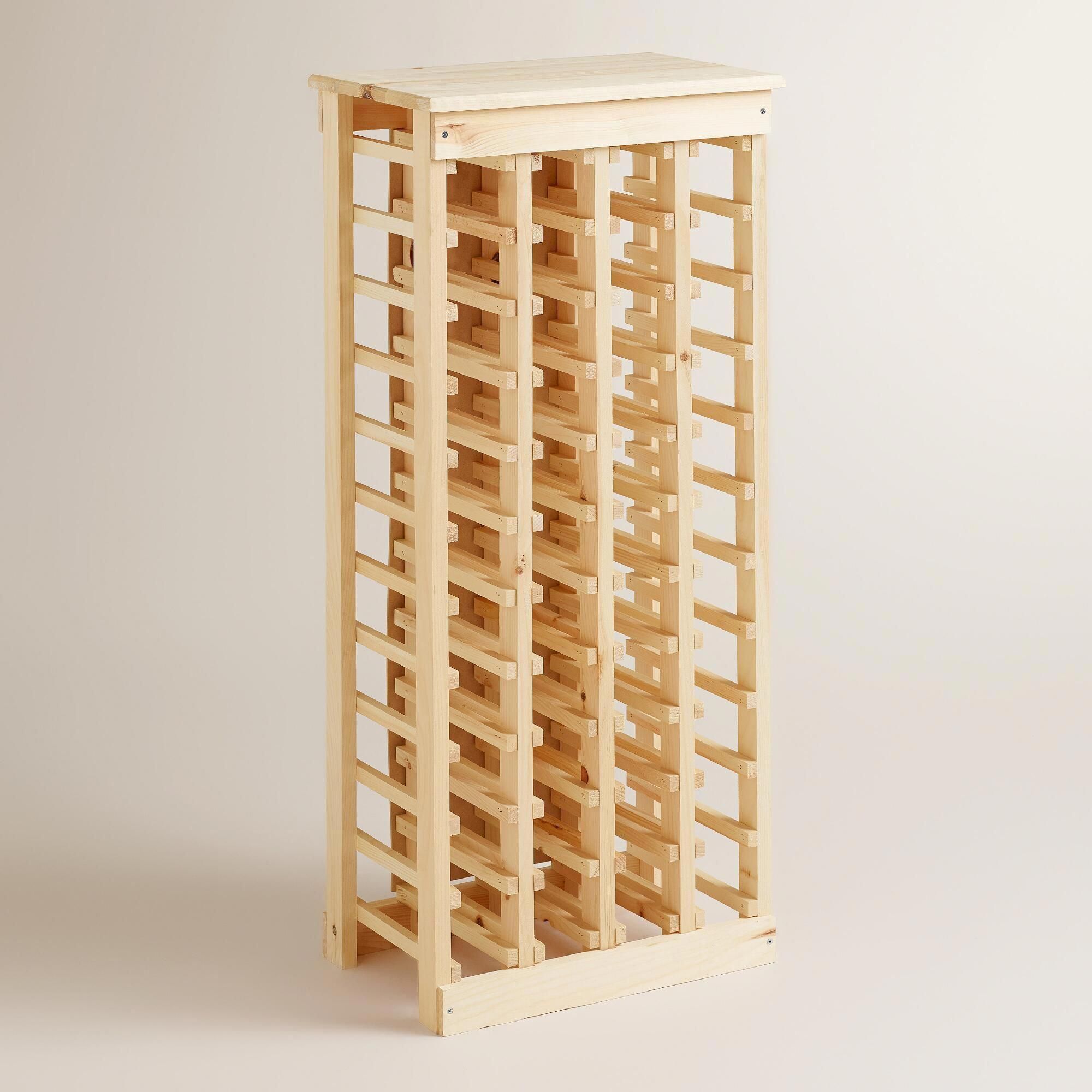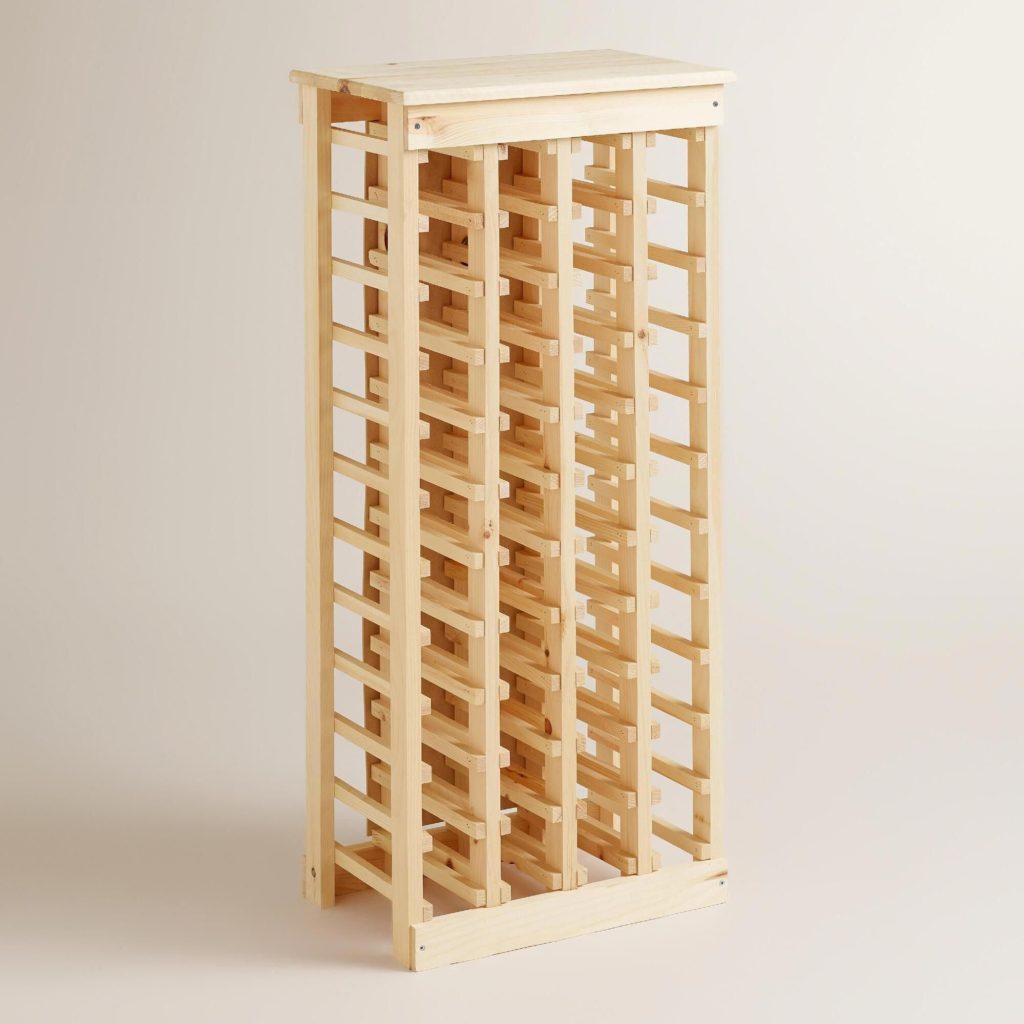 This one is perfect for holding 44 bottles of wine and is ideal for larger spaces. It is completely made from wood. The price of it is 99 USD.
10. Houdini Wine Rack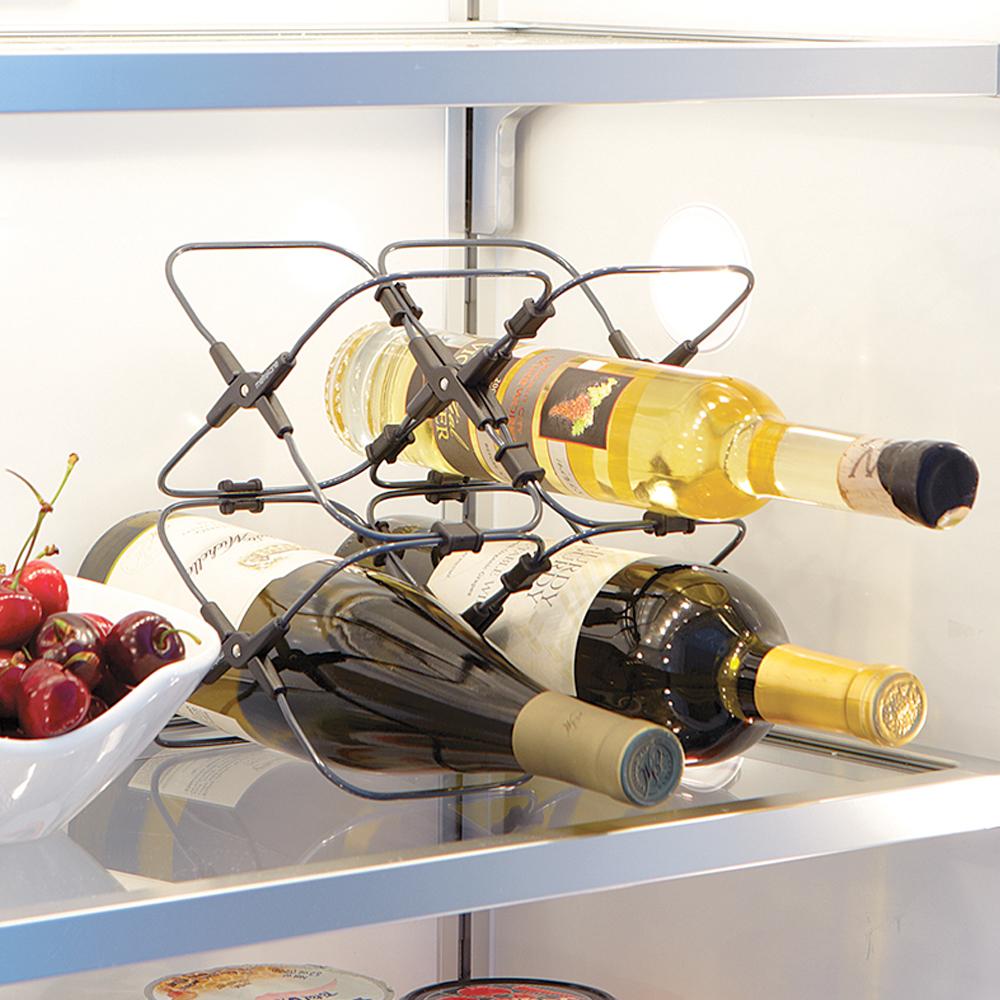 Priced at 15 USD, this one has the most peculiar design ever. The entire capacity of the rack is for 48 bottles.
11. Pulse 6 Be Table Top Wine Rack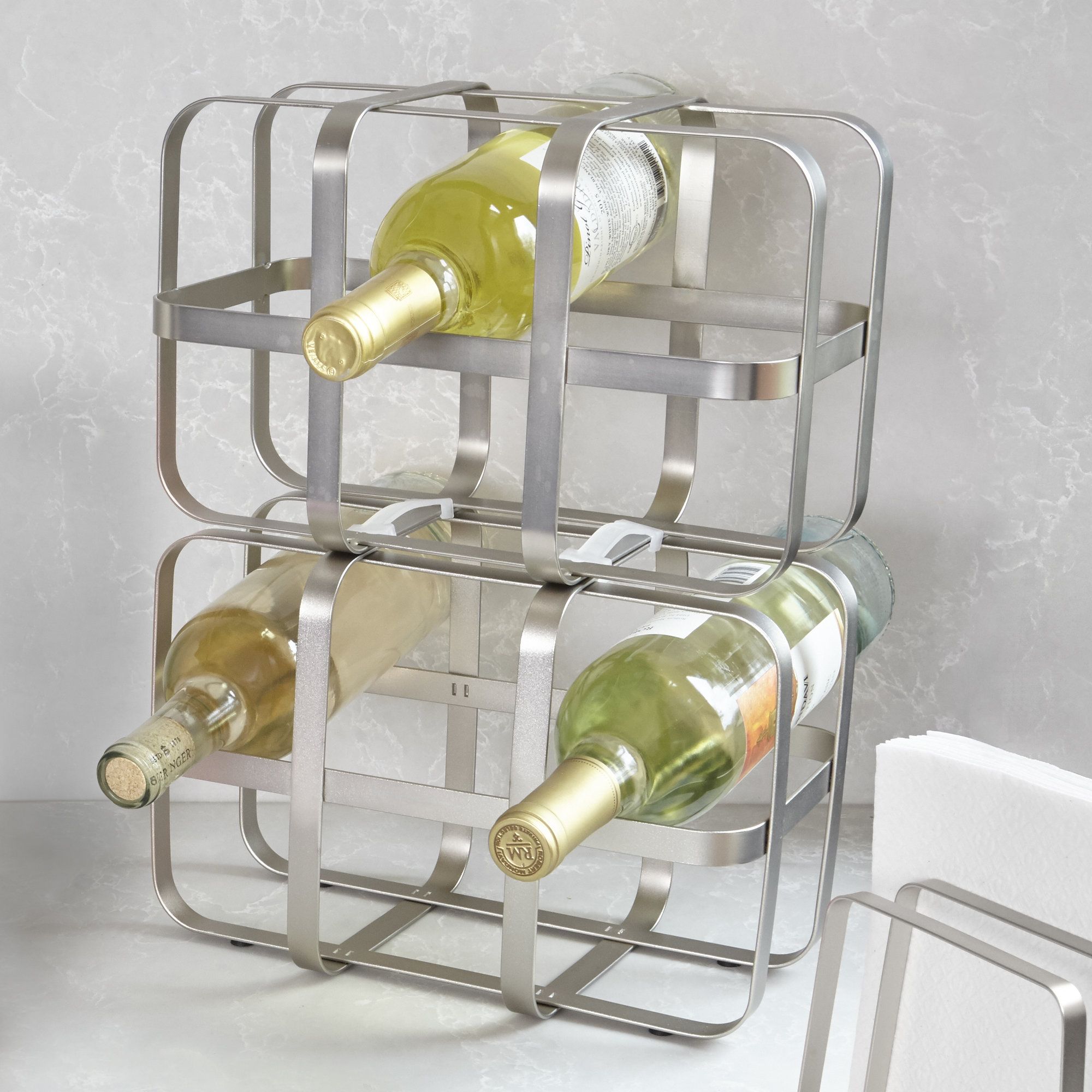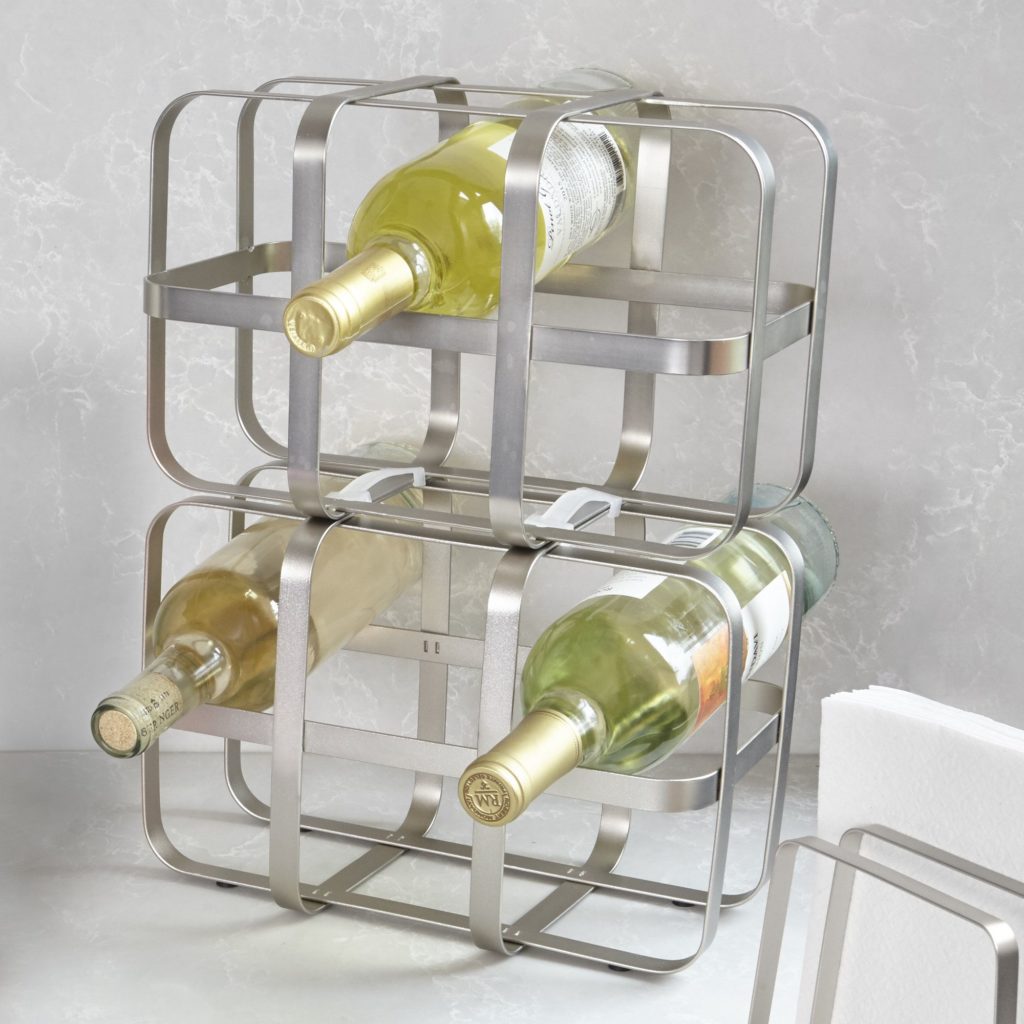 As it is said, it is good for 6 bottles and it is priced at 33 USD. It has a very interesting design and is completely made of metal.
12. Tack Storage Wine Rack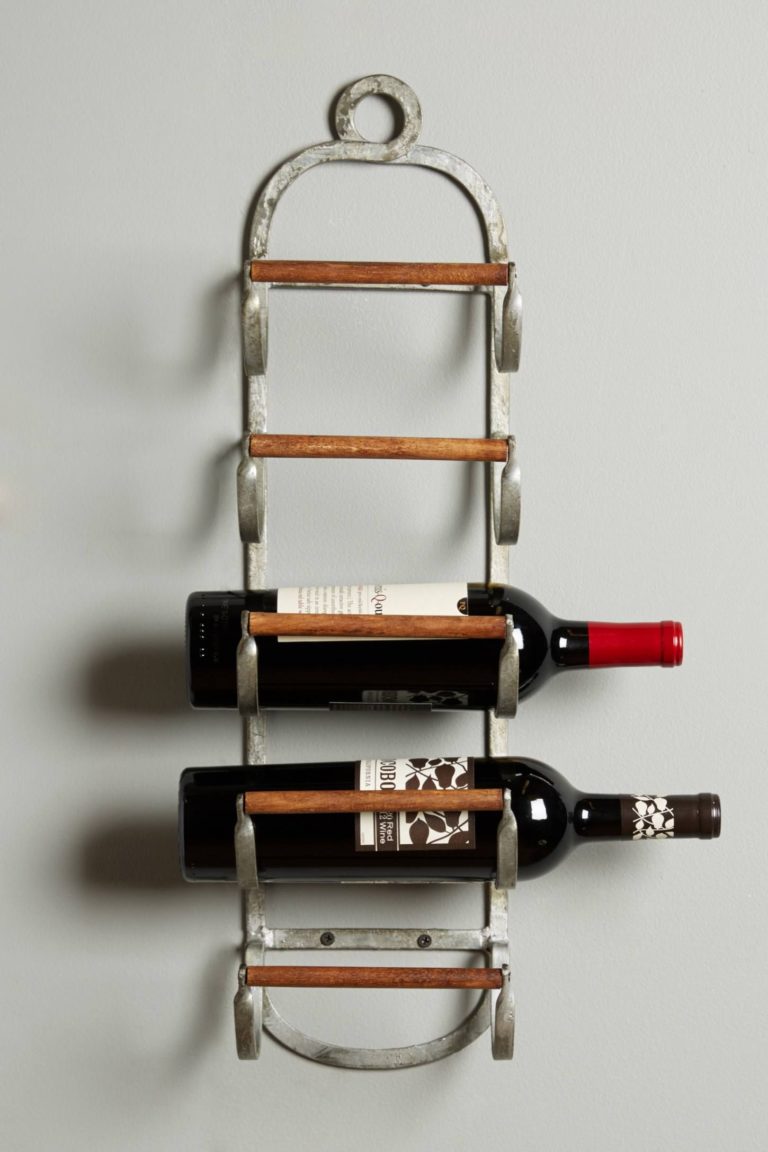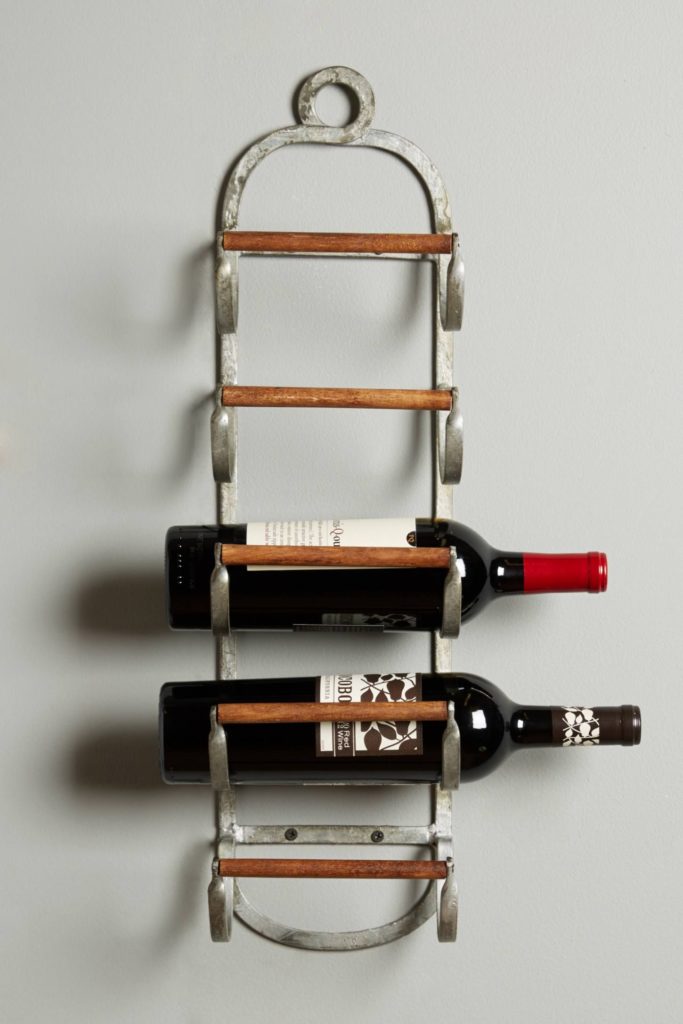 The price for it is 98 USD and it is perfect for all those who love rustic design and tradition.
13. Wood Wine Rack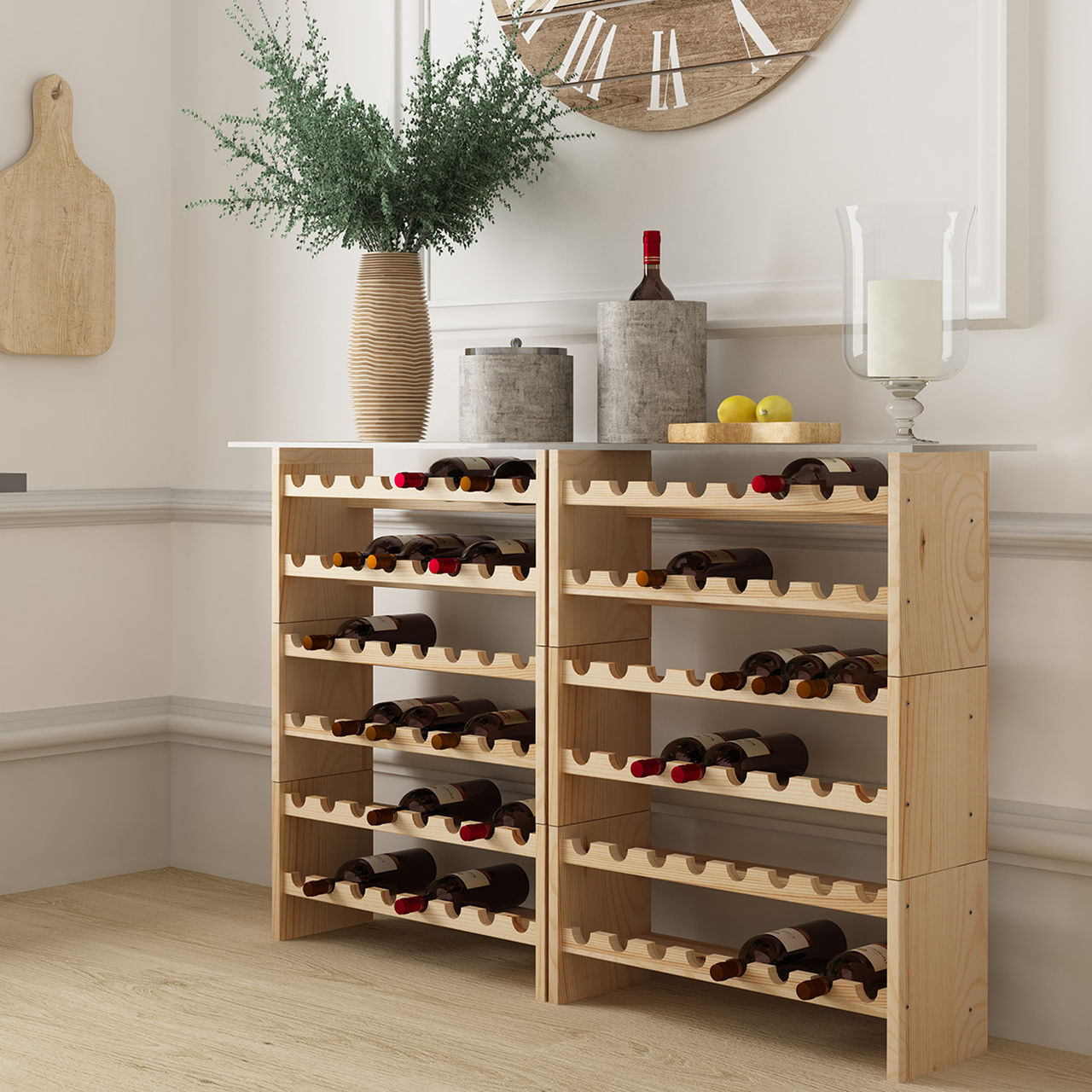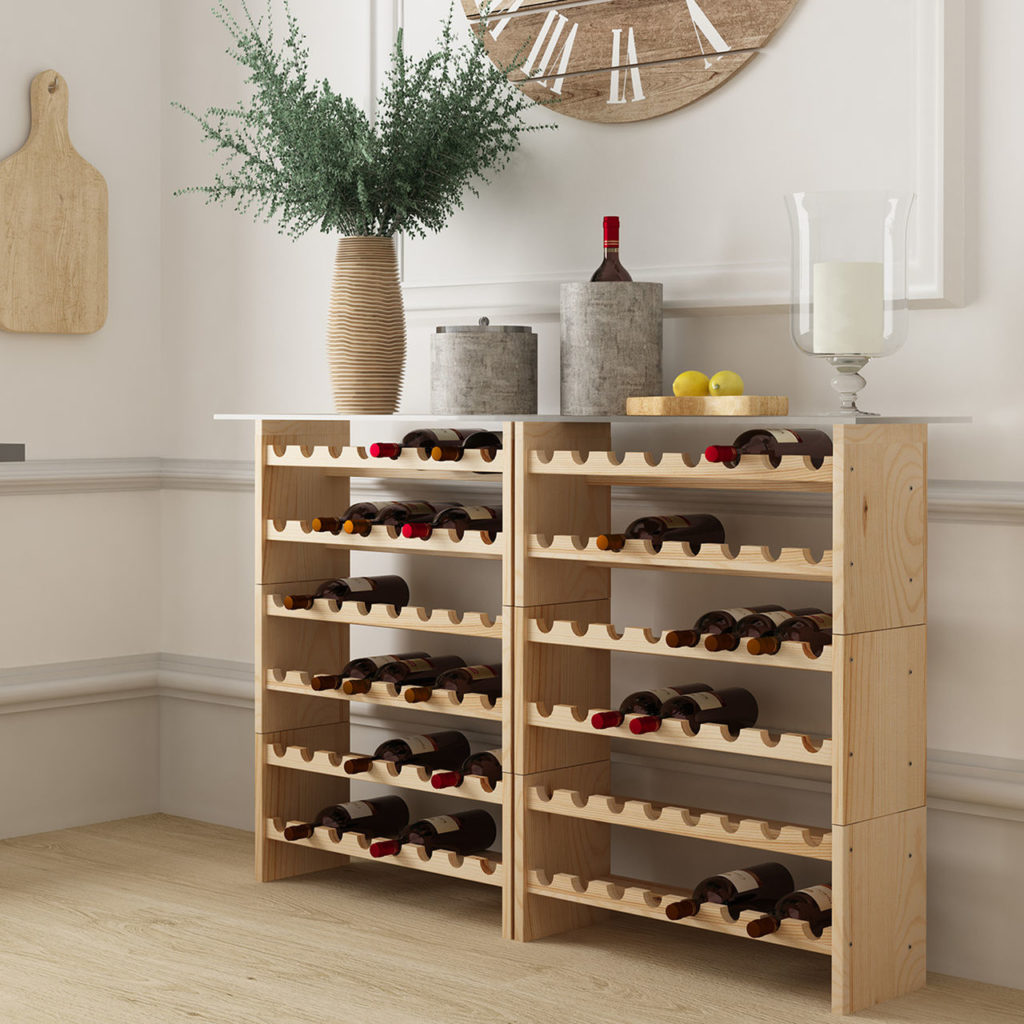 It is used for storing 24 bottles and its price is 299.9, a bit pricey in comparison to others. However, it needs to be said that it is completely made from top quality wood.
Take a look at some of the bestselling items on Amazon:
KirinRen Black Metal Wine Rack Freestanding, Tabletop Wine Rack Holder, Countertop Wine...
PERFECT SIZE FOR REGULAR AND OVERSIZED WINE BOTTLES - Our metal wine rack size is bigger than others, measures: L15*D7.5*H8 inches, and diameter:4 inches, suitable for all regular and oversized wine bottles.
HOLDS UP TO 9 BOTTLES - This metal wine rack could holds 9 bottles, Distinctive color and geometric design make this wine rack worthy of being on display in the kitchen, dining room or bar area.
STRONG & SCRATCH RESISTANT METAL WINE RACK - Made from high quality iron with a powder coating finish rather than traditional paint, this freestanding wine rack is more resistant to bends, scratches and fading.
EASY TO CLEAN: Simply wipe down with a damp cloth to remove dust, looking just as attractive full as it does empty, store up to 9 bottles comfortably.
ONE YEAR WARRANTY: If you have any question problems with our product, pls kindly contact us anytime, and we will reply you in 24h. ENJOY YOUR SHOPPING!
Sale
DisplayGifts Modular Stackable Wine Rack Freestanding Wooden Wine Stand Storage Holder,...
Wines NOT INCLUDED. Made from real Pine wood. We use thicker wood than comparable products. Our rack are very sturdy with dowel .pins to interlock each connection point. Don't risk your wines. One tip over and you will regret it the rest of your life. .
Can be easily put together, takes literally only a few minutes. No Nail or Screw needed. You can stack this higher with an additional set if you want
Measurement Assembled :30.25" X 24.75"W X 11"D per 1 set of 6 rows, ( Inches). We do have larger size rack of this style. Please also search B008XPLJFO on Amazon.
Bottles that will fit: All spots will fit standard Cabernet or Merlot Bottles. If you put Pinot Noir bottles it will only fit if you separate each with a Merlot or Cabernet bottle. If you are trying to fit Pinot Noir bottles in all spots it is not going to hold. It is just too not enough space for all Pinot Noir in the full row.
Simple assembly required. Very easy to assemble. Takes only a few minutes.
Sale
Countertop Wine Rack - 6 Bottle Wine Holder w/ 2 Extra Slots - No Assembly Required -...
✅ PERFECT SIZE WINE BOTTLE HOLDER - W8.9*D7.1*H12.4 inches with 3.75 inch storage slots big enough to hold all standard size wine bottles, even most Champagne! The design makes this compact wine rack small enough to be an on the counter wine rack or a wine rack for cabinet. As a vertical wine rack it allows you to save valuable counter space while still storing all your wine.
✅ HOLDS UP TO 8 BOTTLES - This wine stand doubles as an 8 or 6 bottle wine rack. The open design of this table top wine rack gives you easy access to your wine while looking great on your counter and showing off your wine bottles - it's the perfect solution for wine bottle storage!
✅ REAL WOODEN WINE RACK - Made from real wood with a light varnish, this table wine rack looks great and functions even better. With strong wood and even stronger, powder coated matte black metal, this wine organizer is scratch and bend resistant and will truly stand the test of time!
✅ MODERN YET RUSTIC - Need a modern wine rack or a rustic wine rack? How about both! This slim wine rack fits in with any decor. The smooth matte black metal and muted wooden accents make this rustic wood wine rack a great addition to any setting whether it be rustic, modern, industrial or any other.
✅ PROTECT YOUR WINE! - This wood wine holder rack was designed specifically to hold bottles in place and prevent them slipping out and breaking. Our wine bottle stand allows you to store your wine bottles on their side keeping the cork moist, preventing it from drying out and ruining your wine!
Sale
Sorbus® Wine Rack Butterfly - Stores 8 Bottles of Wine - Sleek and Chic Looking - Minimal...
Butterfly wine rack stores up to 8 bottles of your favorite wine with 360° views (Brown)
Constructed of lightweight, durable wood that holds each bottle horizontally to keep wine fresh longer until you're ready to drink
Sleek and chic design to accent any home, kitchen, countertop, or bar table
Great for any wine aficionado – Also makes a wonderful gift for any special occasion
Minimal assembly required - Holds (most) standard bottles - Measures approximately 17.25"x11.5"x4" - Color: Dark Mahogany