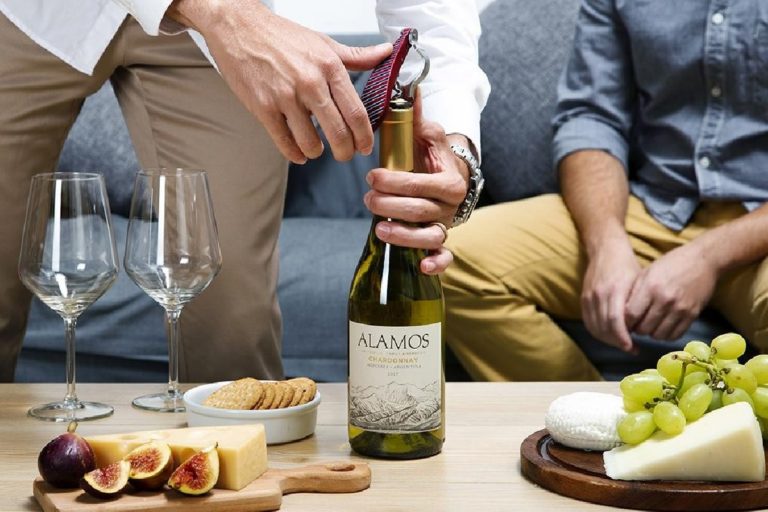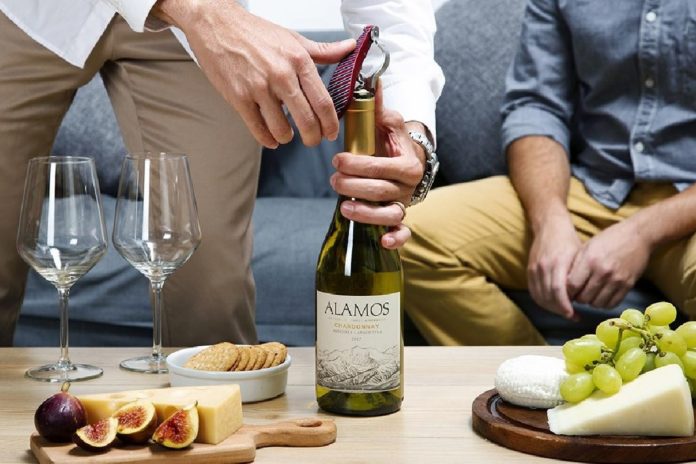 Hicoup Wine Opener - Professional Corkscrews for Wine Bottles w/ Foil Cutter and Cap...
Rabbit Self Pulling Corkscrew (Velvet Black) -
Rabbit Vertical Corkscrew Velvet Black R1 06301
Wine Bottle Opener Wing Corkscrew, Godmorn Rose Gold Beer Bottle Opener with Wine Pourer,...
Secura Electric Wine Opener, Automatic Electric Wine Bottle Corkscrew Opener with Foil...
Rabbit Self Pulling Corkscrew (Velvet Black) -
If you love to open up a nice bottle of wine on a peaceful night, there is a good chance you own a wine opener. Wine is one of the best and most popular gifts a person can receive, so you shouldn't be caught unprepared when guests come and it's time to open these bottles.
There are various types of corkscrews on the market.  If you want to spend some money and you're looking for a fancy corkscrew which will do all the work, then this is the article for you.  Fancy corkscrews sometimes can be difficult to use but you will find everything you need here.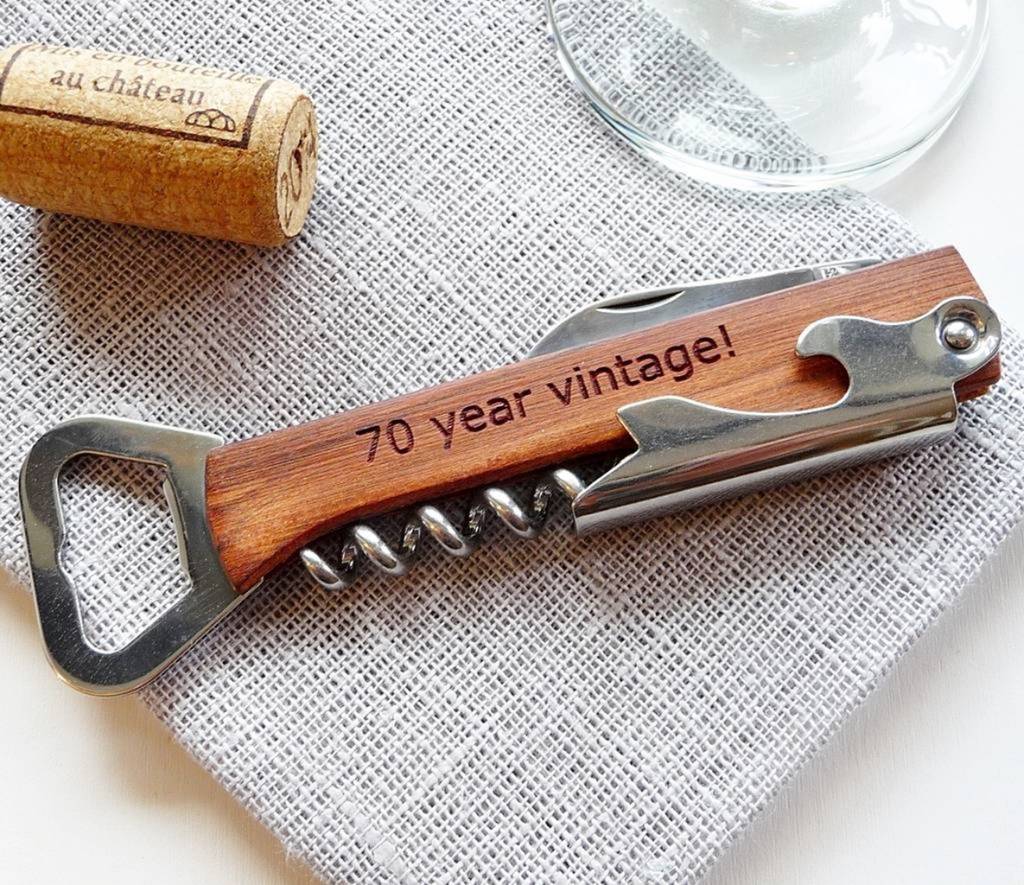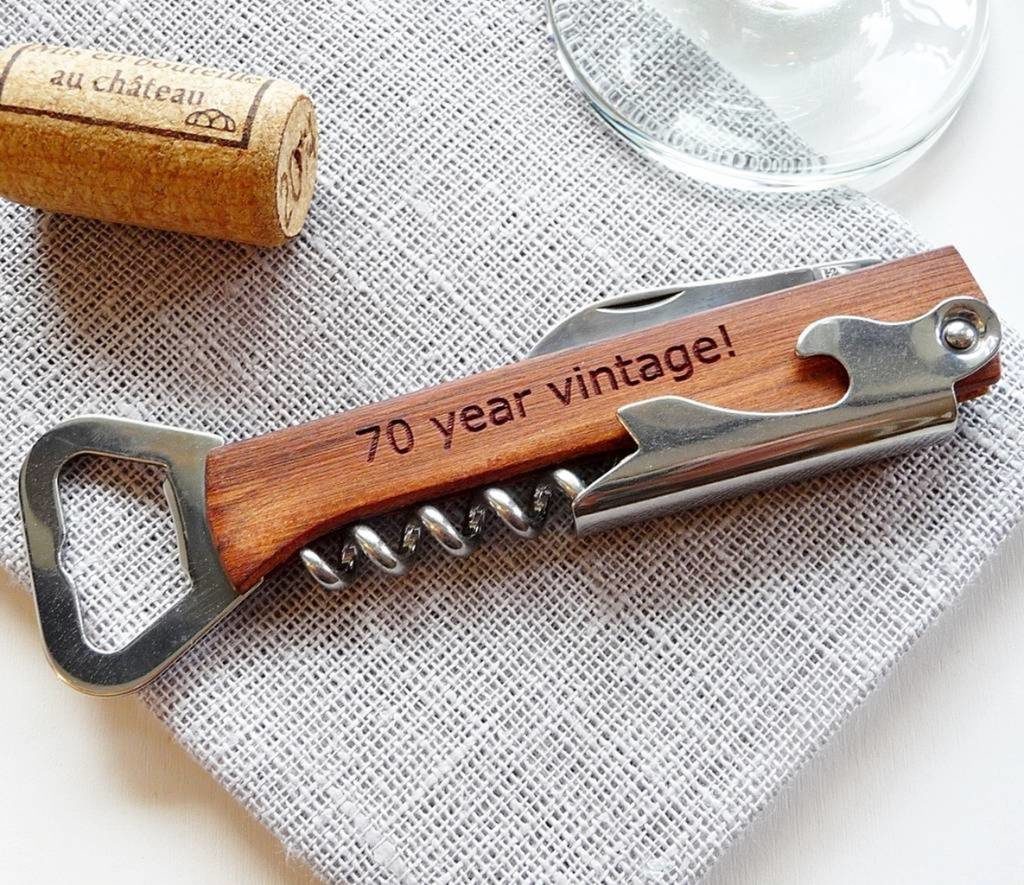 First, there needs to be an explanation of what exactly is a corkscrew. A corkscrew is essentially a device used for removing corks from bottles. It is usually made of a sharp, metal spiral and some sort of handle, even though it could be more complex than this.
The sharp, metal spiral is driven into the cork with the help of the handles and is then used to pop out the cork out of the bottle, giving you access to the wine. Of course, with fancy corkscrews, there are various electronic parts that are attached to it.
Metrokane Vertical Rabbit is a modified version of the original Metrokane Rabbit which is very popular with wine connoisseurs.  If you're wondering how to use this fancy corkscrew, it is extremely simple. Just place it over the bottleneck and press down the lever.
This will force the corkscrew into the cork and simply pulling it up on the lever raises it out of the bottle. It will take you about 3 seconds to pull the cork out.
The cork will not break and there is no need for the extra effort for pulling it out. Once the cork is out of the bottle, simply press and release the lever once more and you can throw the cork right in the trash. This model has a lot of positive reviews and it comes with a storage case, spare corkscrew and a foil cutter for cutting the foil around the neck of the bottle
Another wine opener which is known to be among the fancy ones is the Oster Electric Wine Opener. It is maybe weird to see an electric wine opener, but trust us, they are extremely easy to use, especially if you have multiple bottles to open quickly.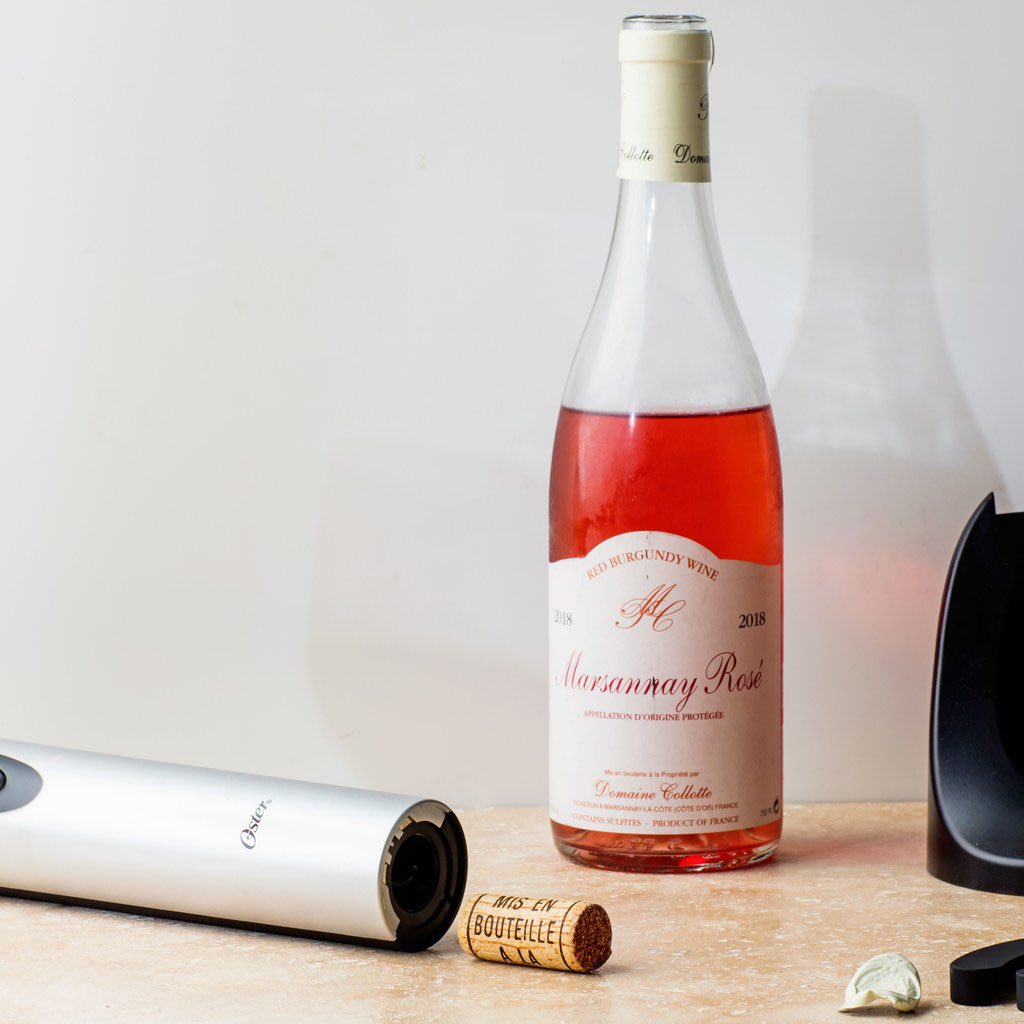 The only downside to these models is the price, but that is not a problem if you're considering buying a fancy corkscrew.  If you want to open a bottle of wine just place it over the neck of the bottle and simply press the button.
The corkscrew will insert itself into the cork and remove it. It can remove all sorts of corkscrews, including the plastic ones. You have to charge the batteries of this wine opener, and one charging can last you up to 30 bottles. 
This is a wine opener which is also considered to be fancy, especially because of its slick design. It is very easy to operate, although it takes some strength to turn. To use this particular model, put it over the bottle and turn the knob to lower the screw into the cork. Keep turning it in the same direction until the cork goes up the spiral. After that, just lift it out. There is no pulling or tugging.
Once you remove the cork, simply twist the handle in the other direction in order to remove the cork from the appliance. The OXO Steel CorkPull Wine Corkscrew is made of die-cast stainless steel and has a big rubber knob with a soft, non-skid grip which makes it even fancier to the eye.
Check out some of the best selling corkscrew bottle openers on Amazon:
Sale
IPOW Wine Opener, Wing Corkscrew, Zinc Alloy Premium Wine Bottle Opener, Manual...
Sturdy Metal - Made of solid zinc alloy with high quality construction. You will truly feel this weighted wine opener is heavy in your hand.
No Cork Tear - Sharp pointed spiral goes into the cork quickly and efficiently. No need to worry about the cork remnants in the wine. Just enjoy the sip without hassle.
Easy To Screw - Featured with a big sleek turn handle for easy to screw. For people with arthritic hands and the elderly, IPOW wine opener will be a great choice.
Quick Pop - Just pull down the wings and your cork will come out! Sturdy wings with rubber provide ease and comfort for each grip. And the stable rivets ensure the cork is extracted out of the center.
Nice Gift - 2 in 1 multifunctional design can open wine or beer. With it, wine drinkers can easily open difficult bottles. A fine and elegant addition to anyone's kitchen utensils. No wine lover should miss it.
Wine Bottle Opener Corkscrew Set-[2020 Upgraded] Holleringlan Wine Opener Kit With Foil...
🥂【High-quality & Ease Of Use】 Each element of our set is made of high-quality materials due to its simple and attractive design made of durable stainless steel, it provides an excellent combination of beauty and practicality. The ergonomic design manual lever opener is the perfect partner for elegant dinners. Adapt a lever principle that removes the cork in a few seconds with a simple action.
🥂【Durable Material Of The Gift】: Made of heavy-duty zinc alloy with bronze-plated grips , metal gears& a Teflon-coated spiral. Luxurious and durablity ,we can use them as a handy tool enough longer.
🥂【Safe And Easy To Use】: Easy operation and dependable cork removal Cork comes out of the wine bottle in one piece with minimal effort! The foil cutter works great and makes it easier to use the wine openers Clear instructions are in the box.
🥂【Easy To Operate】: It's classic straight-up performance mechanism ensures a quick opening of your favorite wines- Simply attach the wine opener to the bottle with one hand, and then pull the lever upwards and downwards - it's off with the cork in seconds.
🥂【2 Year Warranty For You】 - If you have any problem with your Wine Opener, please contact us for a replacement or full refund.We will help you out within 24 Hours.
Wine Opener Wine Bottle Opener - Wing Corkscrew Wine Opener Wine Openers - Cork Screw Wine...
HIGH-QUALITY DESIGNED TO LAST - the Home Hero wine bottle opener is made of rust-resistant zinc alloy and the finely-tuned screws and gears system ensures the best durability on the market.
SLEEK ERGONOMIC DESIGN - this  wine corkscrew has the innovative anti-slip grip ensures minimal effort and maximal comfort when removing a cork.
MULTIFUNCTIONAL WINE AND BEER OPENER - this dual-purpose bottle opener is brilliantly designed making it ideal for smoothly opening both wine and beer bottles.
DISHWASHER SAFE - this corkscrew wine opener is heat resistant and very easy to clean. Clean it by hand or in a dishwasher - whichever you prefer!
CUSTOMER SERVICE - Please, if you have any questions or issues regarding the Home Hero wine opener please do not hesitate to send the seller a message through Amazon we will respond within 24 hours.
Cuisinart CWO-25 Electric Wine Opener, Stainless Steel
Uncorks up to 50 bottles on one charge, recharges quickly with NiHM battery pack
Simple operation with two buttons: "Remove" to uncork wine and "Eject" to release cork
Stainless steel design looks elegant and wipes clean easily
Powers through synthetic or natural corks without breakage
Foil cutter included to neatly trim off foil seals, stores in charging base