Although the little corks keep the wine perfectly safe, they can be tricky to pull out. Therefore, you will need a good corkscrew, a silly-looking little contraption that every household should have. Still, people do not think much of them, but they really should.
With a solid high-quality wine opener, you have the key to keeping yourself and your wine happy. With that in mind, following is a list of the best wine openers that are more or less on the expensive side. These are top quality products, and the most pricey of them are reserved exclusively for avid wine collectors and experts. Enjoy!
Pulltap's Double-Hinged Waiter's Corkscrew – $9.99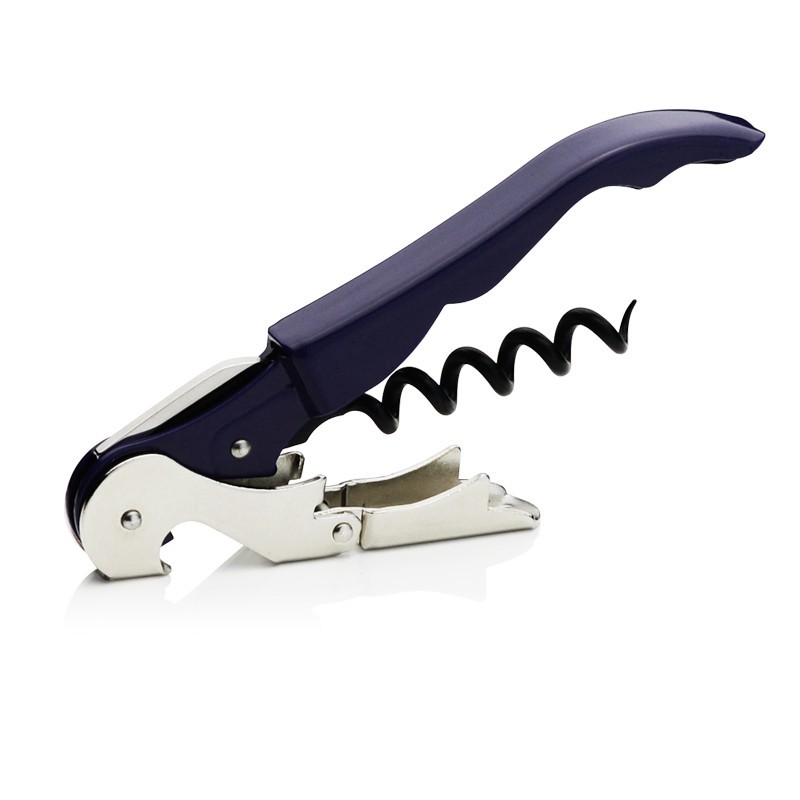 Most casual wine drinkers do not need a fancy corkscrew. Therefore, here is arguably the best straight-forward and reliable one. This versatile product is also a foil cutter and a bottle cap opener in one, and although it is not as fun or interesting as some of the ones we will go over later, it gets the main job done rather well.
Foho Wing Corkscrew – $10.99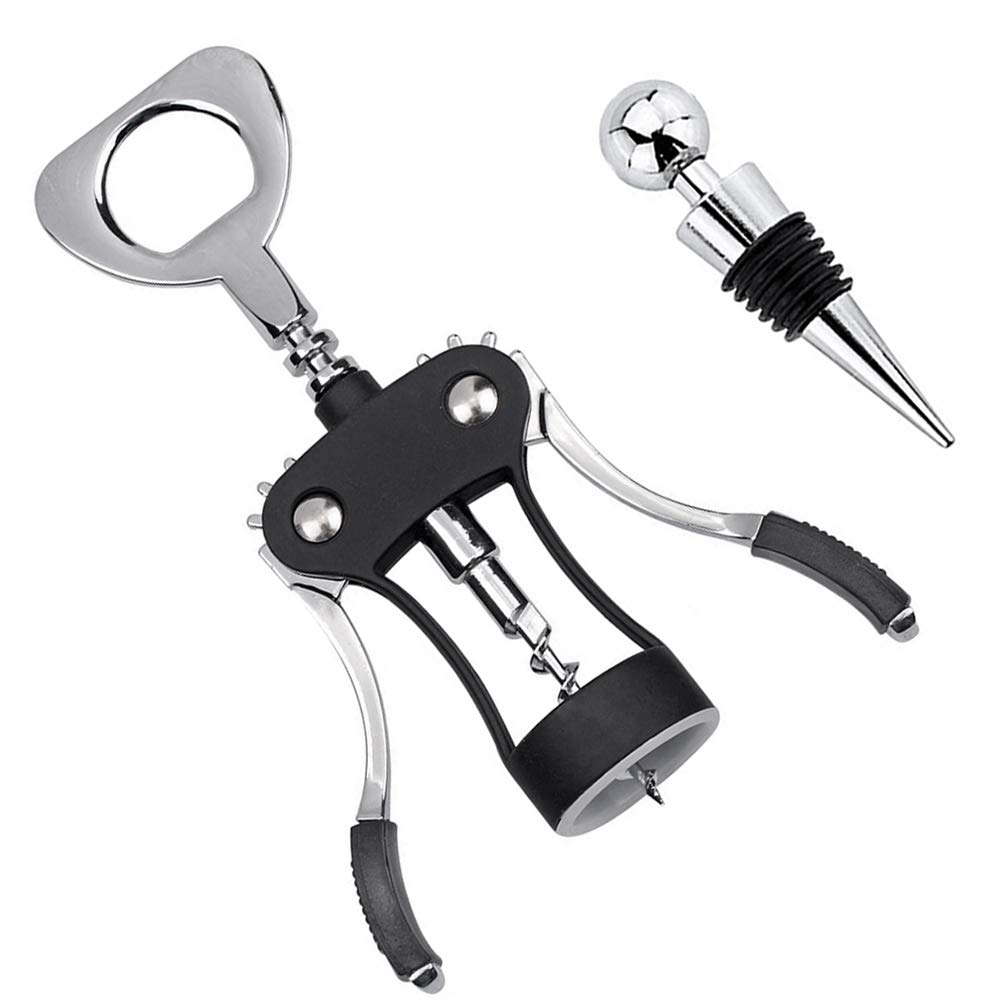 If you do not like the traditional corkscrew most waiters use, the winged style would perhaps be your preferred type. This is another affordable model, which is easy to use and of top quality. Since is it a little bit larger in size, it is harder to lose it while still being easy to store.
Oster Cordless Electric Wine Bottle Opener – $17.99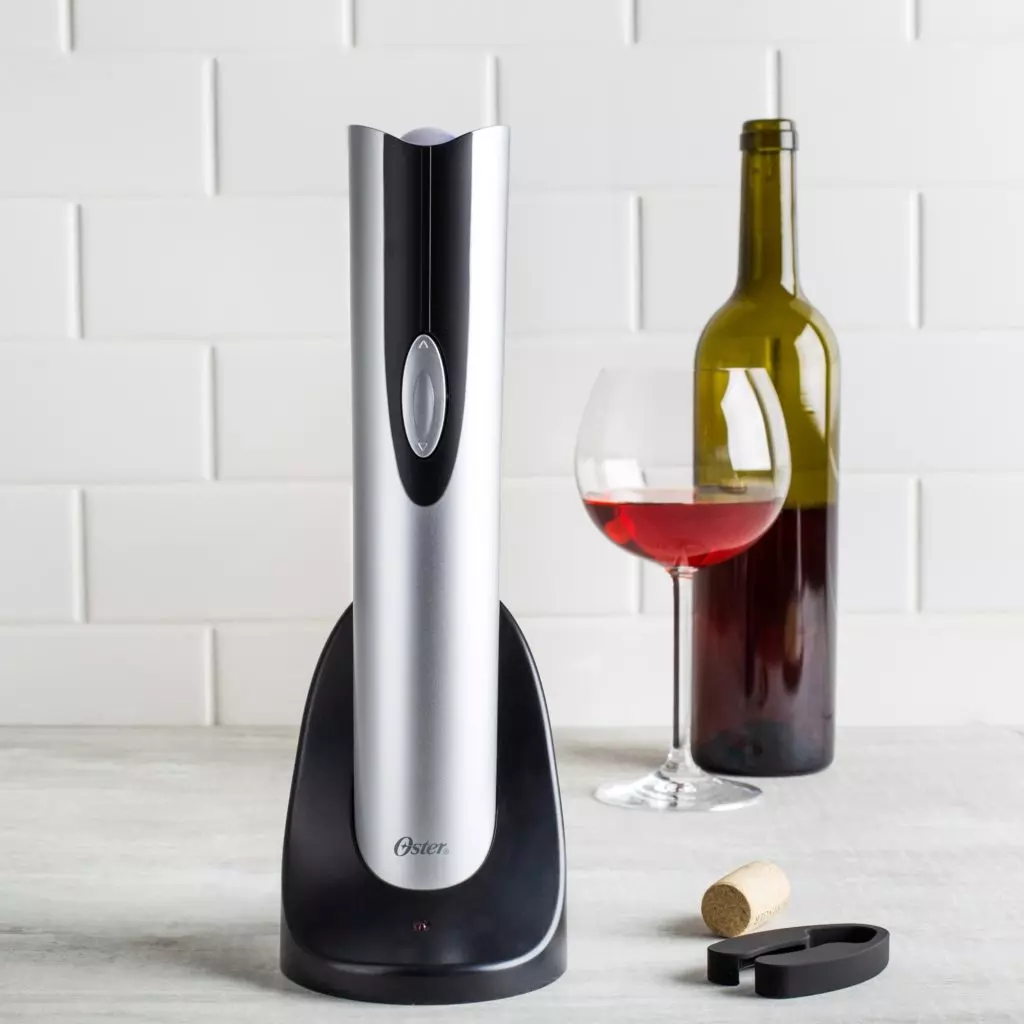 We are moving on to another different style, this one is an electric wine bottle opener. With this one, you will not have to use any sort of effort as it does the work for you. Also, thanks to the sleek design, it is both fun and very easy to use. Simply push the button, and the fast mechanism will give you a removed cork in seconds.
OXO Steel Winged Corkscrew – $24.95
This is a more expensive winged option that has several upgrades. The soft knob means it is easier to turn, while the stopper prevents the screw from breaking the cork, which can be awful for your bottle. The design is an also somewhat sleeker than traditional winged openers.
The Original Rabbit Corkscrew – $29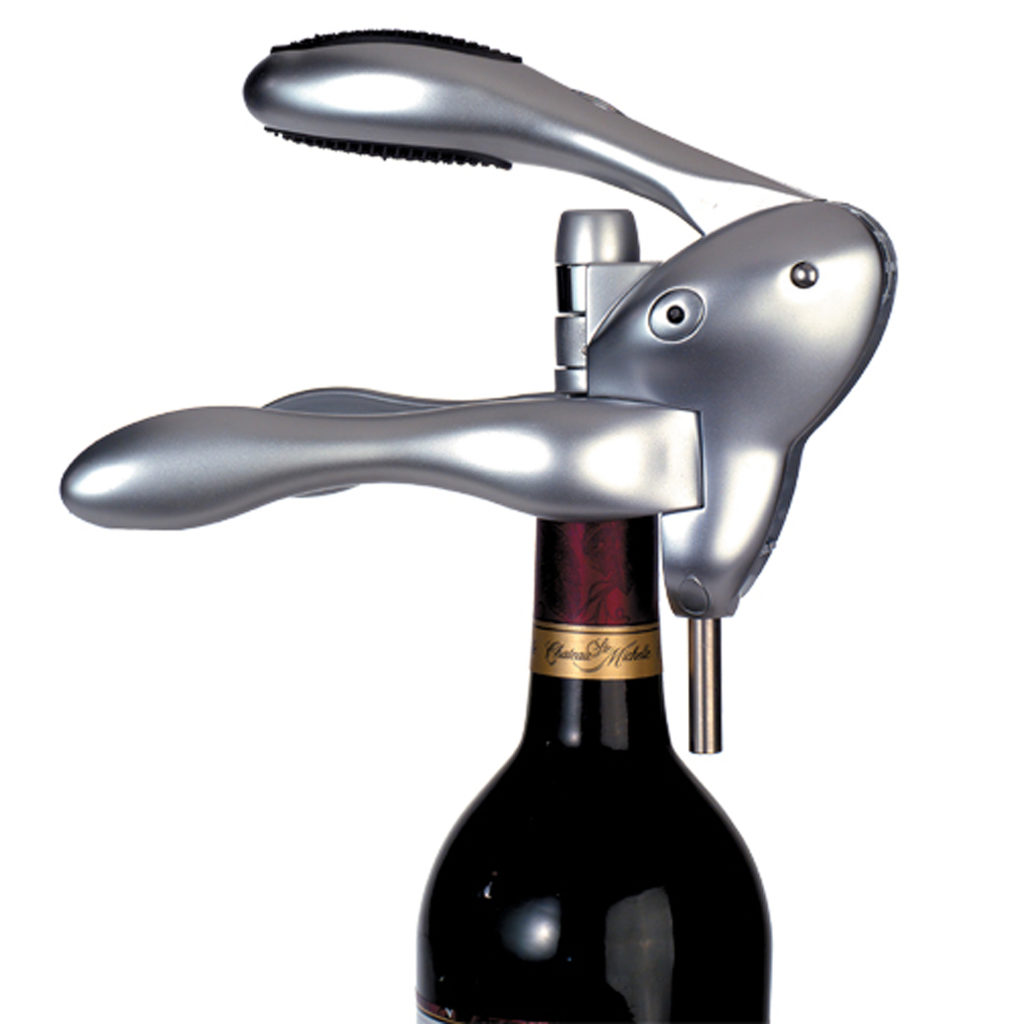 The Rabbit is among the most famous corkscrews available, and it is guaranteed to remove the cork within three seconds, no matter the size of the bottle. No surprises about its fame should exist really. Many stylish colors are available too.
Rabbit Vertical Corkscrew – $30.99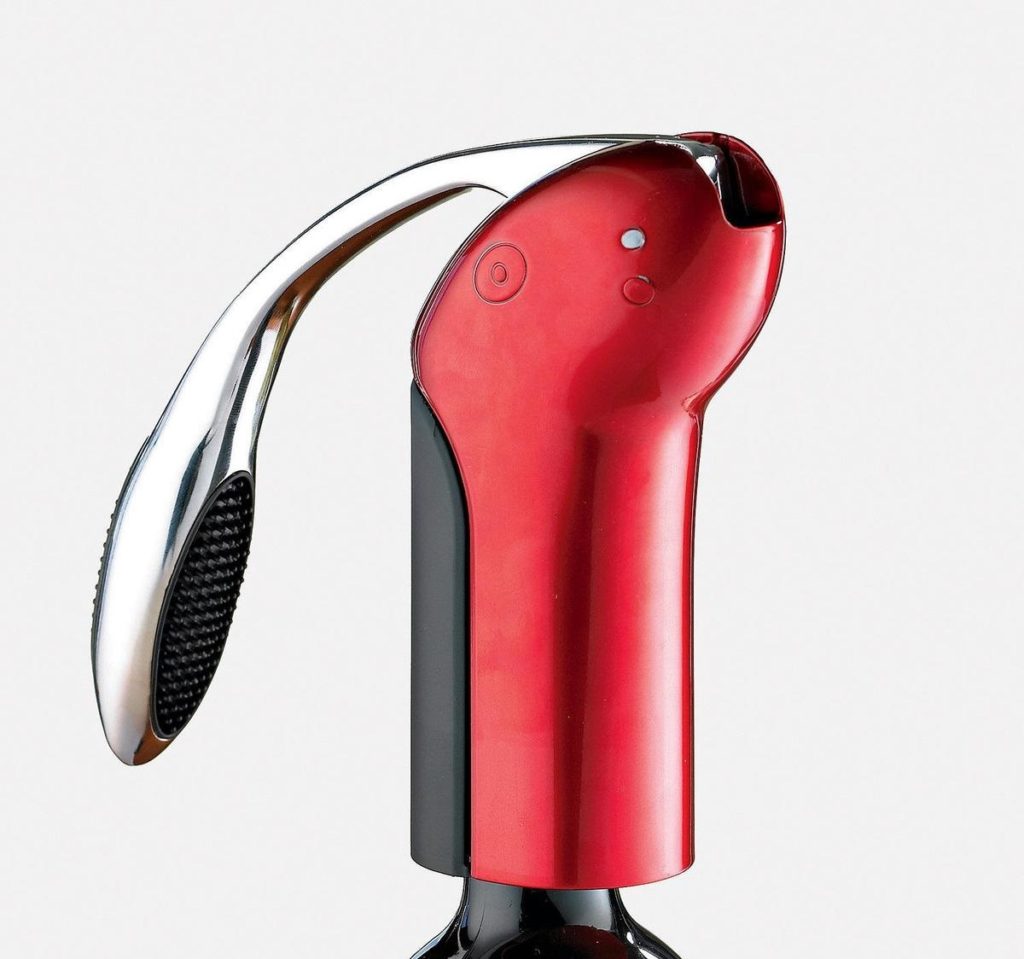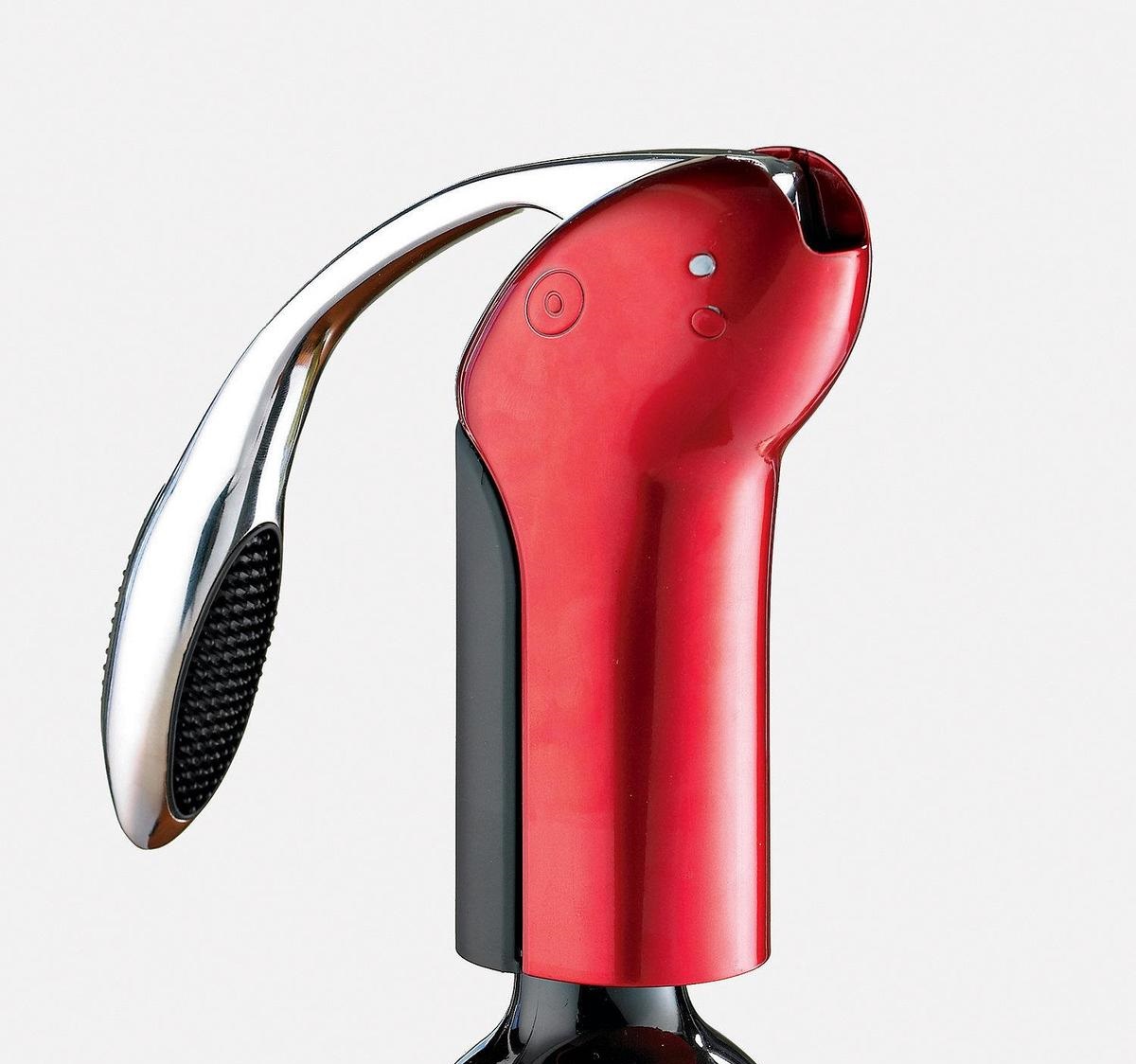 This type of the iconic Rabbit opener can uncork a bottle in a single pull in three seconds as well, while the vertical shape makes it easy to display and store and display. For such a product, the price is fair. It lasts for more than five years. 
Le Creuset Activ-Ball Metal Corkscrew – $49.95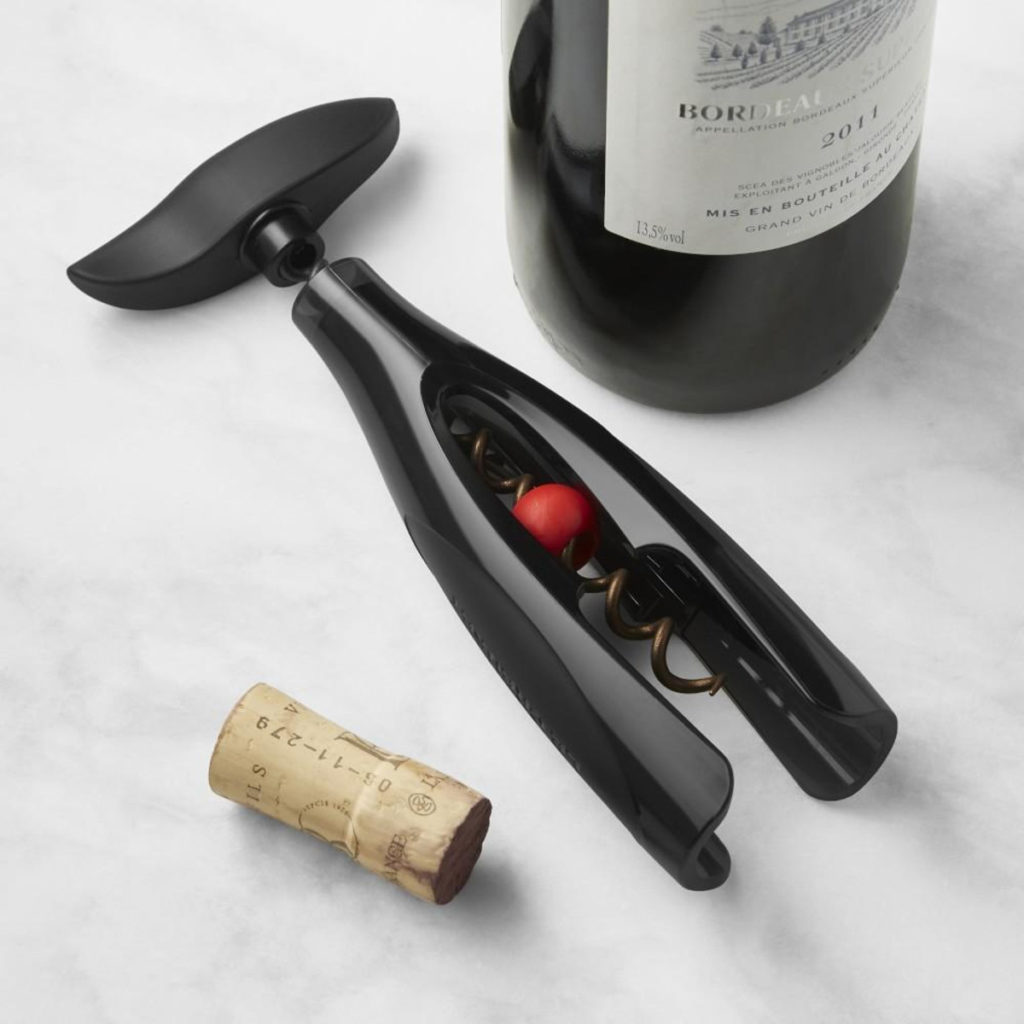 This corkscrew is very stylish and comfortable to use. The handle is soft and grips well, while the internal flex system allows you to use it on any bottle. Also, there is an active-ball technology for smooth cork removal. 
Alessi Anna G. Corkscrew – $52.60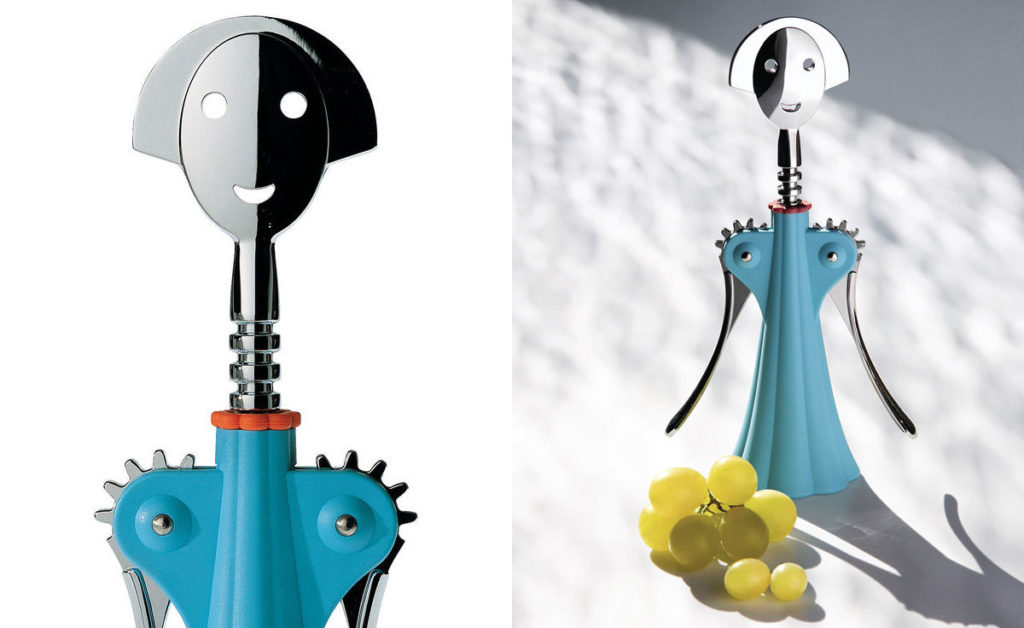 With the last three, we are moving into the pricey territory. Italian designer Alessandro Mendini made this special design in 1994. The winged corkscrew was made to look like a woman, and it is an all-time cult classic. The Alessandro M. is the male version, equally popular.
Legacy Corkscrew with Black Marble Stand & Handle – $99.95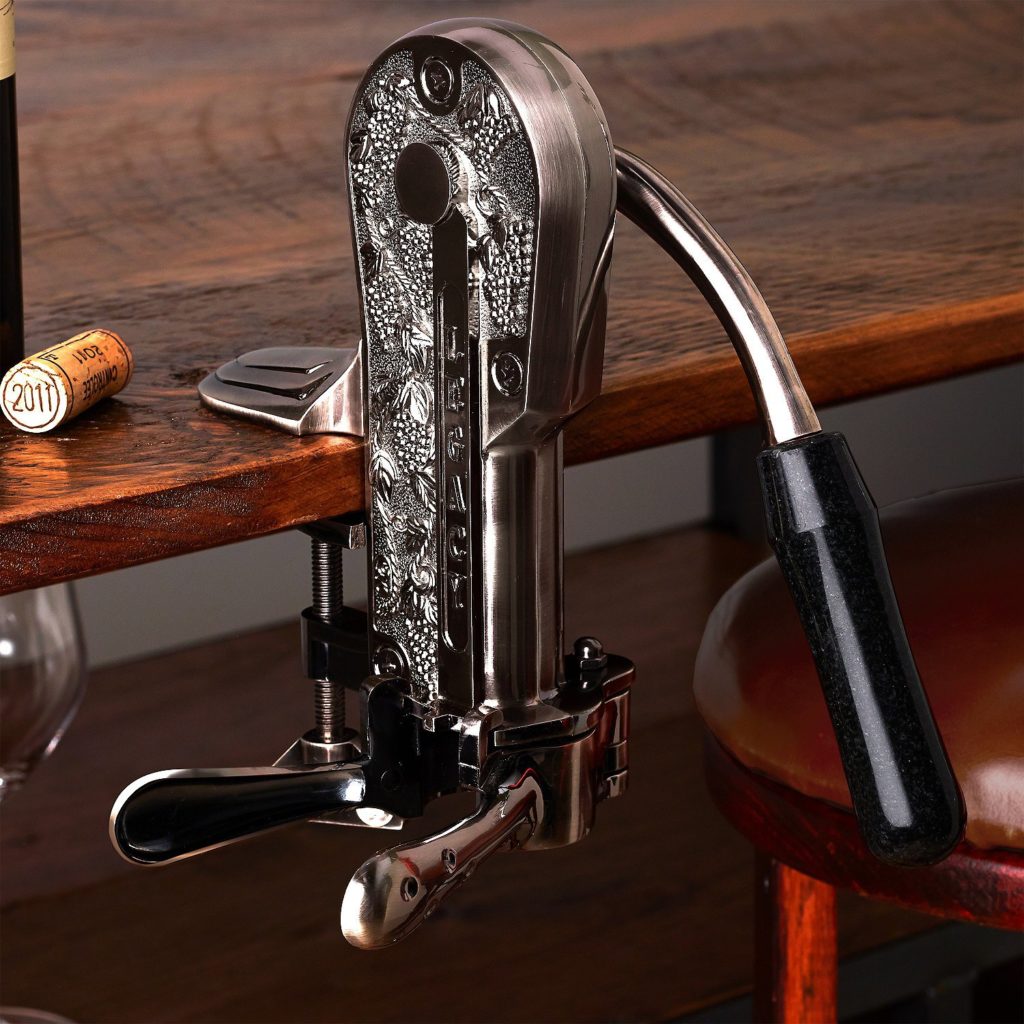 The true wine connoisseurs and collectors will appreciate this elegant Legacy Corkscrew that comes with a beautiful marble stand. This is a replica of an antique corkscrew that removes corks with a single pull of the handle. If you lack counter space, it also easily mounts to the tabletop.
Code38 Elite Series – Pro – $425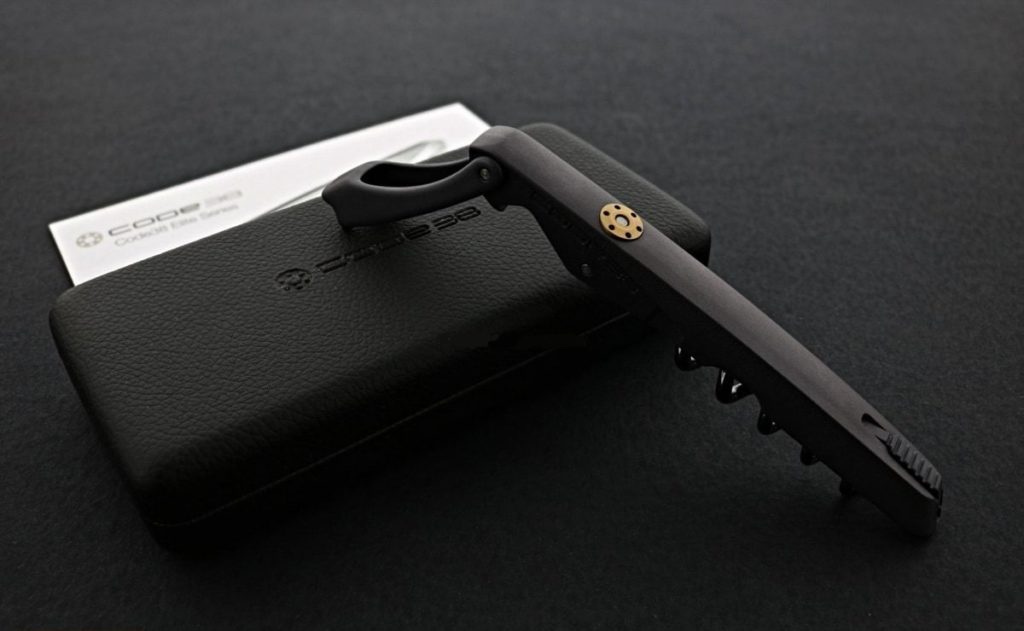 The last entry on the list is a true collector's piece. The stainless steel model is indestructible and comes with a lifetime guarantee. The build is sleek and durable, but it weighs like a feather. True sommeliers and all wine experts should have one.