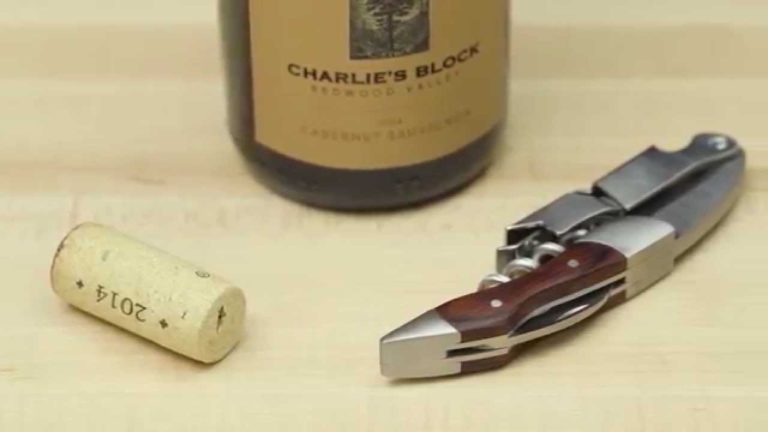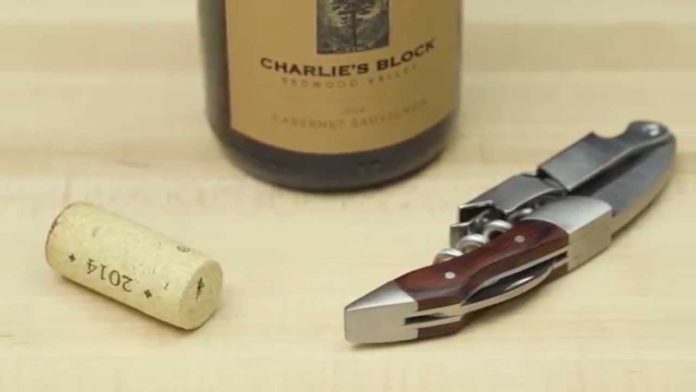 Best Choice
Good Choice
Don't Miss
Premium Pick
Professional Waiters Corkscrew by Barvivo - This Bottle Opener for Beer and Wine Bottles...
Hicoup Wine Opener - Professional Corkscrew Wine Bottle Opener w/ Foil Cutter - Manual...
Houdini Lever Corkscrew with Foil Cutter and Extra Spiral (Silver)
Oster Rechargeable and Cordless Wine Opener with Chiller
If you love to enjoy a nice bottle of wine on a quiet night, there is a good chance you have to own a wine opener. Wine is one of the best and most popular gifts a person can receive, so you shouldn't be unprepared when it comes time to open these bottles open.
There are many types of corkscrews out there so be careful next time when you buy a corkscrew.  If you're asking yourself what is the easiest corkscrew to use you are in the right place because in this article you will find out what is the easiest corkscrew to use.
First, there needs to be a formal explanation of what is a corkscrew. A corkscrew is essentially a device used for removing corks from bottles. It is usually made of a sharp, metal spiral and some sort of handle, even though it could be more complex than this.
The sharp, metal spiral is driven into the cork with the help of the handles and is then used to pop out the cork out of the bottle, giving you access to the wine.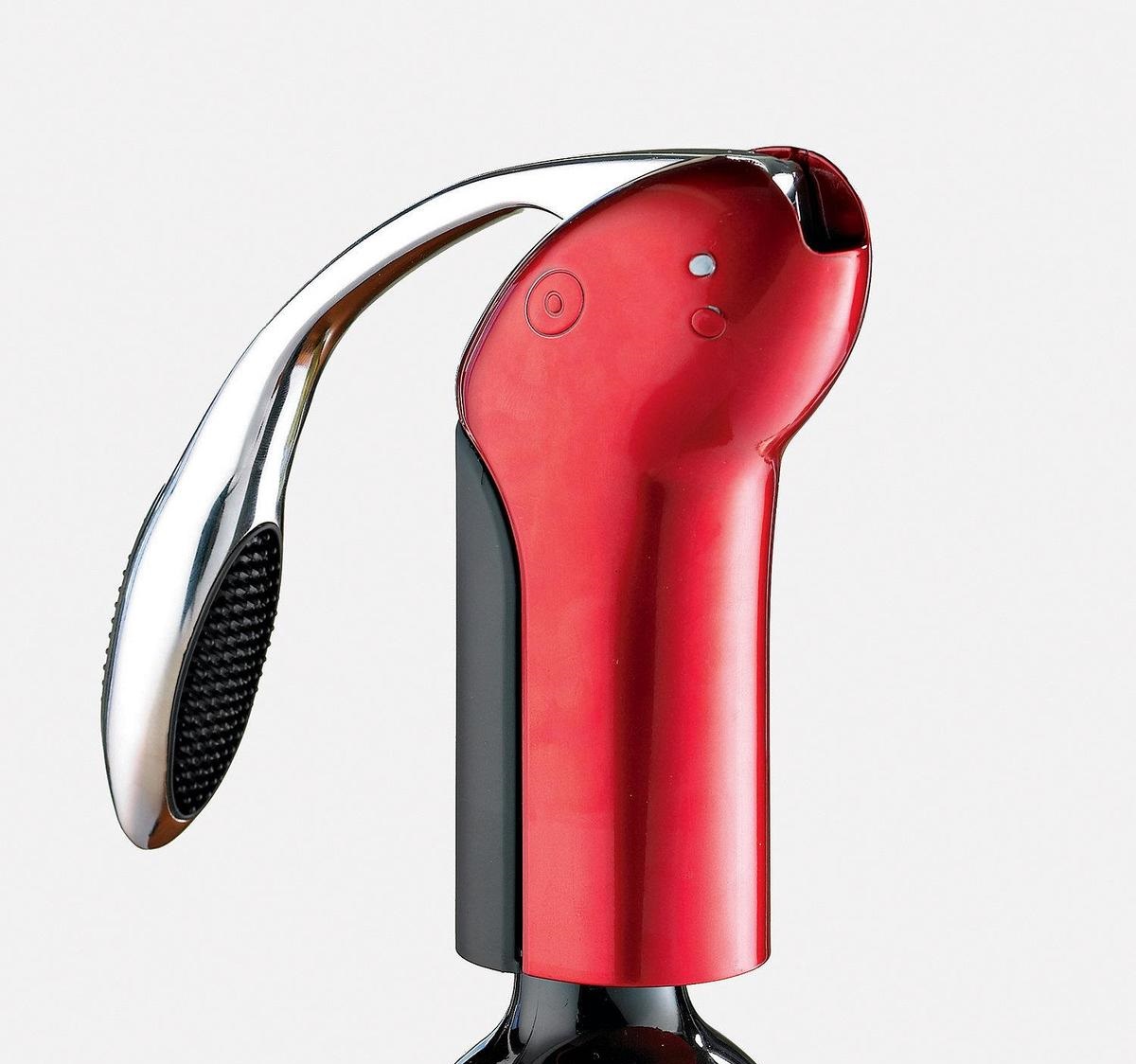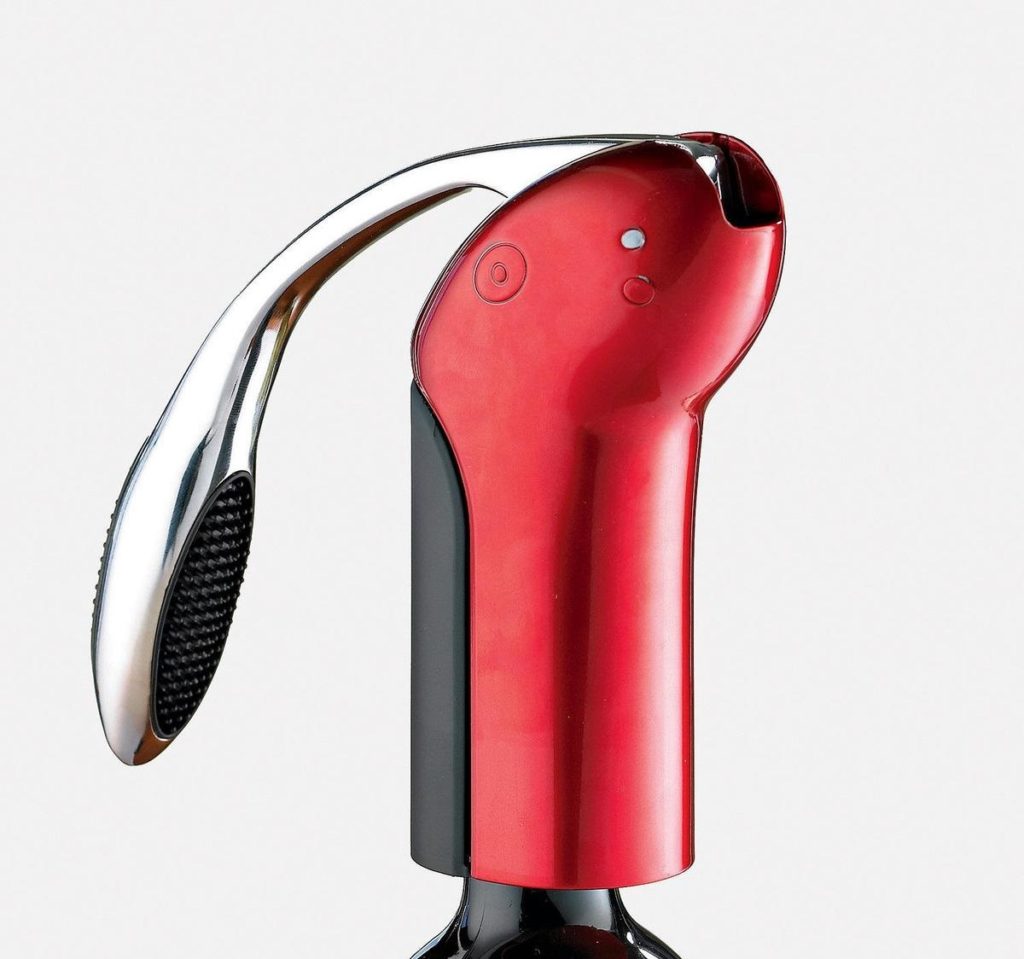 Metrokane Vertical Rabbit is a successor to the original Metrokane Rabbit which was very popular among wine enthusiasts. This particular corkscrew makes wine open very easily.
The process of using this wine opener is extremely simple. Just place it over the bottleneck and press down the lever. This will force the corkscrew into the cork and simply pulling it up on the lever raises it out of the bottle.
It will take you about 3 seconds to pull the cork out. The cork will not break and there is no need for the extra effort for pulling it out. Once the cork is out of the bottle, simply press and release the lever once more and you can throw the cork right in the trash.
This model has a lot of positive reviews and it comes with a storage case, spare corkscrew and a foil cutter for cutting the foil around the neck of the bottle. It also has a 10-year warranty.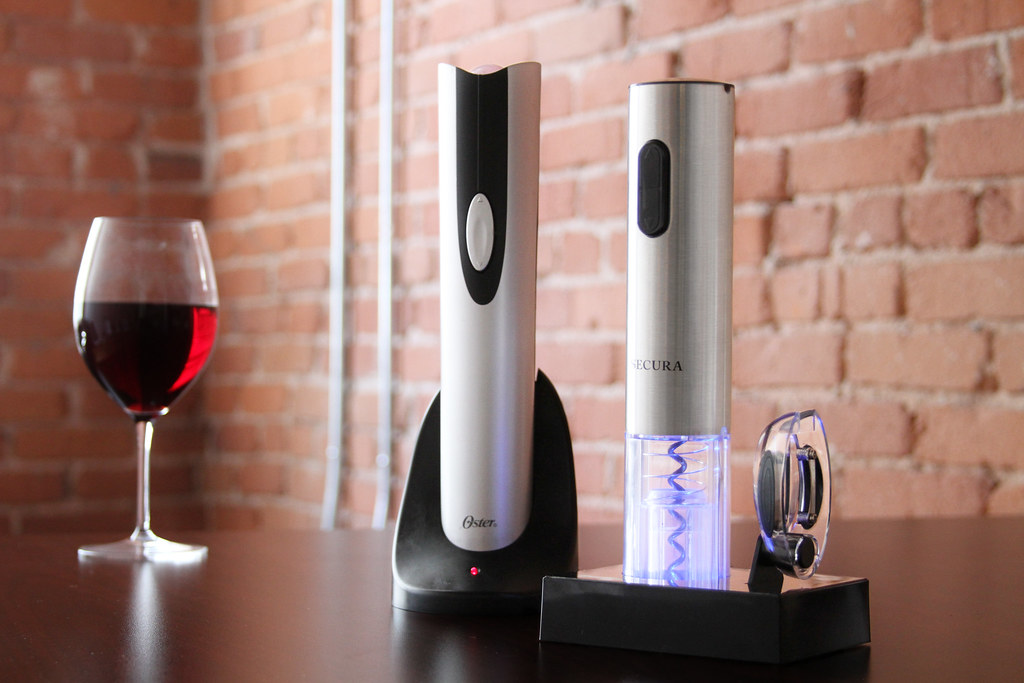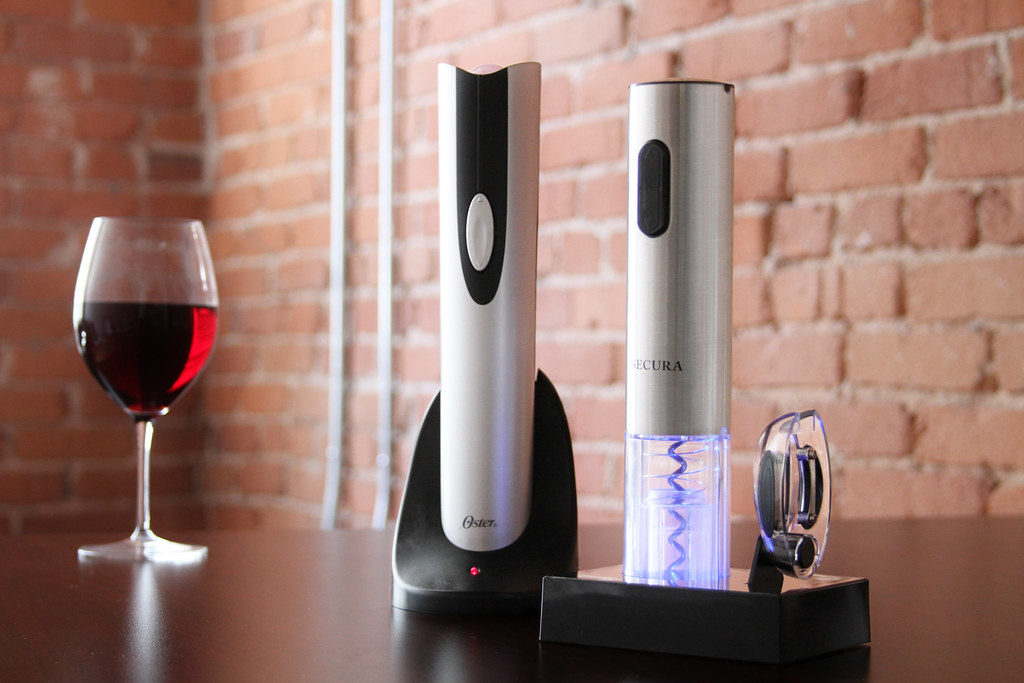 Another wine opener which is quite popular among wine fanatics is the Oster Electric Wine Opener. It may be strange to see an electric wine opener, but trust it, they are extremely easy to use, especially if you have multiple bottles to open quickly. The only downside to these models is the price. They could be fairly pricey.
If you want to open a bottle of wine just place it over the neck of the bottle and simply press the button. The corkscrew will insert itself into the cork and remove it. It can remove all sorts of corkscrews, including the plastic ones. You have to charge the batteries of this wine opener, and one charging can last you up to 30 bottles.
Oster Electric Wine Opener received a lot of positive reviews, and most wine connoisseurs recommend this particular model.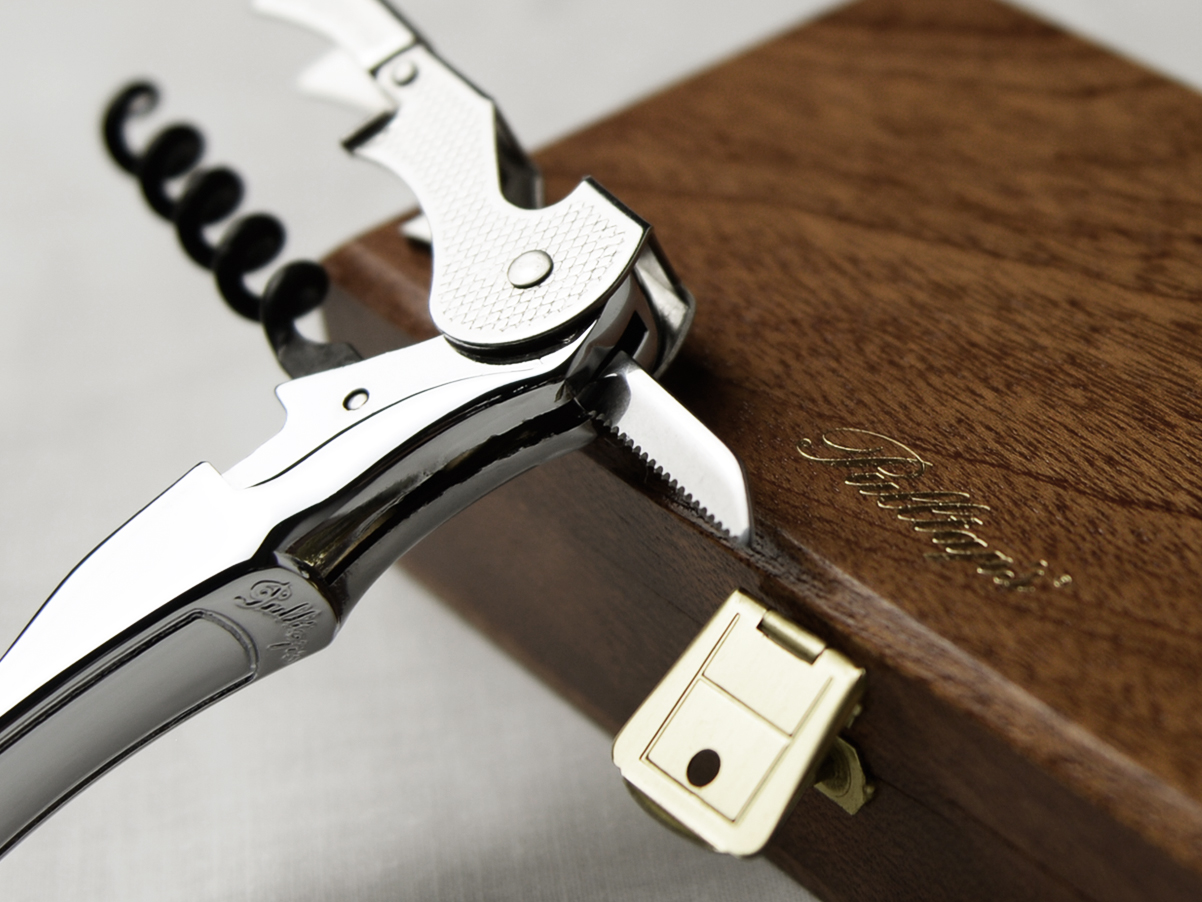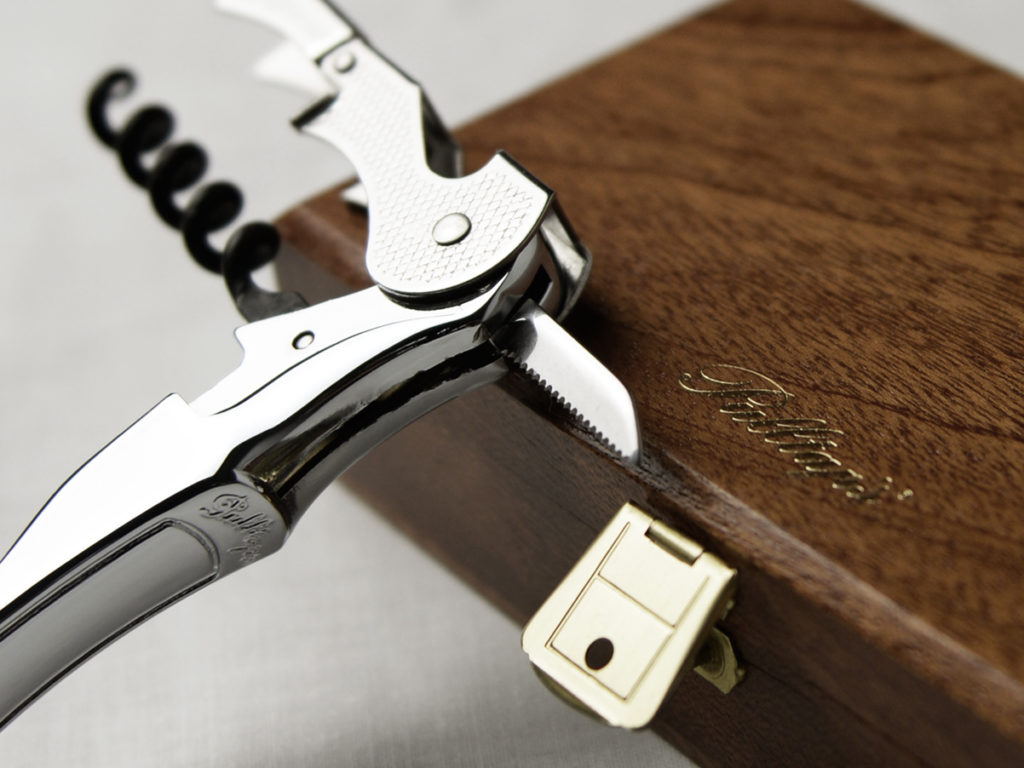 One of the most popular corkscrews on the market is the Pulltap's Double-Hinged Waiter's Corkscrew. It's a classic among wine openers. It is simple to use, but you will need to put some effort into it. It has a long corkscrew which is coated in Teflon so it remains sharp and has no problems pulling out a lengthy cork.
It small and compact which makes it easy to put in a drawer until it's needed. Its simplicity makes it popular around the world. It received, like all wine openers on this list, excellent reviews.  Pulltap's Double Hinged Waiter's Corkscrew is a great option where you can't go wrong.
Before you go take a look at these corkscrew bottle openers available on the market:
Sale
IPOW Zinc Alloy Wing Corkscrew Wine Opener, Multifunctional Wine Bottle Opener for...
Durable High Quality and Easy to Open: Our polished finished corkscrew is made by premium zinc alloy, which ensures longer durability and stronger corrosion resistance. The lever principle applied structure saves your strength to open the wine easily.
Multifunctional Wine and Beer Opener: The considerately designed end opens all beer cap bottles efficiently and allows you to take it safely, hang on it conveniently. The exquisite screw removes corks from most cork-stoppered bottles, including wine, olive oils, vinegars.
Ergonomic Anti-Slip Wing Handle: Ergonomic curved lines and the anti-slip rubber grip cover contribute to a comfortable gasp and less downward pressure to pull out the cork. The hard sharp zinc alloy screw helps you rotate the corkscrew into the cork quickly.
Contemporary Modern Design: Our sturdy wine bottle opener feels substantial when held in your hand and looks elegant on the table. It is the best wing corkscrew wine opener used at both formal and casual occasions for home, bars, meetings, party or wedding ceremony.
Satisfied Purchase Ensued: We emphasize both high quality and leading after-sale customer service. We stand back at our product. Any issue, just contact us via e-mail through your buyer center to enjoy an efficient solution. Our prompt helpful customer service will surely work out all your issues.
Sale
Secura Electric Wine Opener, Automatic Electric Wine Bottle Corkscrew Opener with Foil...
Rechargeable Electric Wine Bottle Opener - Easily remove corks in seconds. Compatible with most wine bottle sizes. Open up to 30 bottles on a single charge.
Easy to Use - Simply place on top of your wine bottle, press a button, and tada, your wine is open and ready to serve.
Small Footprint Saves Space - Our electric wine bottle opener is small enough to store discreetly away when not in use. Keep the charging base next to your wine fridge, storage rack, credenza, etc.
Makes an Amazing Present - An elegant color makes our electric wine bottle opener an attractive present, or use it at home, when catering, at banquets, in restaurants or behind the bar.
Reliable product and service - 100-240V wide input voltage range covers The known voltages of most places in the world. We offer 12 months and lifetime friendly customer service. NOTE: Please charge your wine opener every three months when not in regular use, so as to extend the lifespan of the battery.
OXO Steel Vertical Lever Corkscrew with Removable Foil Cutter
Lever removes cork in seconds with two easy motions
Works with natural and synthetic corks
Die-cast zinc handle with soft, non-slip grip provides leverage for comfortable use
Removable foil cutter stores on the Corkscrew for quick access and convenient storage
Releases cork automatically with a simple pump of the lever
Wine Bottle Opener Corkscrew Set-[2020 Upgraded] Holleringlan Wine Opener Kit With Foil...
🥂【High-quality & Ease Of Use】 Each element of our set is made of high-quality materials due to its simple and attractive design made of durable stainless steel, it provides an excellent combination of beauty and practicality. The ergonomic design manual lever opener is the perfect partner for elegant dinners. Adapt a lever principle that removes the cork in a few seconds with a simple action.
🥂【Durable Material Of The Gift】: Made of heavy-duty zinc alloy with bronze-plated grips , metal gears& a Teflon-coated spiral. Luxurious and durablity ,we can use them as a handy tool enough longer.
🥂【Safe And Easy To Use】: Easy operation and dependable cork removal Cork comes out of the wine bottle in one piece with minimal effort! The foil cutter works great and makes it easier to use the wine openers Clear instructions are in the box.
🥂【Easy To Operate】: It's classic straight-up performance mechanism ensures a quick opening of your favorite wines- Simply attach the wine opener to the bottle with one hand, and then pull the lever upwards and downwards - it's off with the cork in seconds.
🥂【2 Year Warranty For You】 - If you have any problem with your Wine Opener, please contact us for a replacement or full refund.We will help you out within 24 Hours.
OXO SteeL Winged Corkscrew with Removable Foil Cutter
Non-stick, self-centering screw easily removes any style cork
Curved, die-cast handles offer comfortable hold
Easy-to-grip extended body
Soft non-slip knob turns smoothly
Unique design removes corks without breakage, no pulling necessary