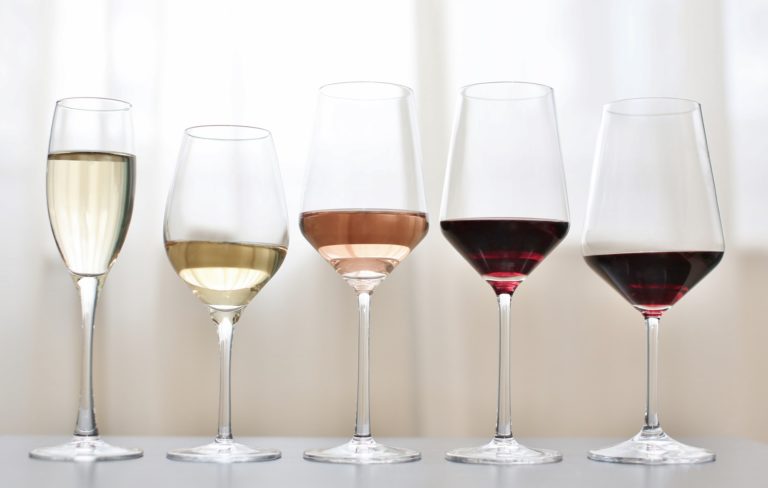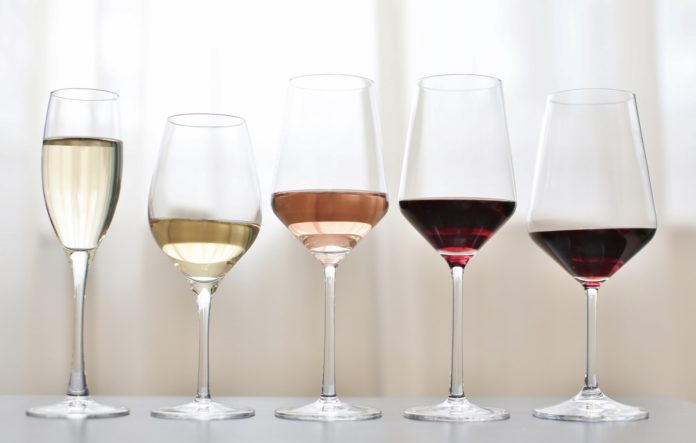 Best for White Wine
Best for Cabernet Wine
Best for Burgundy Wine
Best Champagne Glass
Bormioli Rocco 14.75 oz White Wine Glasses (Set Of 4): Crystal Clear Star Glass, Laser Cut...
Riedel Heart to Heart Cabernet Sauvignon
Zwiesel Glas Pure Tritan Crystal Stemware Glassware Collection, 6 Count (Pack of 1),...
Lenox Tuscany Classics Set, Champagne Flutes, Buy 4, Get 6, 6 Count (Pack of 1), Clear,8...
Wine is a drink which goes with almost everything and can be enjoyed on every occasion. In order to consume it, you'll need a vessel. However, when it comes to determining which glass is best to use, it can be a very challenging task.
So, we decided to list all types of wine glasses you should know about, as well as, everything you need to know about a wine glass.
Different Parts of a Wine Glass
Before discussing the different types of wine glasses there are, let's take a closer look at the different parts of a wine glass and what is their purpose. Every wine glass has a base, a stem, a bowl, and a rim. The bowl and its size and shape affect how the aromas of the wine are released.
So, every time before sipping wine, make sure you pour wine to roughly one-third of the bowl's height and swirl it to release the aromas. Large glasses are perfect for red wines as they can aerate and oxidize the wine to let the complex flavors breathe.
On the other hand, narrow wine glasses are perfect for white wine as they preserve the flavor and prevent oxidation. The narrowest wine glasses, also known as champagne flutes, are ideal for champagne as they keep the bubbles.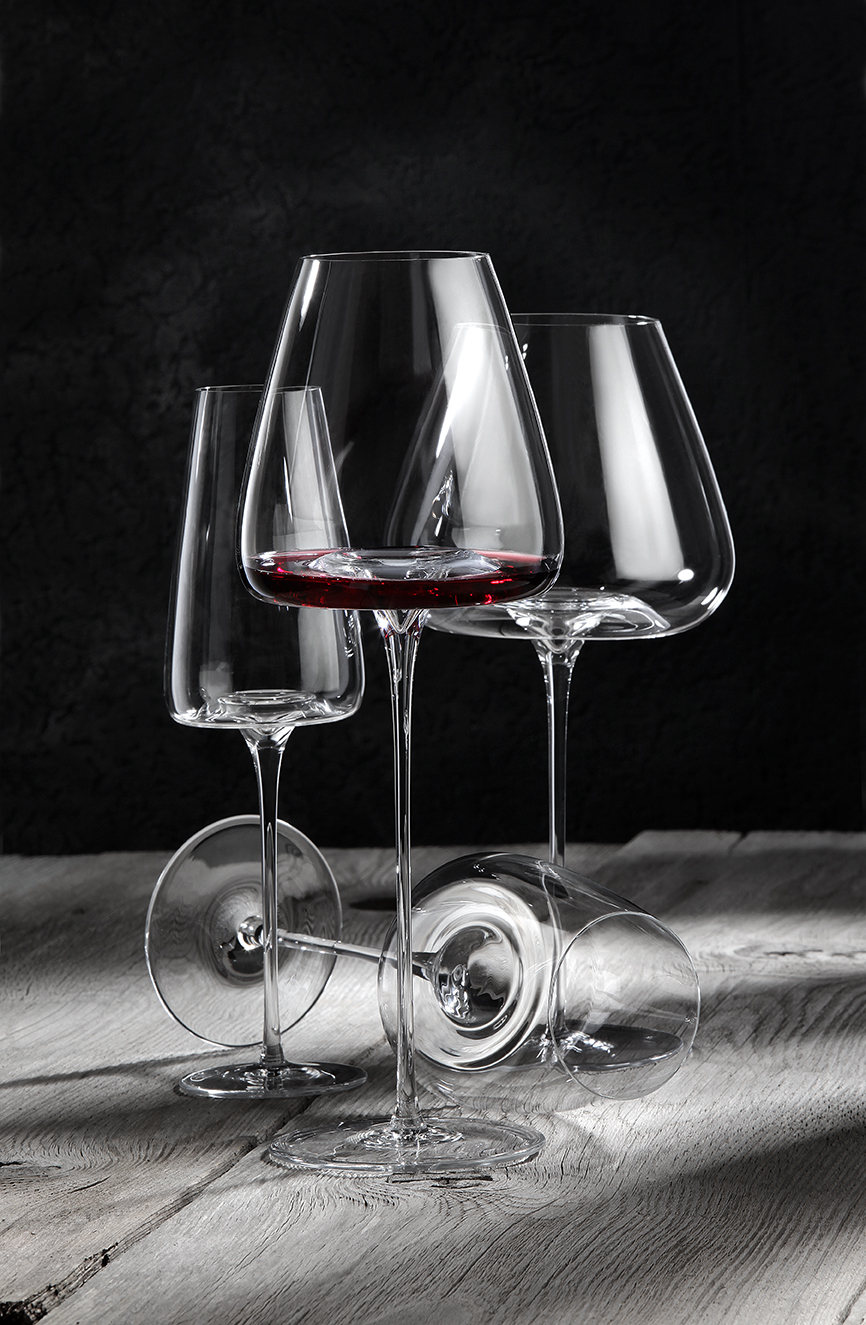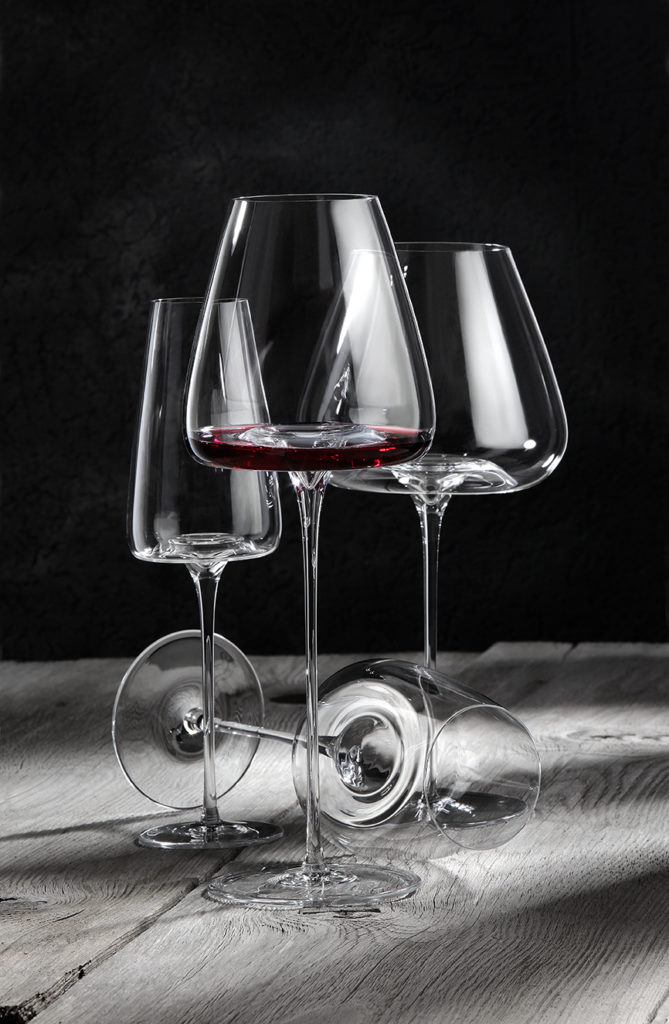 Types of Wine Glasses
1. White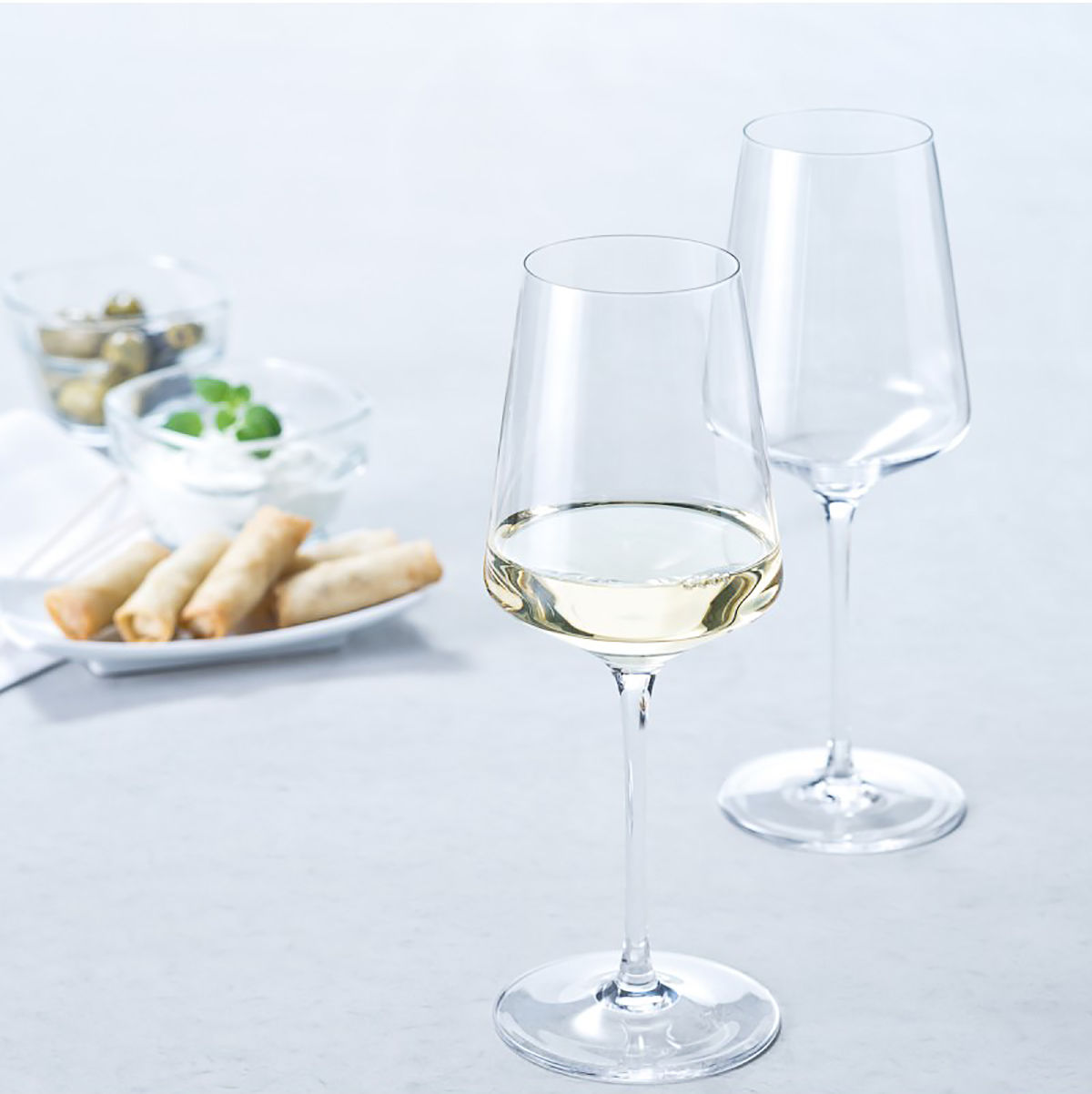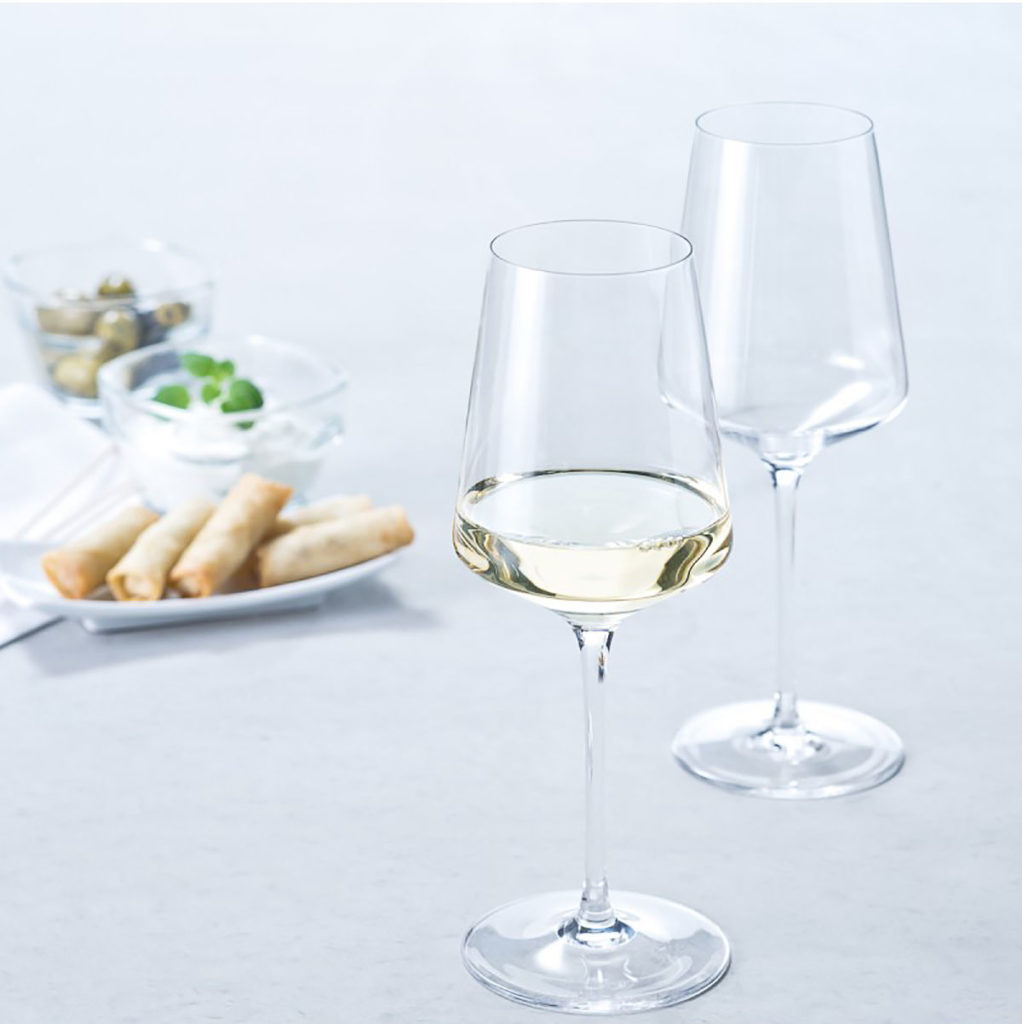 A glass with a narrow bowl is perfect for white wines, such as Pinot Grigio, Sauvignon Blanc, and Riesling. White wines require glasses with a narrow bowl and a narrow opening because too much air will compromise the light, bright flavors. Such glass also keeps the white wine chilled and it reduces acidic notes.
2. Cabernet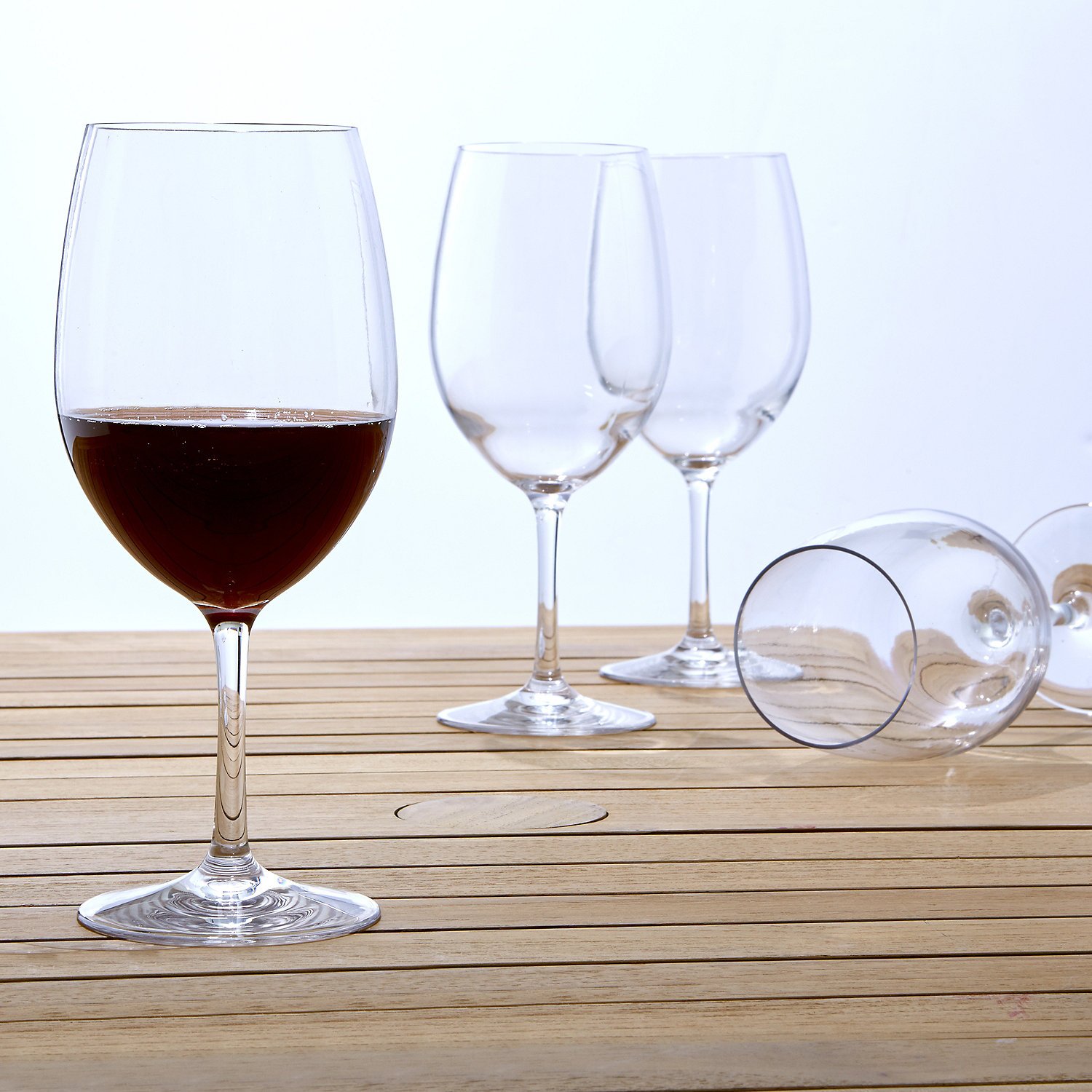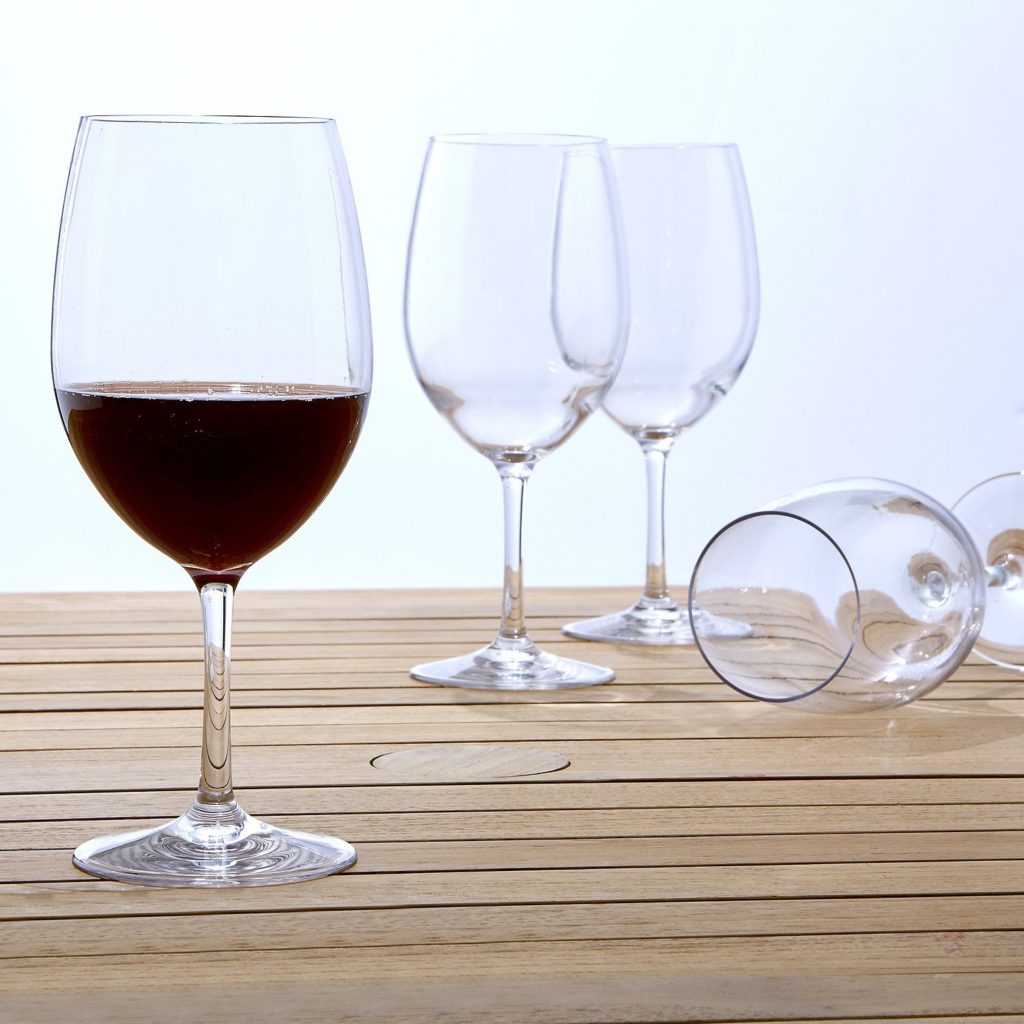 Cabernet glasses are characteristic of their large bowl and tall stem and are often used as universal red wine glasses. The large bowl is essential as it gives the wine more surface area to breathe and oxidize.
Consequently, the wine natural aromas are released and the flavor is enhanced. Moreover, the shape of the glass directs the wine to the center of the palate, which reduces the effects of tannins.
3. Bordeaux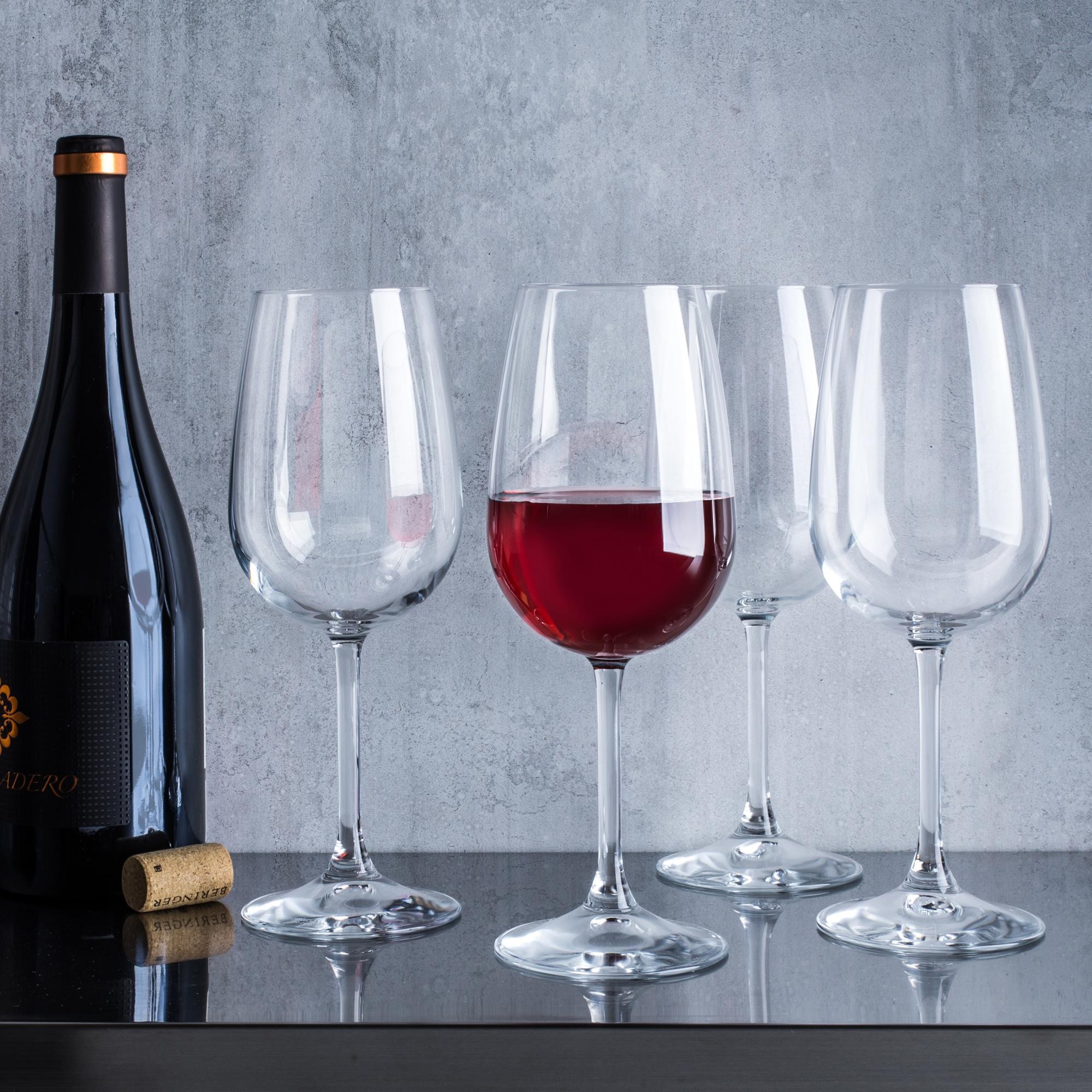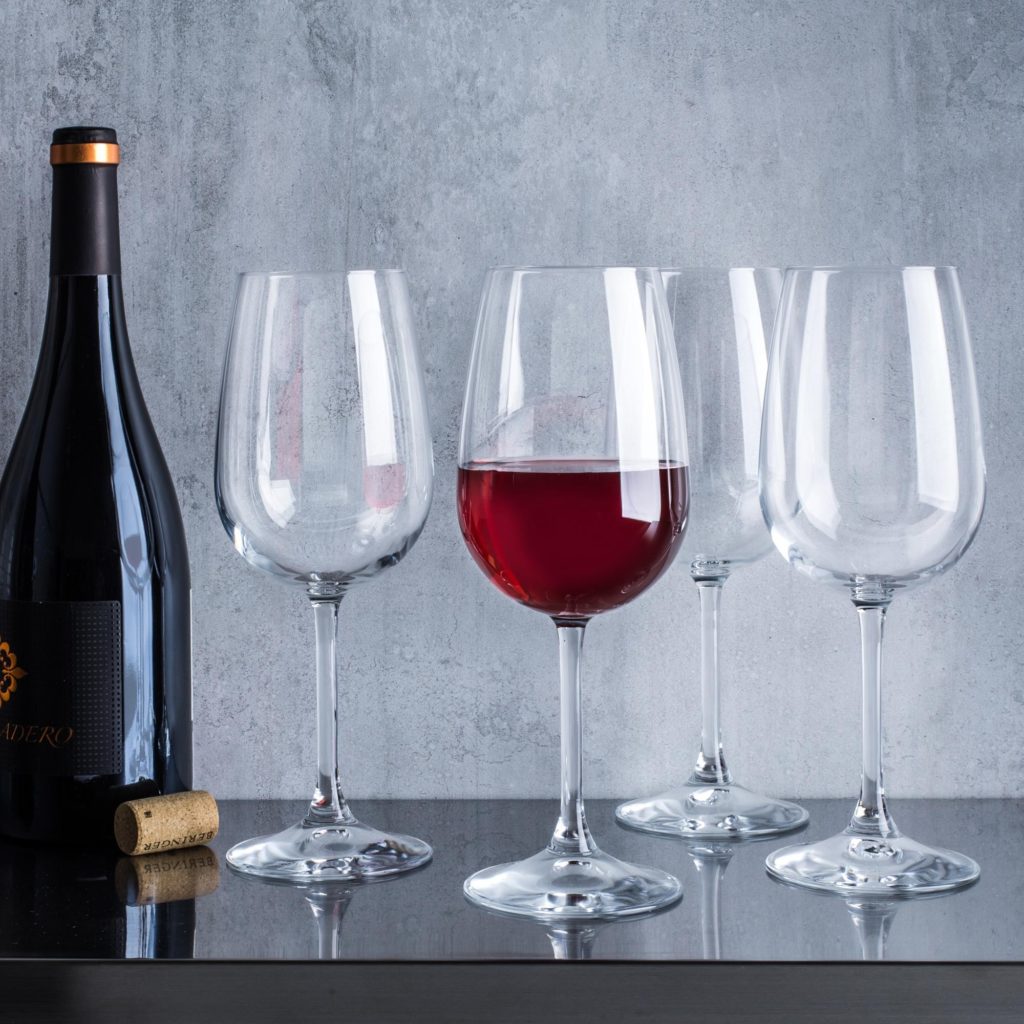 Bordeaux glasses are tall and allow you to maximize the surface area of the wine which is exposed to air when you swirl the liquid up the edge of the glass. As Bordeaux wine is made from thicker-skinned grapes, it's recommended to always swirl it before consuming it.
Moreover, the shape of these glasses reduces the effects of tannins and concentrates the wine to the back of the tongue.
4. Pinot Noir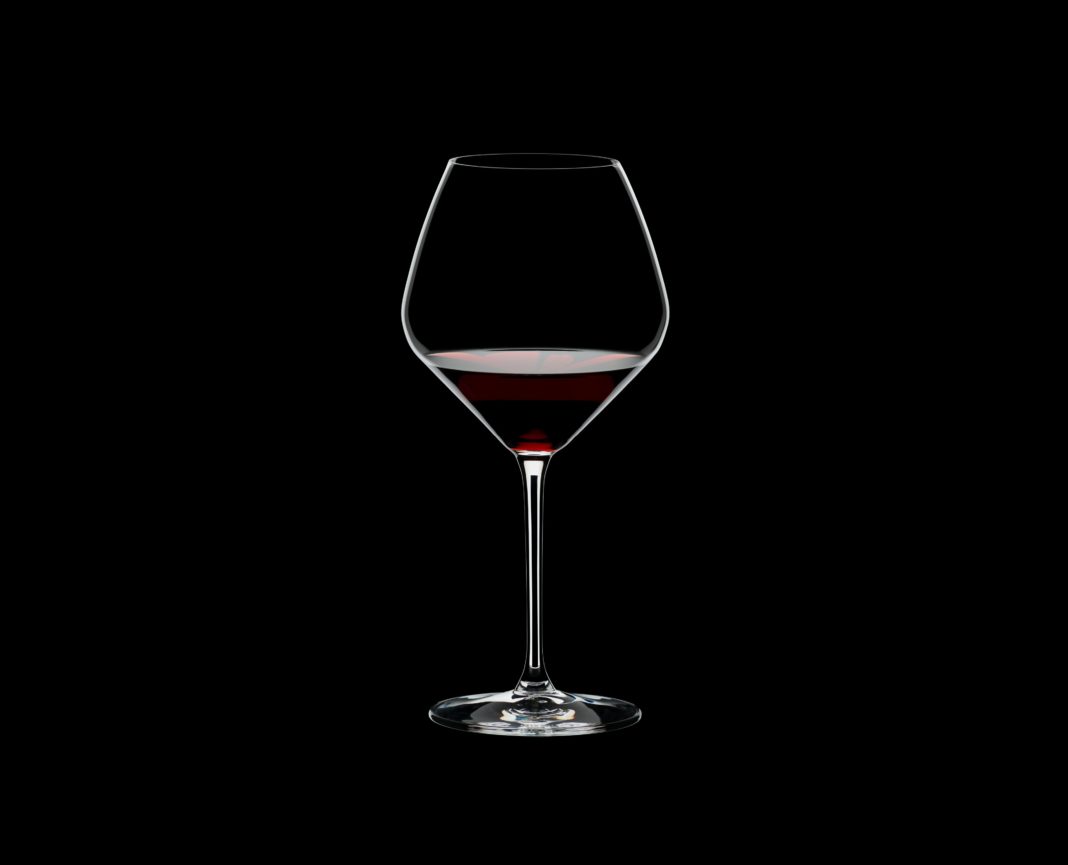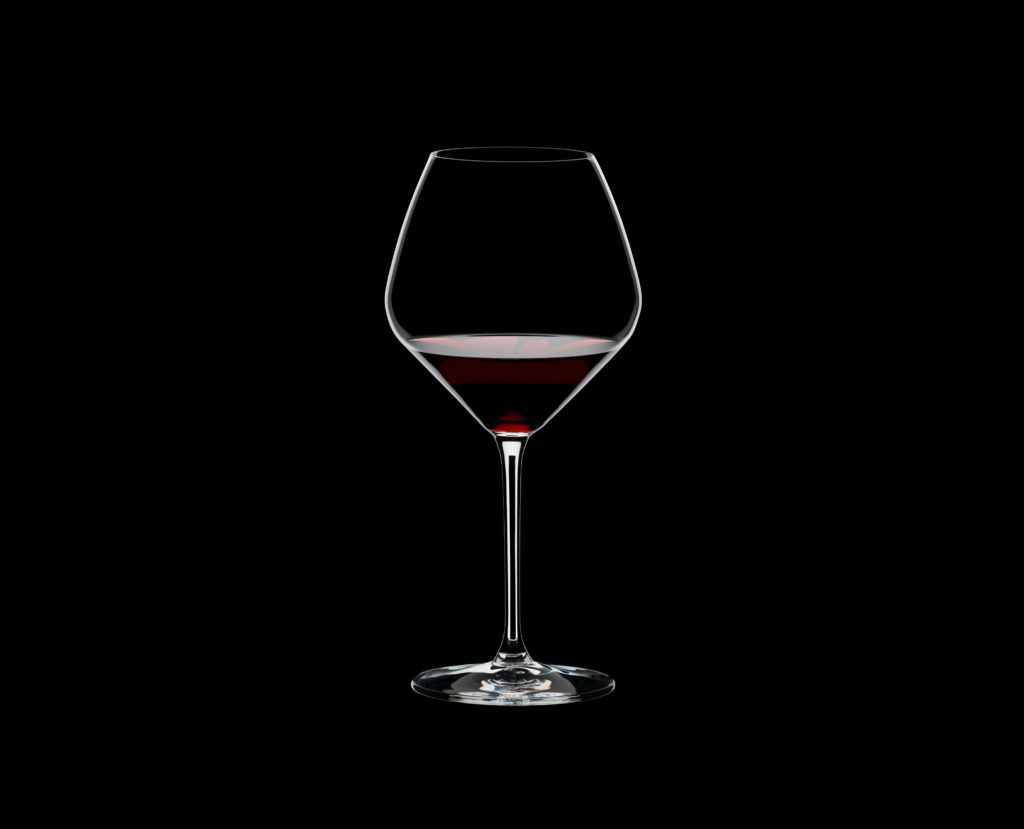 The Pinot Noir glasses feature a large bowl which allows a release of the wine's subtle and delicate aromas. The wine is exposed to oxygen due to the large surface area and the aromas are trapped in the glass thanks to the distinctive shape. This glass concentrates the wine to the front of the mouth so you can feel the sweet flavors.
5. Burgundy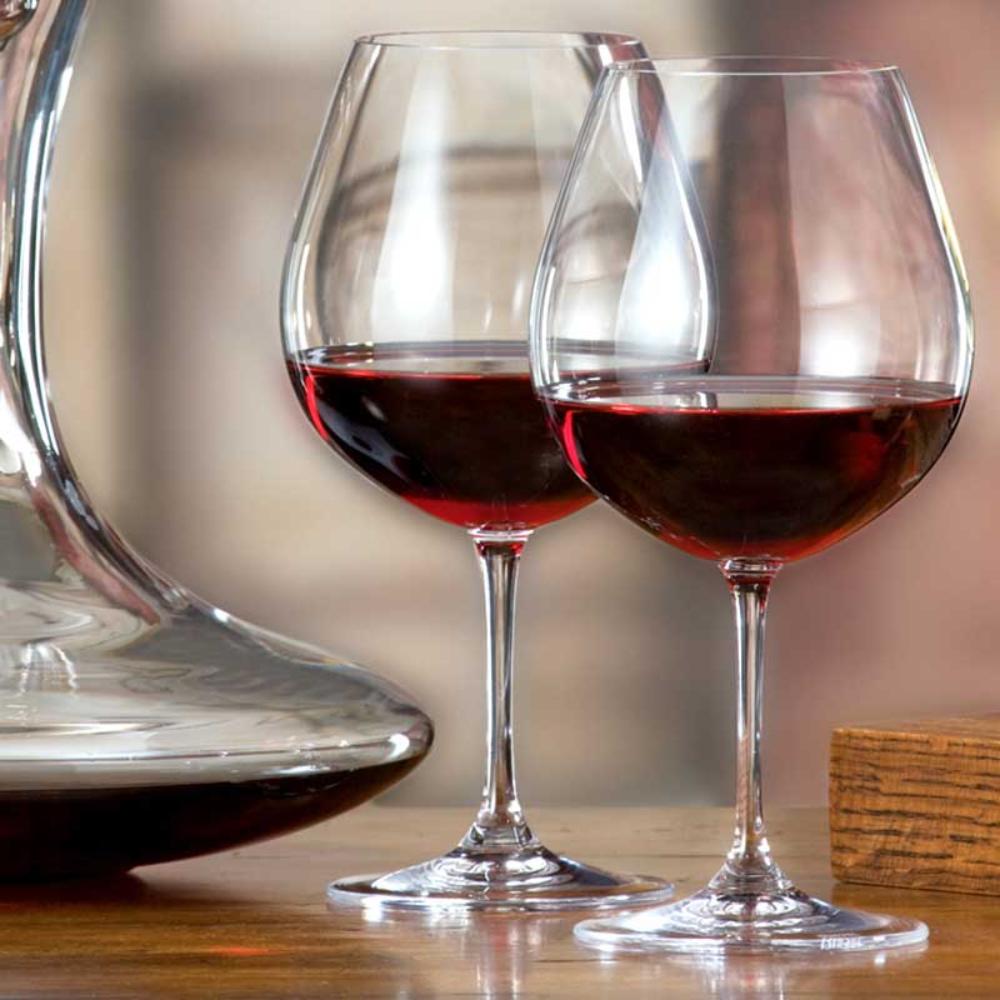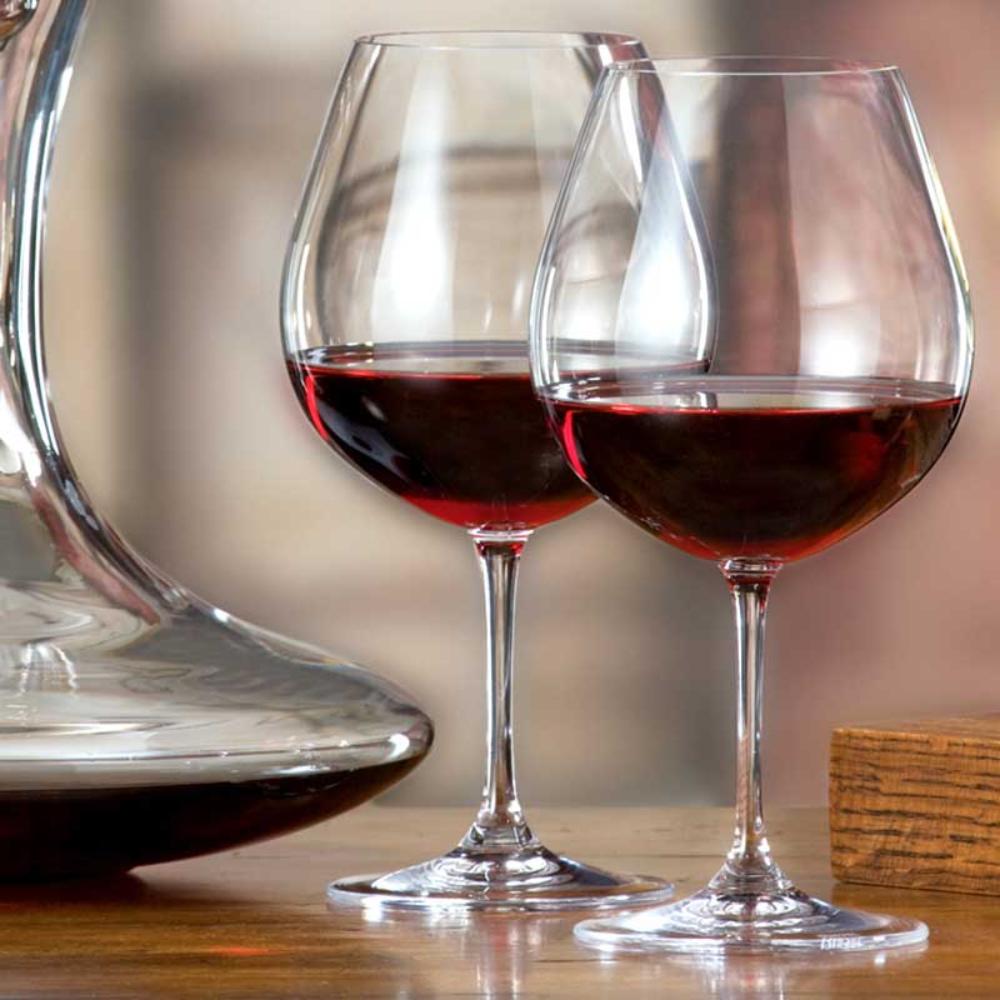 The fishbowl shape of a Burgundy glass traps the aromas and balances the intensity of the wine. You don' need to swirl the wine as it is produced from thin-skinned grapes. These glasses have a narrow rim which reduces acidity and concentrates the wine to the center of the palate.
6. Zinfandel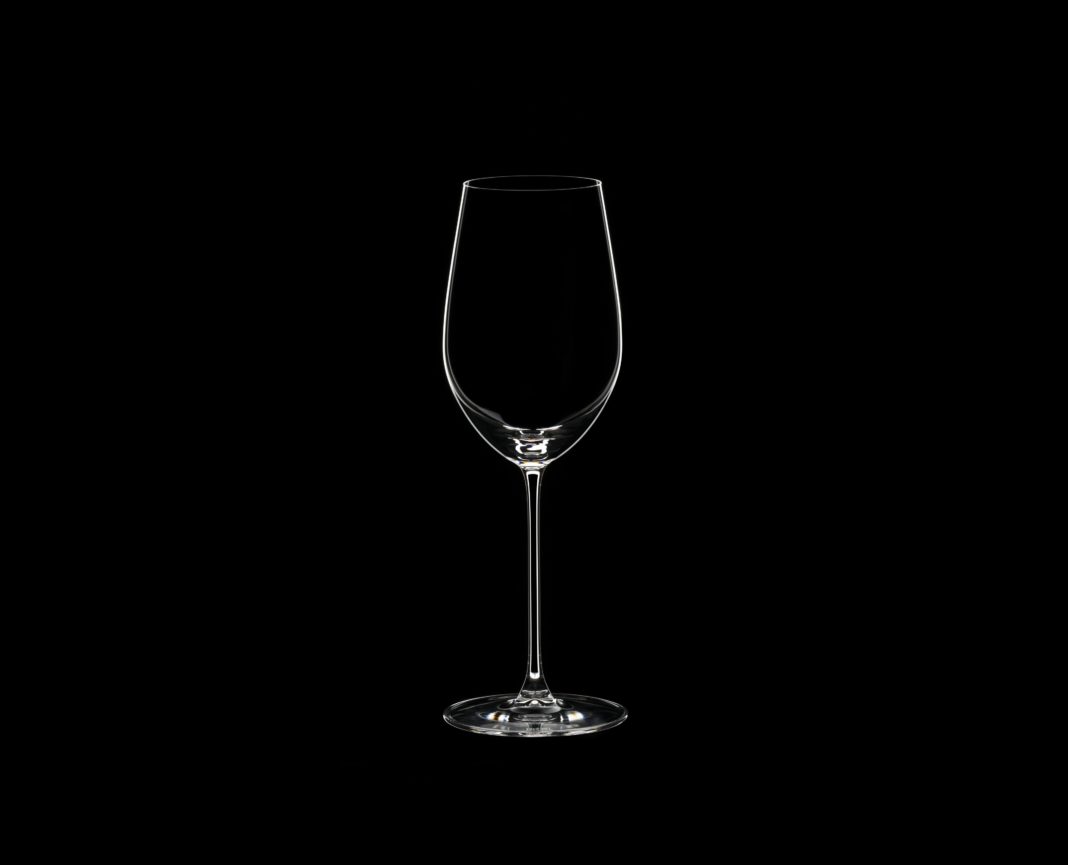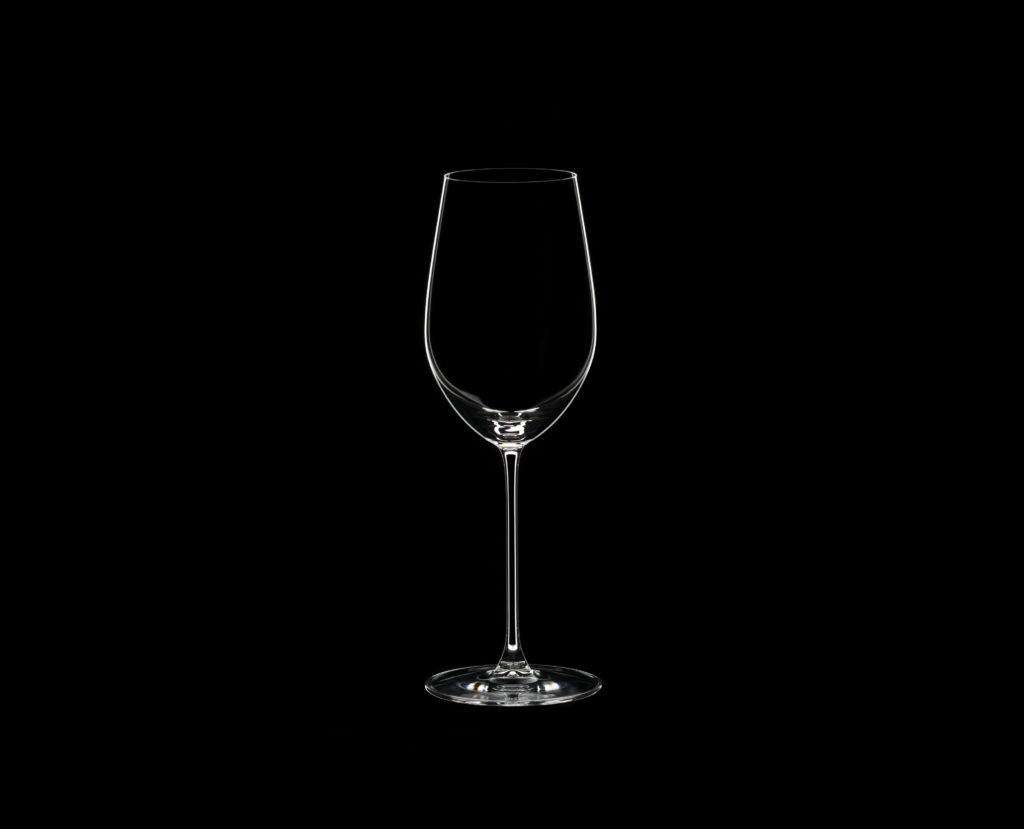 The Zinfandel glass features a small opening which directs the wine to your palate so you can feel the fruit and spice flavors. The narrow opening also moderates the taste and smell of ethanol found in Zinfandel varieties and reduces the mouth-drying effects.
7. Chardonnay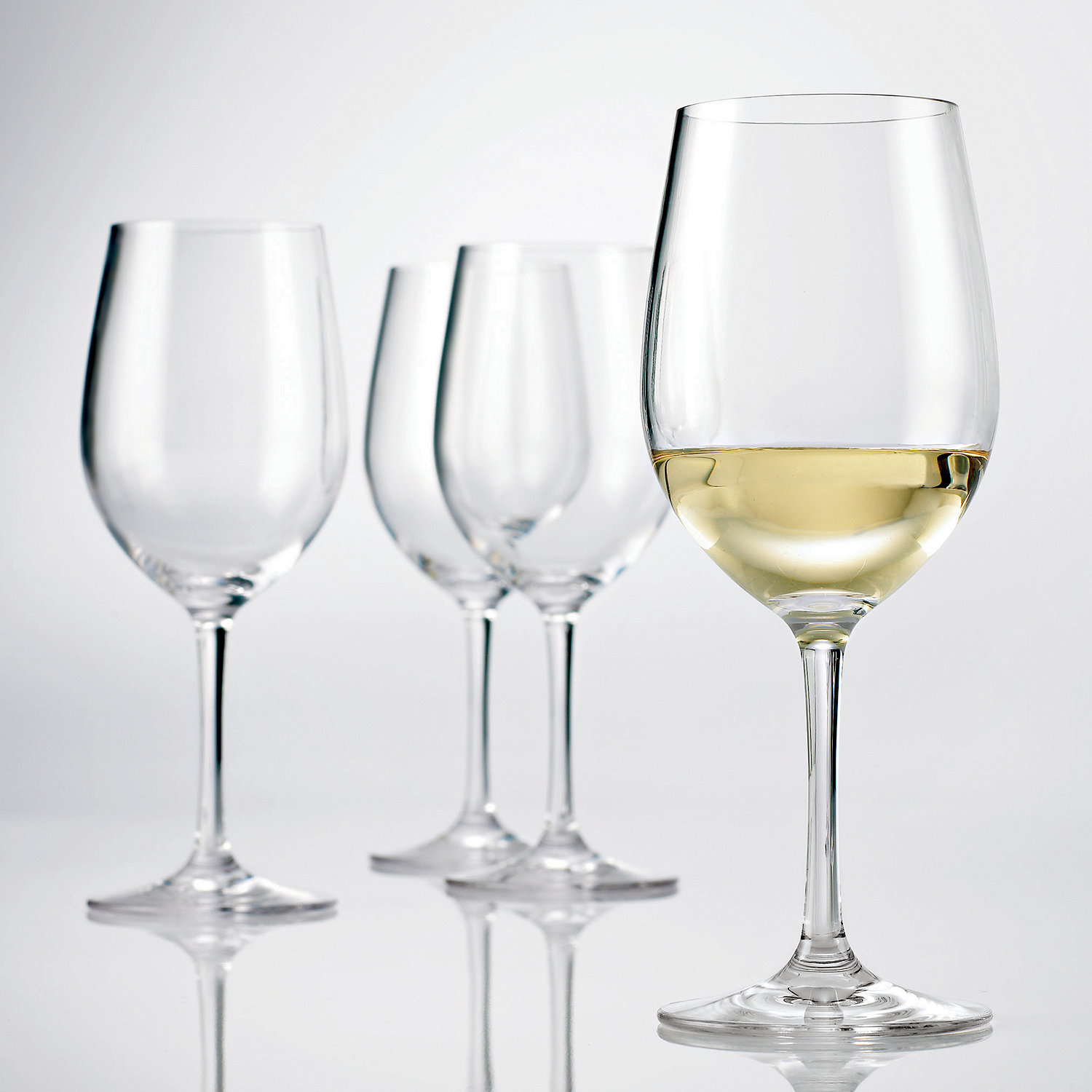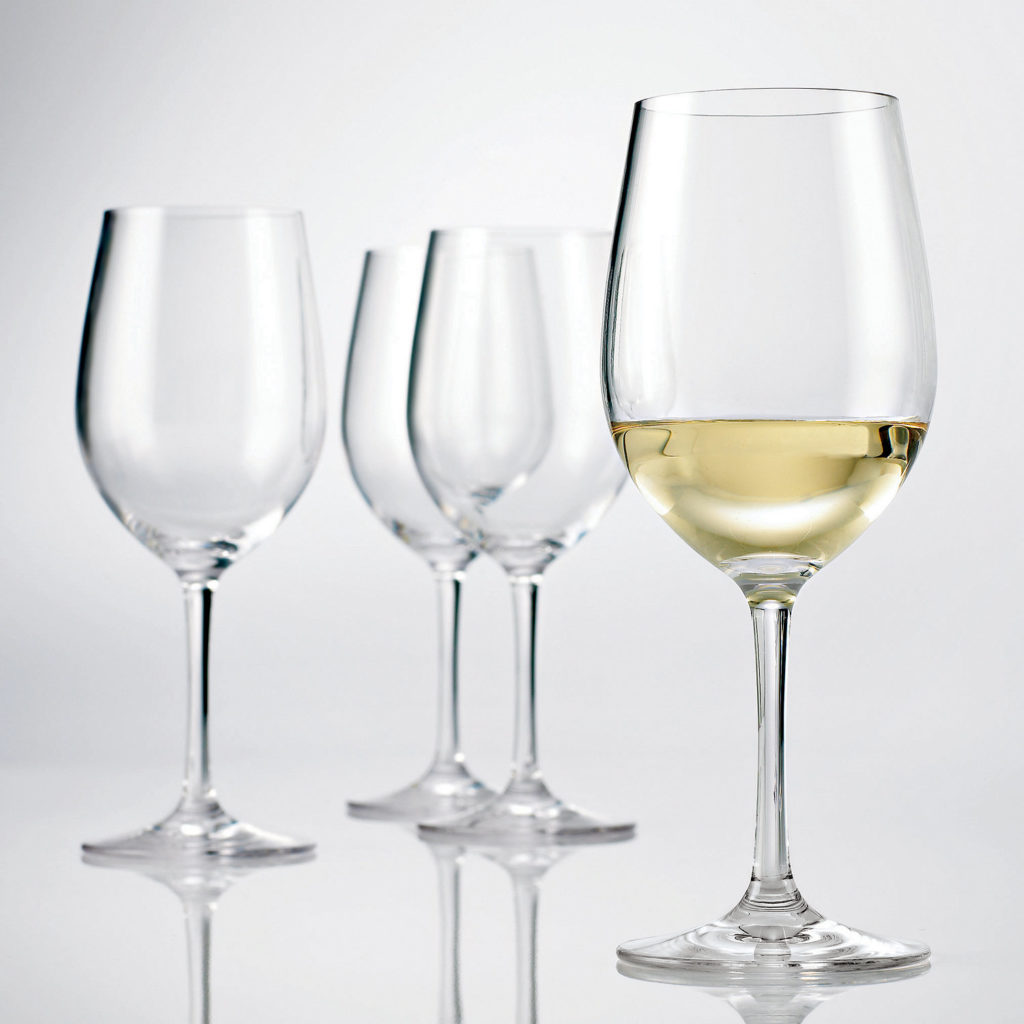 Thanks to the large bowl of a Chardonnay glass, the wine is exposed to air which reveals plenty of tastes and it balances the oaky notes. The shape of the glasses directs the wine across the palate and points out the layers of flavor.
8. Champagne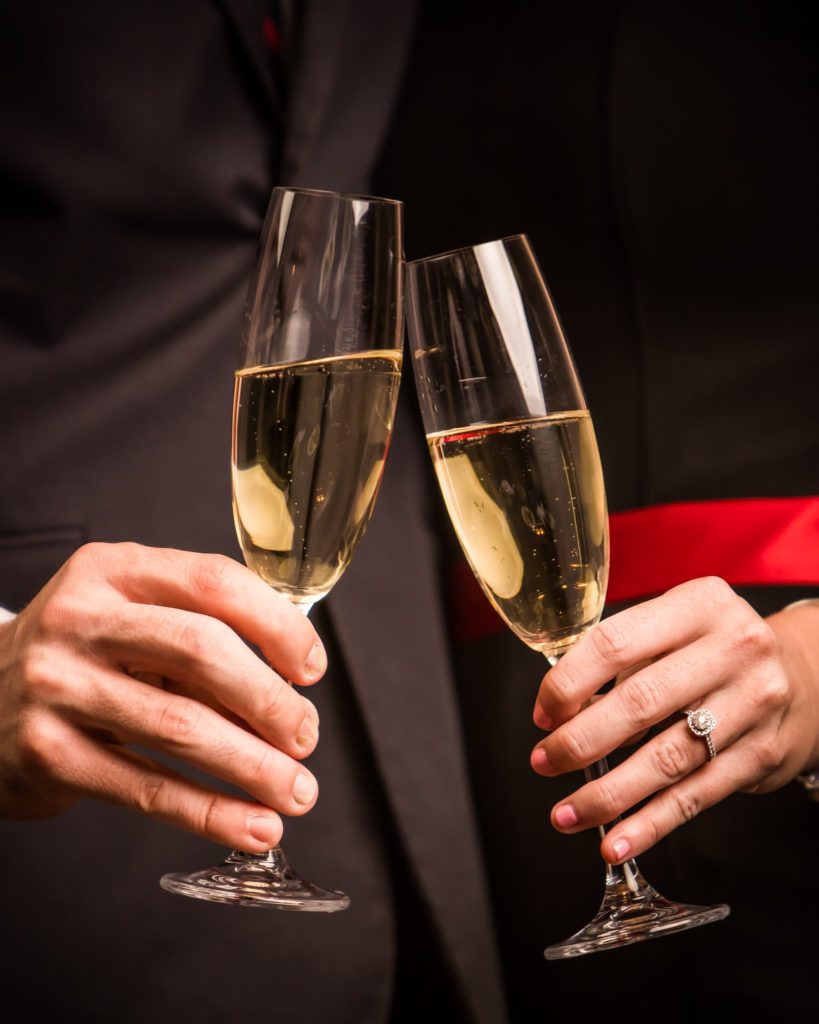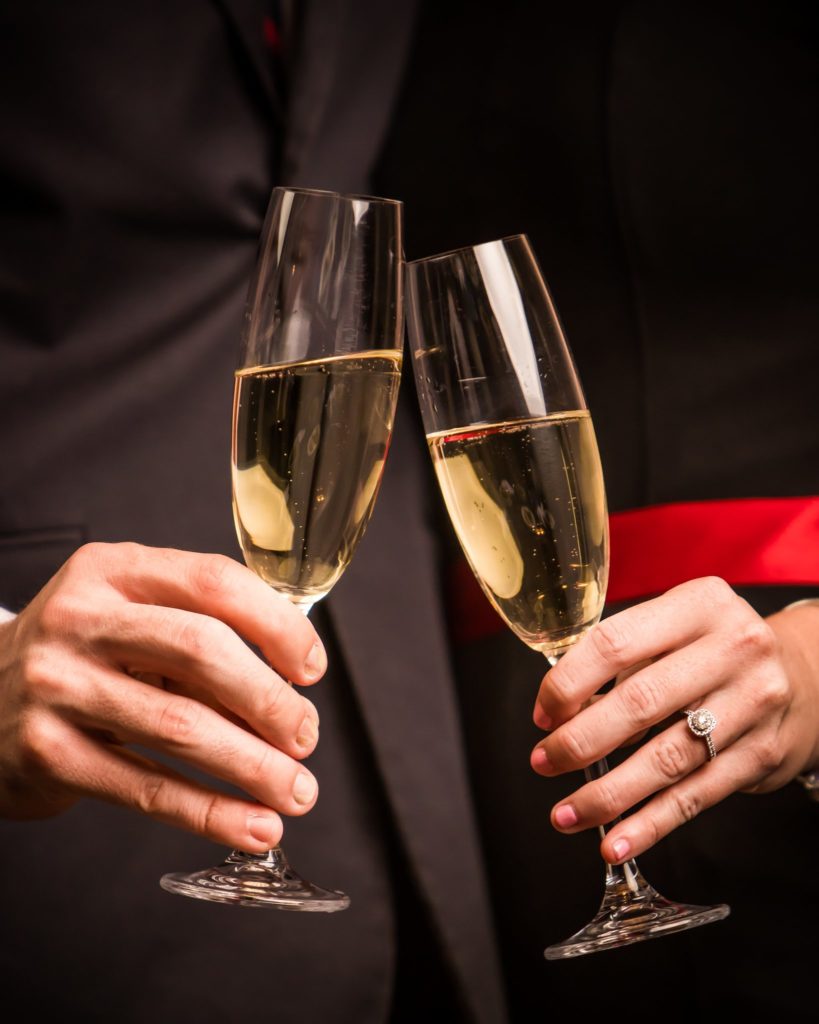 The glass of sparkling wine has to preserve the bubbles and the fizzy effect. Hence, it comes with a narrow bowl and smaller mouth and it's recommended for bubbly wines, including Prosecco, Champagne, and Cava. This shape of glasses keeps the wine cool and limits oxidation.
9. Rosé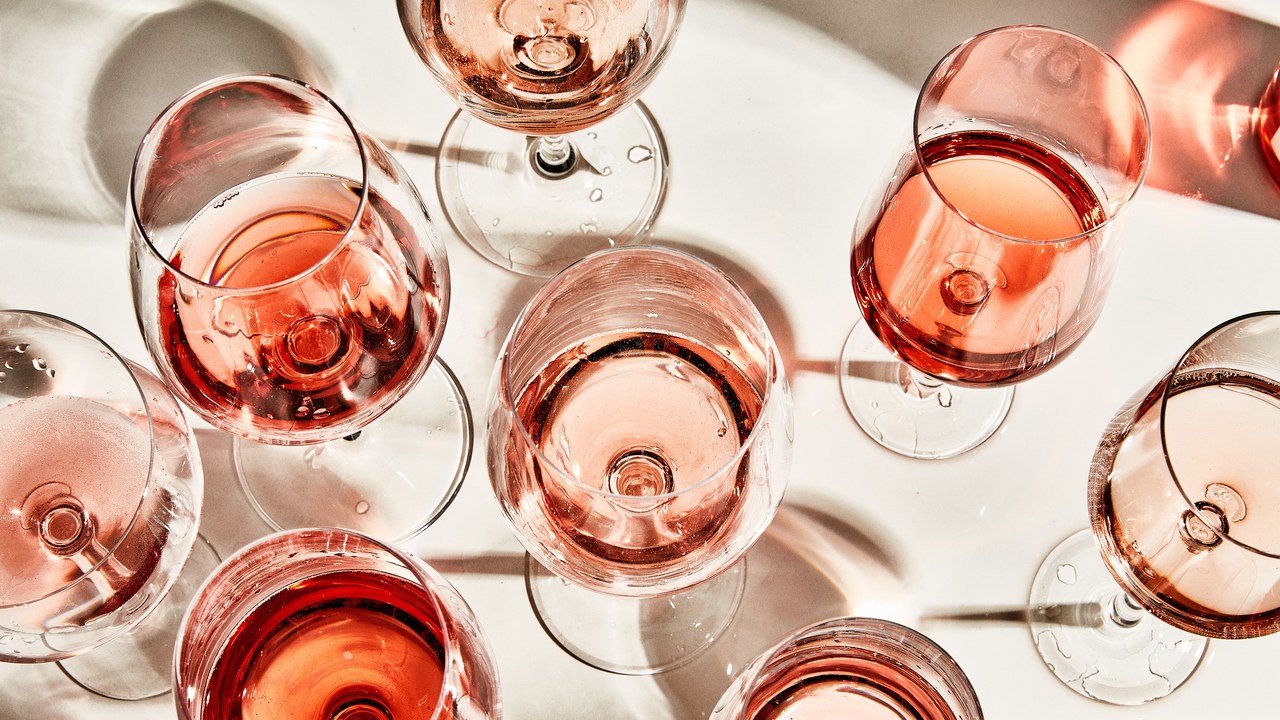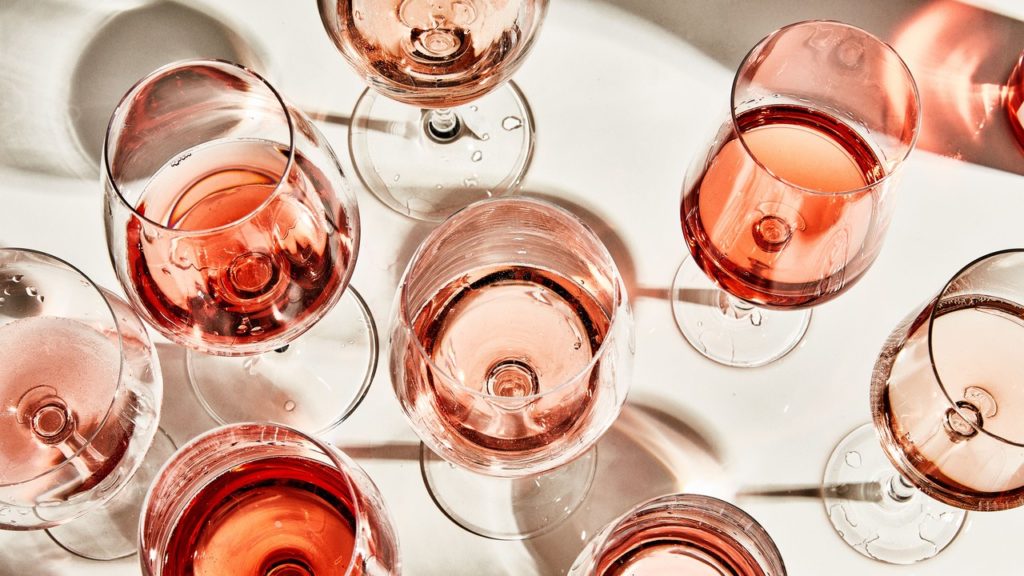 The Rosé glass features a wide hip and narrow opening, which points out the fruity and floral notes of the wine. Moreover, these glasses allow you to make a proper swirl and release all aromas but keep them trapped in the glass.
10. Port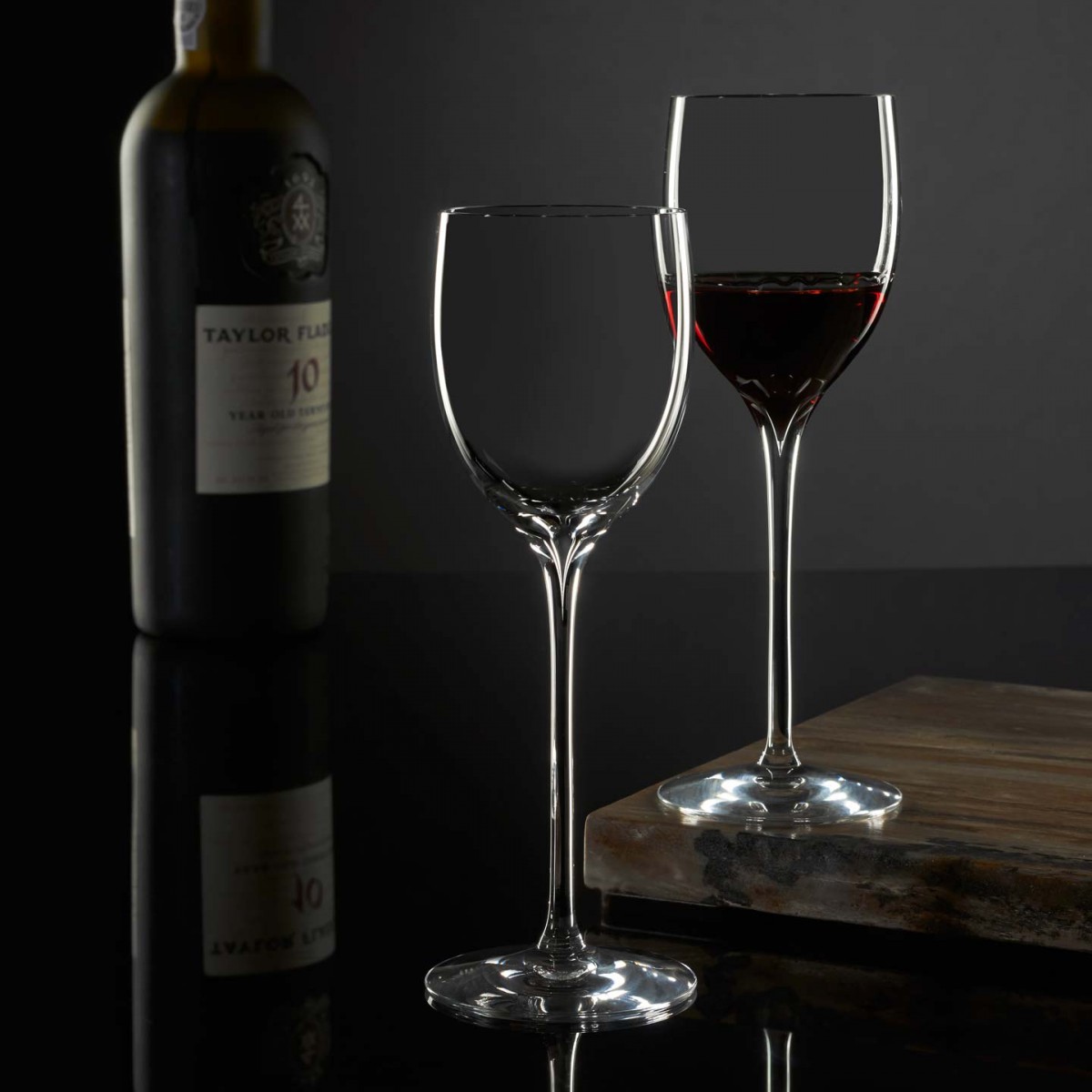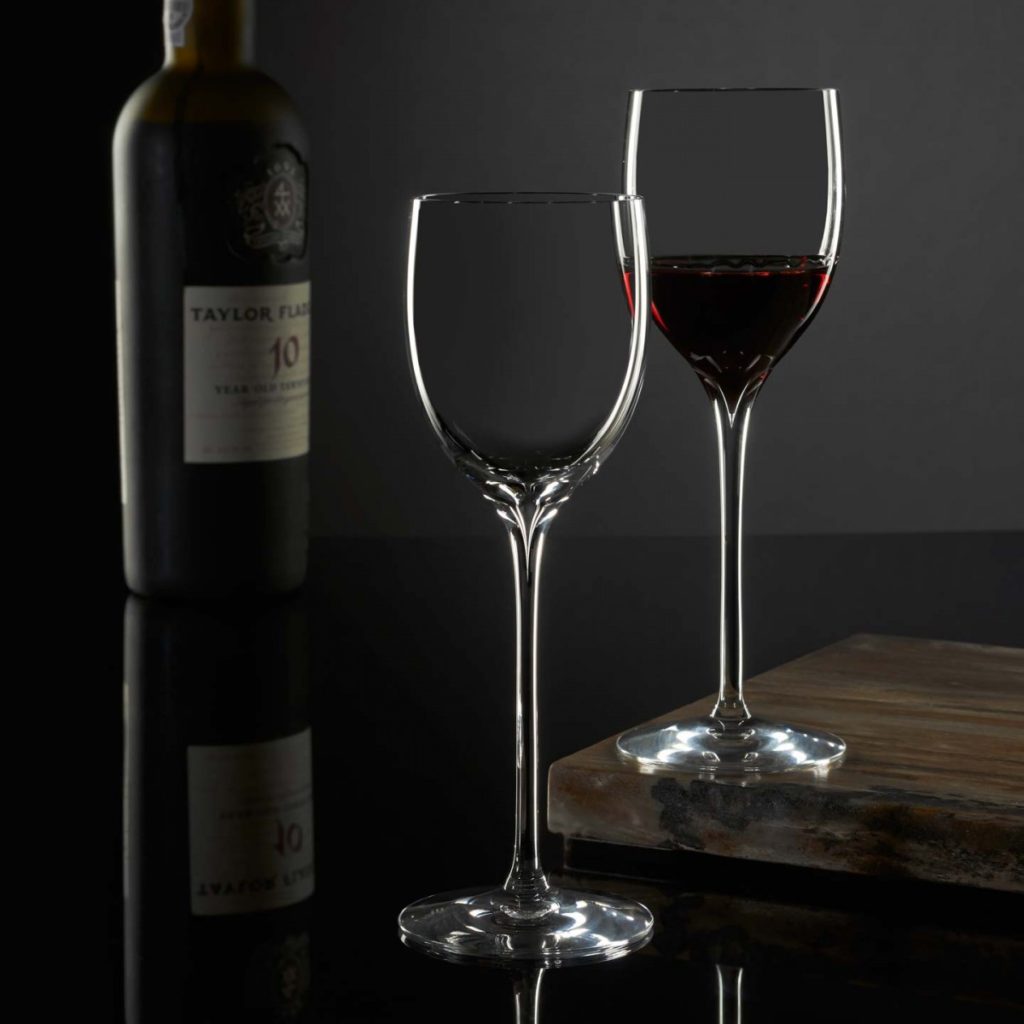 Port glasses or dessert wine glasses are quite tiny due to the higher alcohol content of the Port wine. These glasses also have a diminutive stature, which allows your hand to heat the glass and release the aromas of the wine.
Materials
Now that you know what type of glass you need for every wine you have to also consider the material of the vessel. Wine glasses can be made of crystal, acrylic, hand-made glass or machine-made glass.
The crystal glasses are thinner, durable and they enhance the tasting experience. The acrylic glasses are affordable, dishwasher-safe, and a very stylish choice. The handmade glasses, or mouthblown glasses, are more expensive and provide a unique wine-drinking experience, while the machine-made glasses are more casual and less expensive.
Nevertheless, what kind of glass material you will choose depends mainly on your personal preferences.
Additional Wine Tools and Accessories You Should Have
Besides wine glasses, which are essential, there are several wine tools and accessories you should have for the ultimate wine drinking and serving experience. Thus, you will also need a decanter, which will allow a slow opening of the wine. You will also need an aerator, which accelerates the oxidation process as you serve the red wine.
Moreover, a wine thermometer is highly recommended as it helps you achieve the right temperature for releasing the aromas. Note that white and rosé wines are best served at 50 to 60 degrees, sparkling wines at 40 to 50 degrees, while red wines are best served at 60 to 70 degrees.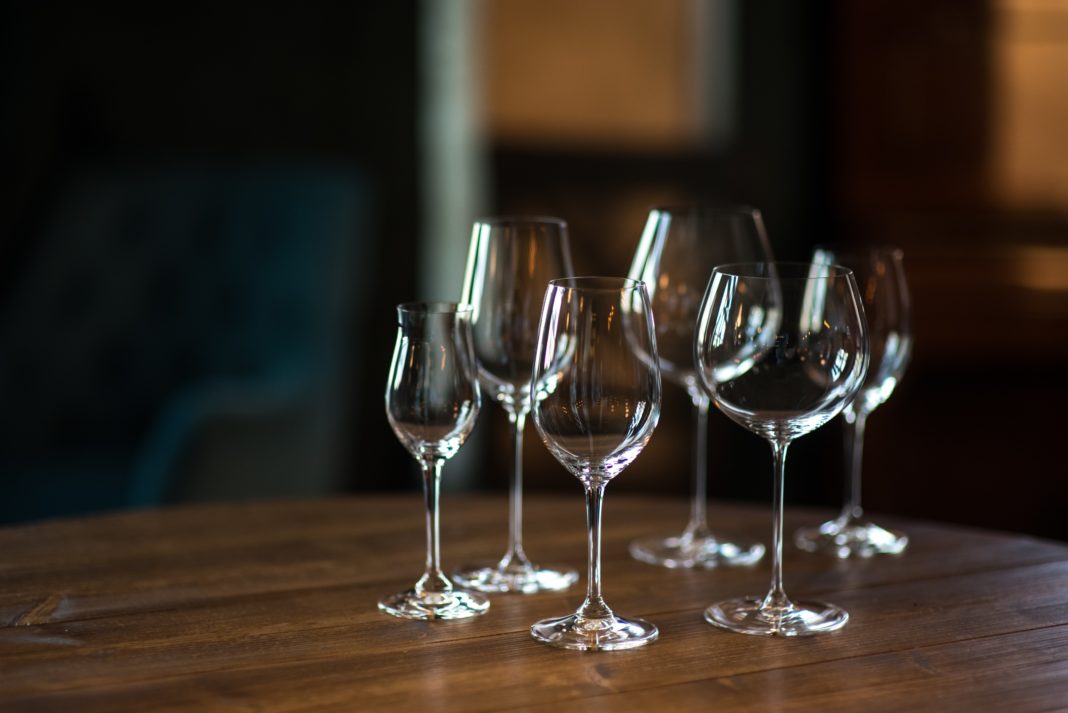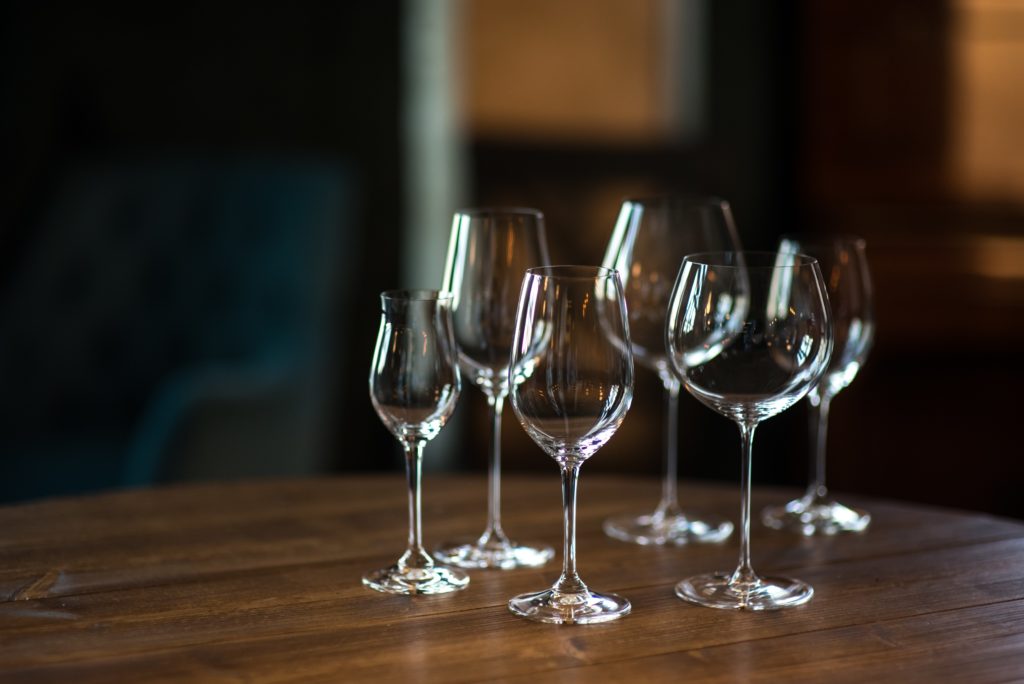 Additionally, you can also get a wine cooler, which will help you keep the wine at a proper temperature when you bring it to the table. A wine cooler will also reduce condensation. However, if a certain wine variety is best served at cold temperatures, you can also use an ice bucket.
Last but not least, you will also benefit from a wine stopper, which will help you save the wine for later. The wine stopper creates a vacuum seal, which slows down the oxidation process. So, you can even keep the wine for even a whole week and its aromas will still be preserved.
Don't miss:
Sale
WHOLE HOUSEWARES | Wine Glasses Set of 4 | Hand Blown Italian Style Crystal Clear Glass...
WINE GLASSES SET: Each set contains 4 wine glasses that can hold 25 ounces of red/white wine or other drinks.
IDEAL FOR: Our durable wine glasses set is a good choice for entertaining your guests when hosting a party or family gathering. Suitable for multi-purpose such as homes, restaurants, bars, etc.
LEAD FREE PREMIUM CRYSTAL GLASS: These classic and long-stemmed wine glasses are integrally formed,and laser cold cutting process technology are used for the glass mouth,the ultra-thin and smooth rim allows wine to enter the mouth smoothly,Crytal glass material is very thin and much more transparent that greatly enhanced the tasting and visual feast of any kind of red wine.
ULTRA CLEAR AND THIN BUT STURDY: Crystal Glass is perfectly clear and the ultra thin rim with cold cutting enhancing the perceived quality and flavor of any red/white wine. These red/white wine glasses are not too thick yet strong enough to stand daily washing.
DISHWASHER SAFE: The premium quality of these wine glasses set makes is dish washer safe.
Sale
JoyJolt Spirits Stemless Wine Glasses for Red or White Wine (Set of 4)-15-Ounces
CLASSIC WITH A TOUCH OF ELEGANT SOPHISTICATION: Impress your friends with these modern style JoyJolt red wine glasses curve to perfectly fit in your hand, and this stemless wine glass can be conveniently washed in the dishwasher.
DURABLE AND VERSATILE – This JoyJolt Spirits shatter-resistant wine glasses (not plastic) add a touch of elegance to your barware collection, table setting or party. Holds up to 15 ounces of red or white wine or your favorite beverage. They are ideal for serving wines and cocktails for casual entertainment and are durable enough for everyday use.
STEMLESS BASE FOR STABILITY: You no longer need to worry about the dainty wine stems! The broad base makes the glass tip resistance to prevent spills and sloshes and eliminates the risk of stem breakage common among traditional wine glasses. It features a bowl shape that enhances wine flavors and allows you to fully enjoy your glass to the last sip.
UNIQUE GIFT FOR THE WINE LOVER: Need a great gift for the wine lover in your life? This is the perfect wine glass set to give as a gift to the wine or home design enthusiast. They come in an attractive gift box and are terrific for Dinner, Parties, Wedding Gifts, Newlywed Gifts, Corporate Gifts, Father's Day Gifts, Birthdays Gifts, Thank You Gifts, and Hostess Gifts.
DISHWASHER SAFE: These wine glasses are dishwasher safe without any fear of damage or breakage. 1-year satisfaction guarantee If they are damaged in any way upon arrival, we will send you a replacement set free of charge.
Amazon Basics All-Purpose Wine Glasses, 19-Ounce, Set of 4, Clear
4-pack of all-purpose wine glasses for everyday use or entertaining
Lead-free; made of soda ash glass for optimal wine presentation and enjoyment
Each glass holds 19 fluid ounces; elegant profile with gently curved bowl
Made in the USA; dishwasher-safe for easy cleaning
Glass may break with extreme temperature difference of 194F or greater (such as pouring hot water into a frozen glass)
Sale
Mikasa Cheers White Wine Glasses, 4 Count (Pack of 1), Clear
WHIMSICAL: the playful designs featured in this 4-glass set enliven any gathering
NO CONFUSION: everyone enjoys their own unique pattern and drinks will never get mixed up
PLAYFUL PATTERNS: Dots, lines, and swirls
HIGH-QUALITY: precision-etched European lead-glass pieces
OVERSIZED: each glass holds 16-fluid ounces
Square Wine Glasses Set of 4 - Crystal Wine Glasses 14oz in Gift Packaging - Large Red...
✔ BEAUTIFUL GLASSES TO FALL IN LOVE WITH – Pair the sensory delight of a fine wine with the exquisite art form of these breathtaking glasses by Elixir Glassware. Contemporary, exceptionally clear cylindrical body and slender stem gracefully showcases sparkling, red and white wines.
✔ THE PERFECT GIFT FOR ANY OCCASION – Sophisticated, stunning and luxurious. A unique gift idea that is guaranteed to impress - wife, husband, mom, dad will love them. Don't forget best friends! Celebrate life's most memorable moments with a gift that speaks for itself – weddings, anniversaries, Mothers day, Fathers day, housewarming, or an engagement party.
✔ 100% LEAD FREE CRYSTAL – Unlike crystal wine glasses which contain at least 20% lead, Elixir glassware is made from lead free ultra-clarity crystal. All the wonderful sparkle and flair of fine crystal glass stemware, tempered for durability and carefully crafted to perfectly savor Pinot Noir, Bordeaux, Cabernet Sauvignon, or Chardonnay.
✔ HANDMADE CRAFTSMANSHIP – Each glass is masterfully shaped and hand blown by artisans using traditional methods. The wide rim is carefully cut and polished to direct the wine to the center of the tongue, creating a harmony of fruit, acidity and tannin flavors. The result is a unique work of art – a delightful experience best shared with fine wine and good company
✔ SECURELY PACKAGED & SATISFACTION GUARANTEED – Buy with complete confidence and rest easy knowing that your gift will arrive promptly in perfect condition in the care of our secure, thick protective giftbox packaging. Enjoy our no compromise, Elixir 1 Year Satisfaction Guarantee. Beautiful glasses - beautiful service.